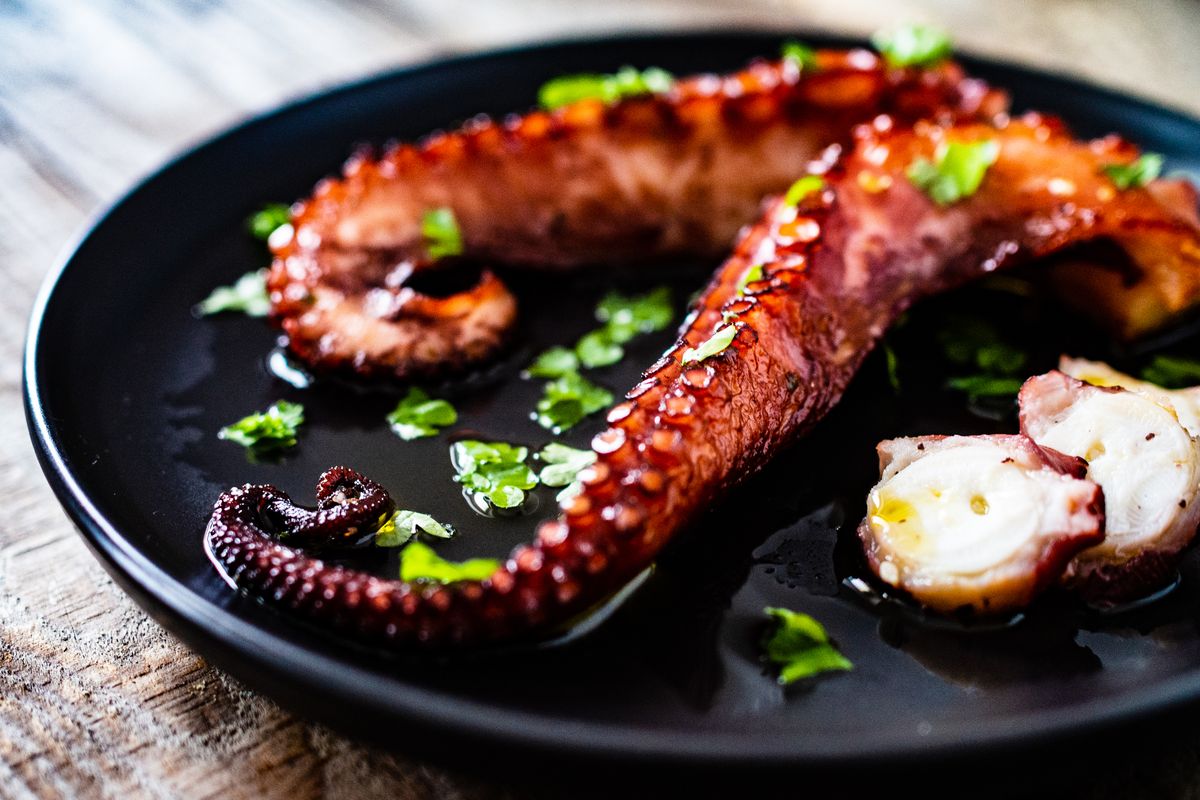 Here's how to prepare octopus in an air fryer for a tasty second course to be offered at any season of the year.
Cooking octopus in an air fryer is very simple: the important thing is to have quality raw materials available and carefully follow the steps we propose, for a recipe that requires very little effort as the level of difficulty is particularly low . To obtain an exceptional result, make sure you use a not very large octopus so that the consistency is ideal.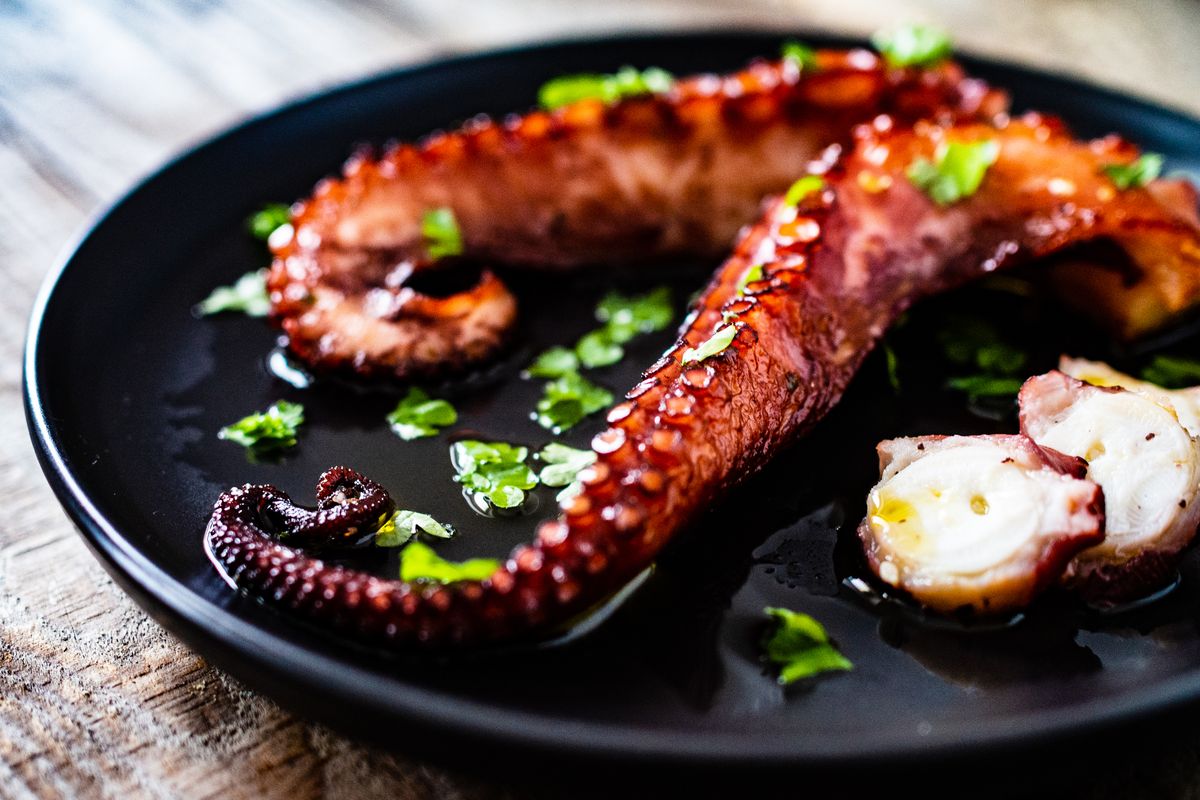 Preparation of octopus in an air fryer
Wash the octopus using lots of water to remove any impurities.
Take a container sufficient to contain the quantity of octopus available.
Cut it into medium-sized pieces and put it in a container for marinating.
Add extra virgin olive oil, parsley and garlic. It will be necessary to keep it marinating for at least twenty minutes.
Once the octopus has been marinated, turn on the air fryer.
Place the octopus in the fryer basket and set cooking for 40 minutes at a temperature of 180°C.
Use the garlic and parsley again together with a little lemon juice to add extra flavor to the octopus.
Once cooked, taste and add salt if necessary (to your personal taste).
Make sure the cooking is perfect. The texture of the octopus will be soft on the inside and at the same time it will be possible to appreciate a fairly crunchy browning on the outside.
Serve with the addition of white wine vinegar and maybe a little more lemon.
storage
The octopus in the air fryer can be immediately eaten with your guests at the table or kept in the fridge. It is important to wait a few minutes before putting the product in the fridge, in this way there is no thermal shock and the dish retains all the nutritional value it has and also its unmistakable flavour. You can also keep it for three days .
Riproduzione riservata © - WT