Octopus Luciana: a second course of amazing fish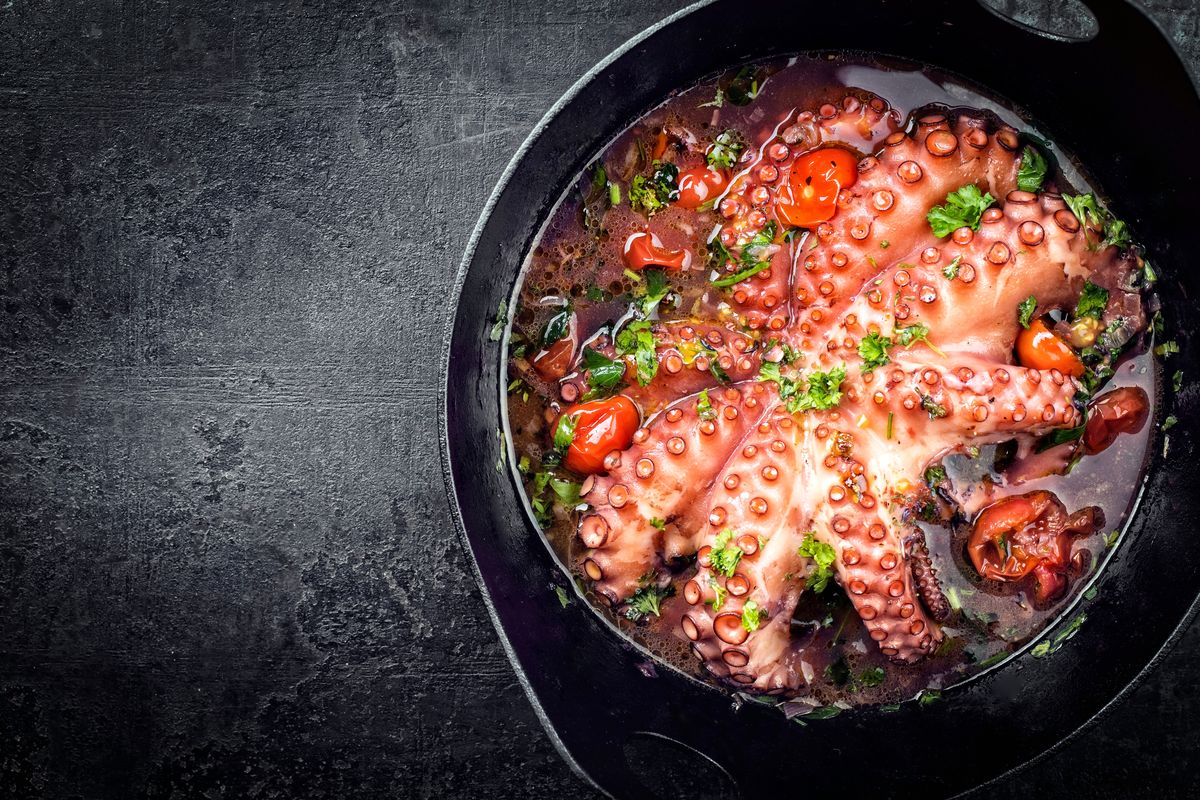 Octopus Luciana is a recipe that contains the secrets of fishermen for cooking a soft and tasty octopus. Curious to discover them?
Octopus alla Luciana is the best way you can ever try to cook stewed octopus. The origin of the dish is traced back to the village of Santa Lucia , in the province of Naples, where the inhabitants, mostly fishermen, used to cook the catch by drowning it in tomato sauce.
In a completely analogous way, it is possible to prepare the Luciana-style octopus, which is smaller and cooks faster. However, the aromas remain unchanged: above all black olives and capers . The Luciana octopus recipe will become your secret to keeping the octopus soft and tasty.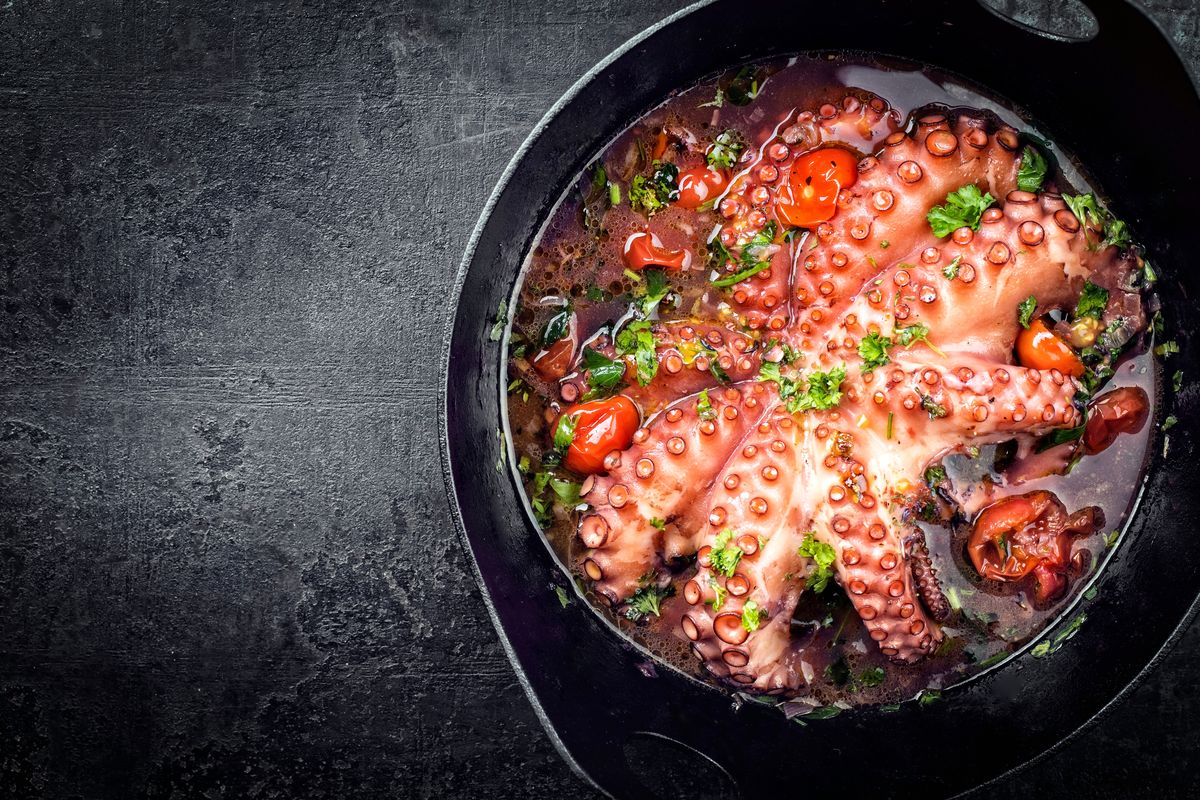 How to cook Luciana octopus
First, dedicate yourself to cleaning the octopus (or octopus). Remove the eyes and the beak located between the tentacles with the help of a small knife, then empty the bag by making a side hole.
Rinse it under running water to remove any sand residue between the suction cups, then rinse the inside of the head thoroughly as well.
At this point, take a saucepan and heat a generous drizzle of oil with the garlic.
When hot, add the halved cherry tomatoes and let them go for a few minutes.
Then add the olives, capers and chilli pepper.
Mix everything well and let it cook for a few minutes.
Then add the tomato puree, salt and pepper, then add the octopus (or baby octopus) when it starts to simmer.
Immerse the octopus well in the sauce, then lower the heat and cover with the lid and cook for about 30-40 minutes . When needed, if the sauce thickens too much, add a little water.
When the octopus is soft, turn off the heat, finish with another sprinkling of fresh parsley and serve.
Your octopus Luciana is ready to be served with croutons.
Among the other recipes with octopus, we suggest you try octopus with potatoes , a timeless classic.
storage
We recommend keeping the octopus Luciana in the fridge for a maximum of 1 day , in a special container with a lid. We do not recommend freezing in the freezer.
Riproduzione riservata © - WT