Omelet with zucchini flowers in an air fryer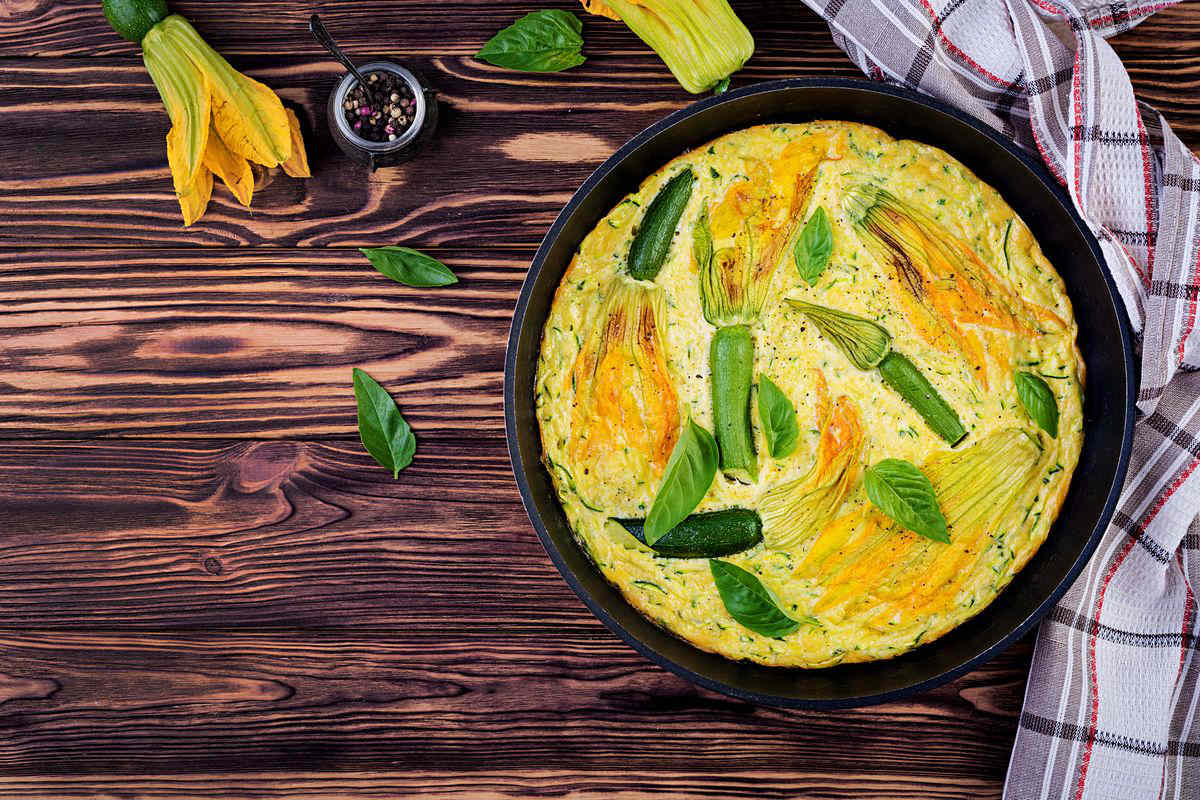 Let's prepare a tasty omelette with courgette flowers, cooked in an air fryer, a genuine and easy to make second course.
There are many ideas for a quick and easy second course, but there are none as tasty as the omelette with zucchini flowers in the air fryer. It is a very simple preparation and requires quick cooking. The main ingredient is courgette flowers , which are abundant especially in the summer months. With an intense aroma and delicate flavour, these vegetables are excellent in this soft and tasty omelette. The dough, during air cooking, becomes soft and light , because it has no further fat. To make it, all you need is ricotta cheese, grated cheese and, of course, courgette flowers.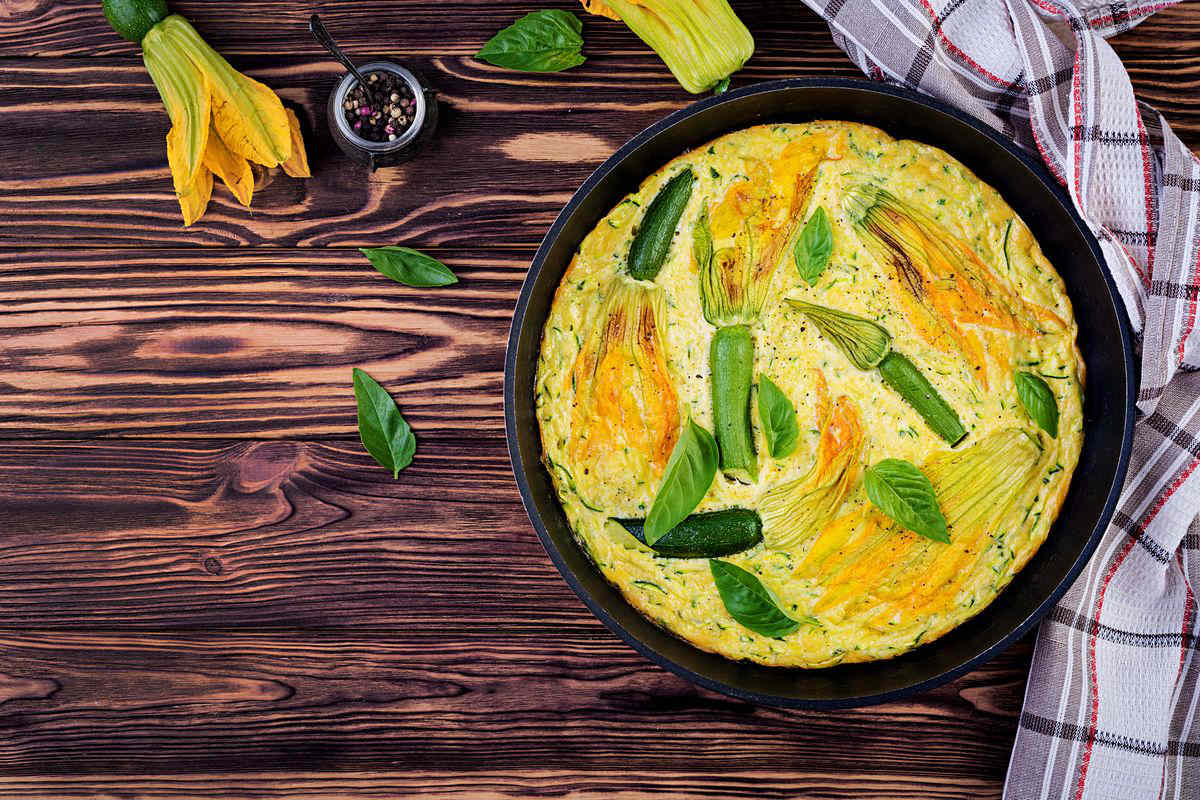 Preparation of the recipe for the omelet with zucchini flowers in the air fryer
The first thing to do is wash and clean the courgette flowers.
Deprive them of the internal pistil and temporarily keep them aside .
In a large bowl, shell the eggs and beat them vigorously with a hand whisk .
When it becomes a clear and frothy mixture, season it with salt and pepper.
Then, add the grated cheese by the spoonful.
In another container, pour the ricotta and soften it by crushing it with a fork.
Subsequently, add it to the beaten eggs and mix again with a hand whisk , to mix everything.
When the mixture becomes creamy and uniform, take a mold with a non-stick base.
In this mold, pour a first half of the dough.
Arrange the pumpkin outsides in a radial pattern on the first layer, then cover them with a second layer of dough.
At this point, cook in the air fryer at 180°C for 20 minutes .
storage
The courgette flower omelette in the air fryer is a light second course, suitable for both lunch and dinner. You can keep it for 1-2 days in the fridge , covered with food film.
Why not try the recipe for air fryer zucchini fritters ?
Riproduzione riservata © - WT