Omelette without eggs with spinach: the perfect recipe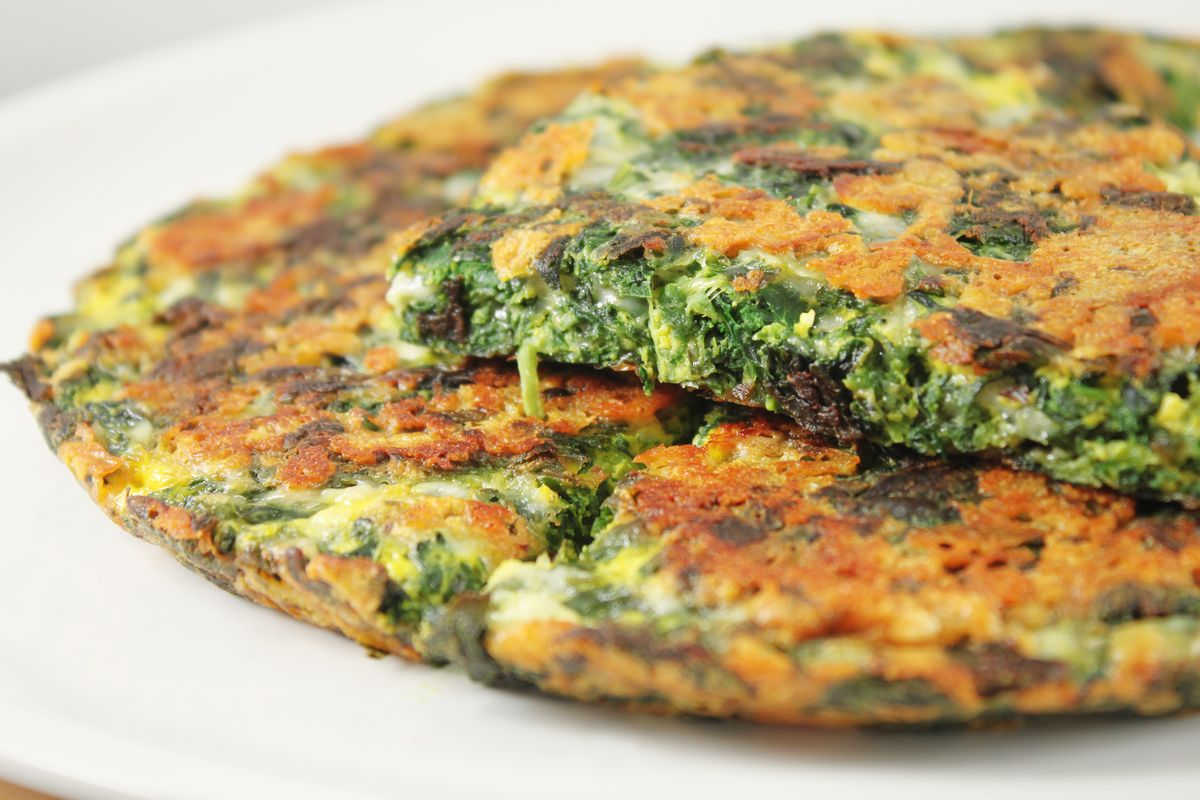 Light, tasty and vegan, the spinach farifrittata is a really simple second course to prepare with our recipe.
The omelette without eggs is one of those preparations intended to save the dinner of those who follow a vegan diet . Among the most famous and prepared versions is the spinach farifrittata. If you are unfamiliar with this kind of recipes you are probably wondering what is used instead of eggs. The answer is as simple as it is unusual: chickpea flour.
Basic ingredient of farinata (this explains the name farifrittata), it is perfect for making tasty and traditional second courses. In this recipe for spinach omelette with chickpea flour, however, there is a secret ingredient, the kala namak salt , a particular black salt with an aftertaste of egg. In short, with a couple of tricks here is a delicious second vegan.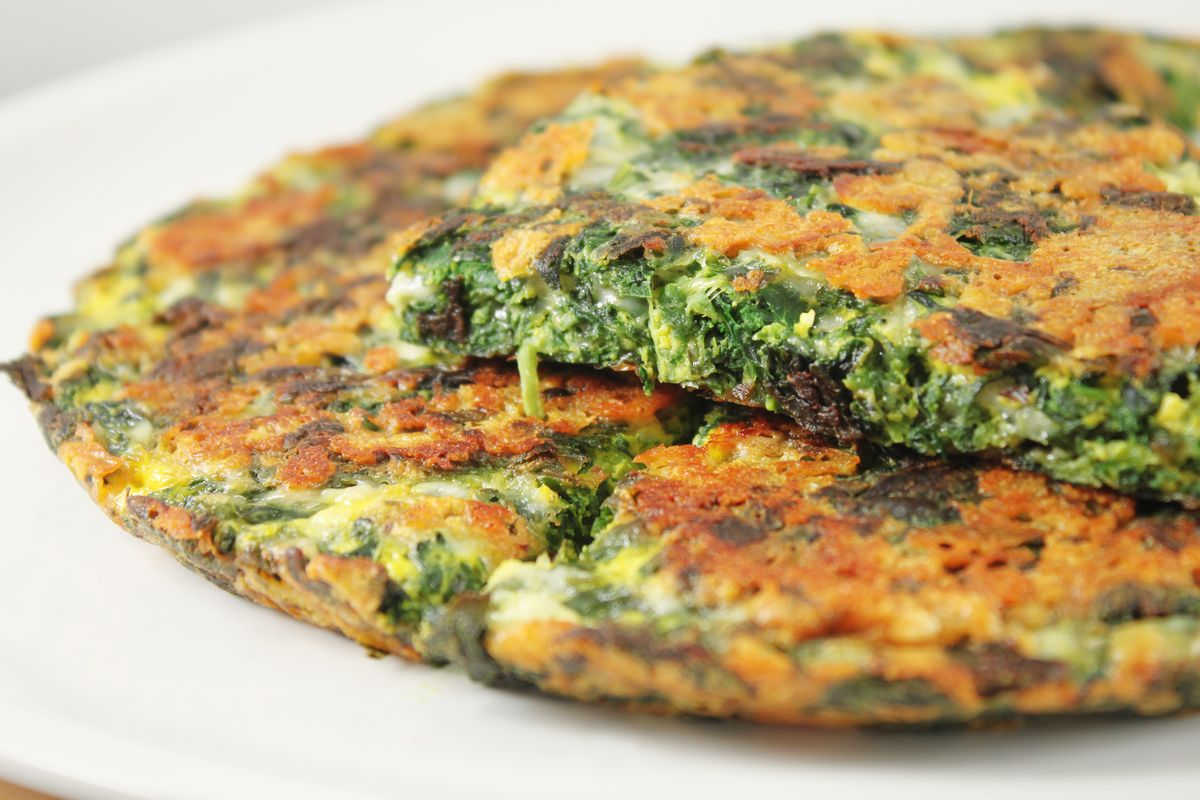 How to prepare the spinach farifrittata recipe
First, cook the spinach . You can use both fresh and frozen ones, the important thing is that you evaporate the vegetation water well. Once cooked, transfer them to a cutting board and chop them with a knife.
In a bowl, combine the chickpea flour, salt, baking soda and a pinch of turmeric to taste to give the characteristic bright yellow color.
Pour in the water to obtain a batter , stirring with a whisk to avoid lumps remaining.
Then add the spinach and mix again.
Heat a non-stick pan with a diameter of 22 cm and lightly oil it. Then pour the batter and cook for 8-10 minutes per side, turning it with the help of a lid or a plate. Serve hot or at room temperature.
Similarly, you can make a courgette farifrittata , a second suitable for any season. The procedure is always the same, it will be sufficient to replace the spinach with other vegetables.
storage
The farifrittata with spinach can be kept for a couple of days in the refrigerator, well covered with plastic wrap. You can heat it both in a pan and in the oven.
Riproduzione riservata © - WT