Onion rings in the air fryer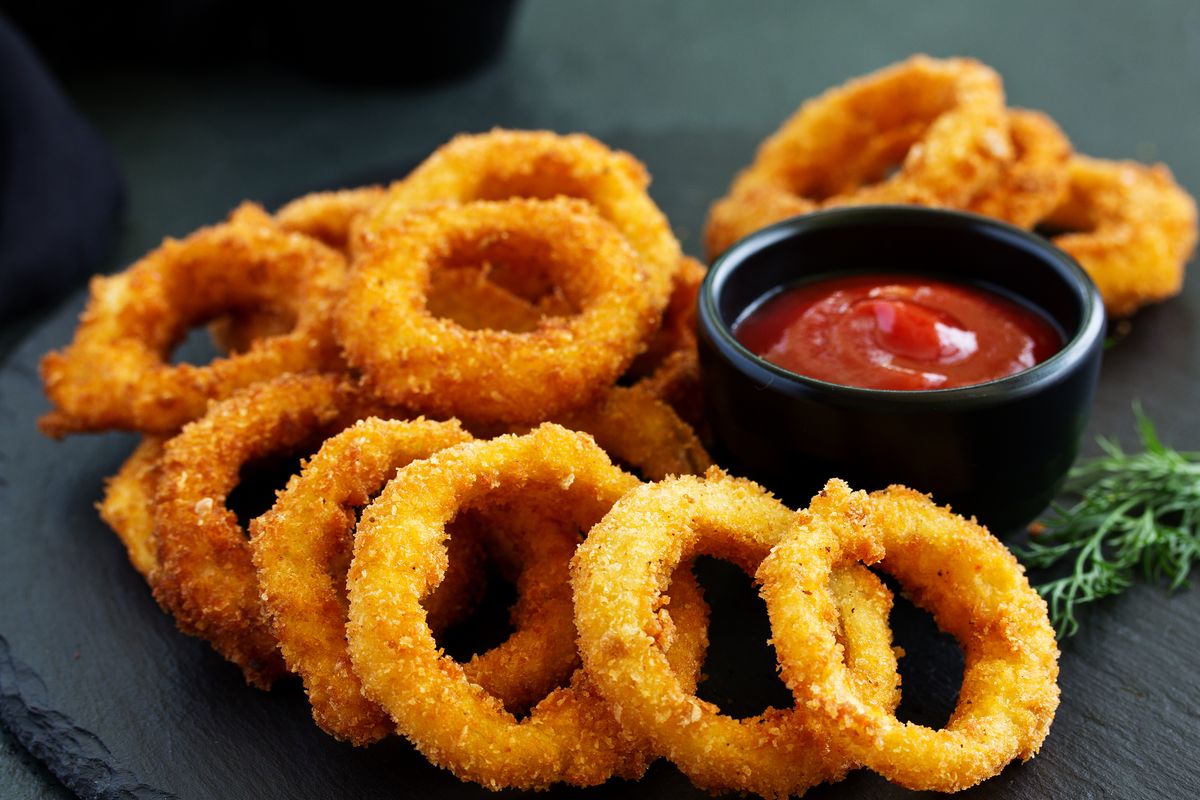 Air fryer onion rings are a perfect finger food dish for any occasion. Let's prepare it at home with the easy and lighter recipe.
An aperitif food (but not only) that is always appreciated are onion rings ! It is a dish that can be bought at any self-respecting street food fair or event. Plus, they're so good that many people want to try making them at home . However, it's not that simple: to fry them you have to wait for the oil to be hot and you have to be careful not to put too many at a time , so as not to lower the temperature of the oil itself. Not to mention, moreover, the possible hot splashes during frying. A solution to all this? Making onion rings in the air fryer!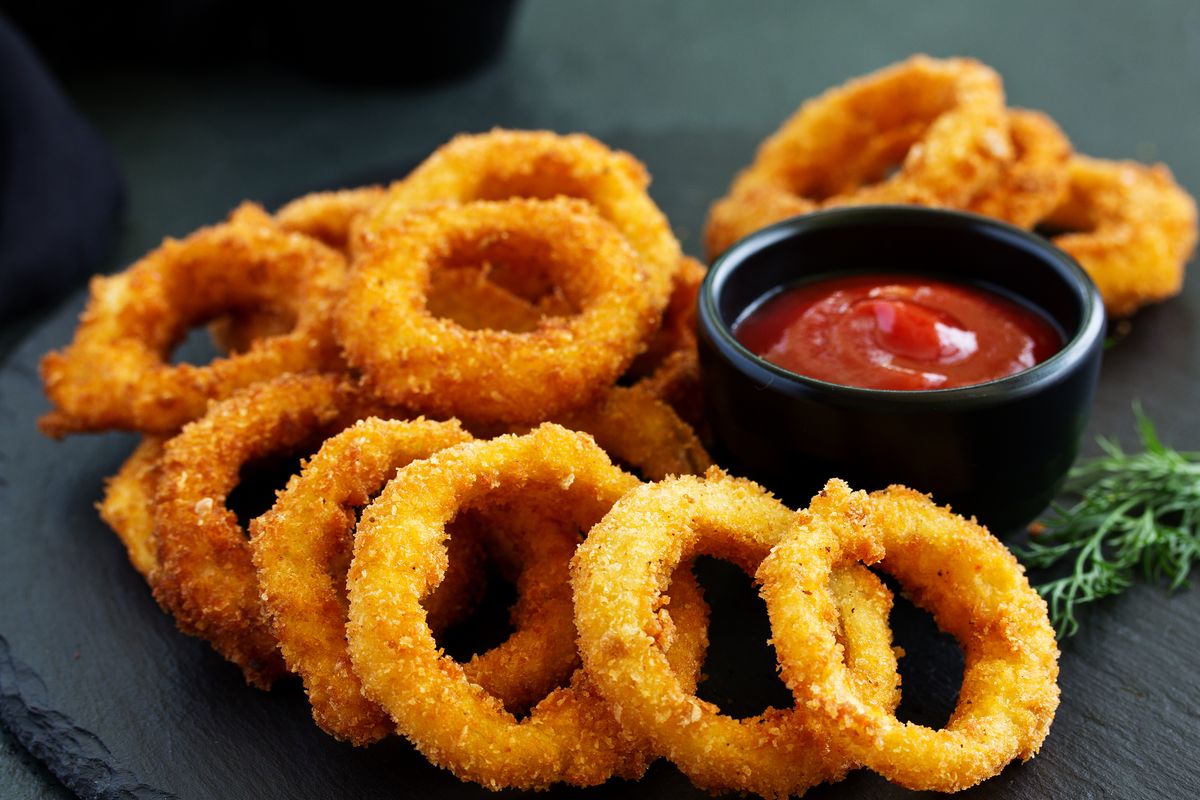 Preparing the onion rings in the air fryer
Clean the onions by removing the ends and removing the peel.
With a sharp knife, cut them horizontally into slices and then divide the rings.
In a bowl mix the flour, cornstarch, paprika and water. Mix everything well until you get a lump-free compound and correct the taste with salt and pepper.
Take the onion rings and sprinkle them with the batter, then roll them in the breadcrumbs .
Place the rings in the air fryer and drizzle them with a drizzle of oil (you can use spray oil if you have it). Bake at 200°C for 10 minutes .
About halfway through cooking, turn the rings.
Your onion rings are ready! Serve still hot with your favorite sauce such as tartar sauce .
storage
Air fryer onion rings are perfect for eating hot and freshly made ! You can also store them in the fridge, perhaps in an airtight container, for up to 1 day . However, you must know that, after this period of time, they will have lost their typical crunchiness .
Riproduzione riservata © - WT