Orange and ginger marmalade is something sensational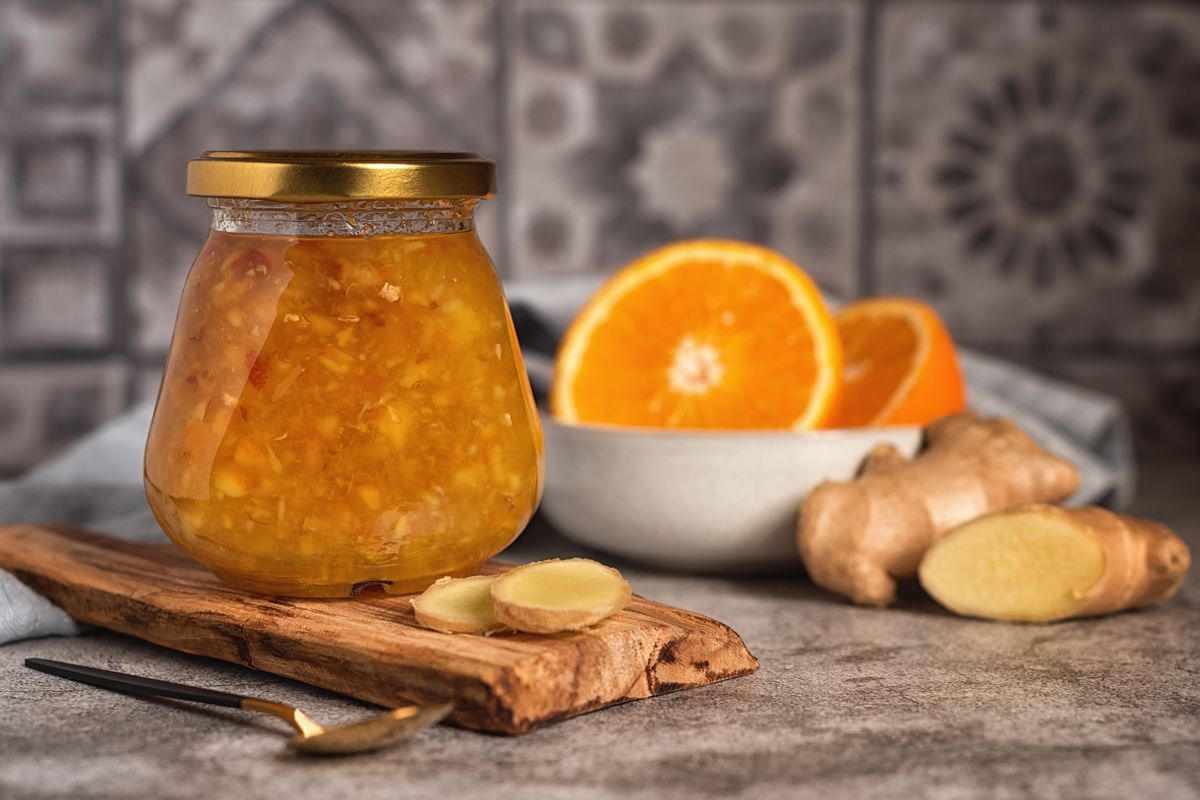 Orange and ginger marmalade is a homemade preserve that is perfect both for making sweets and to accompany cheeses.
Preparing homemade jams is an excellent way not only to preserve fruit for periods of the year when it is no longer in season, but also to learn how to make "basic necessities" with your own hands . Let's take orange marmalade for example: it is perhaps one of the least consumed varieties and is appreciated above all by connoisseurs but its flavor is truly incredible, especially when it comes to orange and ginger marmalade.
The idea of ​​adding this spice to preserves is really brilliant. In fact, the two flavors go perfectly together and the result is a jam that is perfect both for preparing desserts and for combining with tastier cheeses . To prepare it we will use the whole orange , including the zest, discovering how to extract all the flavor from the peel without feeling the bitterness.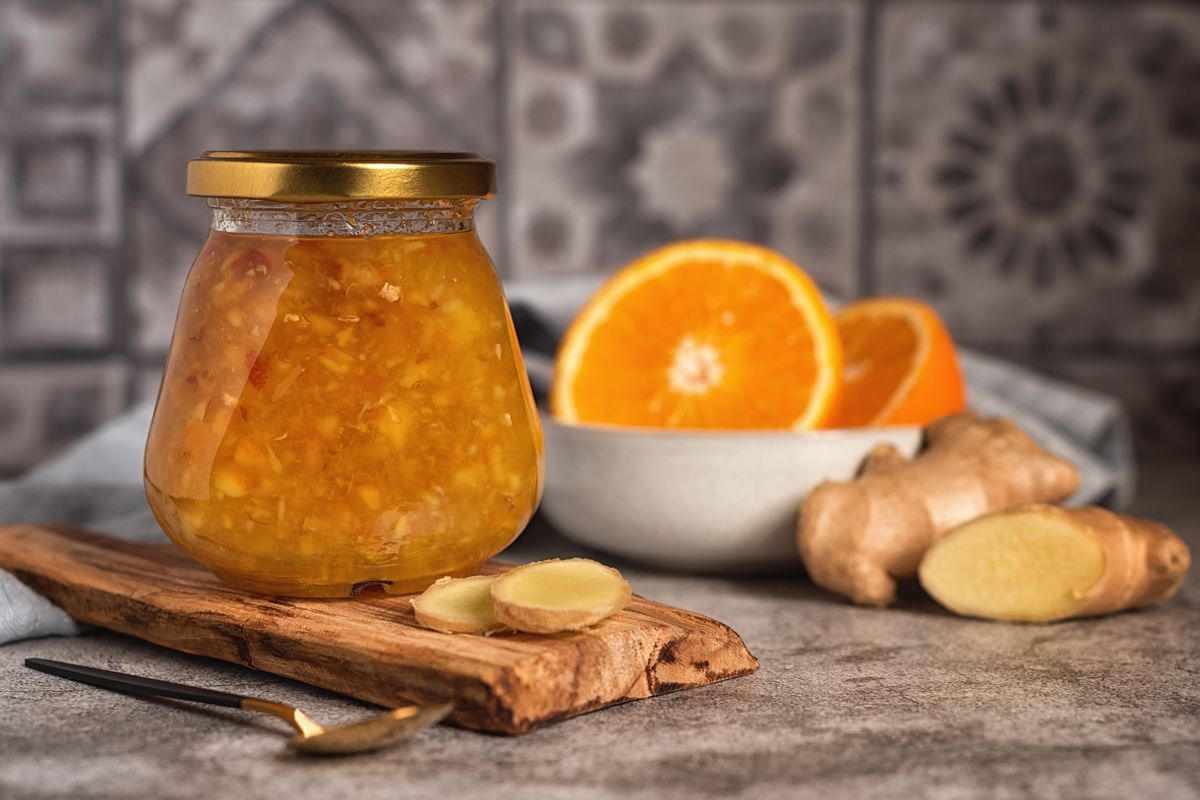 How to make orange and ginger marmalade recipe
First you need to remove the bitterness from the peel. The procedure is very simple: prick the oranges, after having washed them, and place them in a bowl well covered with water. Leave them to soak for 3 days , changing the water twice a day.
At this point, cut them into chunks and blend them with a food processor.
Put them in a pot together with the water and cook for 10 minutes after which you can also add the other ingredients: sugar, lemon juice and grated ginger.
Leave to cook for an hour , stirring occasionally, then do the saucer test .
If the jam is of the right consistency, transfer it into sterilized jars, close with a new cap and turn upside down. In this way, when it cools down, the vacuum will form.
Our advice is to prepare marmalade with oranges and fresh ginger but if you don't find it, you can replace it with 2 teaspoons of powdered ginger . Use this jam to prepare an excellent tart .
storage
Orange and ginger marmalade can be kept in the pantry for over a year . Once opened, however, it should be placed in the refrigerator and consumed within a couple of weeks.
Riproduzione riservata © - WT