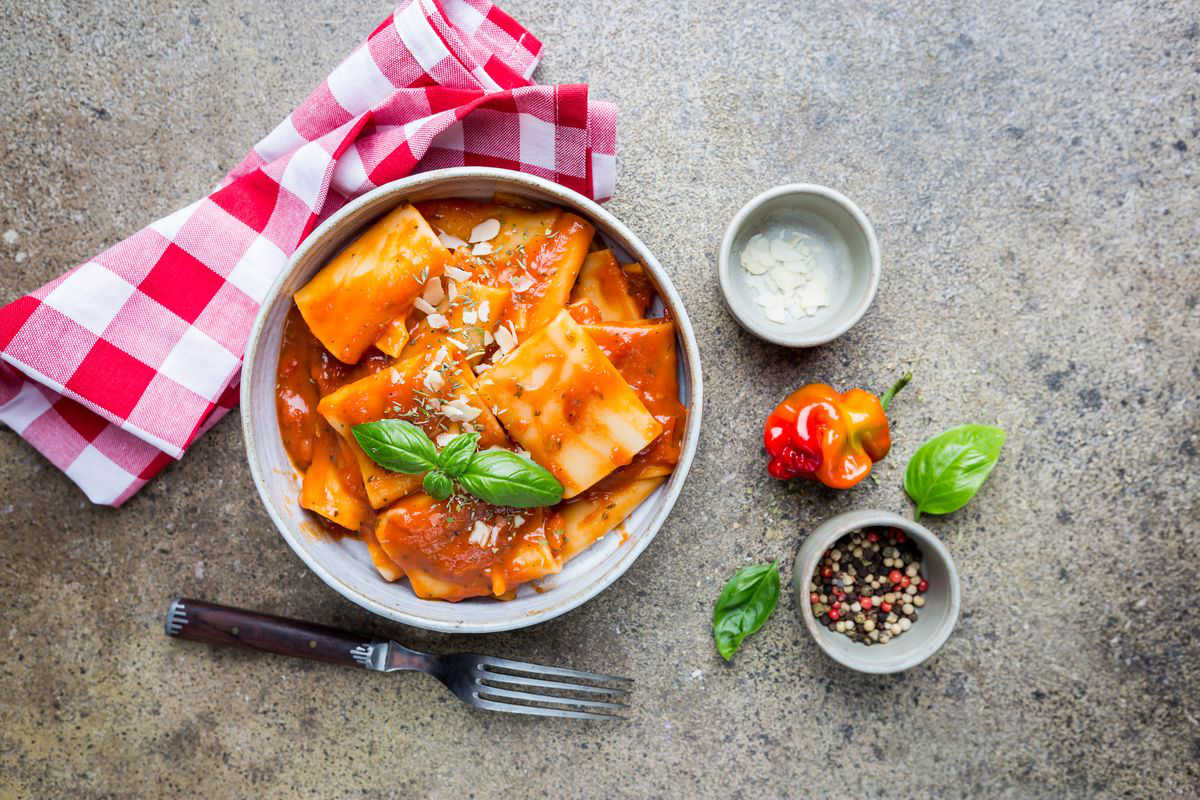 If you are looking for a simple but refined first course, then paccheri alla vittorio is the recipe for you, try it to believe it!
By now we have understood, after hours and hours of cooking talent, that the difference between one dish and another is not so much the ingredients as how they are used. Paccheri alla Vittorio perfectly clarify this concept. Born in the starred Da Vittorio restaurant and prepared by the expert hands of Chicco Cerea , they look like a simple dish of pasta with tomato sauce.
And the tomato is obviously there, but not just one type. And there is also basil and parmesan but we can guarantee that once you try this recipe you will understand perfectly how it earned its Michelin stars. Don't let yourself be intimidated though: it's a simple preparation , easy to replicate even in our kitchens.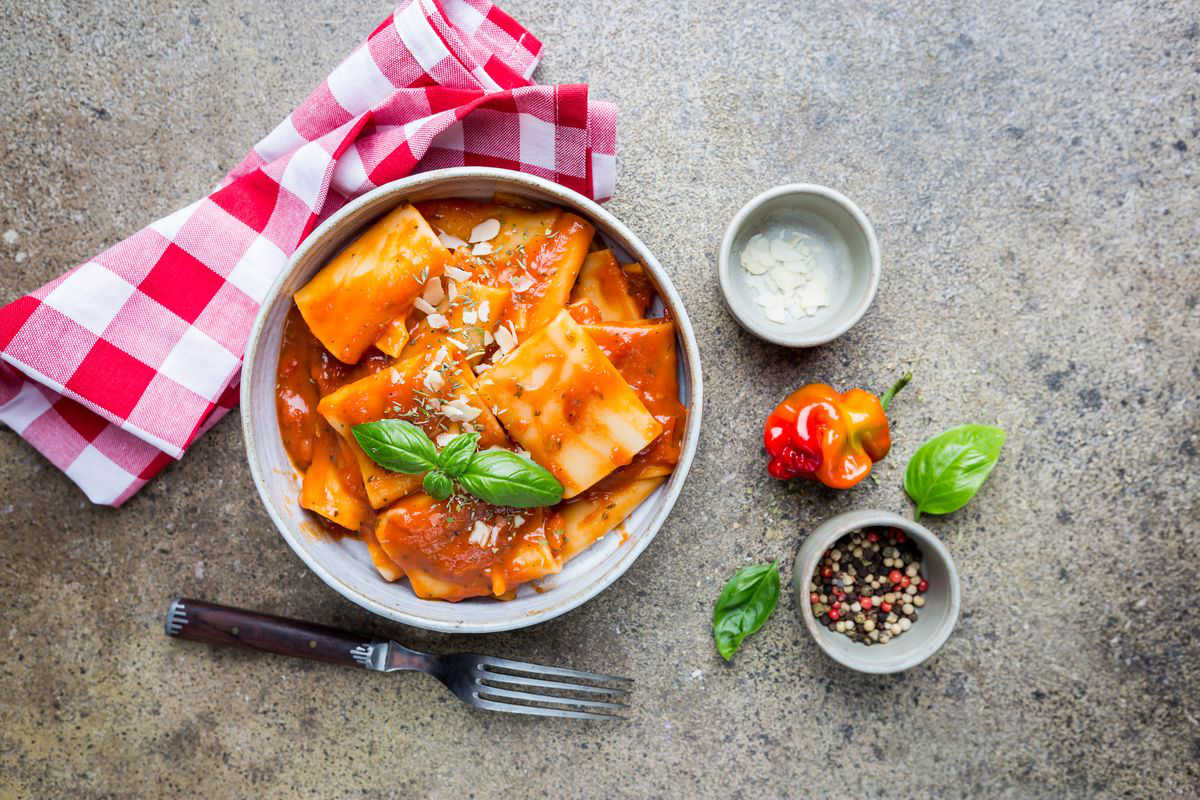 How to prepare the recipe for paccheri alla Vittorio
First, dedicate yourself to the preparation of the sauce. Pour the oil into a pan and brown the garlic .
Then add the peeled tomatoes .
Cook for 20-25 minutes and add the fresh cherry tomatoes.
Season with salt and continue cooking for another 30 minutes .
Blend the sauce with the immersion blender then filter it with a Chinese sieve and, while you are doing this second step, continue to blend the sauce with the blender.
Boil the pasta in plenty of salted water for the time indicated on the package.
Then drain it and transfer it to a large frying pan, adding half the butter .
Season with the tomato sauce, fresh basil broken up with your hands and mix.
Stir in the remaining butter and Parmesan .
Serve the paccheri piping hot.
What do you think of Vittorio's paccheri with tomato sauce? We find that the recipe shared by Chicco Cerea with ItaliaSquisita is nothing short of extraordinary and within everyone's reach.
storage
You can keep the tomato paccheri in the refrigerator for 2-3 days but unfortunately once heated they will no longer be as good as freshly made.
Riproduzione riservata © - WT