Paccheri tomatoes and crunchy frisella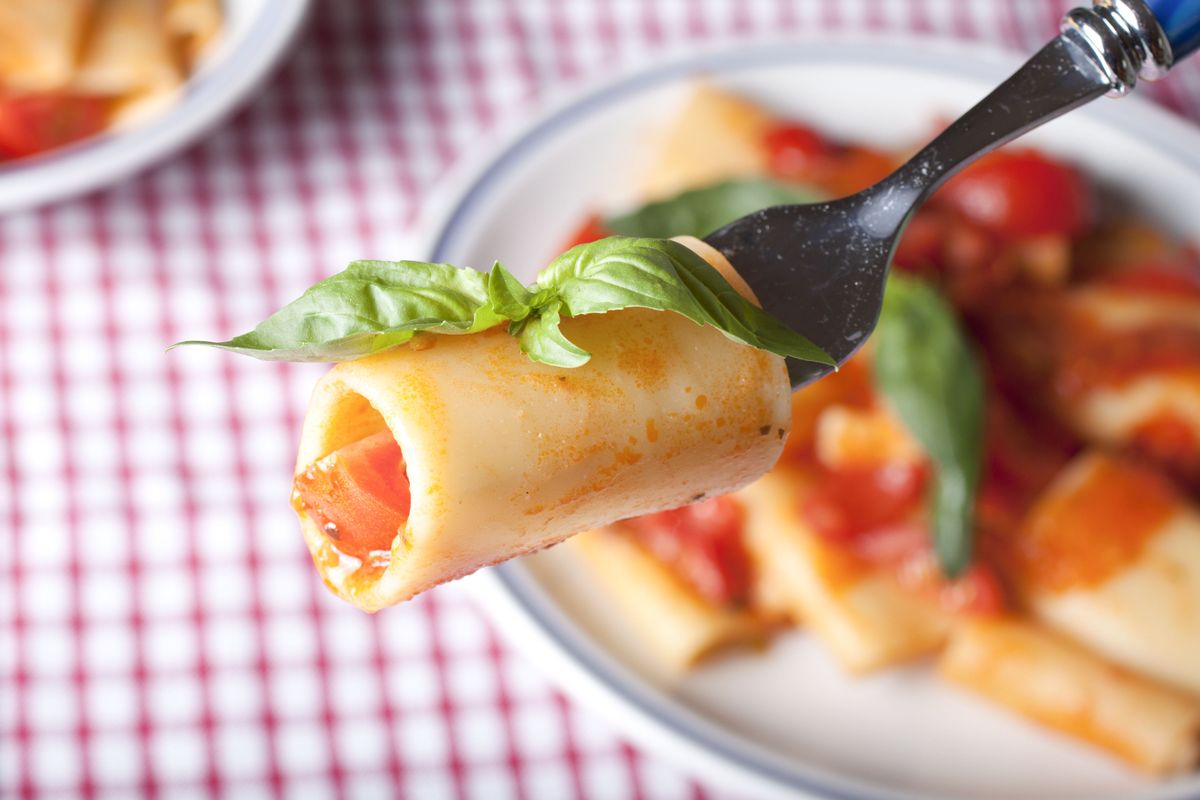 Paccheri tomatoes and crunchy frisella ideal for delicious and simple first courses to serve during the summer. Let's see the easy and quick recipe to bring to the table!
The recipe for paccheri tomatoes and crunchy frisella is the ideal recipe for those who want to prepare a tasty but at the same time simple to prepare first course.
This first course is simple to prepare and the sauce is based on confit tomatoes and cherry tomatoes cooked in the oven at low temperature together with aromatic herbs. Everything is then enriched by a sprinkling of crunchy wholemeal frisella which makes the dish delicious and crunchy. As an alternative to paccheri you can use other shapes of short pasta such as penne, sedanini or rigatoni.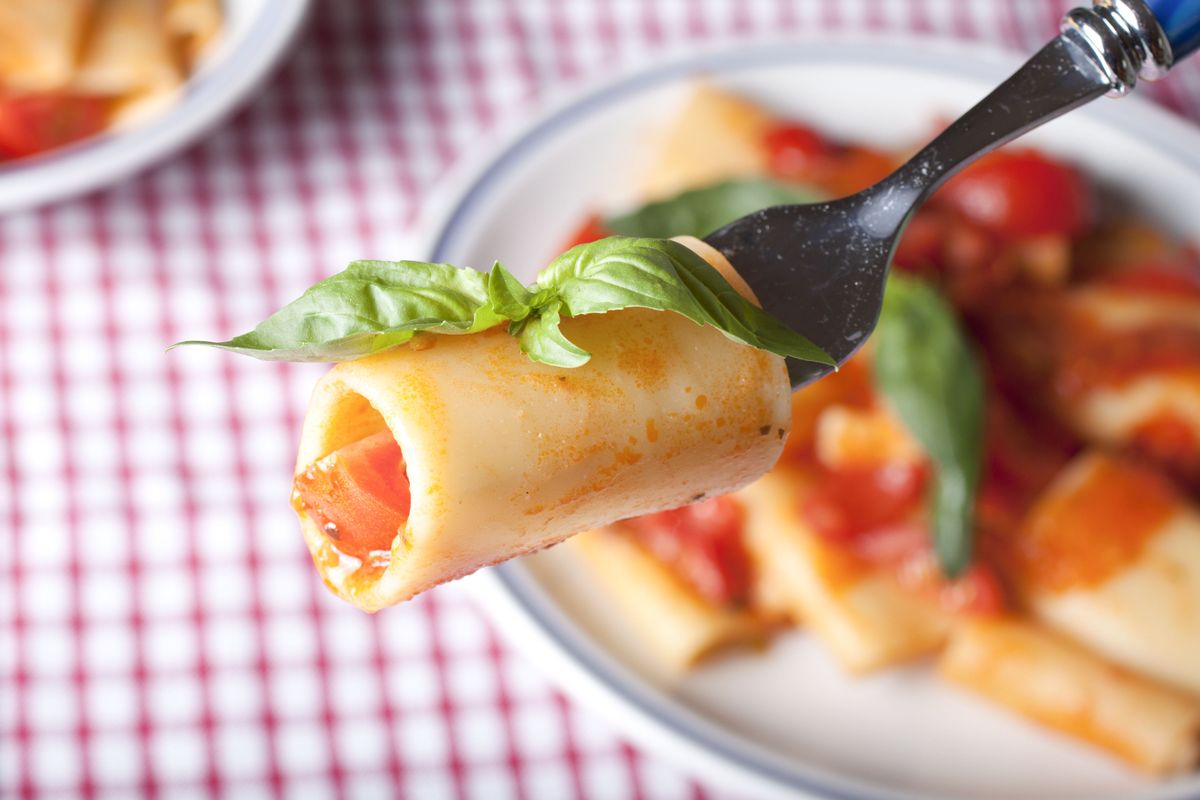 Preparation of paccheri tomatoes and crunchy frisella for quick and tasty pasta
Start by rubbing the surface of the frisella with the garlic.
In a saucepan of water, blanch 100 grams of tomatoes for half a minute then cool them in water and ice and peel them.
On the bottom of a pan, place the aromatic herbs, the pepper and a few cloves of garlic.
Bake in a preheated oven at 70°C for about ten minutes then add the boiled tomatoes and cherry tomatoes. Drizzle with olive oil and bake again for 30 minutes .
When cooked , remove from the oven and leave to cool .
In the meantime, cook the paccheri in plenty of salted water, then drain and season with the tomato sauce.
Serve and finish by sprinkling with the crumbled frisella and aromatic herbs, enjoy your meal.
If you liked this recipe, I suggest you also try the one to prepare paccheri alla Vittorio !
storage
We recommend consuming the first course with frisella at the moment , so that it does not lose its taste and crunchiness. We do not recommend freezing in the freezer.
Riproduzione riservata © - WT