Pan di ramerino: the traditional sweet with the aroma of rosemary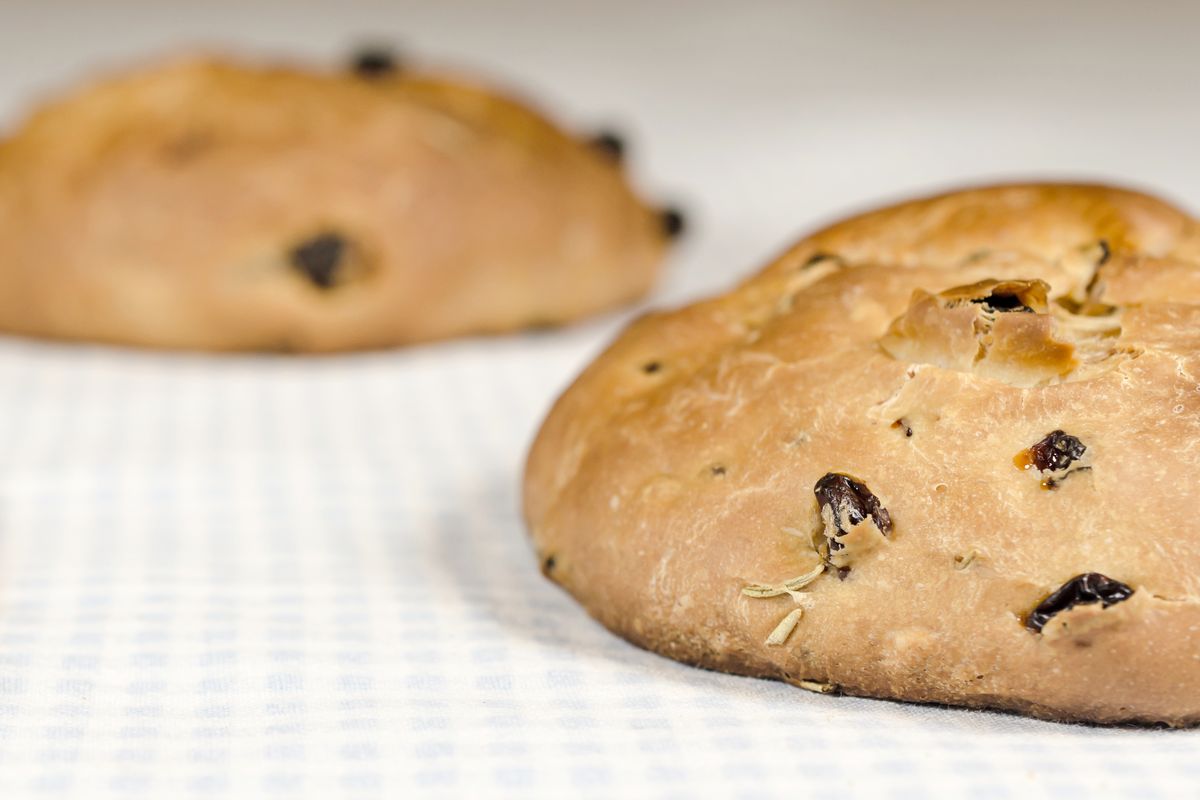 Pan di ramerino is a typical dessert of the Tuscan tradition made with raisins and rosemary.
In today's recipe we will prepare one of the typical Florentine sweets: the Ramerino pan. The term in Tuscan dialect indicates rosemary , which is used in these sweet raisin buns to flavor the oil of the dough, making them unique in their kind!
Like all traditional recipes, these Tuscan sweet sandwiches change from country to country, even from family to family. Here is a rather traditional and classic version that is usually made in the Easter period, but not only. Try making it yourself at home, this sweet bread will appeal to everyone without a shadow of a doubt!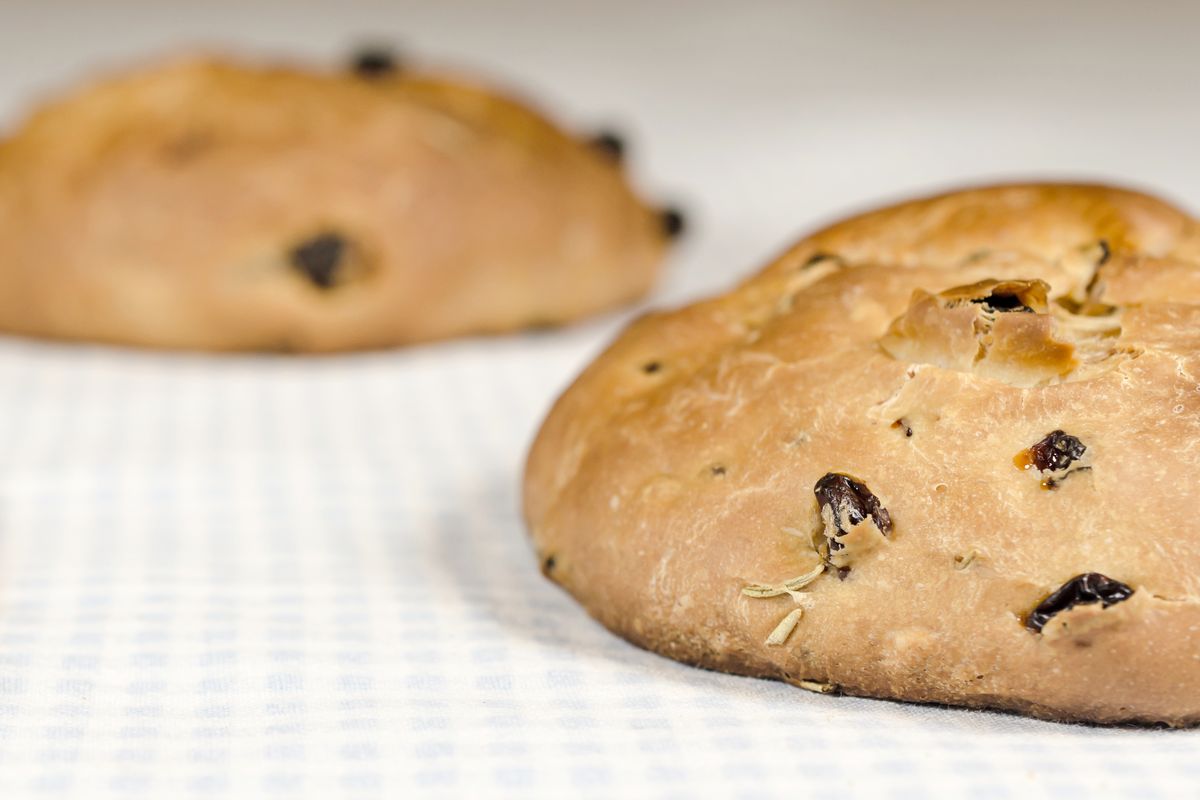 How to make rosemary bread
To begin, make sure you leave the raisins to soak in a container full of water, and also put the rosemary in a saucepan with oil, turn on low heat and let the liquid flavor well for about 10-15 minutes. At the end, filter it and remove the needles of the aromatic herb (don't worry if a few pieces remain, it will not change the success of the typical recipe of Florence).
Meanwhile, mix the flours with the dry yeast dissolved in warm water, the sugar and a teaspoon of salt.
Gradually add the rosemary-flavored oil and finally the raisins, which you must have squeezed and drained well from the excess water.
Continue to knead , balancing the doses with flour or water if needed, and once you have a rather homogeneous, moist but not sticky mixture, let it rise for about an hour and a half covered with a cloth.
Once done, shape the sandwiches and place them on a lined baking sheet. Cook at a temperature of 200 ° C for about 25 minutes , remembering to brush them with egg yolk when they are almost ready.
Your raisin and rosemary bread is ready, enjoy your meal ! Alternatively you can try another traditional sweet bread, this time from the Aosta Valley, the mécoulin !
storage
We recommend storing the Tuscan rosemary pan for a maximum of 1-2 days in a cool and dry place, away from sources of light or heat, preferably under a glass jar for sweets in order to maintain softness and fragrance. We do not recommend freezing in the freezer.
Read also: How to make sultanas in alcohol
Riproduzione riservata © - WT