Pan-fried artichokes, a simple and tasty side dish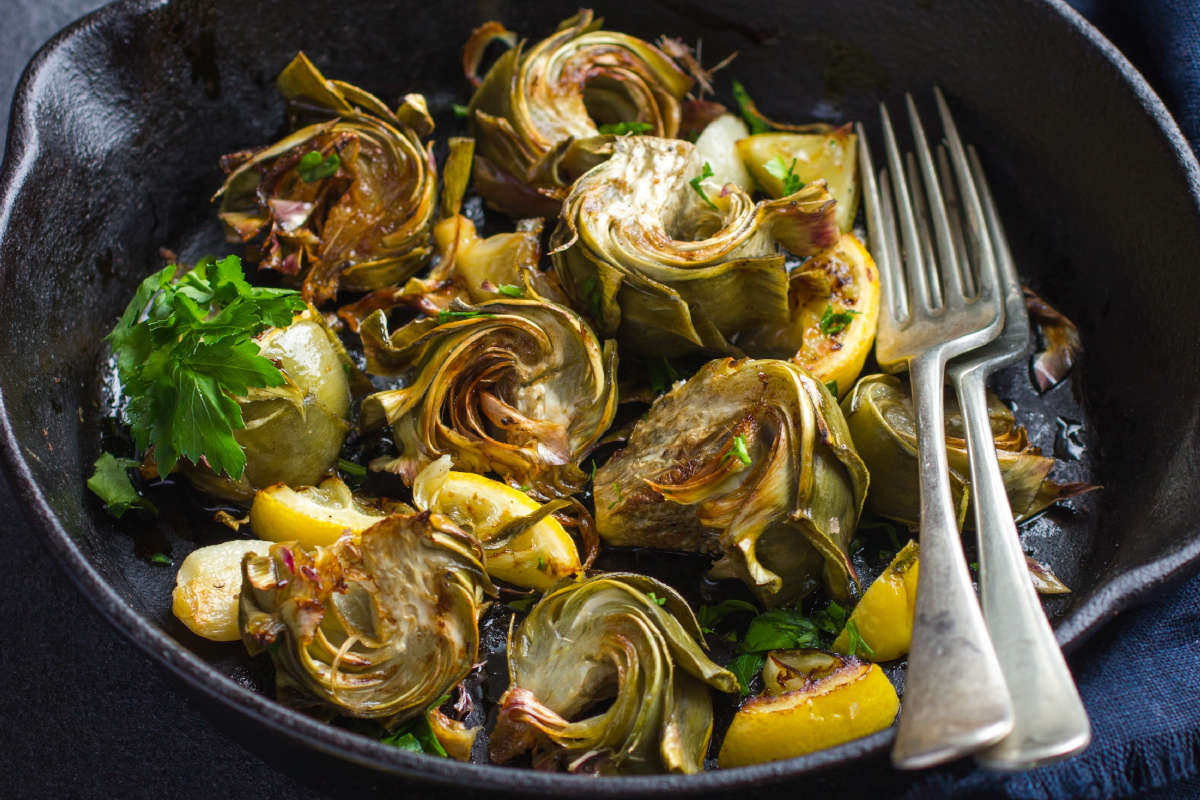 How to make artichokes in a pan? Here is a quick and easy recipe for a delicious side dish (and all the tips to make them better).
Today we're preparing wonderful pan-fried artichokes, crunchy on the outside and soft on the inside: a perfect side dish to combine with any course you want. You can also propose them as a single dish , serving them with an accompaniment of your choice such as, for example, potatoes: you don't know how delicious!
Let's start immediately to see all the steps of this simple recipe , the tips and combinations!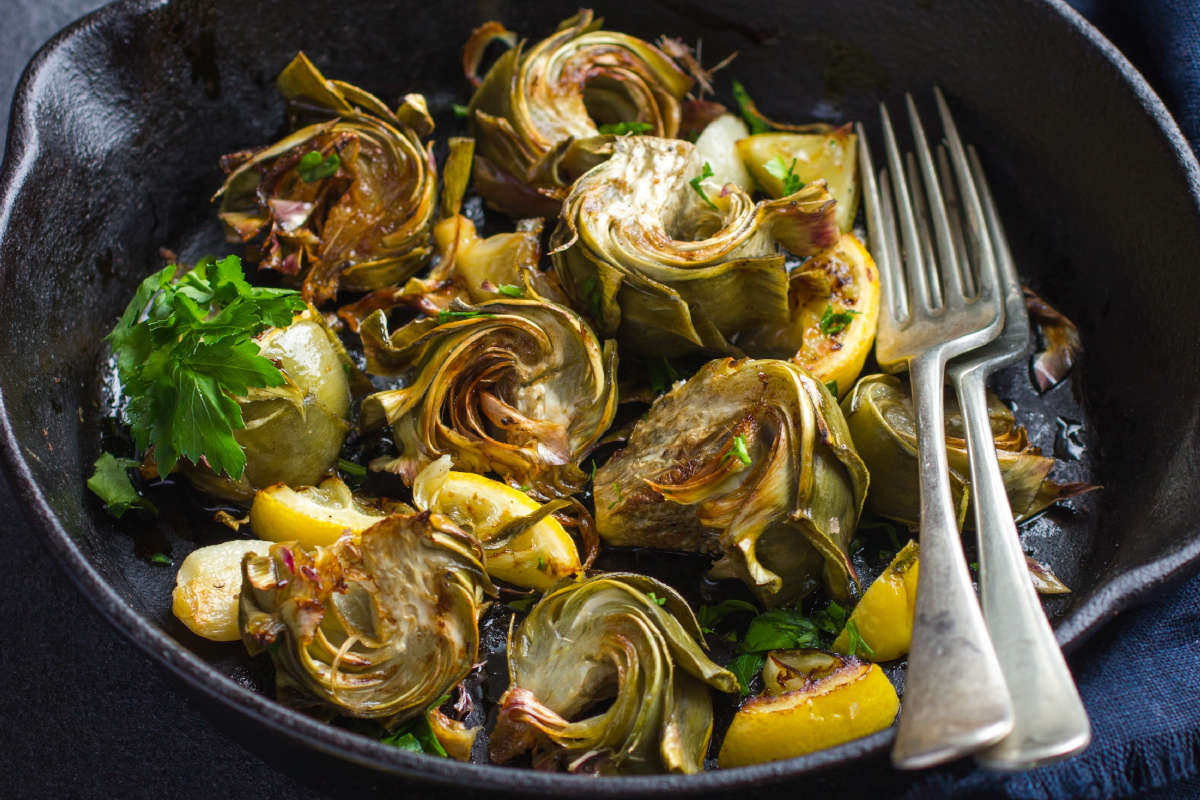 How to cook artichokes in a pan
Let's see immediately how to prepare these fantastic roasted artichokes.
First of all, of course, you need to clean them: remove all the external leaves and the internal beard, removing the hard parts which would be unpleasant in the mouth.
As you get your artichoke hearts, leave them to soak in water and lemon, so as not to oxidize the vegetables.
When you have finished this phase, take the artichokes and cut them in half, or in wedges if you prefer.
In a pan, pour the oil and add a clove of garlic, then when it's hot, add the artichokes . Deglaze with the white wine, season with salt and pepper and cook them well (it will take at least 10 minutes at least, but it depends on the size of the artichokes ). When they are soft, turn up the heat and roast one side well.
Add the parsley and serve your artichokes, which as mentioned you can combine with meat, fish or enjoy on their own: enjoy your meal!
Don't forget to try all our recipes with artichokes too!
Pan-fried artichokes: preparation tips
Never eliminate the step of soaking in water and lemon , even if it may seem superfluous: black (or rather, blackened) artichokes are not a pretty sight and lose a bit in the plating .
If, on the other hand, you want to make frozen artichokes in a pan, it's much simpler: in this case they'll already be cleaned and you'll save some time. Plunge them into a pan over medium heat with oil and herbs to taste, close the lid and wait 10 minutes, which will be enough for them to defrost. Then raise the heat and continue cooking for a maximum of 5/10 minutes.
If you love this vegetable, try the stuffed artichokes in a pan !
storage
We recommend consuming fresh artichokes cooked in a pan in slices or wedges at the moment , when they are still hot and delicious. We do not recommend freezing in the freezer.
Riproduzione riservata © - WT