Pan-fried pizza, the original Turin recipe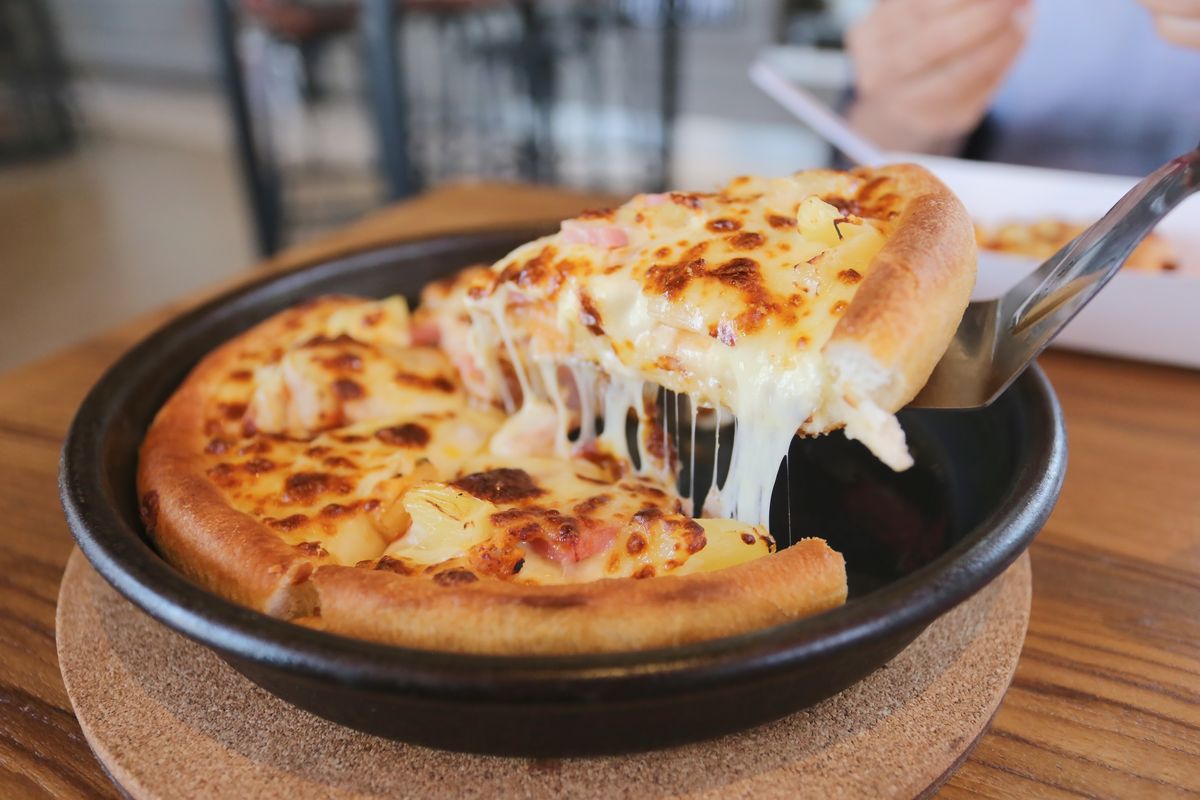 Pan pizza, also known as pan pizza, is an original recipe from Turin with a very ancient history.
If you've never heard of pan pizza, you don't know what you've been missing. Sure, for pizza purists it might seem like a sort of heresy, but the dish actually boasts a very ancient history . Basically it is a double leavening pizza in which the dough is cooked inside an iron or aluminum pan without handles.
Just think that until the 1960s pan pizza, also known as padellino pizza, was the only one prepared in Turin , the city that gave birth to it. Only in more recent times, following emigration from southern Italy, were the classic Neapolitan pizzerias opened. A curiosity: from the union between Neapolitan pizza and pan pizza, brick pizza was born, that is the typically Southern pizza dough cooked in a pan.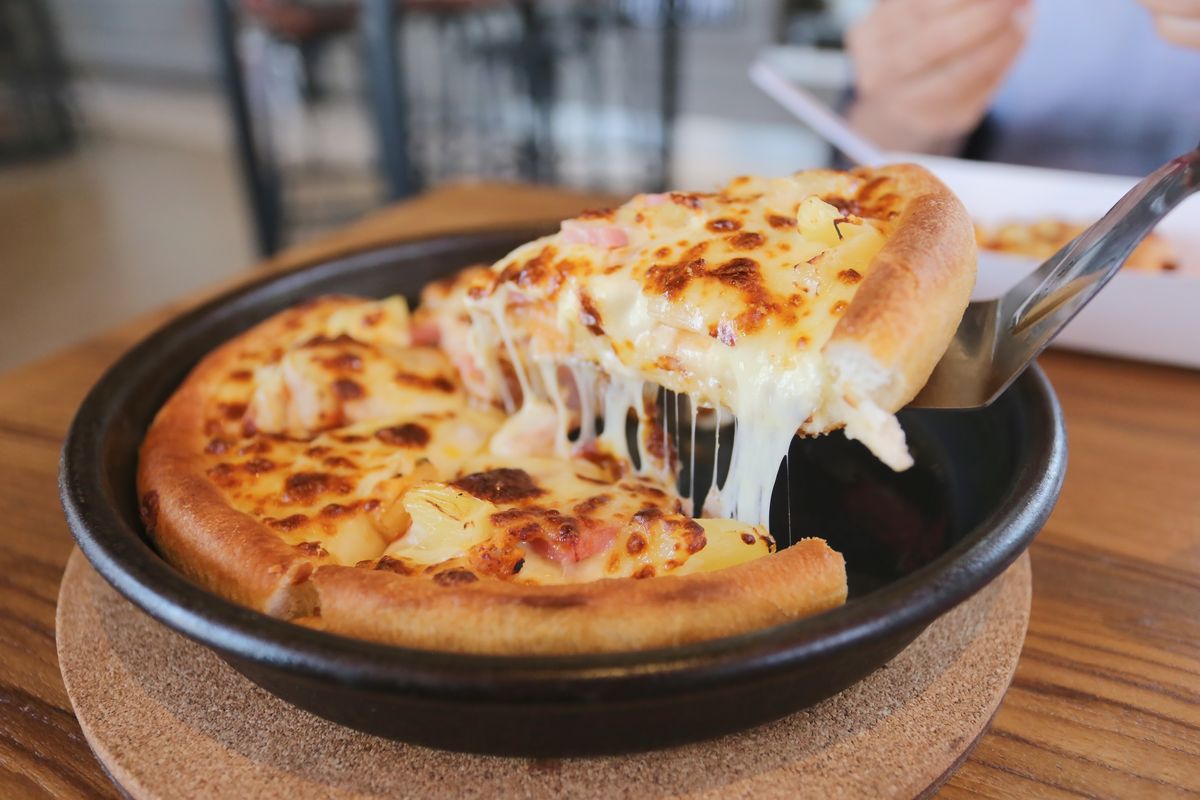 How to prepare pan pizza recipe
To prepare the pan pizza, start dissolving the yeast in the water.
Sift the flour into a bowl and pour the water with the yeast first, then the oil and finally the salt, mixing gradually with a wooden spoon.
Once the dough begins to compact, finish working on the pastry board until you get a smooth and homogeneous dough.
Put it to rise in a bowl covered with plastic wrap until it has doubled in size. It will take approximately a couple of hours.
Then divide the dough into 4 loaves and, using your hands, give it the shape of a ball. Put them back to rise for an hour, covered with cling film, always in the turned off oven.
At this point, oil a 20 cm iron or aluminum pan well. Place a leavened loaf and spread it well with your hands, forming a little ledge.
Season with the fine tomato pulp, a pinch of salt and the mozzarella and cook at 250°C for 15 minutes . Serve the pan pizza piping hot.
This particular pizza tastes really good with its crunchy base. If the idea appeals to you, you can also prepare pizza in a pan , excellent for an evening with family or friends.
storage
The pan pizza will keep for a couple of days out of the refrigerator. We advise you to heat it in the oven or in a pan before enjoying it.
Riproduzione riservata © - WT