Panada of eels, a tasty appetizer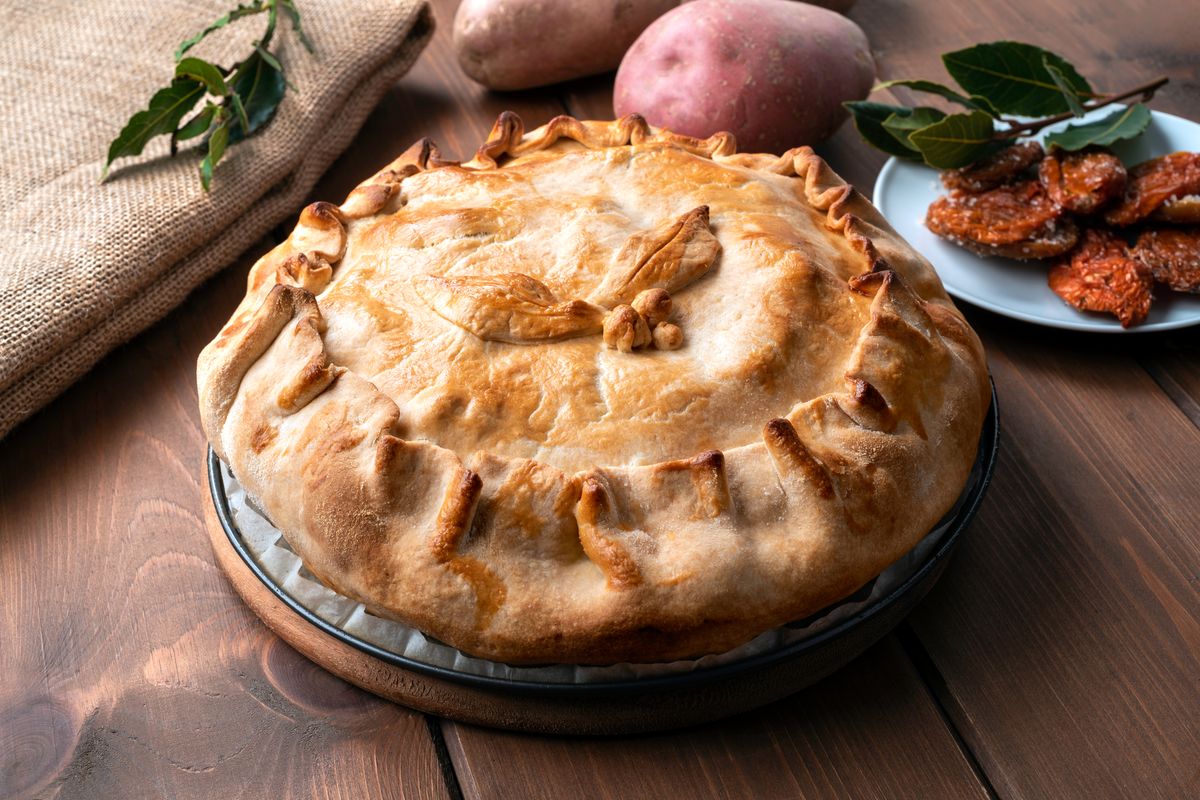 The panada of eels from Asseminese is a typical Sardinian recipe whose preparation recalls that of the classic panada.
Panada di eels is a typical product of Sardinian cuisine. At sight it resembles a savory pie whose dough is prepared with lard and re-milled semolina. As for the filling, on the other hand, the undisputed protagonists of the Sardinian panada are eels to which potatoes and dried tomatoes are added.
This Sardinian preparation is typical of the Christmas holidays but now it is not uncommon to find it also at other times of the year. We will discover how to prepare it with the traditional recipe of Assemini, a town on the outskirts of Cagliari, that is, by inserting the raw filling , just like in the most famous lamb panada. The characteristic of the Sardinian panada is that it is closed with a cord decoration called su bai e torra (come and go).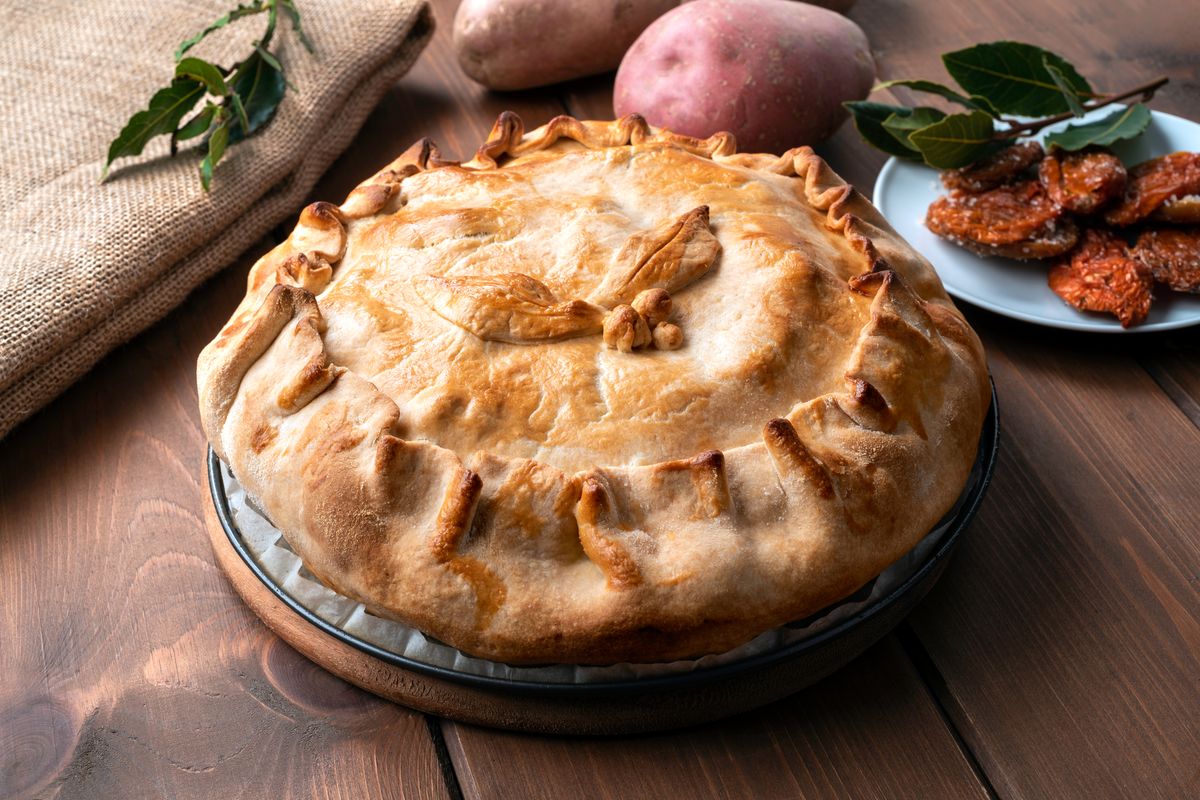 How to prepare the eel panada recipe
First, mix the semolina with the lard and a pinch of salt, then add the hot water and finish working until you get a dough . Let it rest for 30 minutes wrapped in plastic wrap.
Then divide it into two parts, one larger than the other (approximately 2/3 and 1/3 ) and roll out the larger one so that it can be used to line a 26 cm diameter pan. We advise you to cover it first with parchment paper.
Then cut the potatoes into slices of 3-4 mm and arrange them on the bottom then cover with the clean eels cut into small pieces. It is important that you choose small ones because they are less fat.
Prepare a mince with garlic, parsley and dried tomatoes and distribute it over the eels. Season everything with a generous round of oil then close with the dough which has remained stretched to size. Seal the contact points with a drawstring closure, prick the surface here and there then brush it with beaten egg yolk. Cook at 180 ° C for 90 minutes , letting it cool before serving.
As mentioned, there is another version of the dish, the Sardinian lamb panada . Try them both to decide which one is your favorite.
storage
The panada can be kept in the refrigerator for 2-3 days . We advise you to consume it at room temperature.
Riproduzione riservata © - WT