Panna cotta with berries: that's why it's so good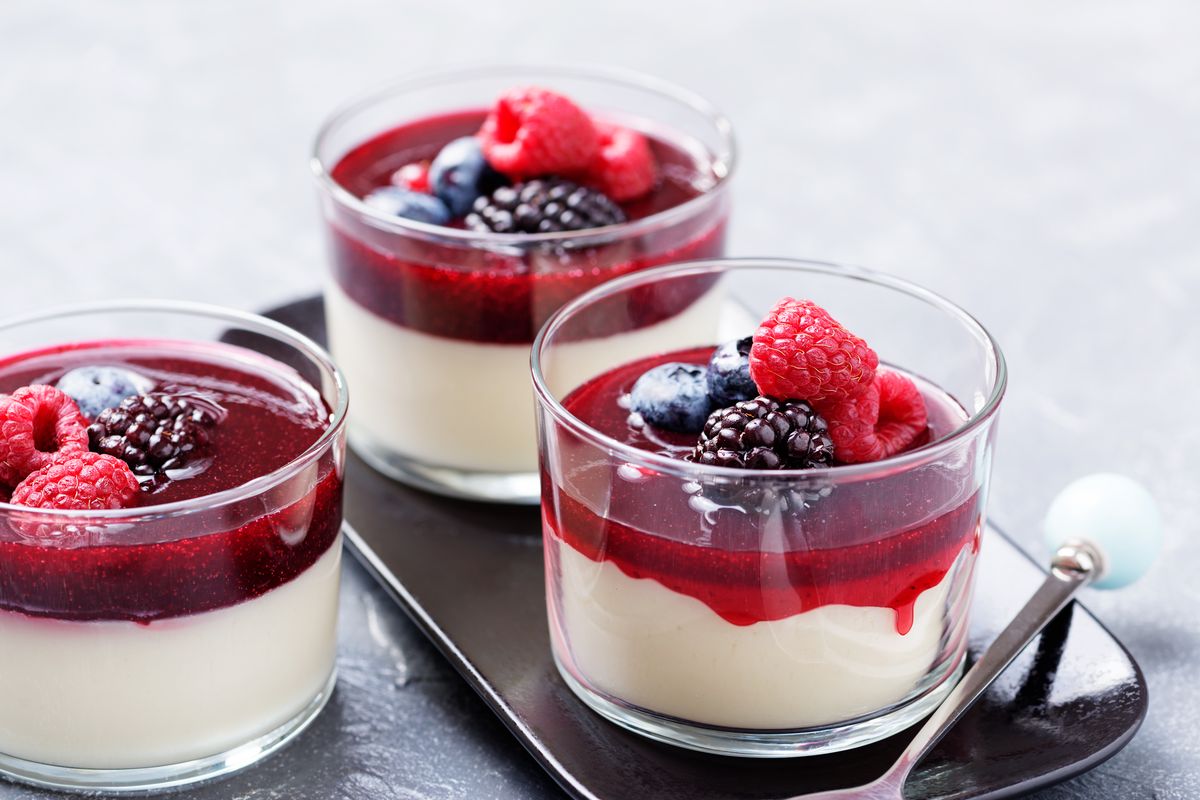 Easy to make but loved by everyone, panna cotta with berries is one of those quick desserts perfect for all occasions.
Panna cotta is one of those desserts that is never lacking in restaurants and the reason is obvious: not only is it very easy to prepare , but also very versatile. Today, for example, we reveal how to prepare a delicious panna cotta with berries from A to Z. We will start from the base, the same for all types of panna cotta, to get to the amazing wild berries sauce for panna cotta.
Yes, because it is the latter that gives your spoon dessert its characteristic flavor. Do not think, however, that it is a complex recipe, quite the contrary. It will take about ten minutes to prepare it and you can use both fresh berries (which we recommend) and frozen ones. Are you ready?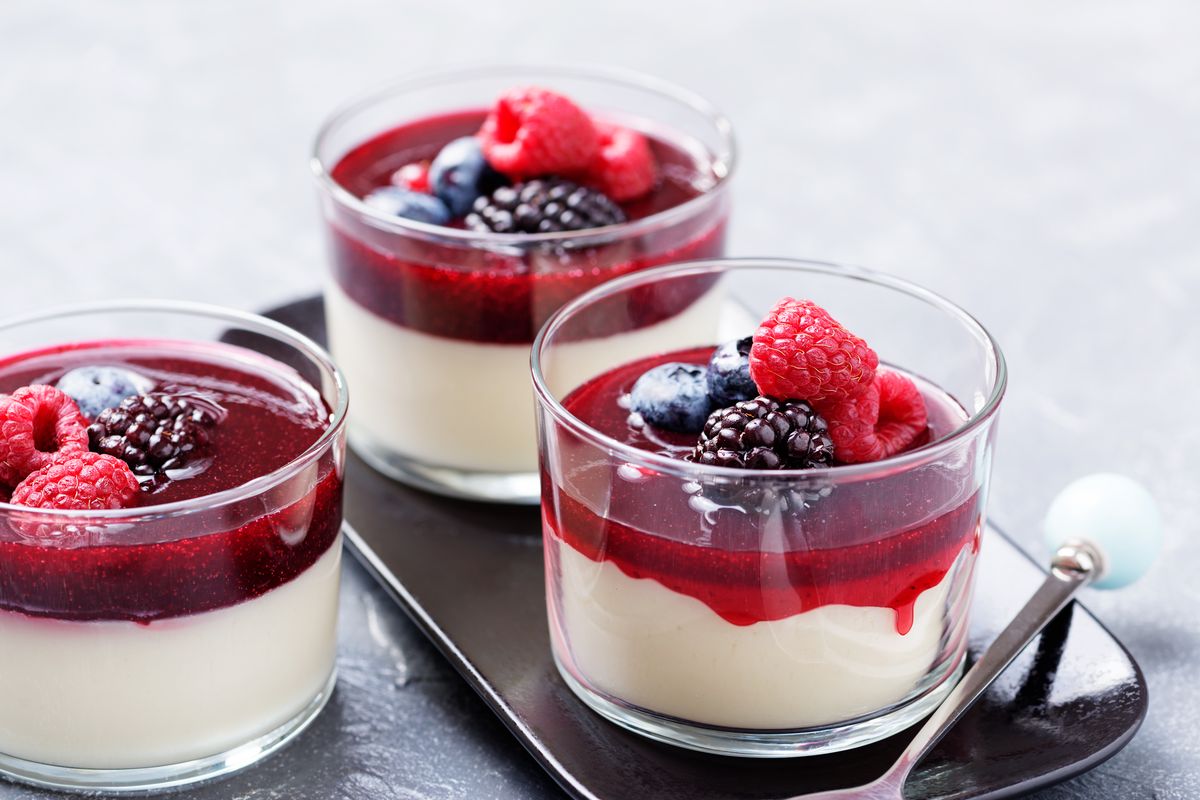 How to prepare the recipe for panna cotta with berries
First , soak the gelatin in cold water.
Separately, in a saucepan, heat the cream with the sugar and the vanilla extract and cook for 5 minutes until just touching the boil. In another saucepan, heat the milk and melt the isinglass, mixing well. Then add the milk to the cream, give a last stir and pour into 4 cups . Transfer to the refrigerator for 4-5 hours.
Meanwhile, prepare the sauce. Wash the fruit and combine it in a bowl with the lemon juice and sugar. Stir and leave to macerate for a couple of hours . Then transfer everything to a saucepan and cook for 5-10 minutes until it is partially reduced to a puree. Turn off and set aside.
When serving the panna cotta, spread the berry sauce on the surface and decorate with one or two mint leaves.
If you are looking for a lactose-free panna cotta also suitable for those who follow a vegan diet, we recommend you try our recipe with blueberries . However, you can replace this fruit with the delicious freshly prepared sauce.
storage
Panna cotta and wild berry sauce can be kept in the refrigerator , together or separately, for 2-3 days .
Riproduzione riservata © - WT