Panna cotta with lavender, the quick and delicate dessert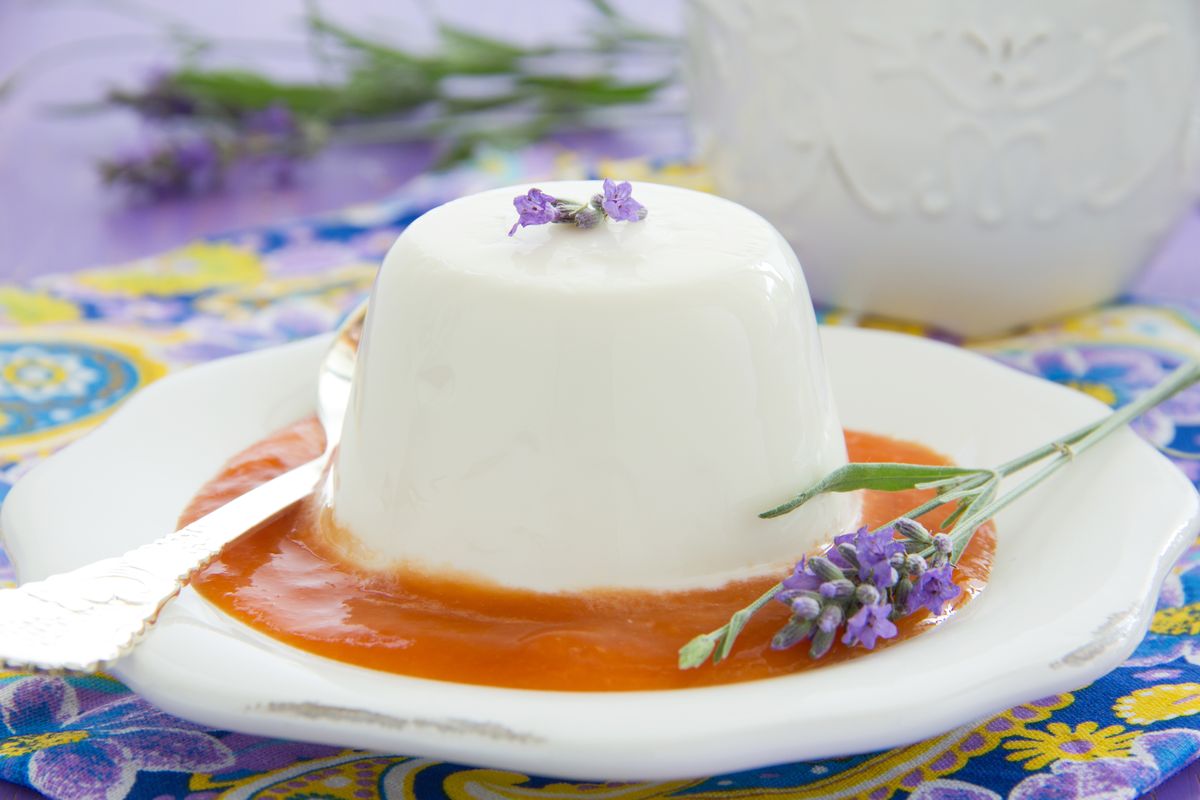 Panna cotta with lavender is a quick and tasty dessert with a delicate and very particular flavor thanks to the fresh lavender flowers.
Panna cotta with lavender is a very simple dessert, enriched by fresh lavender flowers that make it fragrant but at the same time delicate and delicious. Lavender has very small edible leaves and for this reason it can be used in many sweet and savory preparations. This dessert can be prepared well in advance and you can serve it at the right time after an important lunch or dinner.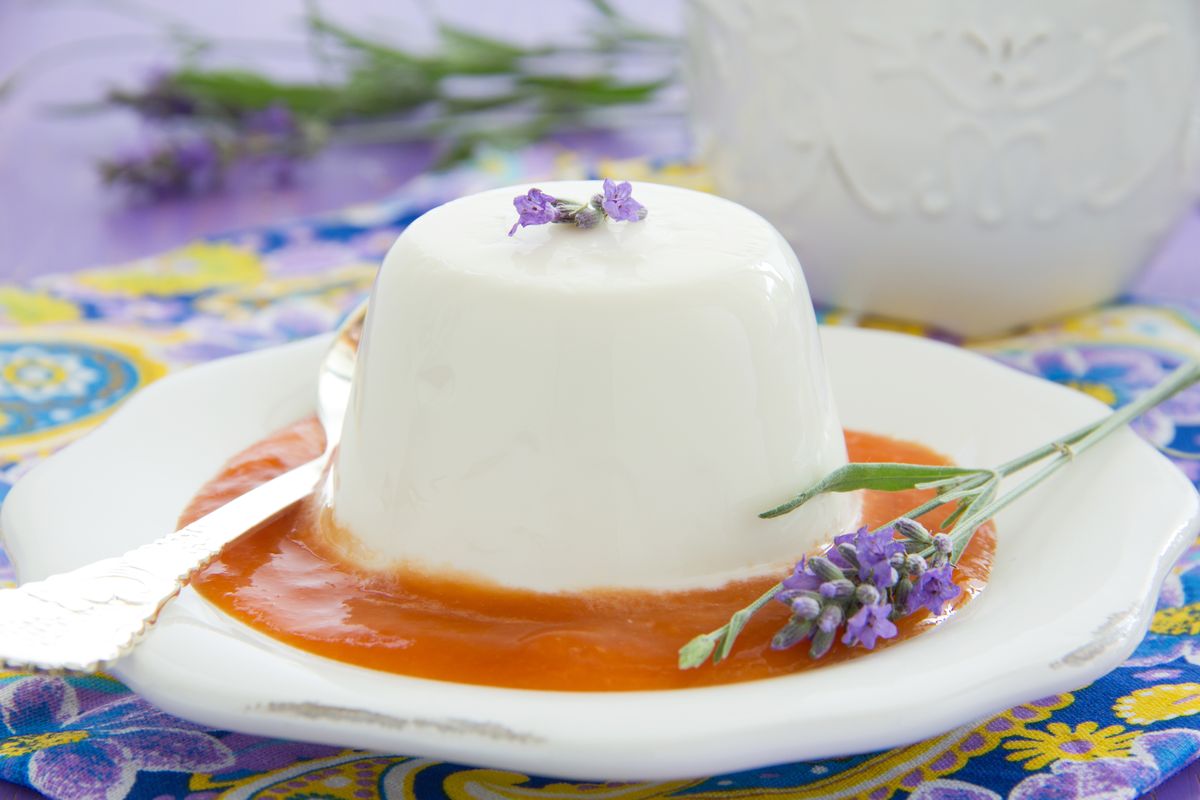 Preparation of lavender panna cotta
Start by placing a saucepan on the stove, add the lavender flowers and cook for two minutes over low heat.
Then add the icing sugar and mix well so that it melts well .
Turn off the heat and filter with the help of a colander in order to take the lavender flowers.
Dissolve the isinglass in two tablespoons of milk then gently add to the cream.
Take practical aluminum or silicone muffin molds and distribute the granulated sugar inside.
Caramelize in the oven for a few minutes then pour the previously prepared mixture into it.
Transfer the cups to the refrigerator and let them rest in the refrigerator for a couple of hours .
Turn out the cups and decorate the lavender panna cotta with fresh lavender flowers and, if you like, you can make a caramel sauce.
If you liked this recipe, you can also try the classic panna cotta .
storage
You can keep the panna cotta with lavender for about 2-3 days in the refrigerator well covered with cling film. Once ready you can also decide to freeze it in the freezer, then you will have to leave it in the fridge for 1 day before being able to serve it to diners with its characteristic consistency.
Riproduzione riservata © - WT