Pantelleria pesto: the typical condiment of Pantelleria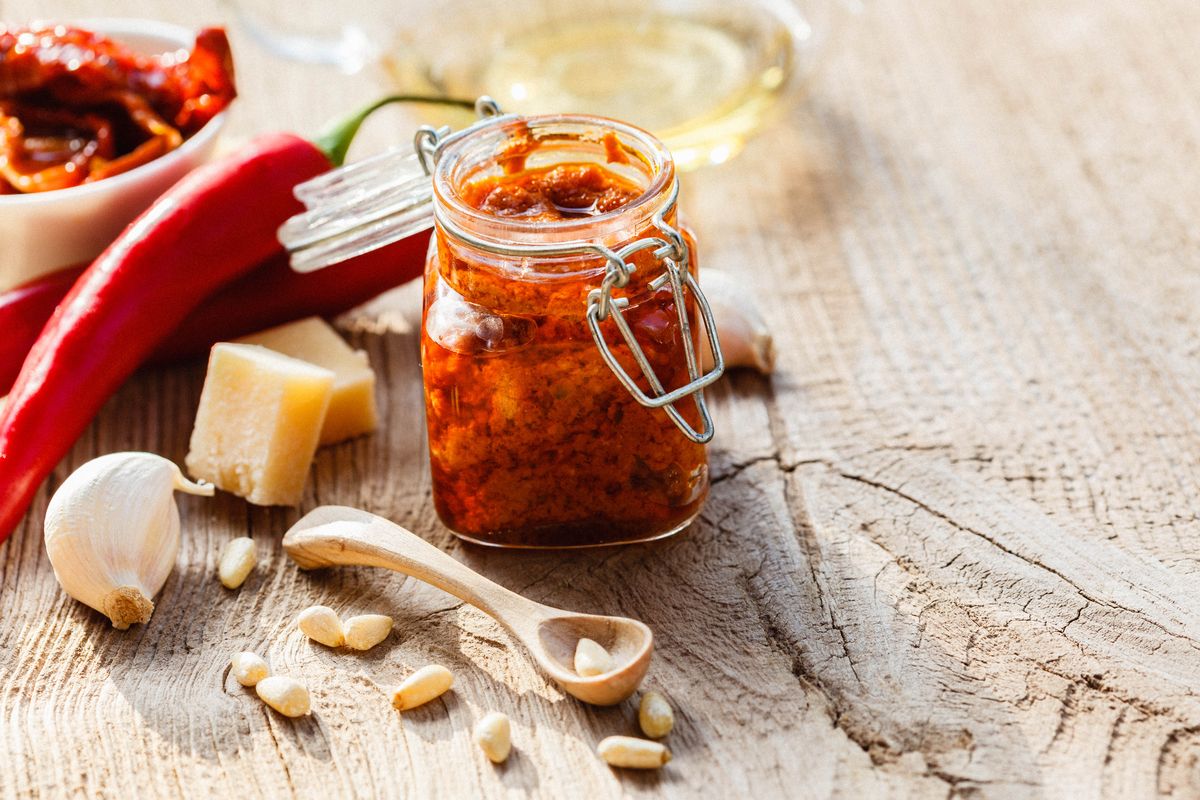 Pantesco pesto is a condiment rich in aromas and with a unique flavor. Let's prepare it together!
When we talk about Pantelleria pesto we mean the Sicilian recipe that originates from the island of Pantelleria and which concerns one of the most delicious pasta sauces there is.
The Pantesco sauce is in fact able to recall both the sea and the typical scents of Sicily .
And all with an original recipe that is really simple to make .
So let's find out how to prepare this product of typical Sicilian cuisine!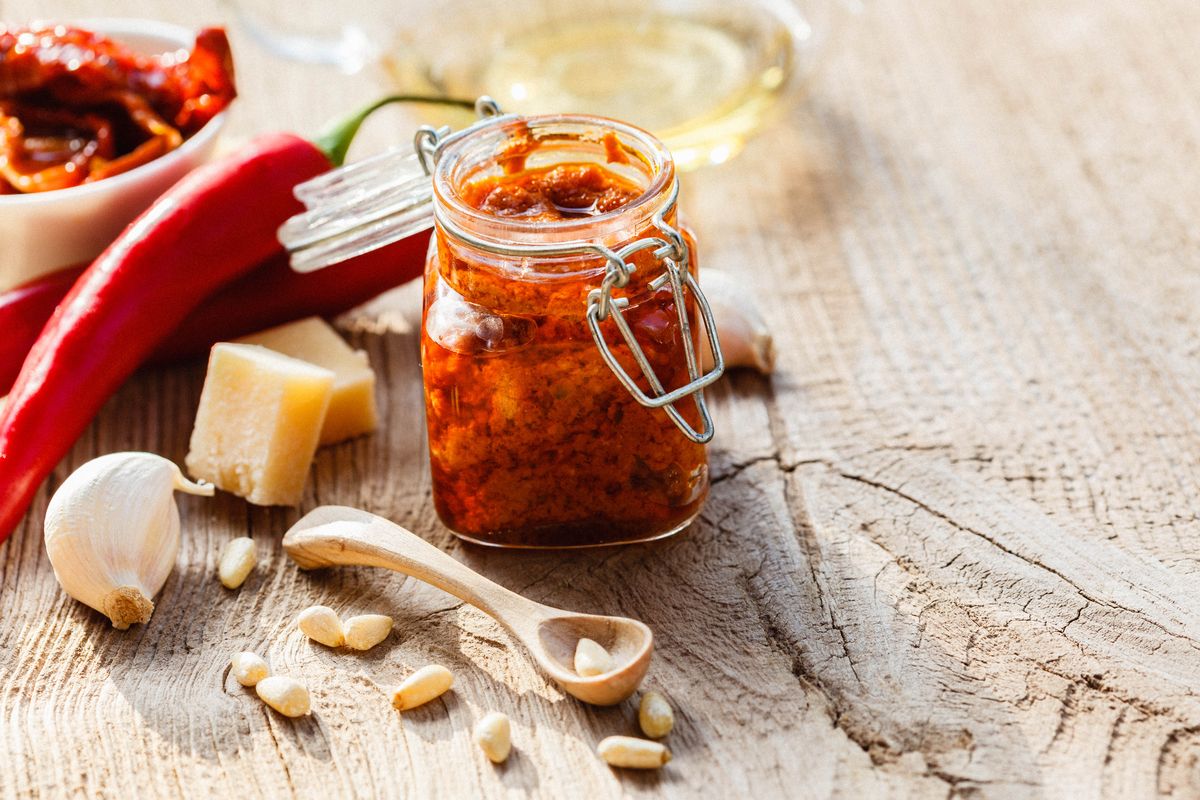 Preparation of the Pantesco pesto recipe
Begin preparing the Pantelleria pesto by soaking the capers in cold water and leaving them to soak for at least 10 minutes .
Meanwhile, wash and dry the tomatoes.
Bring a pot full of salted water to a boil and pour the tomatoes inside, letting them cook for a couple of minutes in order to soften them just enough to work them best.
After the time has elapsed, drain, peel and cut them to eliminate the seeds and most of the juice that you can keep aside to reuse it in another way.
Now take the garlic clove, peel it and cut it in half.
Place the tomatoes in the blender and add the garlic, the drained capers, the almonds, the diced caciovacallo and the basil leaves.
Give an initial smoothie and then add the oil as well, resuming blending. In doing so, try to stop every 15 seconds for at least 5. In this way you will avoid overheating the ingredients and in particular oil and basil. This will make the pesto taste much more intense.
When you get a coarse but consistent cream , it means that the Pantesco pesto and the recipe are finally ready.
Season (if needed) with water and salt and serve the Pantelleria sauce to season a nice plate of pasta or for the use that suits you best.
storage
Pantesco pesto keeps well for 1 or 2 days as long as it is stored in an airtight container or glass jar and stored in the refrigerator. Before using it, it is advisable to remove it from the fridge at least 5 minutes before.
If you liked this recipe, try the Genoese pesto one too.
Riproduzione riservata © - WT