Pappa al pomodoro: photos and videos to prepare the Tuscan recipe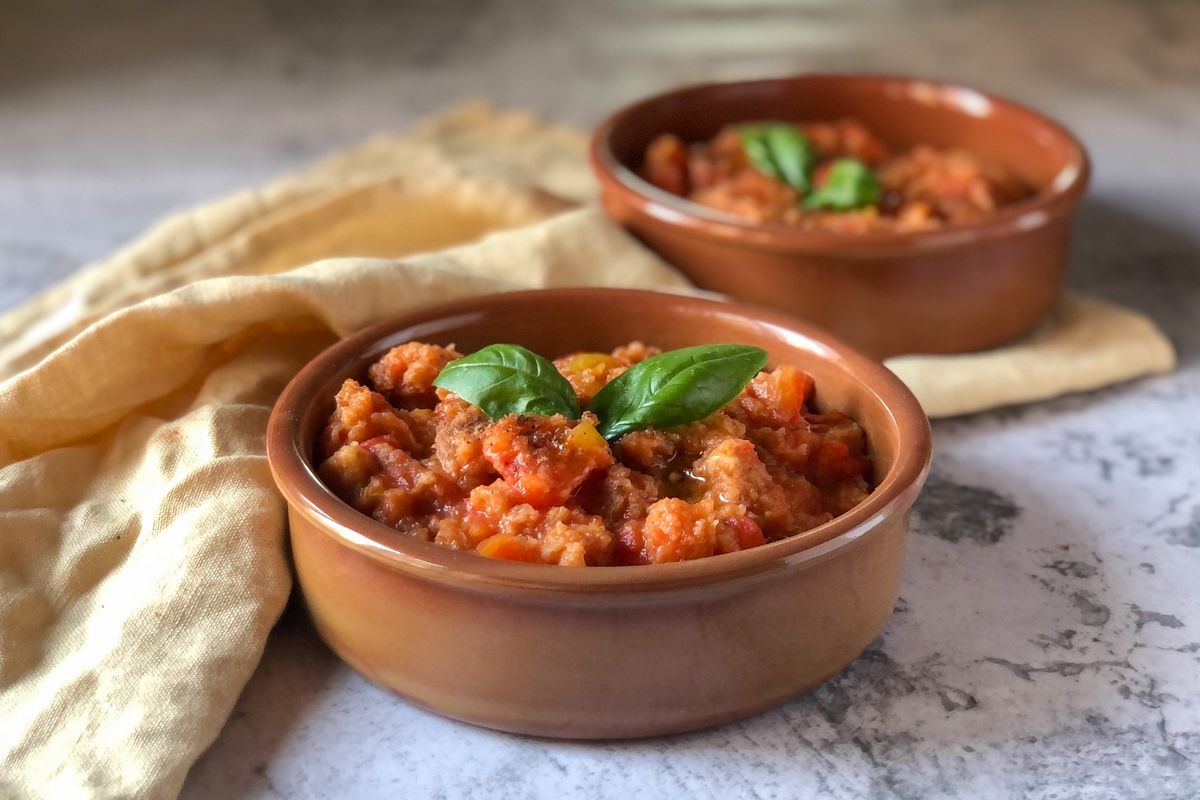 Here is pappa al pomodoro: an original recipe typical of traditional Tuscan cuisine, tasty and easy to make.
Today we discover how to make a delicious pappa al pomodoro, one of the dishes of the poor Tuscan regional tradition , and which is prepared with tomatoes and stale bread. This dish, also made famous by the famous verses of Rita Pavone, was certainly born as a recovery dish, but over time it has established itself in tradition, becoming a dish known throughout Italy.
There are many different variations of this dish, which differ in dosages and ingredients. Today we will try to propose a traditional version of the recipe with photos, steps and video recipe : try it too, this is a dish that you will love both for its ease and for its taste! And above all that, despite what one might think, it has no real seasonality: it can be enjoyed hot in autumn or winter, or at room temperature in the summer.
And if you want to prepare a quick pappa al pomodoro, you can also use good pulp or purée instead of tomatoes. Try it, the recipe is the same! Alternatively, let's also see how to do it with the Thermomix.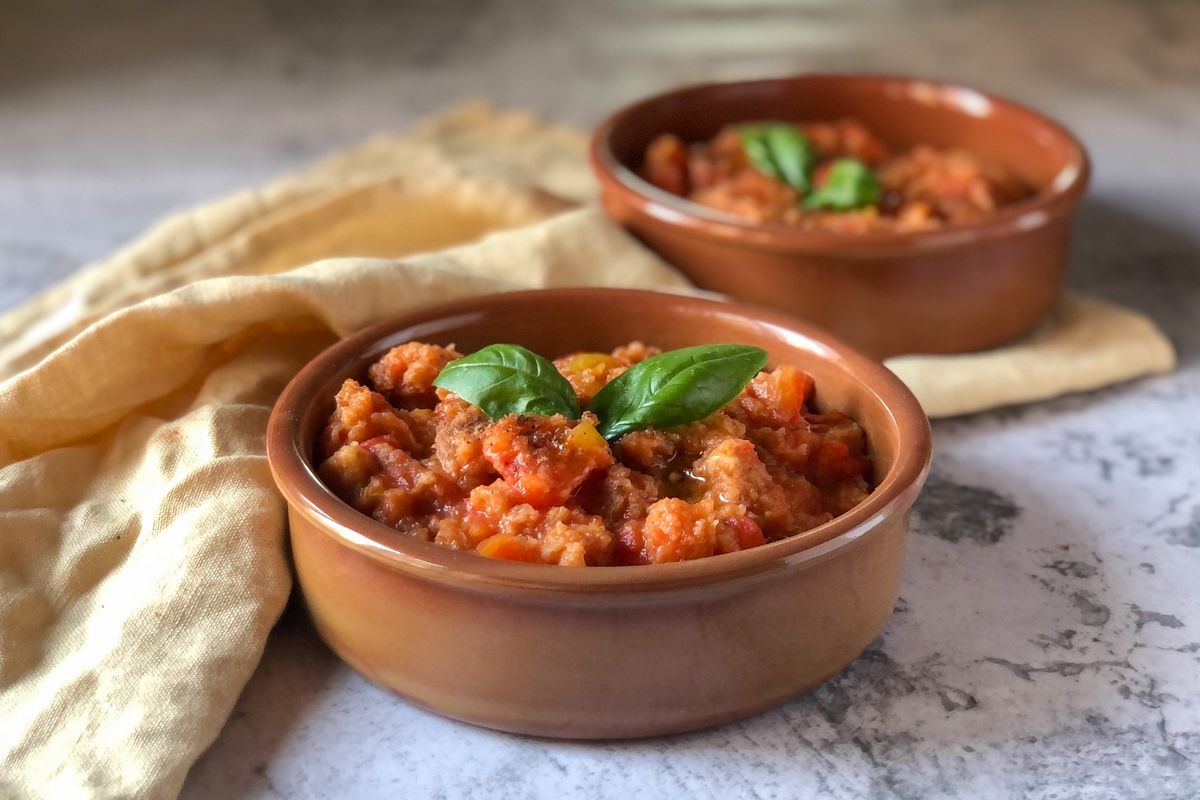 How to make the Tuscan tomato soup recipe
1. To start, prepare the vegetable broth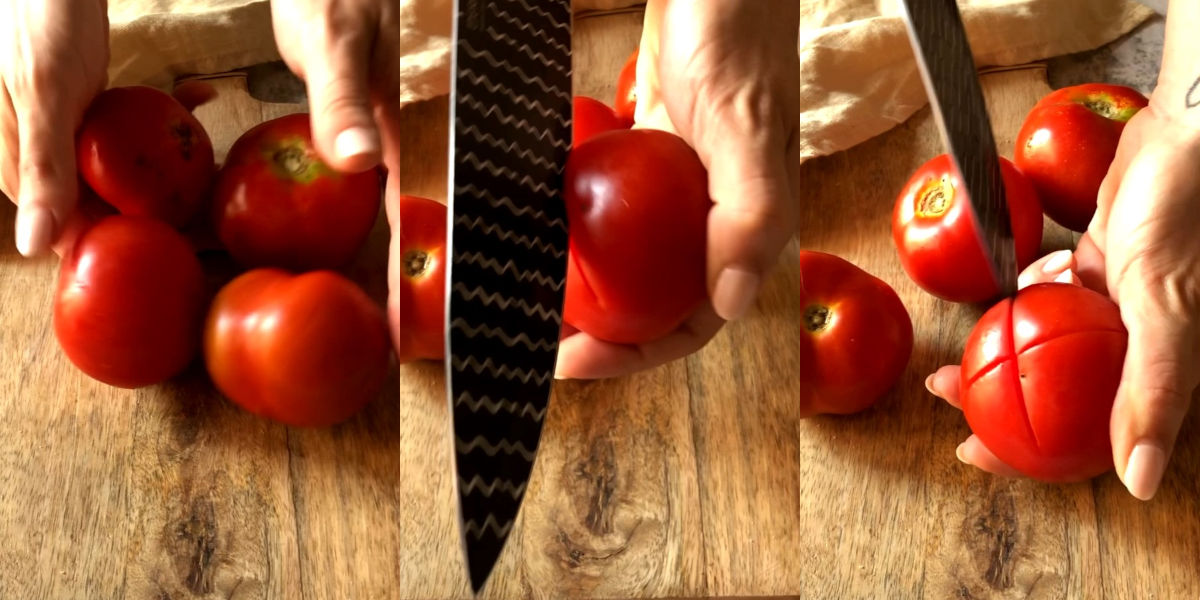 2. In the meantime, take the tomatoes and score them with a cross cut on the surface, being careful to cut only the peel.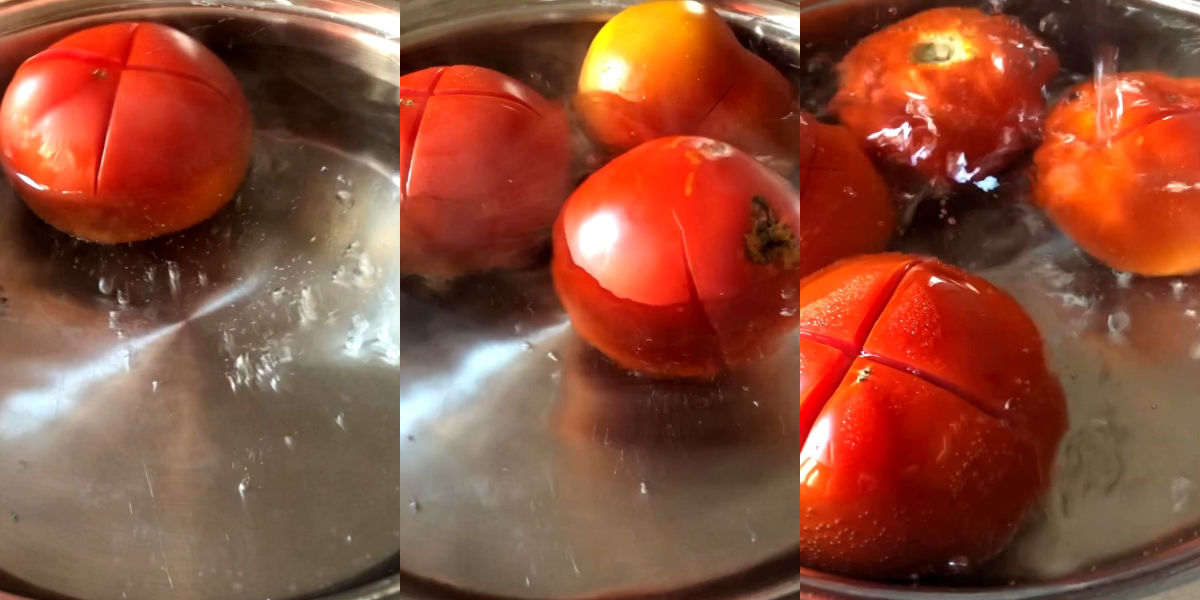 3. At this point, boil a pot of water and when it has reached the boiling point, dip the tomatoes in and wait a scant minute .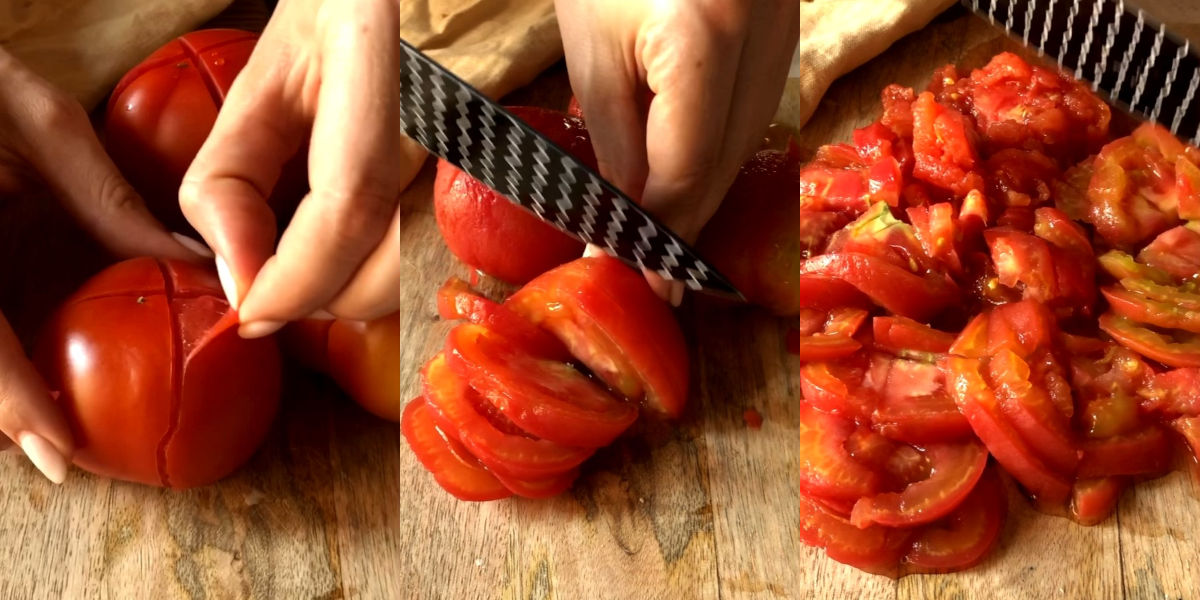 4. Once done, drain and peel them, then take the pulp and cut it coarsely, until you have obtained a rather fine mince. For the pappa al pomodoro, the original recipe calls for the use of fresh and well-ripened tomatoes, but if you don't have any, you can use peeled tomatoes.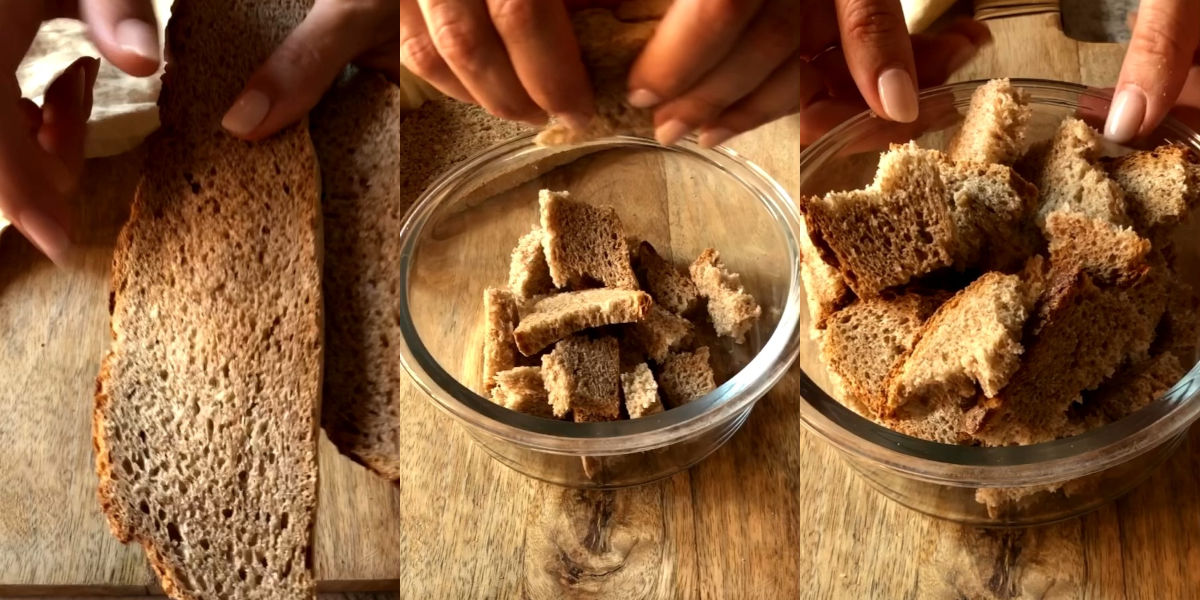 5. Now prepare the stale bread (the traditional recipe calls for the use of Tuscan bread without salt): cut it into small slices or, more conveniently, tear it into small chunks.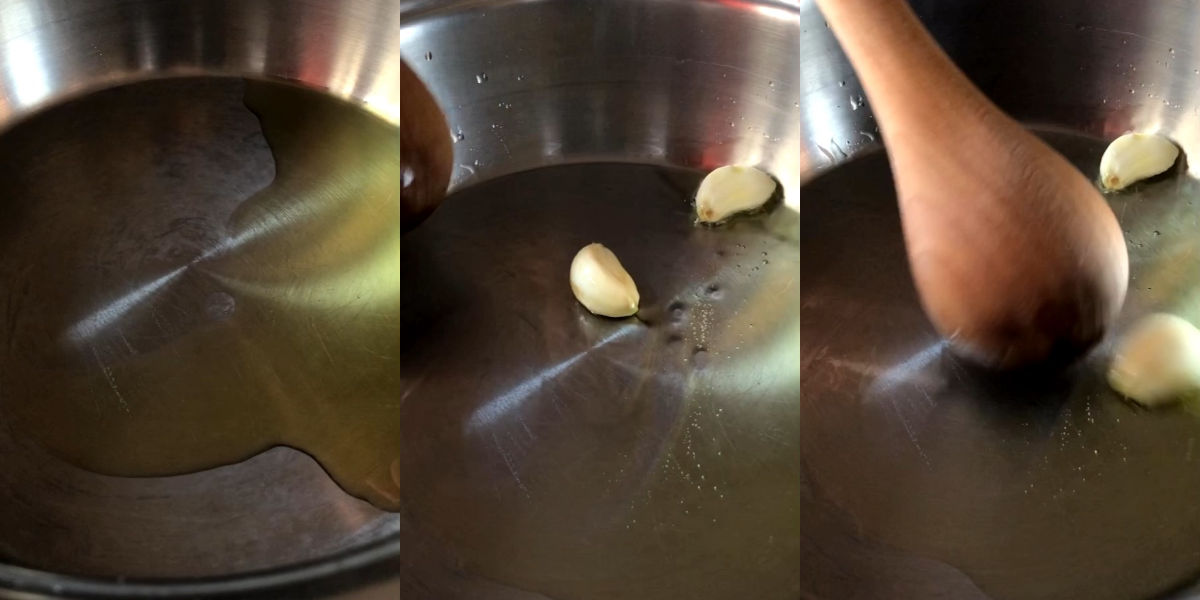 6. Now, pour some extra virgin olive oil into a saucepan and brown two cloves of poached garlic.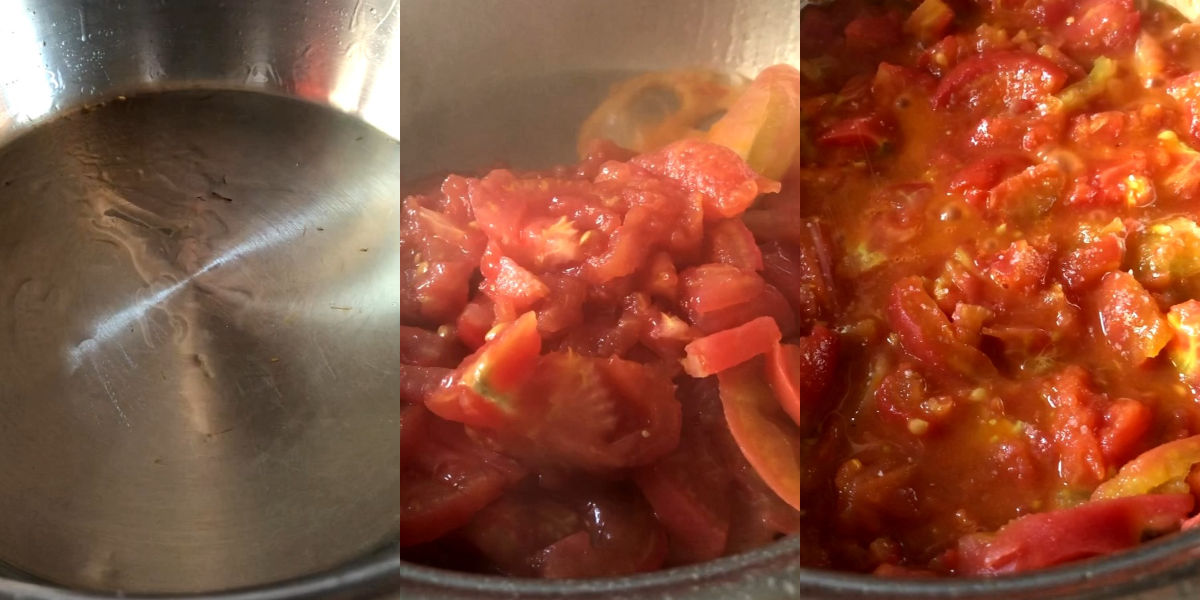 7. Remove the garlic, then add the tomatoes and cook, adding salt and pepper, for a few minutes.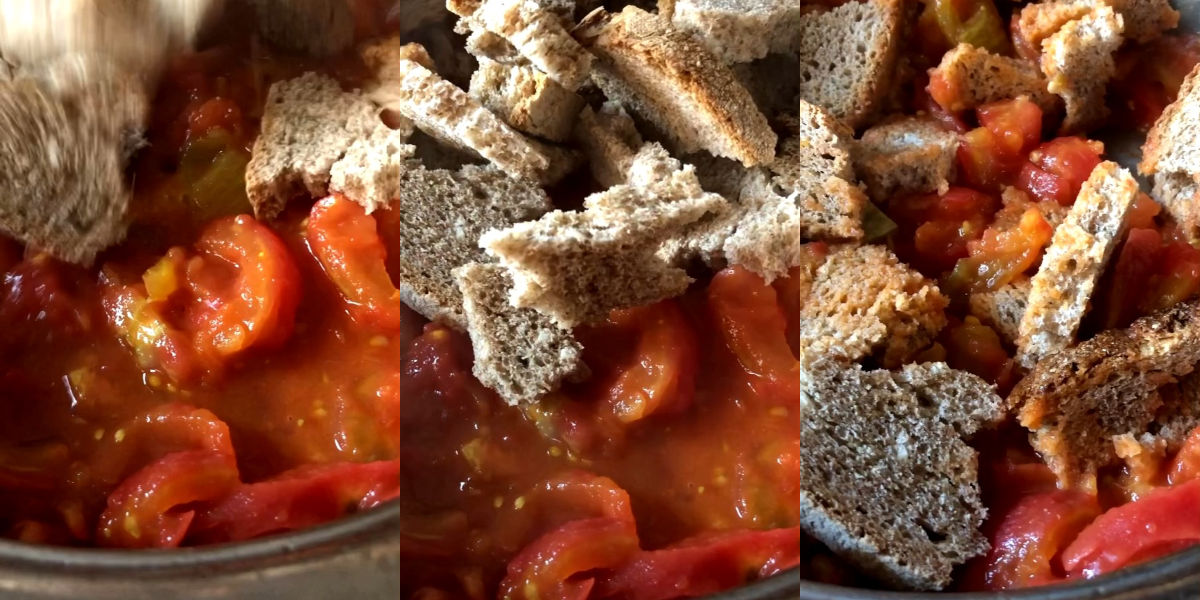 8. When at least 10 minutes have passed, insert the bread and continue cooking. If you want, you can also put one or two basil leaves right now to flavor your tomato soup.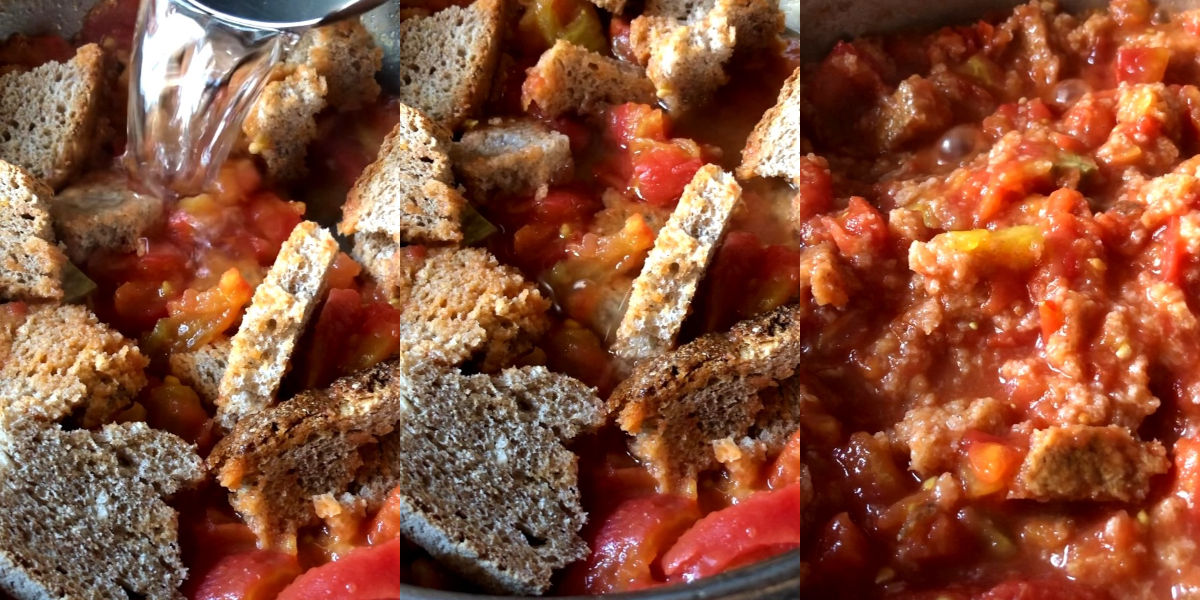 9. Cook the porridge until the ingredients are soft enough to start to melt. At this point dilute with vegetable broth , let it all flavor for a few minutes. Once you get here, you should have obtained a rather thick bread and tomato soup. Cover with a lid and let it rest: there are those who even arrive at an hour.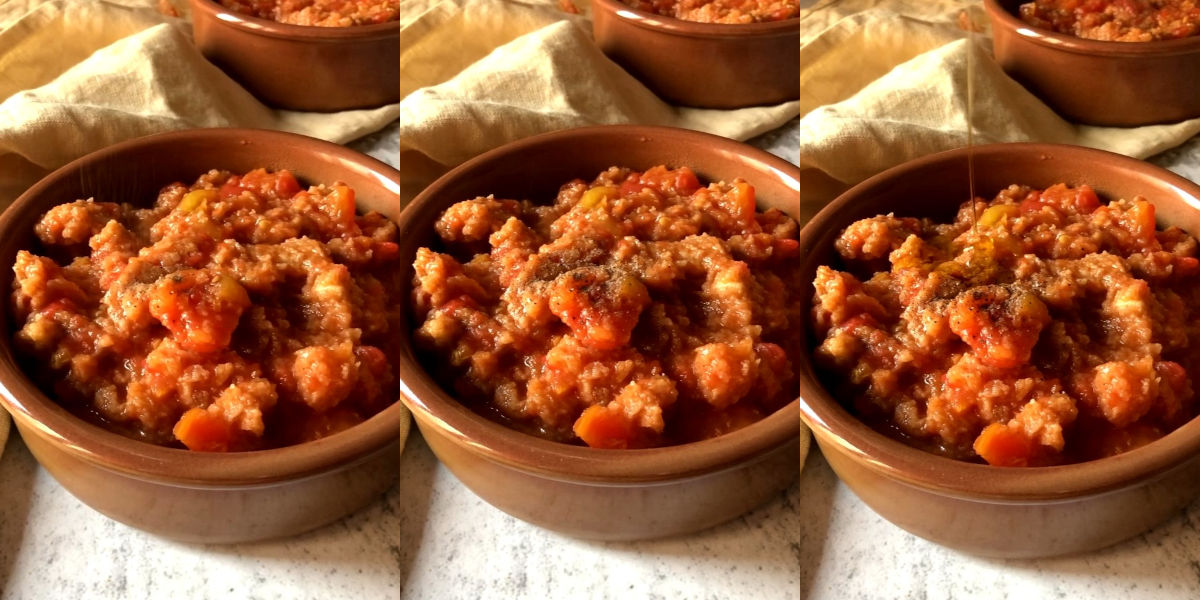 10. Put a drizzle of raw oil and a sprinkling of pepper. You can also accompany the soup with slices of toasted bread. Enjoy your meal!
And if you liked it, try all our recipes with tomatoes too!
Preparation of pappa al pomodoro with the Thermomix
Put the oil in the mixing bowl with the garlic and the onion and cook at speed. 1 for about 5 minutes at 100°C.
At this point, add the tomatoes or the ready-made sauce, the basil, the salt and the pepper, and continue cooking at 100°C and at vel. 1 for another 10 minutes. For a lighter yield, core the garlic before cooking.
Chop the stale bread and place it in the mixing bowl, then add a few ladles of broth and cook for 10 minutes, always at the same temperature and speed.
When the soup is thick, turn it off and season with raw oil and basil.
Do you have bread that you no longer know how to use in the kitchen? Here are many recipes with stale bread !
Tips and variations
As with traditional recipes, over time this too has undergone small changes, for example depending on the geographical area. There are those who – it happens for example in the Arezzo area – use the onion instead of the garlic, those who to make it lighter don't add the hot broth but the water .
The bread used is the Tuscan one, without salt: if you don't have any available, prefer a type of bread with little crumb .
storage
Pappa al pomodoro is a traditional Italian recipe that both adults and children like. You will see that it will be very good when it is ready, however you can also keep it for up to 2 days in the fridge or place it in the freezer and use it as needed.
Pappa al pomodoro: the story
The Tuscan recipe is mentioned in Il Giornalino by Gian Burrasca : Vamba, pseudonym of Luigi Bertelli, did it in 1907. And this is the reason why Rita Pavone sang the famous W la pappa col pomodoro : the singer was in fact the protagonist of the television transposition of the book, dedicating the song to this Tuscan recipe.
Riproduzione riservata © - WT