Parsley pesto recipe: perfect for seasoning pasta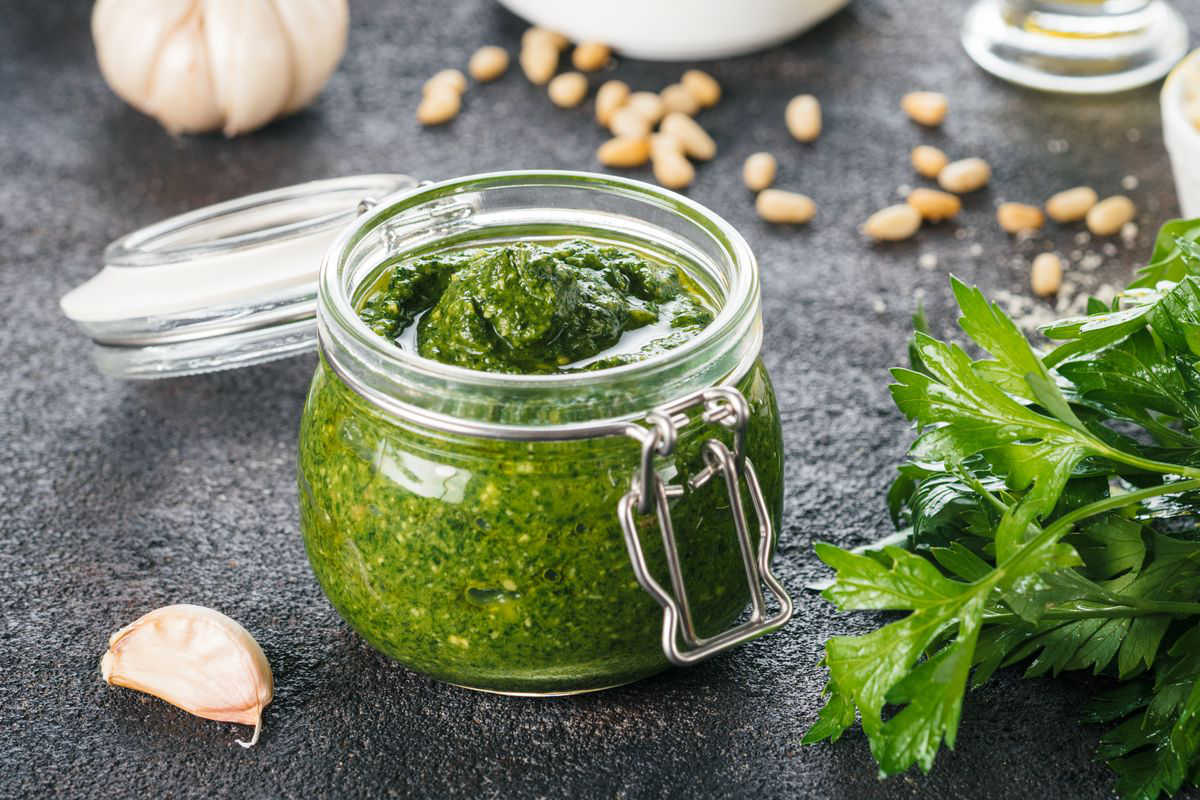 Excellent for seasoning pasta or for flavoring meat and fish: this is how parsley pesto is prepared!
Preparing homemade pesto is very simple and in addition to the classic basil pesto, it is also possible to prepare delicious sauces with other aromatic herbs such as parsley pesto. Unlike the classic Ligurian pesto with basil, pecorino and parmesan, in this case no cheese is used, but if you prefer a tastier sauce you can easily add parmesan, grated parmesan or pecorino. Same thing for garlic: if you don't like it you can easily omit it, while if you like it you can add as much as you prefer.
The sauce prepared following this recipe can be used immediately after preparation to season pasta, but it can also be frozen in practical single-portion containers so that it is ready when needed. Let's see how it's prepared now!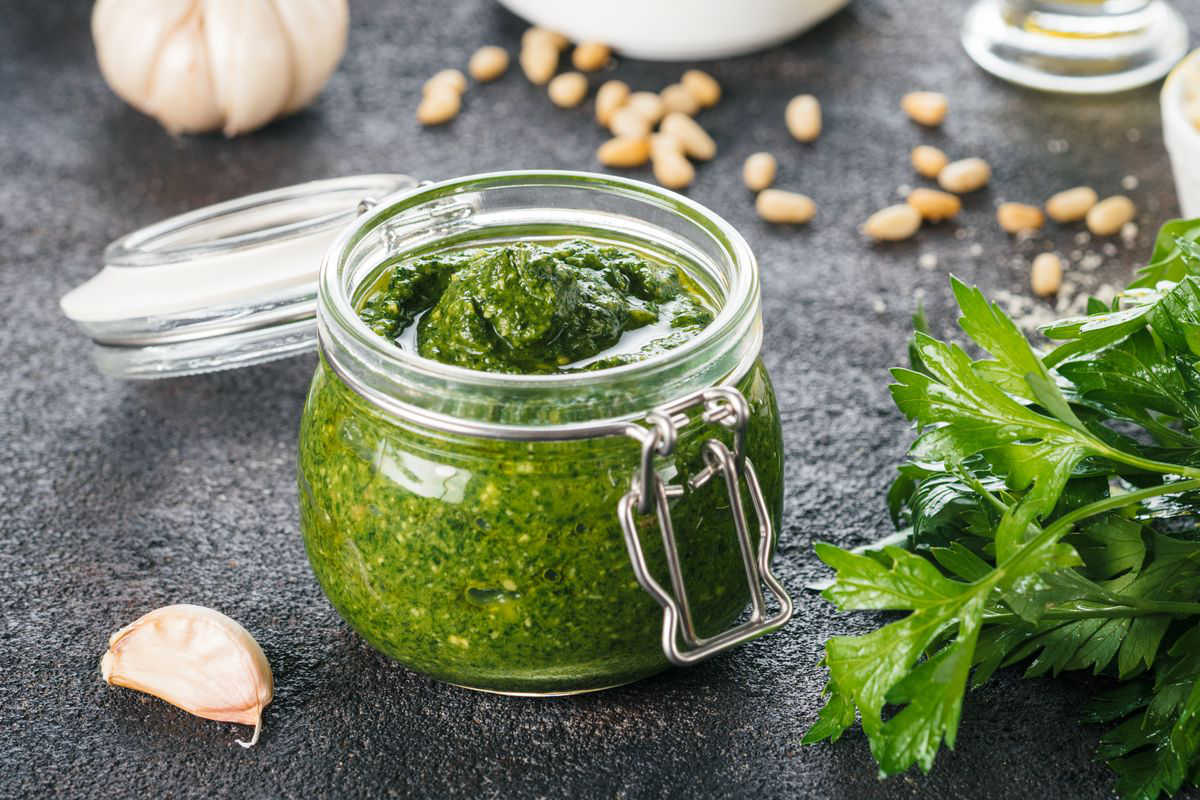 How to make parsley pesto
To prepare the parsley pesto, start by carefully washing the fresh parsley leaves and removing the stems .
After washing the parsley dry it and put it in the mixer with the salt and the extra virgin olive oil.
Start blending for a few seconds then add the garlic and pine nuts. Blend again for a few seconds then add a few tablespoons of lemon juice or water.
Continue blending until you get a creamy but not too runny sauce . Your pesto is ready to be used or stored in the fridge or freezer.
storage
Keep this quick sauce for up to 4 days in a glass jar with a cap. Alternatively, keep it in the freezer for 6 months.
If you liked this recipe, I suggest you also try the one to prepare a great classic of Italian cuisine,Genoese pesto .
Riproduzione riservata © - WT