Pasta alla fag, the simplicity of a Roman dish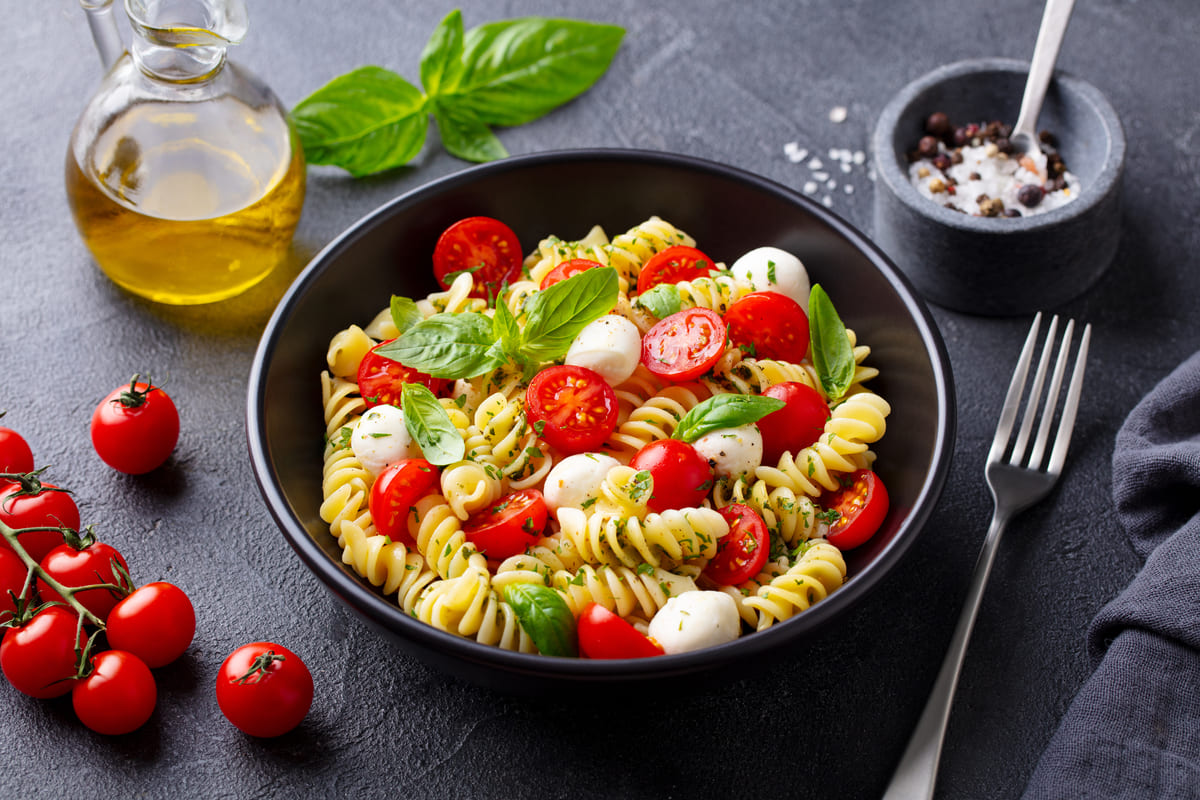 Pasta alla checca is a quick and easy first course typical of Roman cuisine. Here's how to prepare it.
Pasta alla fag is a typical recipe from Rome, usually enjoyed cold or at room temperature , the preparation of which is disarmingly simple. So if you don't know what to cook for dinner, but above all you don't want to spend too much time cooking, this first course of pasta is the recipe for you.
It will be sufficient to wash some tomatoes , cut them into cubes and use them to season the pasta format you prefer by simply adding mozzarella, fresh basil and pepper . To give a touch of extra flavour, the secret ingredient is Roman caciotta . In a certain sense, therefore, pasta alla fag looks like caprese salad, revisited and enriched to become a tasty but light single dish .
The origin of the name remains mysterious even if the most accredited hypothesis has it that the inventor of the dish was a certain Sora Checca, who proposed it in her restaurant.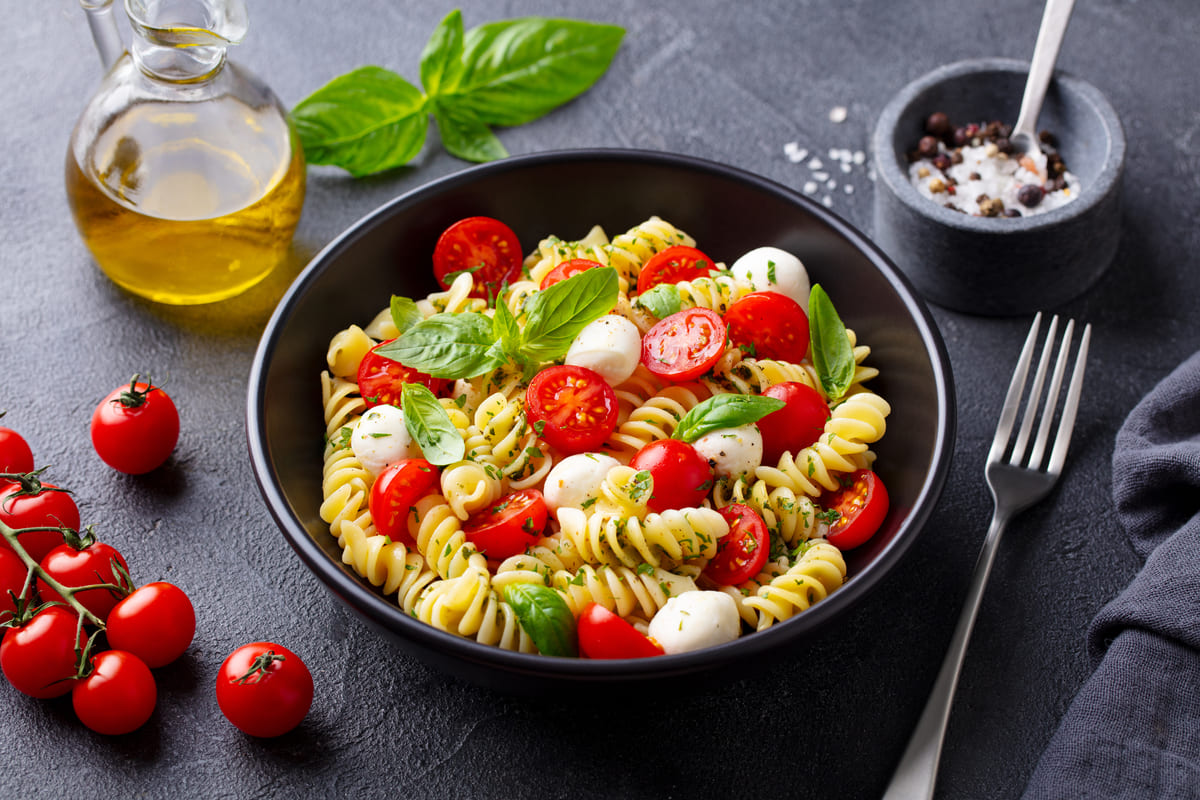 How to prepare the recipe for pasta alla fag
Start by cooking the pasta in plenty of salted water for the time indicated on the package.
In the meantime, wash the tomatoes and cut them into small cubes.
Season them with a pinch of salt and put them in a colander to make them lose some of the vegetable water.
Cut the mozzarella and caciotta into cubes and transfer them to a large bowl together with the fresh basil and tomatoes .
When the pasta is ready, drain it and pour it directly into the bowl with the other ingredients.
Finish with a generous drizzle of extra virgin olive oil and fresh pepper .
As mentioned at the beginning, pasta alla checca can be served both warm and cold . If you really want to focus on tradition, prepare spaghetti alla quecca or let yourself be tempted by another typical dish of Roman cuisine: pasta alla carbonara .
storage
The checca pasta can also be kept for a day in the fridge . The reason? It is a pasta to be enjoyed cold, in fact it can also be seasoned the next day or at the moment with fresh ingredients. We do not recommend freezing.
Riproduzione riservata © - WT