Pasta alla Norma light: here is the light but delicious recipe!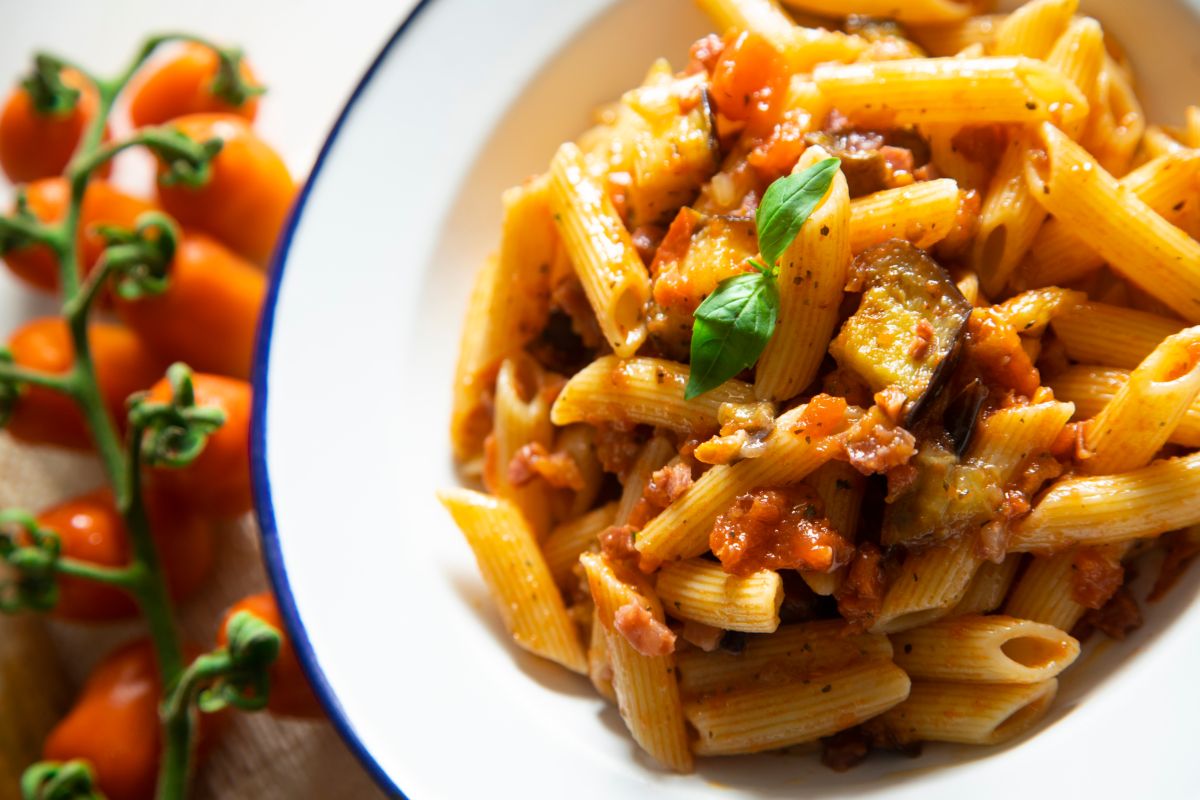 Even those on a diet can indulge in our light Norma pasta: here is the light recipe, without frying!
Norma light pasta differs from the classic Sicilian preparation for two reasons: first of all, the aubergines must be cooked in the oven instead of fried and then the sauce will not have sautéed garlic or onion. We are therefore going to prepare this first course in a different way, tasty but lighter . This dish will prove to be ideal both for those on a diet (and therefore try to cut calories a bit) and for those who find it difficult to digest onions.
If you're ready to get started, let's see together how to make this pasta with light aubergines, a quick first course (we'll make it in less than an hour ) and very tasty!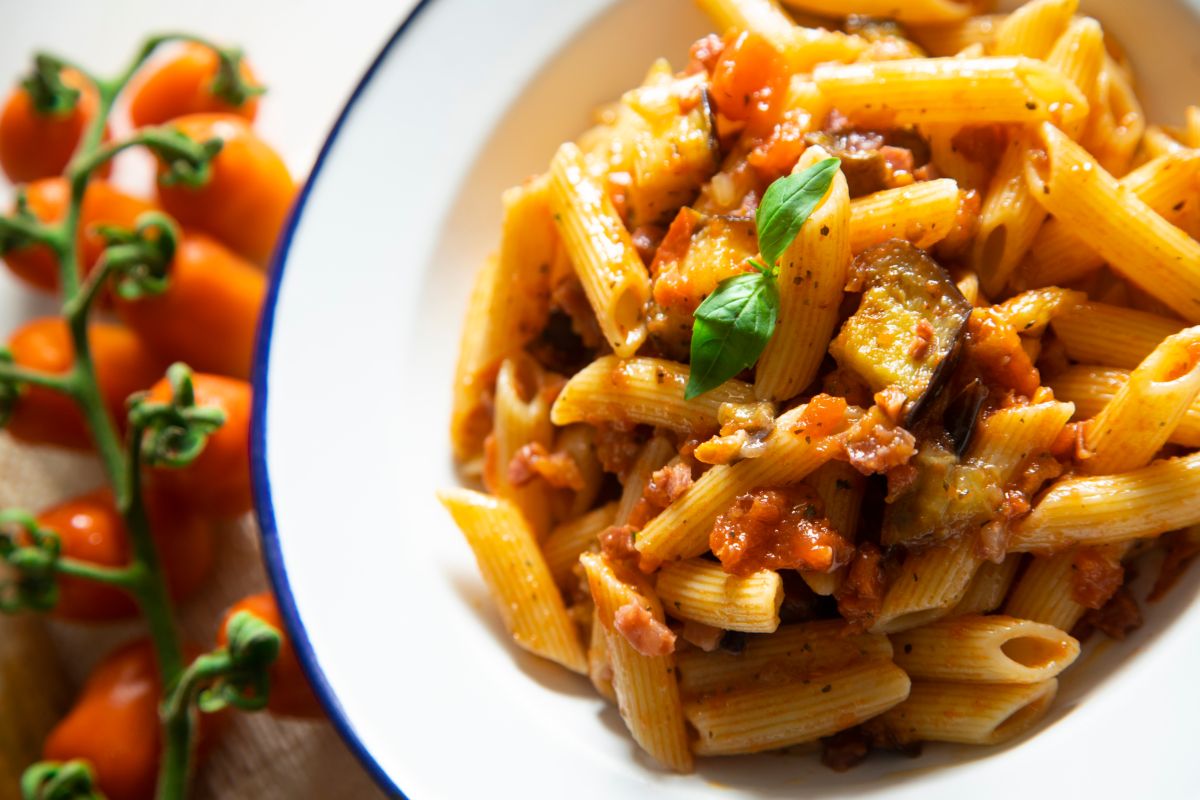 Preparation of Norma light pasta
First you have to cut the aubergines. Try to slice them thinly , and then arrange them on a baking tray covered with parchment paper. To make them cook faster, we recommend cutting them into cubes.
Lightly grease with extra virgin olive oil, and bake at 180°C for about 15 minutes, moving them a little during cooking.
Blanch the cherry tomatoes for half a minute in water, so that the skin is easier to remove.
After removing the skin from the tomatoes, cut them into cubes and pour them into a saucepan with a little oil.
Add the garlic together with the tomatoes, then without frying it, salt the sauce and let it cook.
When cooked, remove the garlic, add chopped basil and a little raw oil, then add the freshly cooked aubergines.
Boil the pasta, stir in the sauce and, instead of the classic salted ricotta, opt for a few flakes of Parmesan.
Serve your pasta with eggplant piping hot.
If now you are curious to try the classic recipe too ? Here's our pasta alla Norma !
For other ideas on light dishes, quick and easy to prepare, we invite you to discover our recipes for a light dinner .
storage
We advise you to keep the pasta in the fridge for a couple of days in a tightly closed container.
Riproduzione riservata © - WT