Pasta, pesto and pancetta: let's prepare a tasty first course for lunch!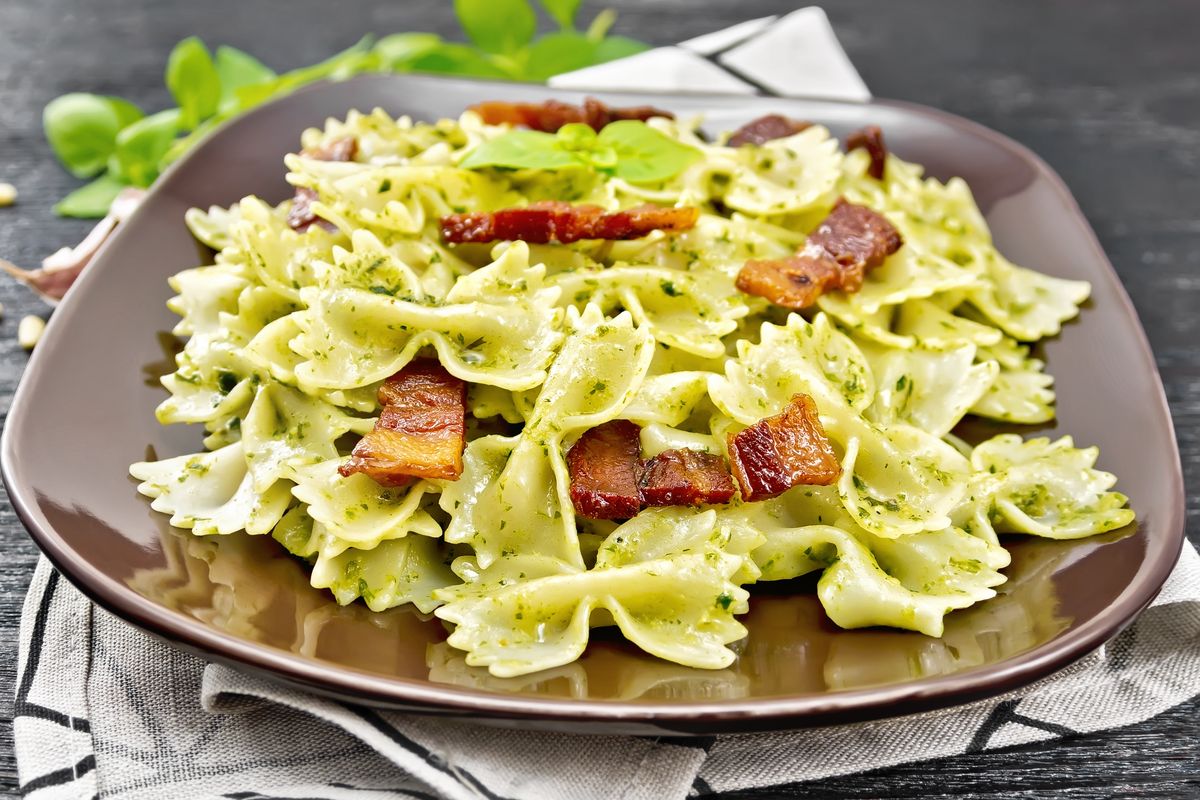 The pesto and pancetta pasta recipe is so good that you will fall in love with it from the very first taste. Here are the ingredients and procedure.
Pesto and pancetta pasta is perfect for those looking for a recipe for first courses to prepare in no time . In this case the sauce is really simple and fast , you can cook everything at the same time and above all you can use the pasta format you prefer.
We have chosen farfalle, a short pasta format , but nothing prevents you from using linguine, spaghetti or whatever you prefer. Let's see immediately all the steps to prepare the fast recipe!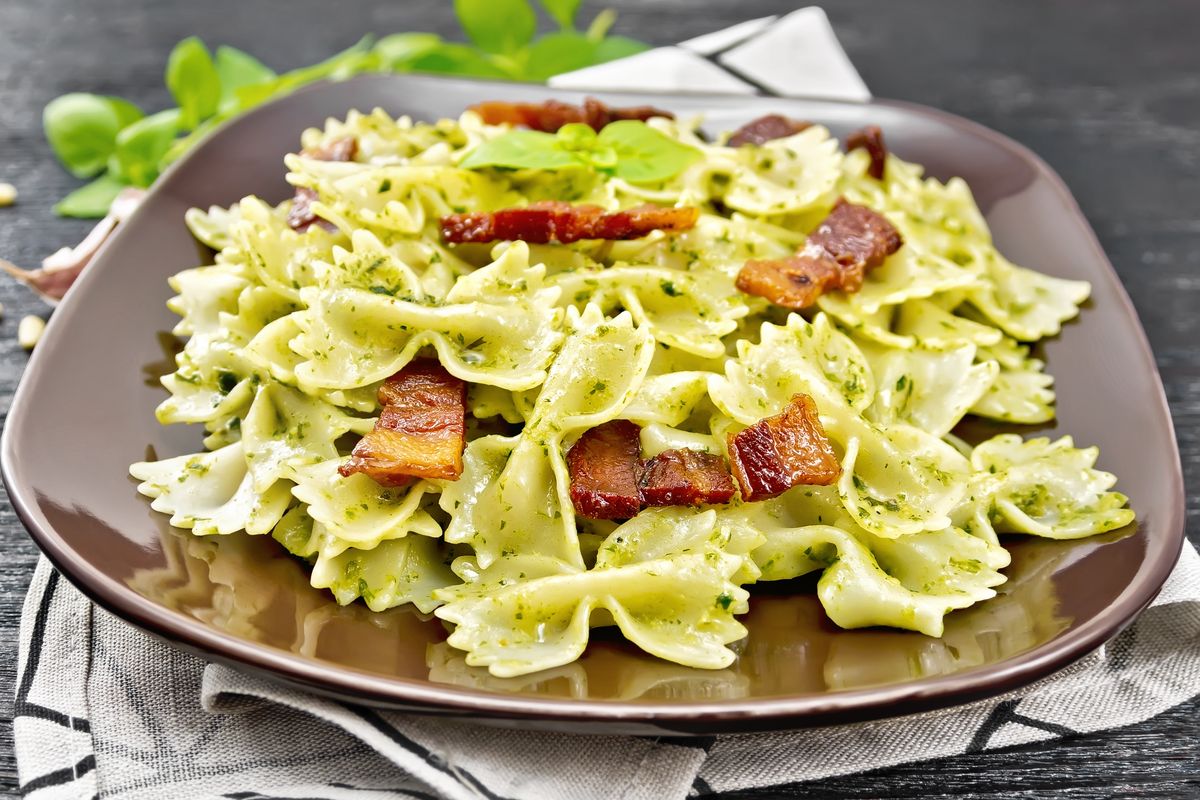 Preparation of the pesto and pancetta pasta
First, put a pot of water on the stove. Put the diced bacon in a non-stick pan, without adding oil or other fats as the bacon will brown a little at a time thanks to its fat.
Brown the pancetta over medium heat for 3-4 minutes , when the cubes are golden brown, turn off the heat and set aside.
Dip the pasta into boiling salted water and cook for the cooking time indicated on the package. After the cooking time has elapsed, drain the pasta, taking care to keep some water.
Transfer the pasta to the pan with the pancetta, add the pesto , a drizzle of oil and, if necessary, a few spoonfuls of pasta cooking. Sauté the pasta in a pan with a sauce for 1-2 minutes and serve immediately.
The variant: cream, pesto and pancetta pasta
A variant to prepare a delicious creamy pasta is the one that involves the addition of cream.
320 g of pasta
100 ml of unsweetened liquid cream
2 tablespoons of Genoese pesto
150 of bacon
Salt to taste
pepper as needed
oil to taste
Put a pot of water on the fire to cook the pasta, wait for it to boil , add salt to the water and cook the pasta.
Meanwhile, brown the pancetta in a pan without adding oil or other seasonings. Add the cream and let it cook for 2-3 minutes .
Drain the pasta, transfer it to the pan with the pancetta, add the pesto and a drizzle of oil. Turn on the heat, stir the pasta with the sauce for 1-2 minutes over medium heat.
storage
The pasta thus prepared can be stored in the refrigerator for 1-2 days in an airtight container or covered with cling film. We recommend that you warm it up for a few minutes before serving it again.
How about trying the traditional pasta with pesto as well?
Riproduzione riservata © - WT