Pasta recipe with pumpkin cream: simply to try and try again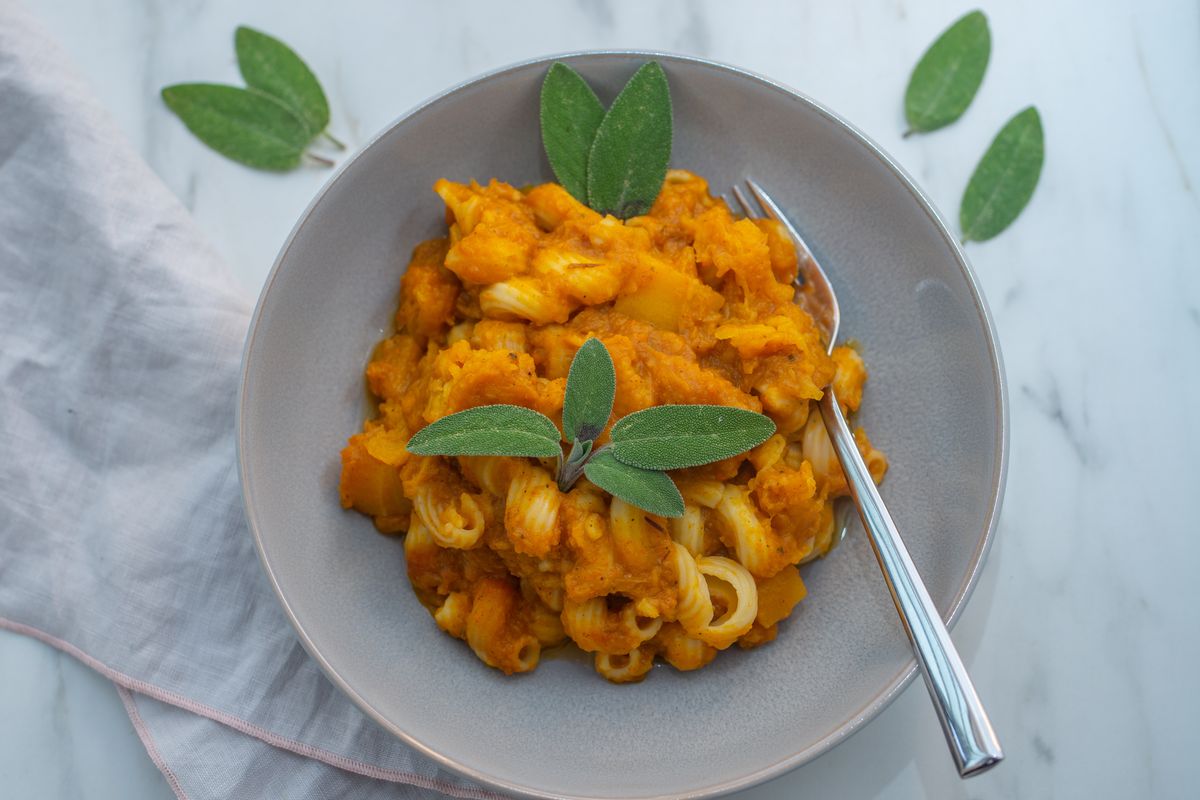 Pasta with pumpkin cream is an autumn recipe, easy to make and tasty. The whole family will undoubtedly enjoy it!
Preparing pasta with pumpkin cream is child's play. The real secret in this case lies in the preparation of the pumpkin cream to season the pasta. Below we propose the standard recipe, but you should know that there are different combinations of pasta toppings with pumpkin cream.
Some idea? If you want, you can add diced bacon, speck or sausage to the pumpkin cream, which you can brown in a pan with the onion. Alternatively you can enrich the cream with cheese such as fontina or scamorza to add into cubes while skipping the cooked pasta with the sauce or simply flavor it with spices such as ginger or turmeric. Have fun preparing this dish each time in a different way.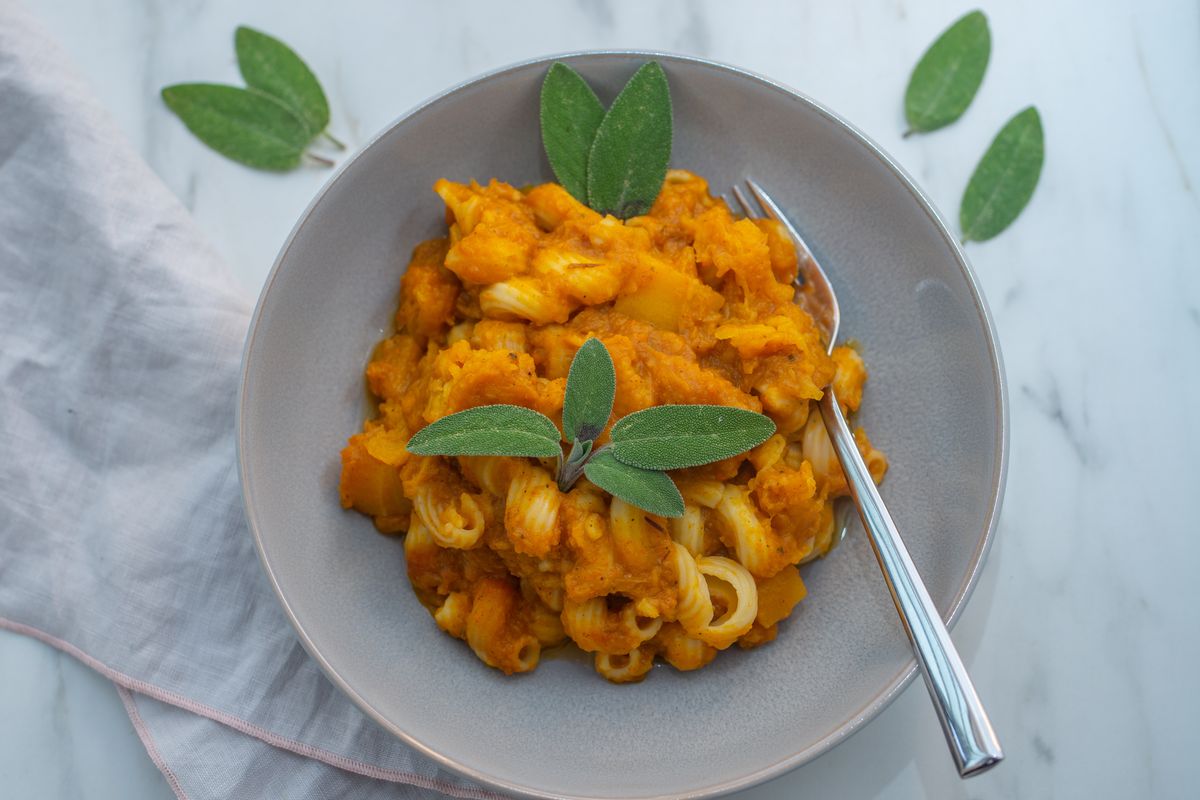 Preparation of the pasta with pumpkin cream
Take the pumpkin, remove seeds, filaments and peel in order to obtain the required quantity . Cut the pumpkin pulp into chunks and cook it in lightly boiling water for about 20 minutes.
Drain the pumpkin, blend it with an immersion blender and set aside. Meanwhile, cook the pasta in plenty of boiling salted water. Peel the onion, wash and chop finely.
Sauté the onion in a pan with a couple of tablespoons of olive oil and the sage leaves. Also add the pureed pumpkin pulp and continue cooking for 5 minutes.
Drain the pasta al dente, taking care to keep a little of the cooking water. Stir the pasta in a pan with the pumpkin cream, complete with the grated Parmigiano Reggiano, black pepper and serve.
Decorate each plate with a few leaves of fresh sage.
storage
The pasta thus prepared can be stored in the refrigerator for 1-2 days . Before consuming it again, we advise you to heat it in a pan with a few minutes.
Ever heard of the pumpkin carter ? Don't miss the recipe!
Riproduzione riservata © - WT