Pasta salad with tuna: long live the summer!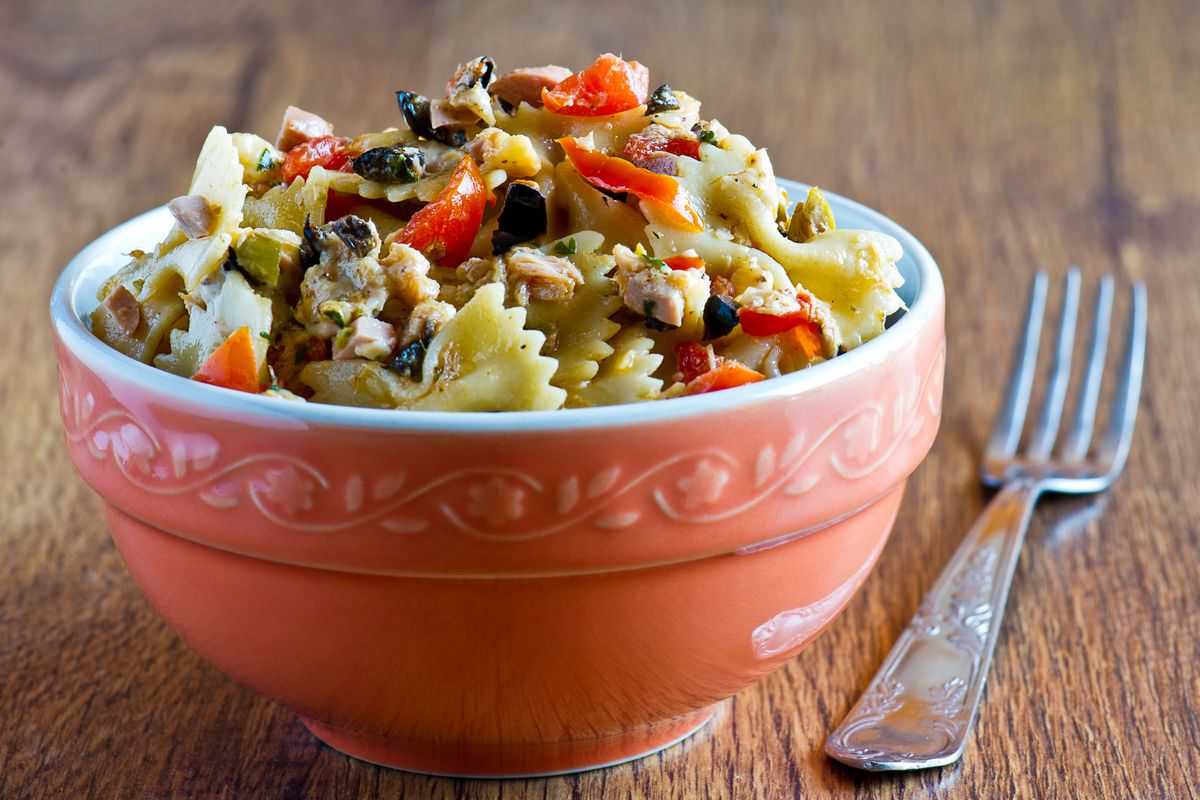 4 ingredients are enough to prepare cold pasta with tuna, cherry tomatoes and olives flavored with oregano. Here are all the steps in this quick recipe.
Pasta with tuna is the salvation of off-site students, singles and women on the run looking for something to bring to the table. But what would you say to also try the cold pasta with tuna? It goes without saying that the almost zero level of difficulty is the same: the pasta is cooked and once it is cold, the various condiments are added.
In addition to the tuna, we recommend adding cherry tomatoes and olives and seasoning everything with a little dried oregano . So simple flavors and ingredients that do not require great processing will make this dish one of your favorites of the summer . Let's see together how to prepare it by optimizing the times as much as possible.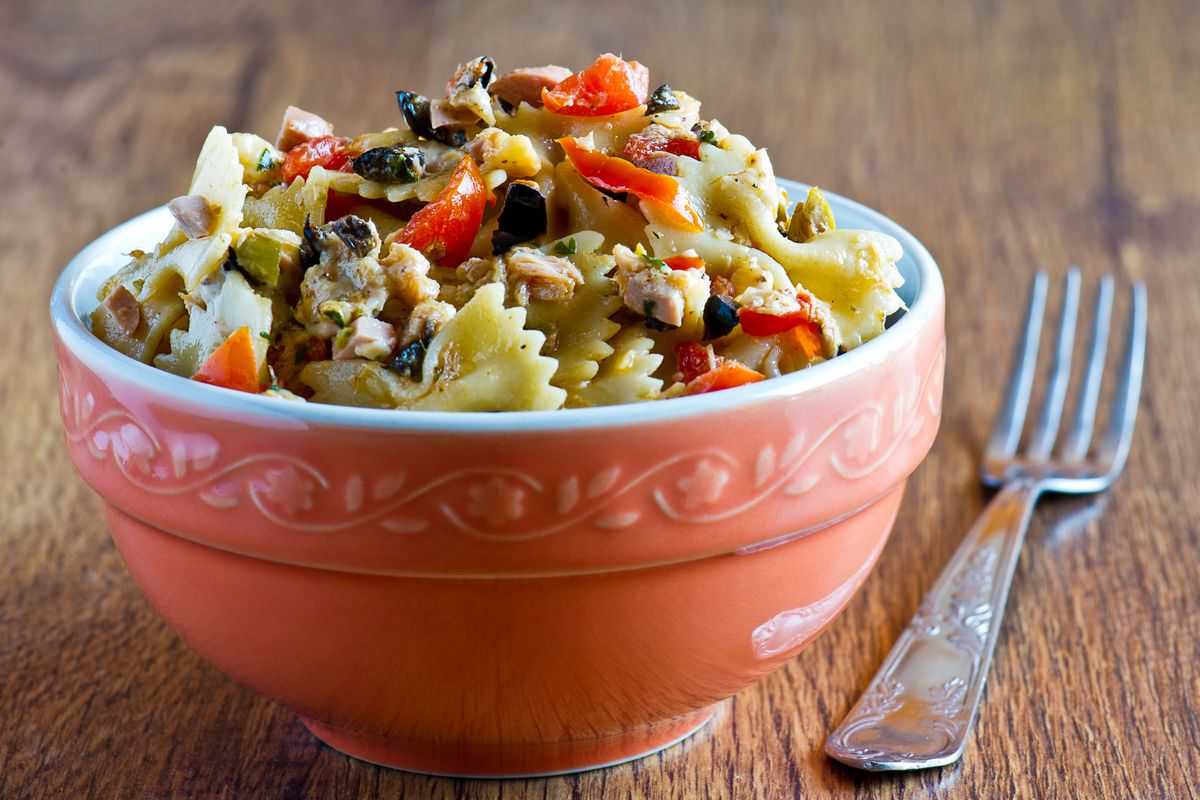 How to prepare the cold pasta recipe with tuna
First, cook the pasta in abundant salted water for the time indicated on the package. We advise you to choose a short format such as farfalle, penne or fusilli which are well suited to be collected with the sauce.
While the pasta is cooking, wash the tomatoes and cut them in half, putting them together in a bowl.
Also add the tuna, keeping part of its oil that will make the pasta even more tasty and then add the olives, green, black or Taggiasca according to your tastes.
Drain the pasta and pass it under running water to stop cooking and cool it quickly.
Add it to the sauce and flavor with dried oregano, mixing well. The cold tuna pasta is ready to be eaten but a couple of hours in the refrigerator will make it even better.
Another pasta salad featuring tuna is the equally simple tuna and pesto pasta . We love it and you?
storage
Pasta salad can be kept for 2-3 days in the refrigerator well covered with plastic wrap or closed in an airtight container. However, we recommend that you bring it back to room temperature for half an hour before serving.
Riproduzione riservata © - WT