Pasta with cherry tomatoes: how to make a great classic incredible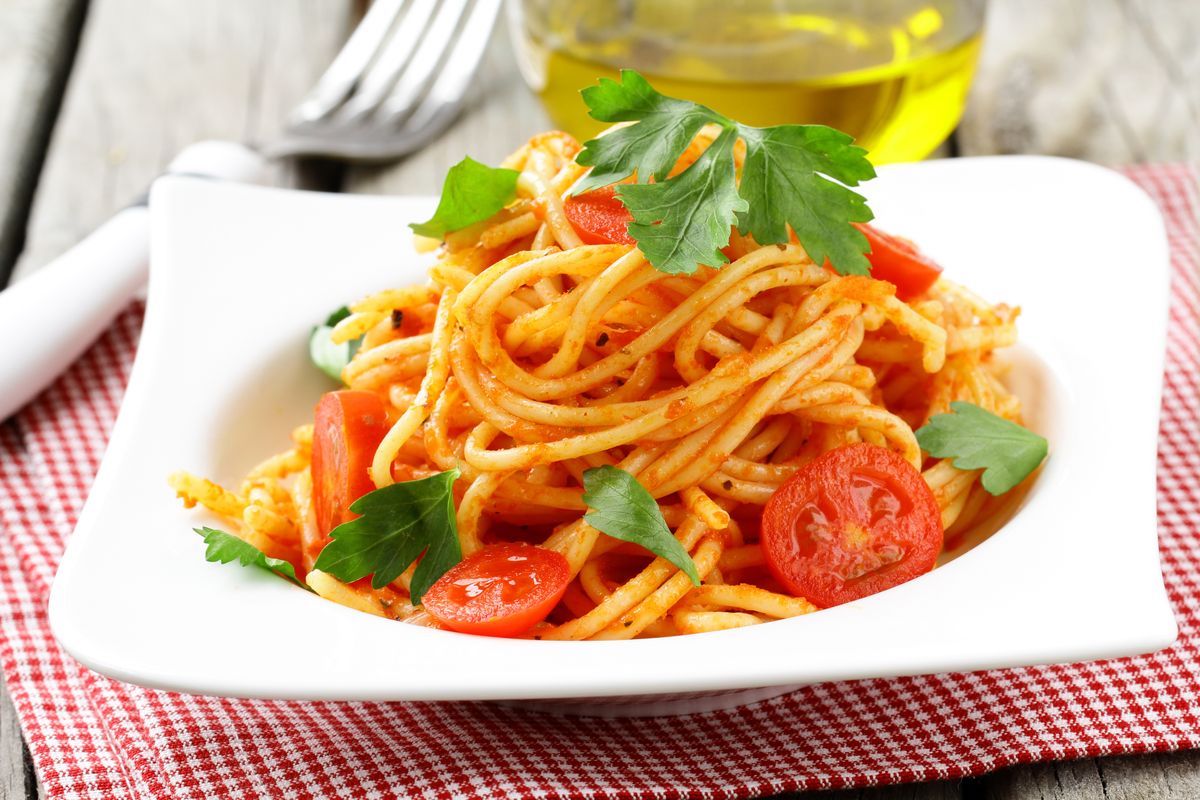 Among the easy first courses, pasta with cherry tomatoes is one of the most cooked and appreciated. Let's find out together how to best prepare this classic recipe!
Everyone has prepared pasta with fresh cherry tomatoes at least once, convinced that it was a simple and almost banal recipe. However, even if chef Carlo Cracco includes it as a first course in his cookbook, it may not be the case.
In fact, simple dishes are the ones that require the most attention and pasta with fresh tomato is one of those. In fact, to prepare an excellent sauce with cherry tomatoes you need to choose the right variety and season them properly with garlic and fresh basil. Simple and local flavors that will make the difference!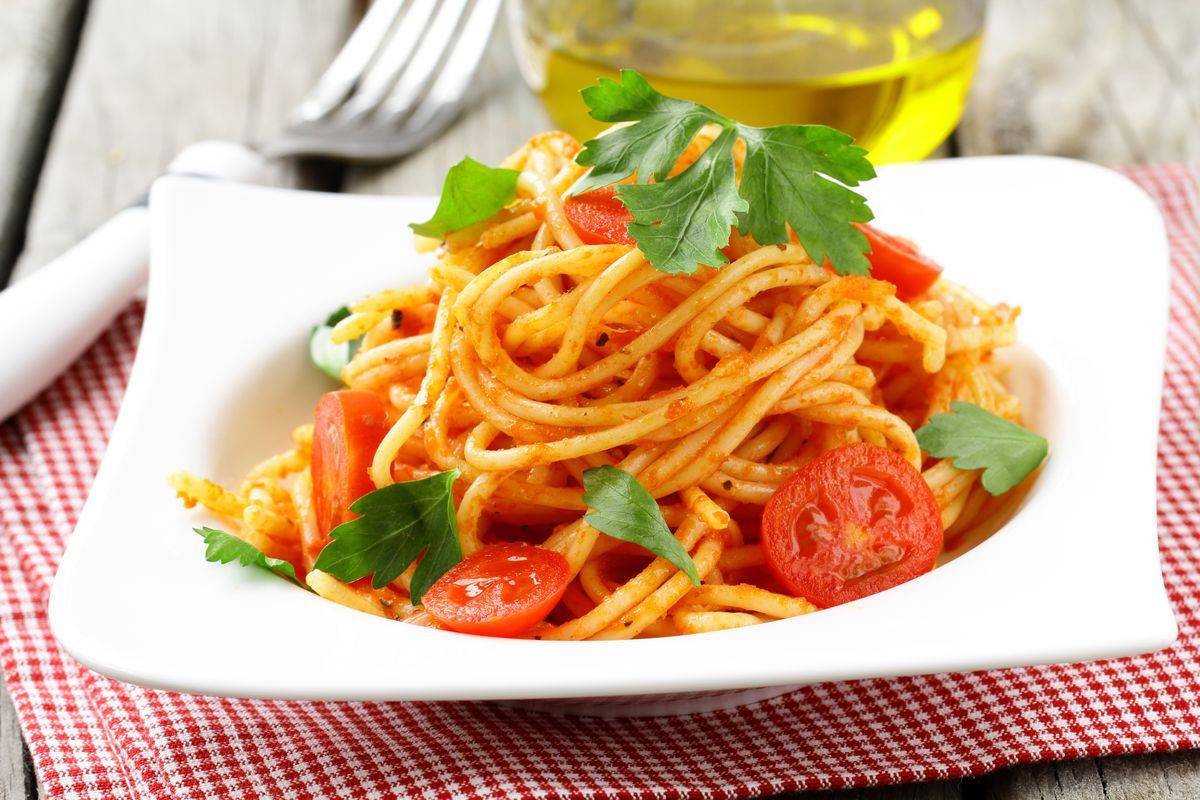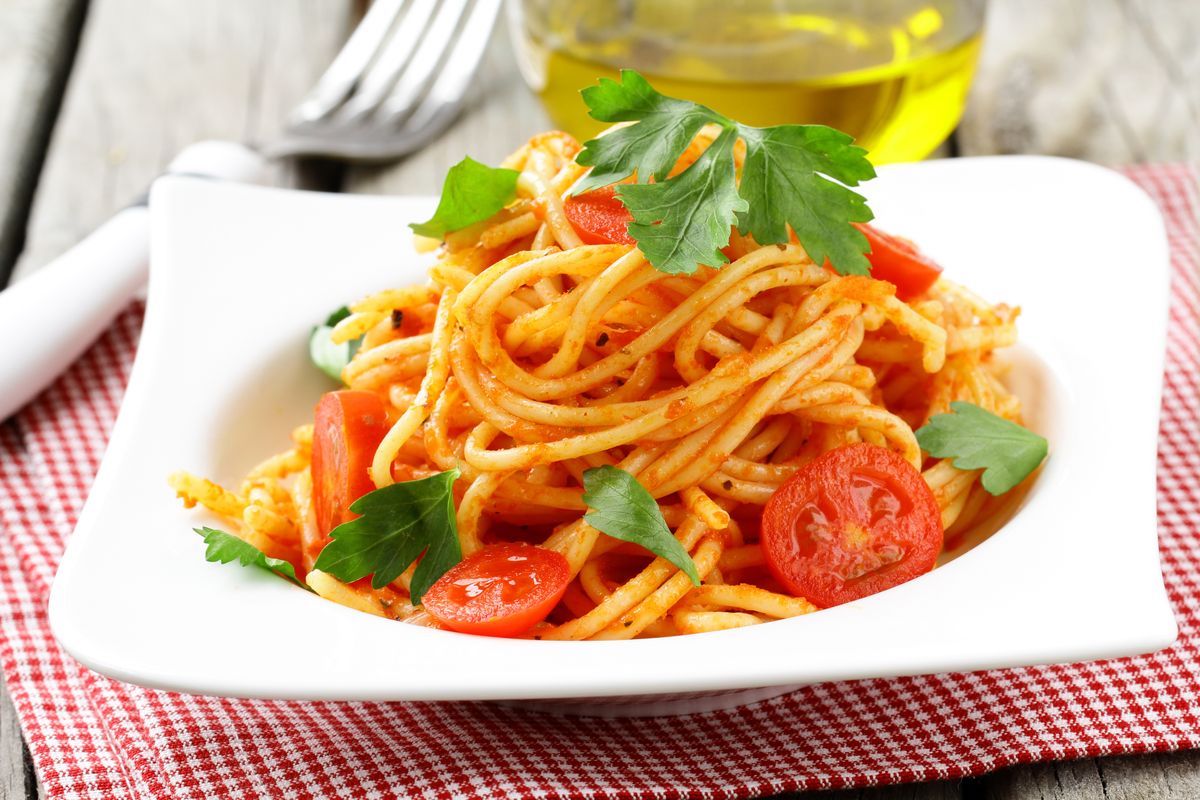 How to prepare pasta with cherry tomatoes and basil
First, cook the pasta in plenty of boiling salted water for the time indicated on the package.
In the meantime, wash the cherry tomatoes and cut them in half.
In a large frying pan, heat the oil with the garlic clove and, when the garlic is golden, add the chopped tomatoes in a pan over high heat. Now watch out for splashes, cover the pan with a lid to retain all the juices that will form a wonderful sauce.
Add a generous pinch of salt , the basil leaves and cook over medium heat for 10 minutes. The cherry tomatoes should be tender but not mushy.
When the pasta is cooked, drain it and toss it in a pan over high heat. Distributed on plates and completed with a fresh basil leaf. You can add a sprinkling of grated cheese if you like.
Fresh cherry tomatoes are usually sweet and tasty. However, if you feel an acidic aftertaste when tasting the sauce, add a pinch of sugar to the pan. It will balance the flavors without compromising the final result. Furthermore, for an extra touch of flavour, you can add a pinch of chilli, fresh or dried.
storage
We recommend consuming the pasta made following this recipe at the moment , you won't regret it!
Riproduzione riservata © - WT