Pasta with courgette flowers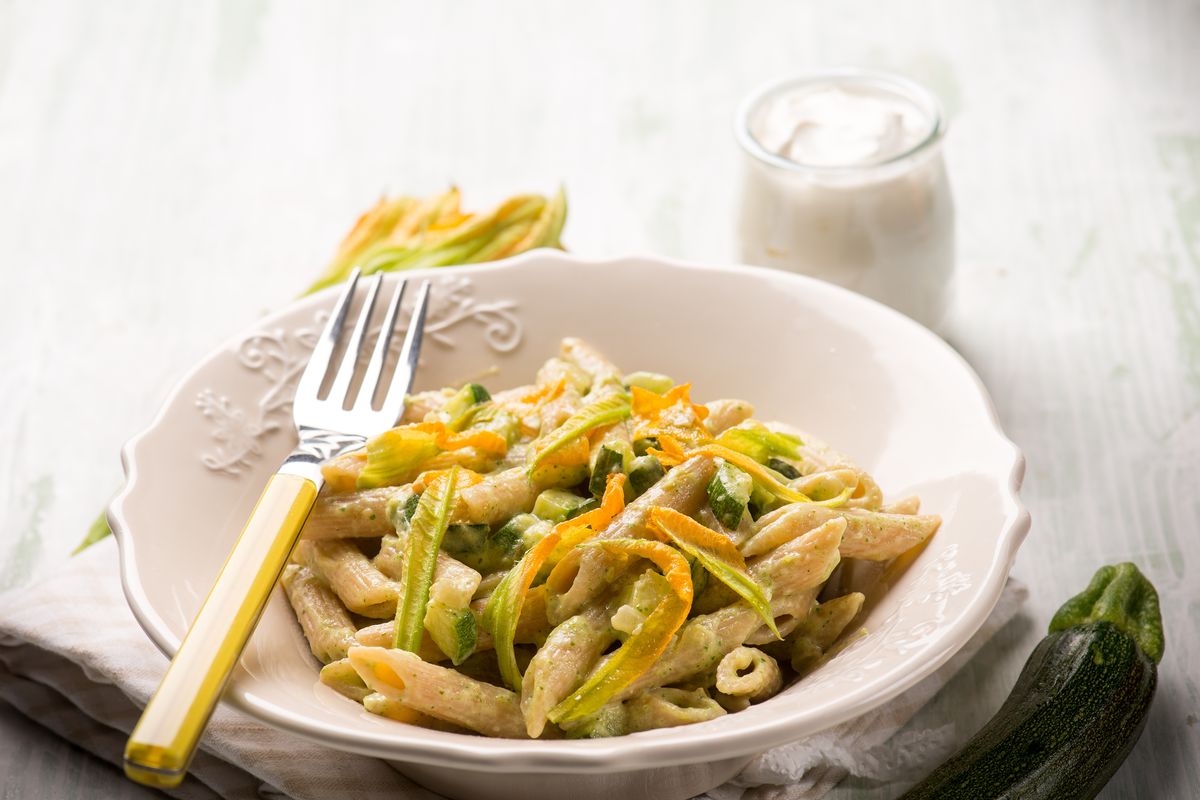 Simple and quick, pasta with courgette flowers is a truly delicious first course. Let's find out together how to prepare it!
It is often thought that to bring a different first course to the table from the usual pasta with tomato sauce, you need to spend hours in the kitchen. Nothing could be more wrong, and when you try this pasta with courgette flowers you will realize it!
Zucchini flower recipes are perfect this season when flowers start appearing on zucchini plants . The lucky ones will be able to use those from their own garden, all the others will have to rely on the fruit and vegetable department of the supermarket. Let's get to work right away!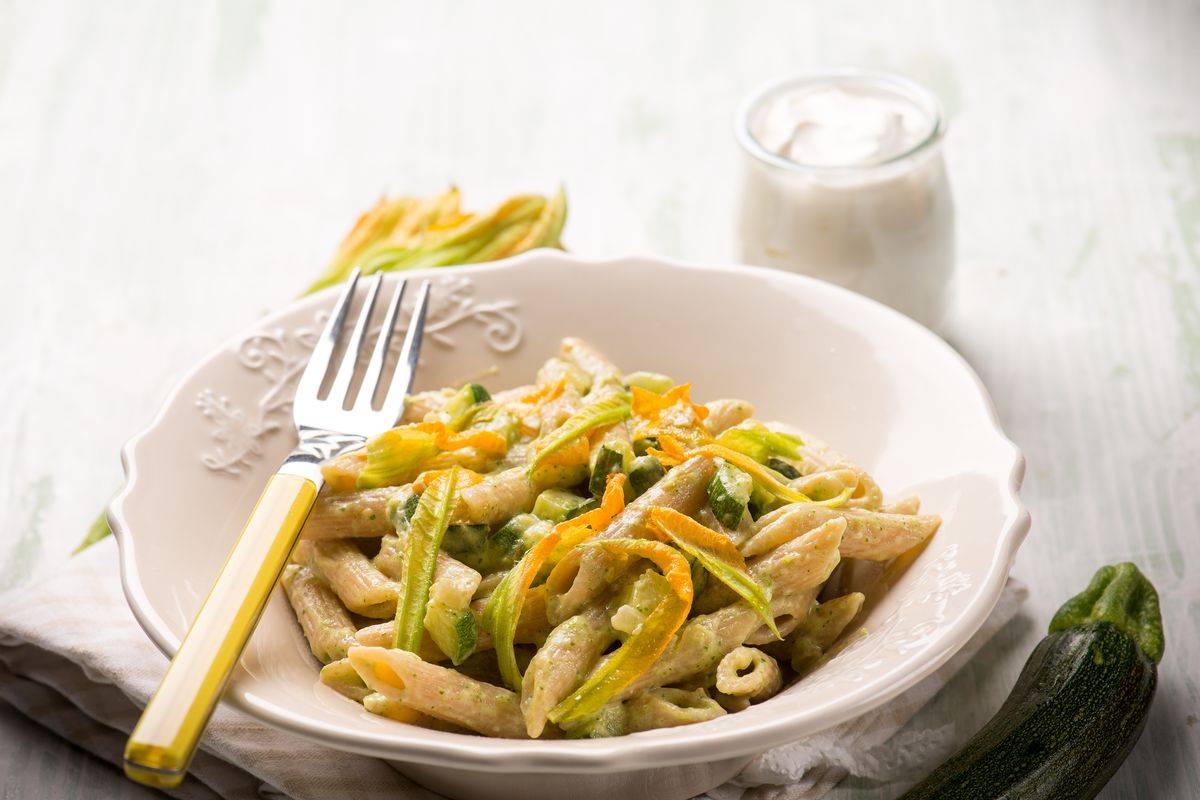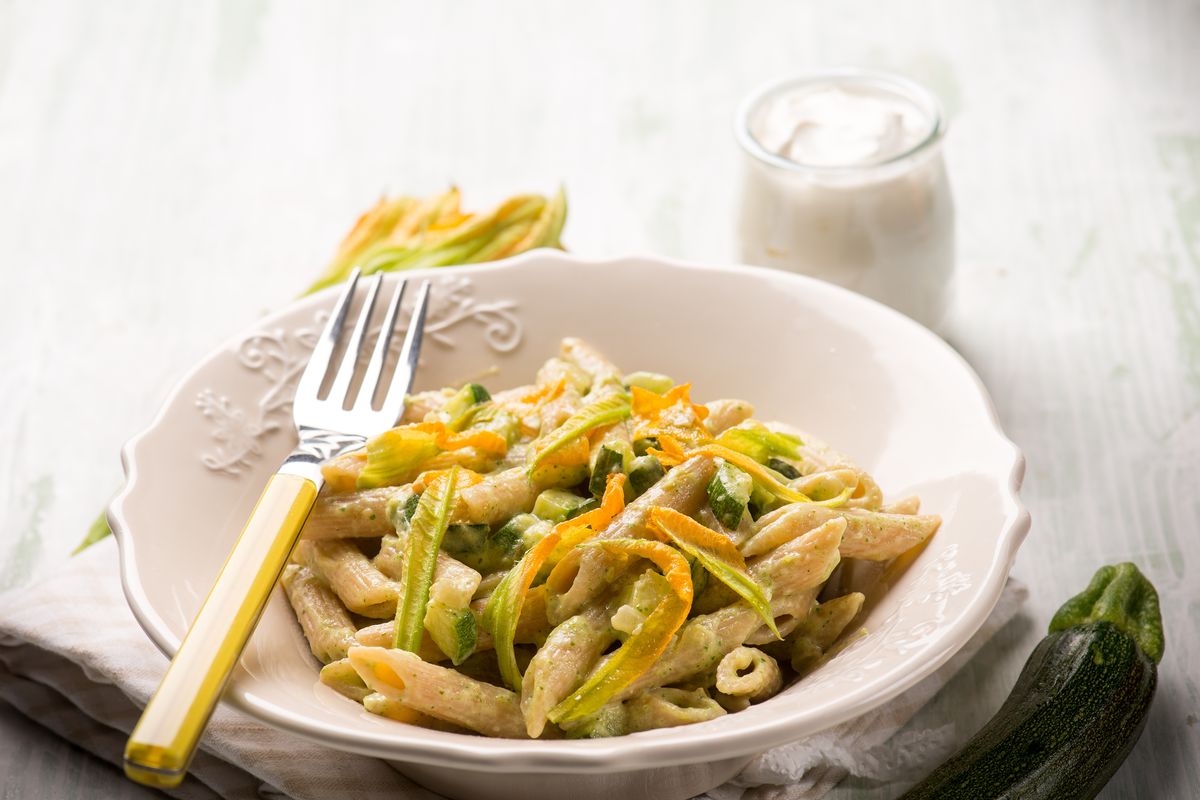 How to prepare pasta with courgette flowers
First, boil the pasta in plenty of lightly salted water.
Clean the courgette flowers by removing the inner stem which would give the dish a bitter taste, then cut them into julienne strips.
In a frying pan, heat a drizzle of oil, then add the bacon cut into cubes and brown.
Once ready, add a few tablespoons of cooking cream and the saffron powder.
Mix well and then add the chopped pumpkin outsides.
When the pasta is ready, drain it and toss it in the pan together with the sauce. Complete with a generous grind of fresh pepper and serve piping hot.
For a richer dish you can also add sliced ​​zucchini or give the sauce an extra creaminess by adding cooking cream. In the basic version, this dish is suitable for those who follow a vegan diet, while to prepare it gluten-free, all you have to do is use the special pasta.
storage
We recommend consuming pasta with courgette flowers at the moment , once served. We do not recommend freezing in the freezer.
Riproduzione riservata © - WT