Pasta with pumpkin and shrimp is light and tasty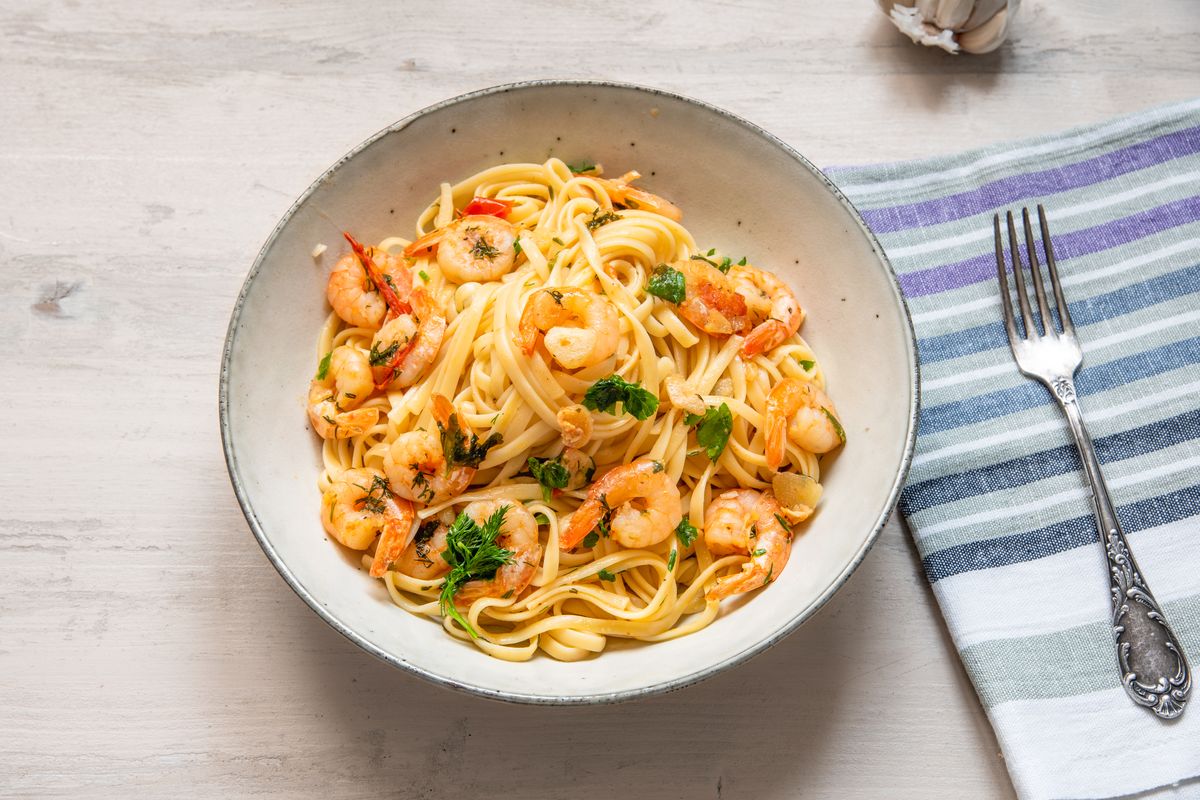 Pumpkin and shrimp pasta is a first course with simple flavors but always able to conquer everyone.
Preparing a good pasta dish with pumpkin and shrimps means being able to count on an autumnal and tasty first course. This recipe with pumpkin and fish manages to give the right mix of contrasts with simple ingredients that, when combined with each other, can make the difference.
All for an easy and quick recipe to prepare and which is more than suitable both for a family meal and for receiving friends and relatives by offering them something really special.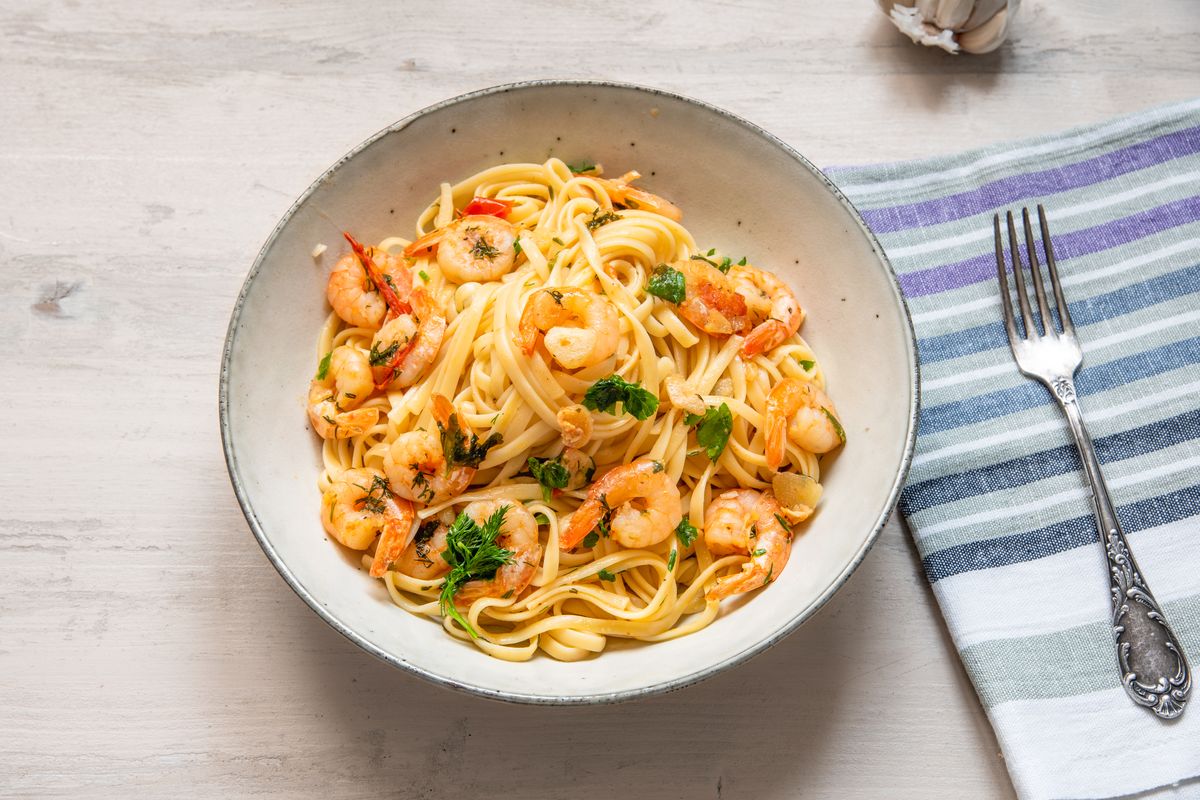 Preparation of the pumpkin and shrimp pasta recipe
Start by taking a pot full of salted water and putting it to boil.
When the water reaches a boil, pour the linguine and let it cook for the time indicated on the package.
While waiting, peel the onion and cut it into cubes and do the same with the pumpkin, obviously after having cleaned it from various seeds and filaments.
Now take a non-stick pan and grease it with a drizzle of oil .
When it gets hot, brown the onion and pumpkin for a few minutes over high heat.
Lower the heat and season with salt and pepper . Once this is done, add the vegetable broth a little at a time and cook everything by covering the pan with the lid and lowering the heat. If you don't have broth and you don't feel like preparing it, you can use water.
After the time has elapsed, transfer the vegetables to a container, blend them and put them back in the pan. If you have a hand blender you can avoid this step and blend them directly in the pan.
Add the shrimp and cook everything together for two minutes.
Now drain the pasta and pour this into the pan, stirring carefully so as to season it completely. Add the oil and give one last stir.
Once this is done, transfer the pasta to a plate and serve it still hot. Your pasta with pumpkin cream and shrimp is ready to be enjoyed.
storage
This dish should be eaten freshly made. However, it can be stored for 1 day if tightly closed in an airtight container and stored in the refrigerator. Before consuming it, it is advisable to sauté everything in a pan.
If you liked this recipe, you might also like the one of Trapanese pasta !
Riproduzione riservata © - WT