Pasta with tenerumi alla Palermo: discovering a typical product of the island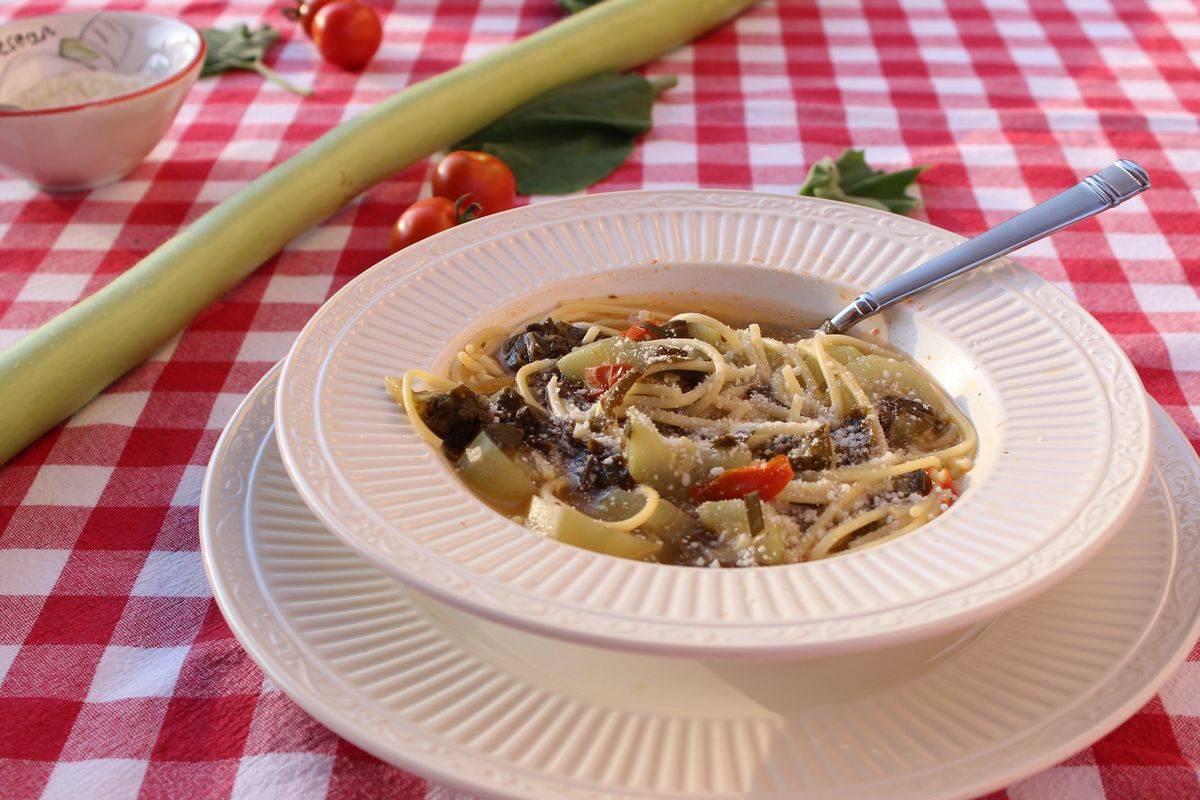 The tenerumi are the leaves of the snake courgette as well as the protagonists of the famous Sicilian recipe of pasta with tenerumi.
Pasta con i tenerumi is a Sicilian summer soup originally from the Palermo area and then spread throughout the island. The term tenerumi has no equivalent in Italian and refers to the tenderest leaves of the snake courgette plant , a variety widely grown in Sicily. In fact, on the island it is not uncommon to find these green and tender leaves directly on sale at fruit and vegetable stalls, perfect for preparing pasta.
In addition to the tenerumi and courgettes, the original recipe includes tomato sauce peaks and parcels , a typical Sicilian preparation made with peeled tomatoes, garlic and chilli pepper. Another characteristic note of Sicilian pasta with tenerumi lies precisely in the shape of the pasta: in fact, tradition requires broken spaghetti.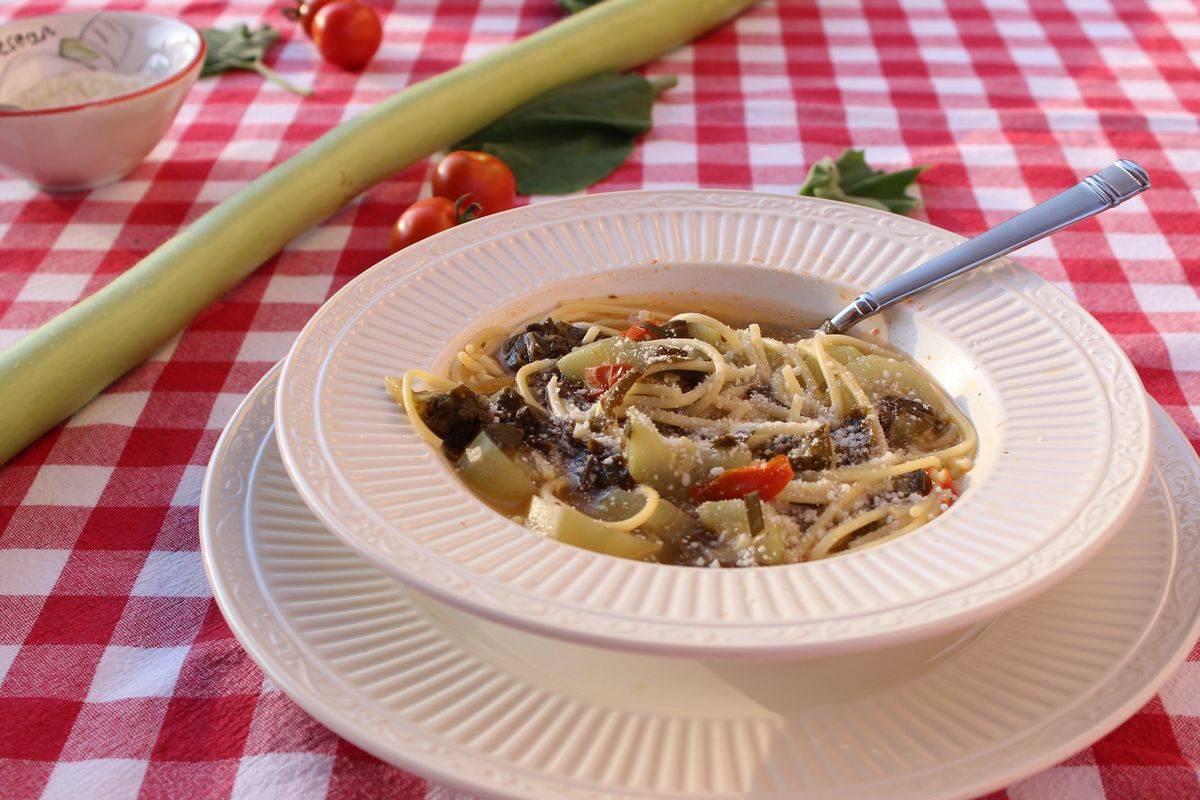 How to prepare the recipe for pasta with tenerumi
First, prepare the peaks and parcels sauce . Blanch the tomatoes in boiling water for 2 minutes then drain and cool them quickly in a bowl filled with cold water. Remove the skin and cut the pulp into small pieces .
In a saucepan, heat the oil with the clove of garlic and the chilli pepper and then add the tomatoes. Season with salt and pepper, season with half of the basil and cook for 10 minutes .
In the meantime , clean the tenders , keeping only the leaves. Wash them well under running water and cut them into strips. Also wash the courgettes and, after having cut them into quarters lengthwise, cut them into chunks.
Blanch the tenerumi and zucchini in a saucepan half filled with water for a couple of minutes, then remove two ladlefuls of liquid and set aside. Blend the tenerumi with an immersion mixer, without worrying about being too precise.
Cook the spaghetti broken up in the pot with the tenerumi, adding a pinch of salt and the tomato sauce previously prepared. If necessary, adjust the consistency with the previously reserved liquid. Finally perfumed with fresh minced basil.
Serve the pasta with tenerumi piping hot, completing with caciocavallo cubes and a sprinkling of Parmesan .
Try another typical Sicilian first course, the tasty pasta with sardines ! You will pass from a seafood recipe to a more typical one from the hinterland but we guarantee you that you won't know which one to choose!
storage
Pasta with tenerumi can be kept in the refrigerator for a couple of days . Like many of these recipes, reheated tastes even better!
Riproduzione riservata © - WT