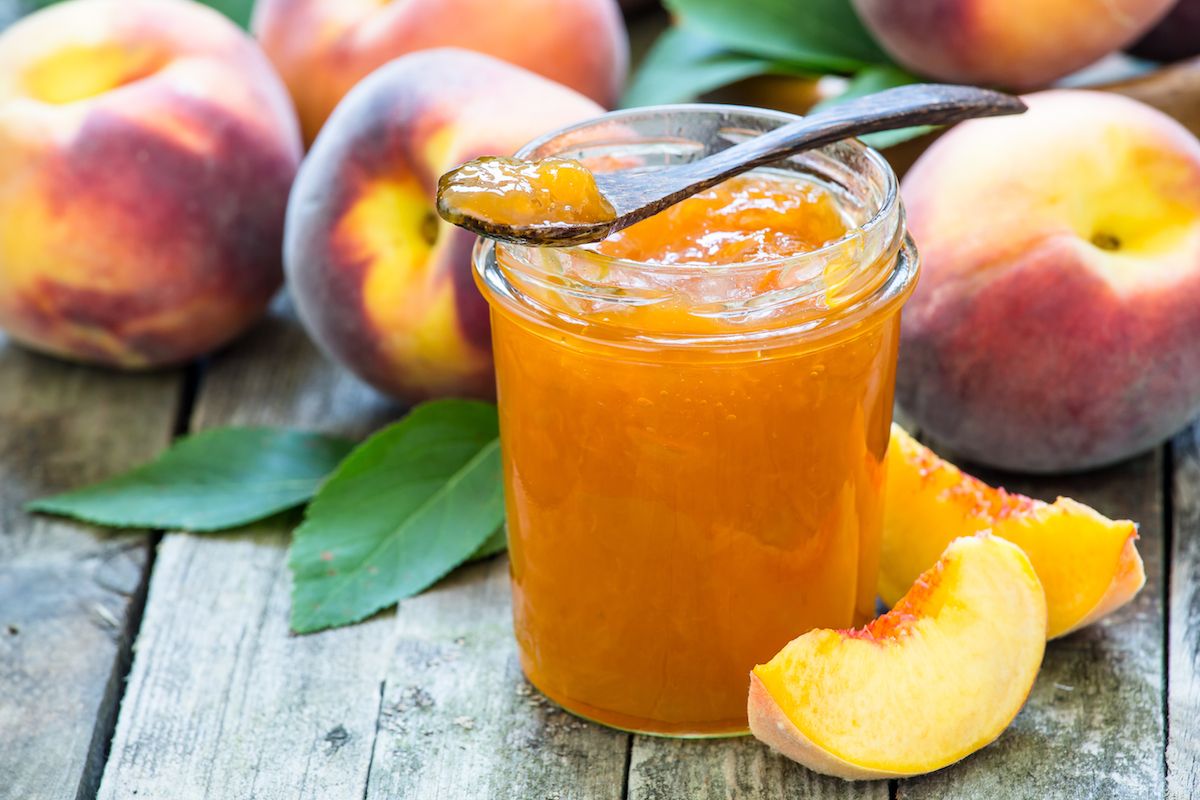 Peach jam is a great classic, a perfect jam to be enjoyed on rusks. Here is the classic recipe (and the one without sugar).
Today we're going to see how to make homemade peach jam: a simple preparation, with just a few steps and few ingredients , but with guaranteed results. This is undoubtedly the recipe for you if you have many peaches at home and are looking for a way to use them in the kitchen and be able to enjoy them all year round.
So let's see the recipe for peach jam: how to make it in the classic way and the sugar-free version (which is replaced by an apple) !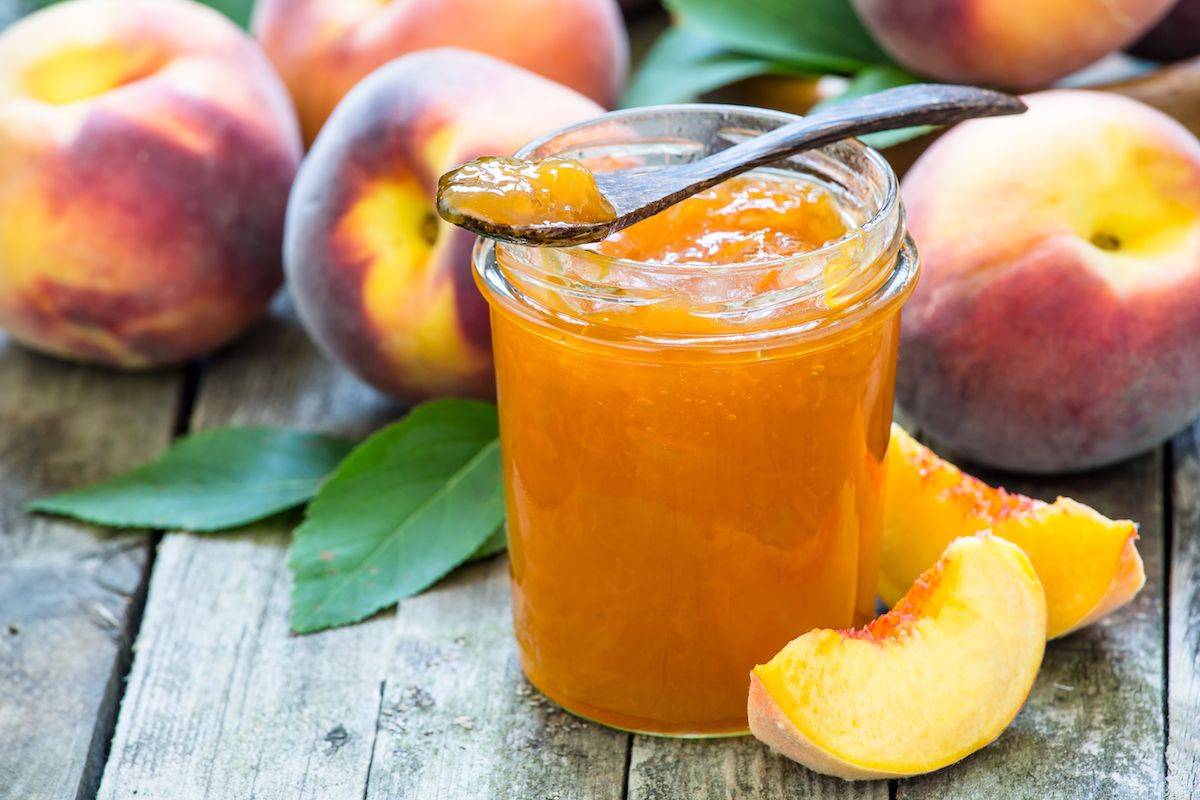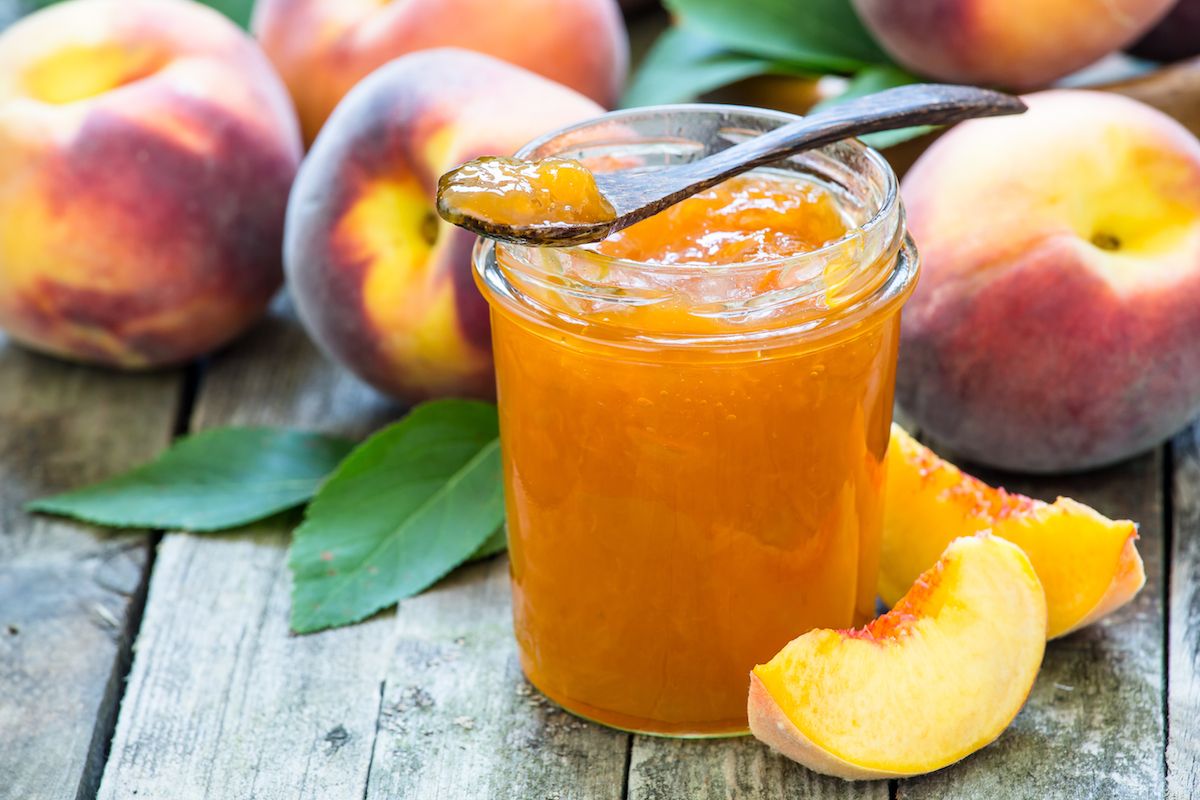 How to make peach jam
After having washed, pitted and peeled the peaches, cut them into small pieces and place them in a large pot or bowl.
Add the lemon juice, the whole citrus zest and the sugar.
Mix well with a spoon and cover the bowl leaving the fruit to macerate for at least 7 hours (we recommend overnight).
Once the time has passed, take the fruit again, you will see that the sugar has completely dissolved and there will be liquid on the bottom made up of sugar, lemons and peach liquids.
Remove the lemon zest and put all the contents of the container in a saucepan, then put it on the fire over medium-low heat.
Let the jam cook for at least 45 minutes, always on a very low flame. If necessary, remove the foam that will form on the surface with a slotted spoon.
Proceed to the saucer test : if, putting a spoonful on a very cold and tilted plate, it slips too quickly, it is not ready yet and you will have to cook it for a few more minutes. Otherwise put your jam in some sterilized jars leaving just under 1 cm from the edge .
Close the jars tightly and turn them upside down to create a vacuum seal. Let the jam cool down like this and, after a few hours, bring them straight back.
Once at room temperature, keep the peach jam in a cool, dry place (in the pantry or cellar) or enjoy it immediately.
How to make peach jam without sugar
If you want to make a light version, because maybe you're on a diet, you can also make it without sugar. All you have to do is add 1 apple and 1 glass of water to your recipe.
Peel the apple and cut it into chunks, then cook it in a pot with the peaches.
Respect the cooking times of about 45 minutes and your light peach jam will be ready!
Peach jam: other variations
If you have them at home you can also make jam with nectarines. What changes from using the yellow ones? Well first of all there is a convenience factor: with this variety of peaches, in fact, it won't be necessary to peel them but you can cook them directly after having washed and cut them into small pieces.
On the other hand, there won't be big differences on the final result, even if it must be said that these are harder, more acidic and less sweet peaches , and therefore the jam could have a lighter and more neutral taste!
Also try the other recipes with peaches that we have prepared for you: really amazing!
storage
The peach jam made following this recipe will keep for several months if left in vacuum-packed glass jars and in a cool, dry place, away from sources of light or heat. Once opened, we advise you to place it in the refrigerator and finish the jar in a week at most . We do not recommend freezing in the freezer.
Riproduzione riservata © - WT