Peaches stuffed with chocolate and amaretti: delicious with photos and video recipe!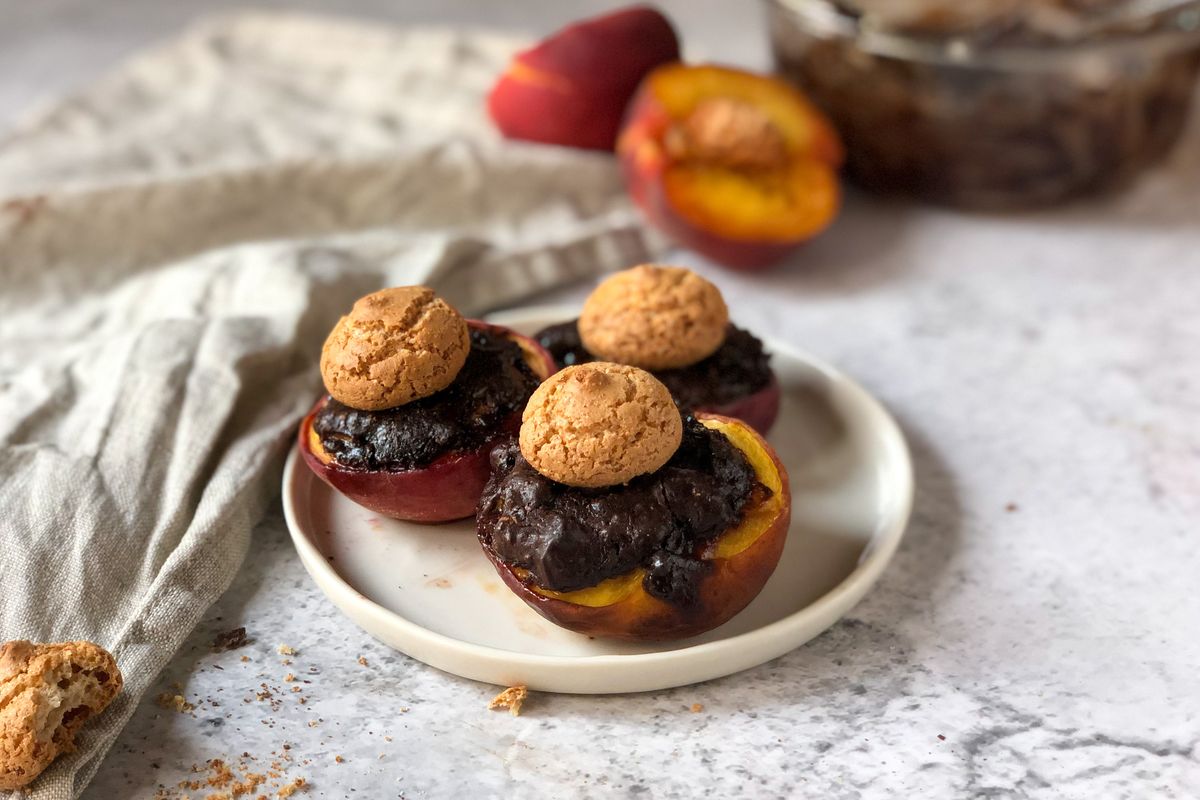 Here are the peaches stuffed with chocolate and amaretti, a timeless Piedmontese dessert that will make your mouth water!
Today we are preparing fabulous peaches stuffed with amaretti and chocolate, a recipe that originates in Piedmont, but is known throughout Italy. This combination is what it takes to bring a delicious dessert to the table and, moreover, it is a very easy dessert to make , but with guaranteed results.
Try them at the end of a meal for a dinner with friends (but they are also excellent eaten cold the next day ). Here is the recipe for Piedmontese stuffed peaches with all the photos, steps and videos !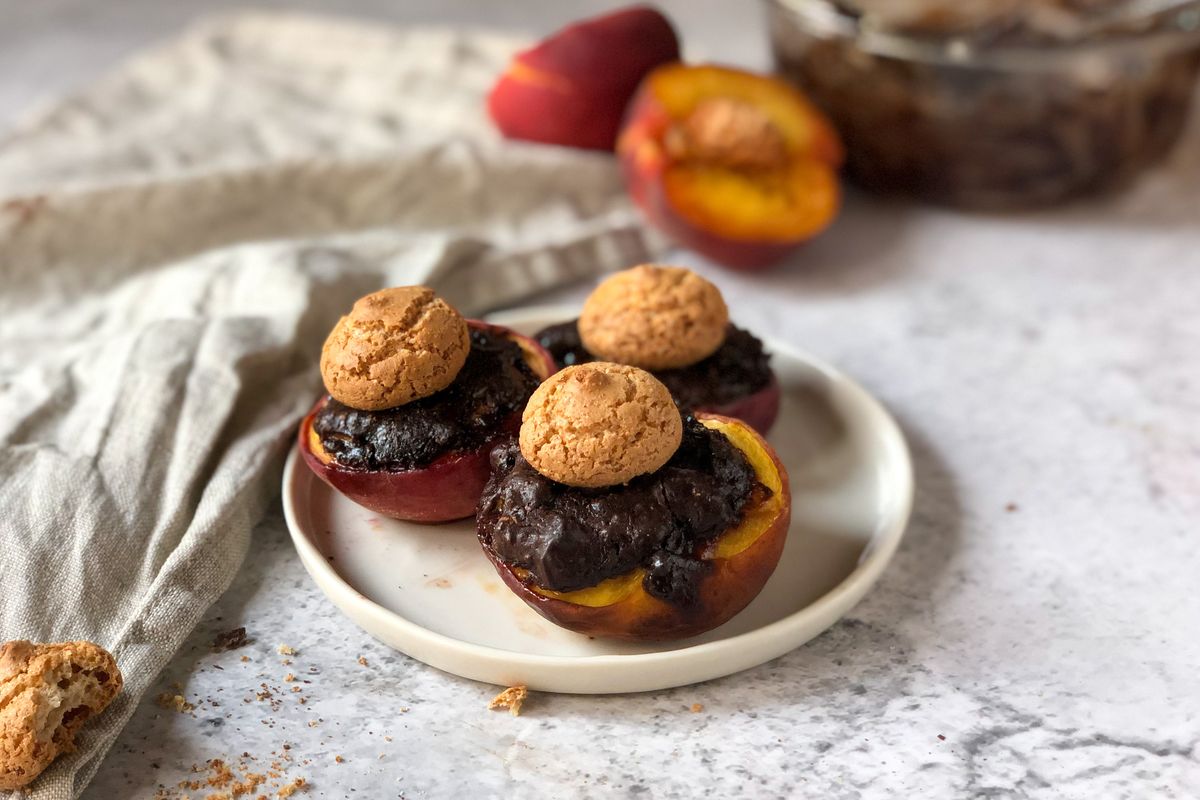 How to make peaches with chocolate and amaretti biscuits
1. Start washing the peaches.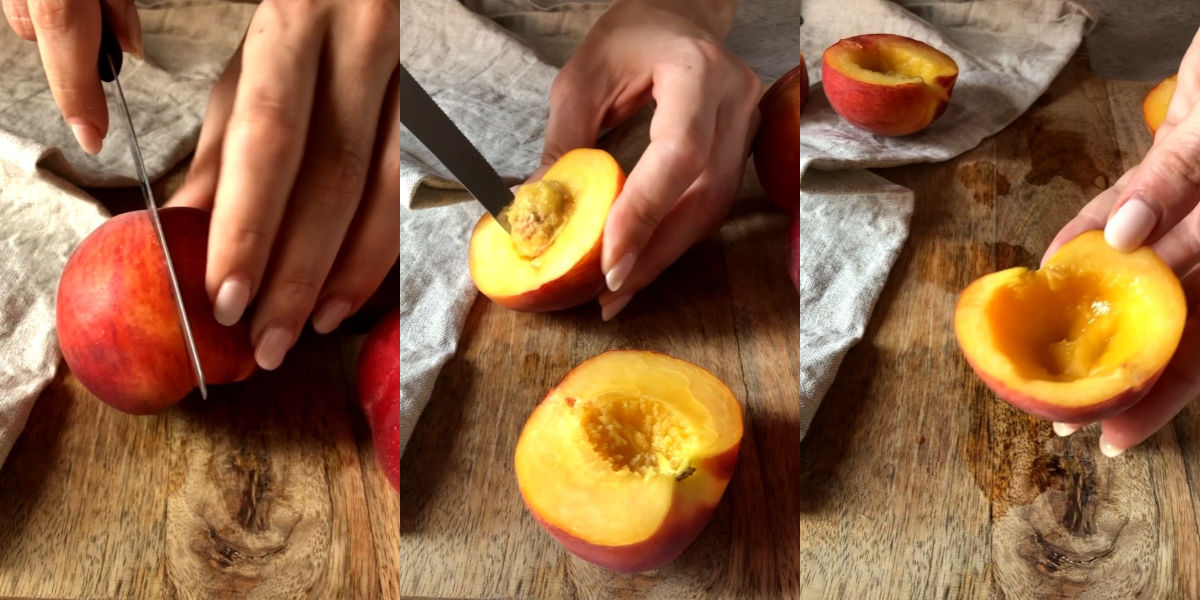 2. Divide them in half, and after removing the stone, dig a little pulp from each one, which you will put in a bowl. Leave them aside.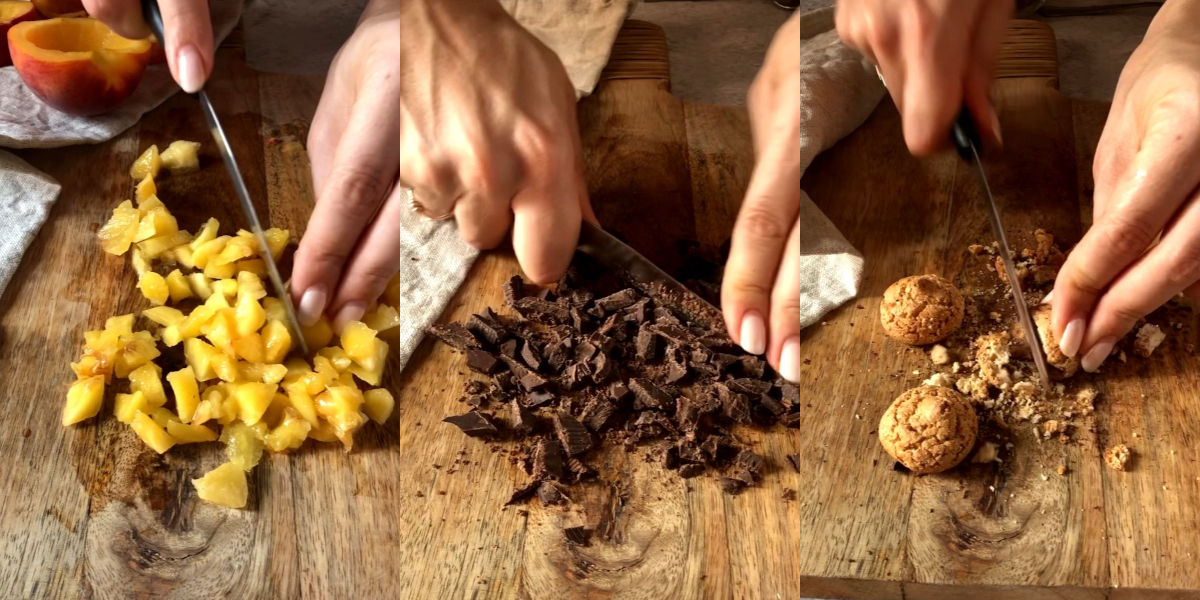 3. Now let's go prepare the filling. Finely cut the pulp that you previously obtained from the fruit, chop the dark chocolate and finally crumble the macaroons .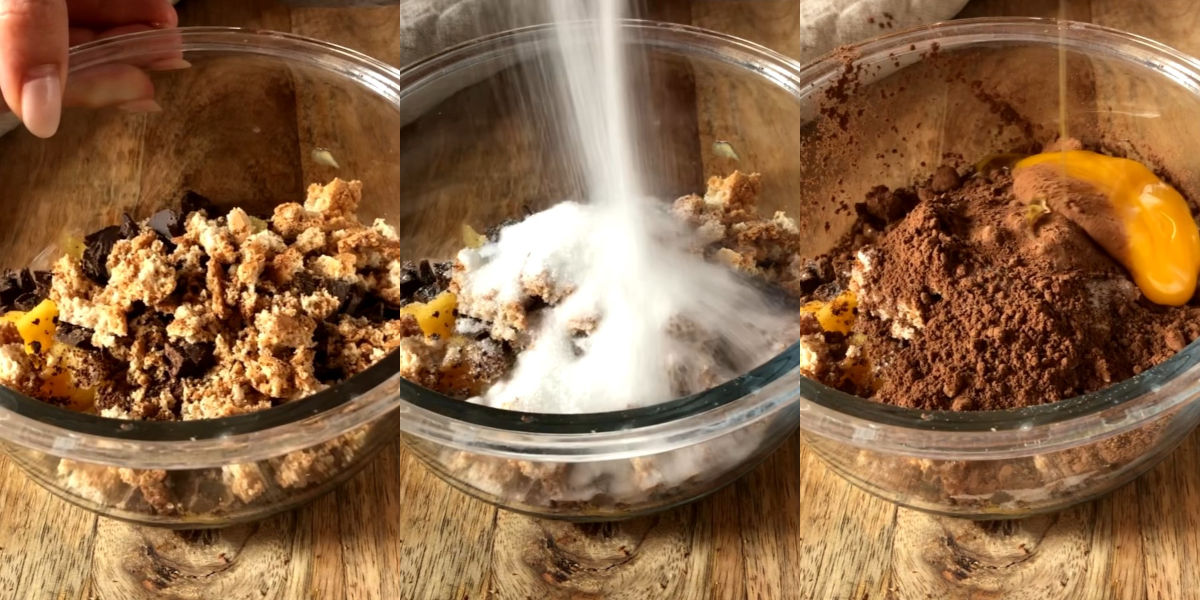 4. Combine everything in a bowl, mixing the ingredients of your filling well with a fork . Add the sugar and cocoa powder to the mixture, and finally add an egg yolk to bind everything.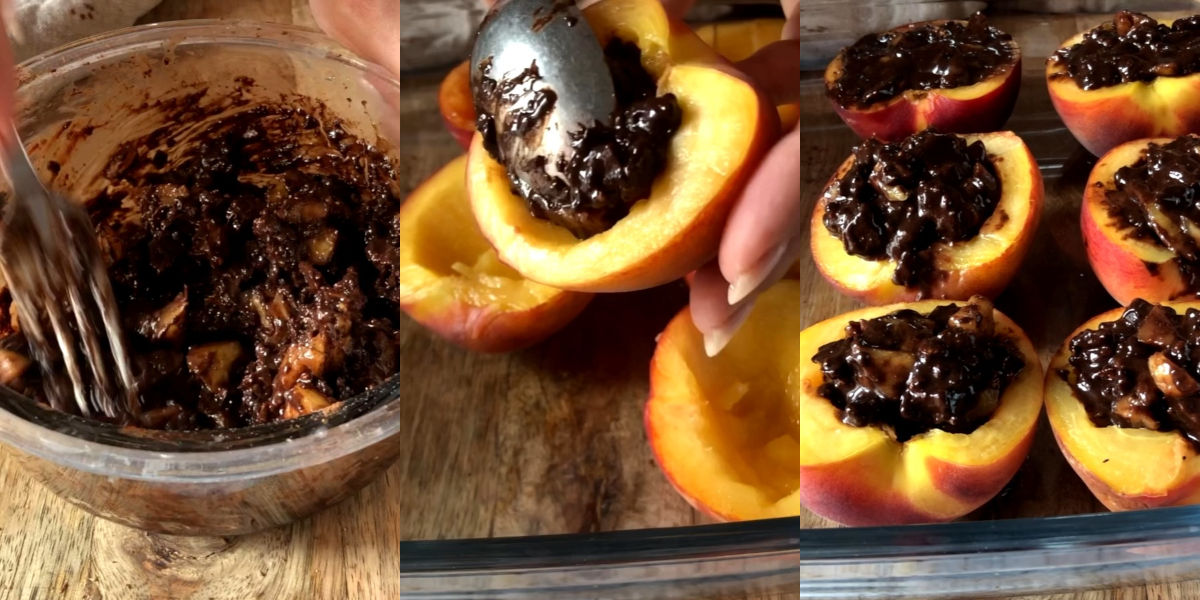 5. Once you have obtained a compact and homogeneous filling, all you have to do is fill your peaches! Arrange them in a baking dish with the hollow part facing upwards and with a spoon fill them with your filling, trying to give them a round shape , like a small dome.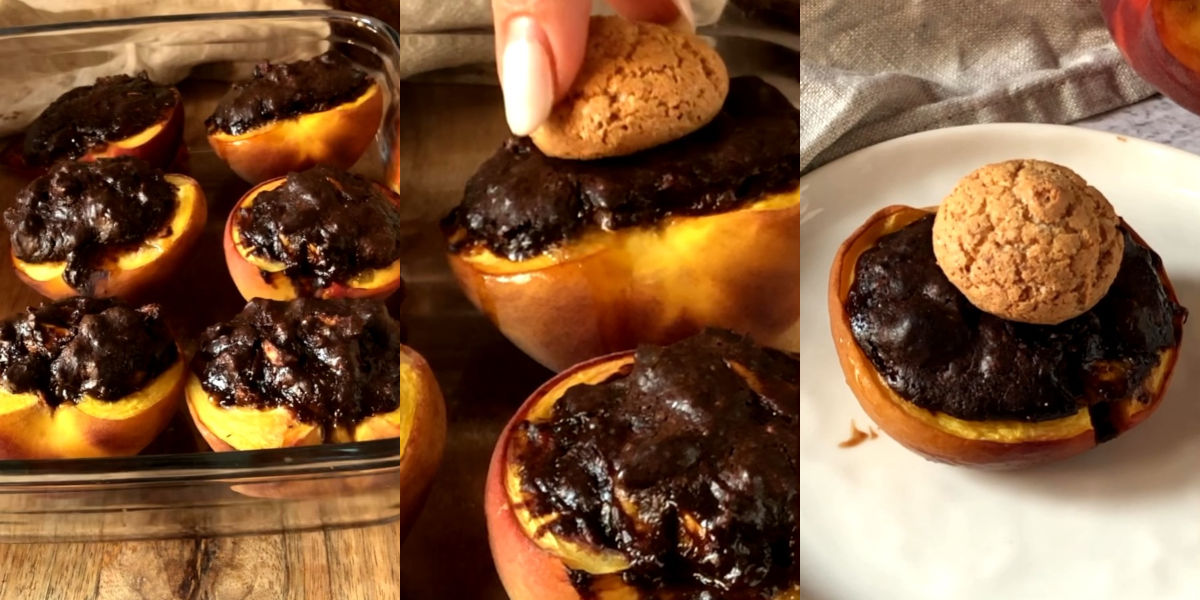 6. Bake your stuffed peaches in a preheated oven at 180°C for about 50 minutes. Once the necessary time has elapsed, remove the peaches from the oven and let them rest for a few minutes. Serve them still hot. Enjoy your meal!
Advice, variants and ideas
If you wish, you can also replace the amaretti with other biscuits, such as Pavesini or ladyfingers , obtaining a more neutral and less aromatic taste. You can also add dried fruit, such as almonds for example, or alcohol to give the filling an even more intense flavour.
Another delicious variant is with ricotta cheese : put about 5 or 6 tablespoons and mix them well with the other ingredients and you will get creamy and delicious peaches.
Finally, some advice for serving them: pour a little juice released during cooking, or, for a real sin of gluttony, serve them with a splash of whipped cream !
If you liked this dessert, you can't not try all our recipes with peaches !
storage
These simple sweets can be kept for about 2-3 days in the refrigerator , inside a container with an airtight lid. If you have used all fresh ingredients, you can also freeze them in the freezer once cooked and cooled: then let them defrost in the fridge and put them in the oven for a few minutes.
Riproduzione riservata © - WT