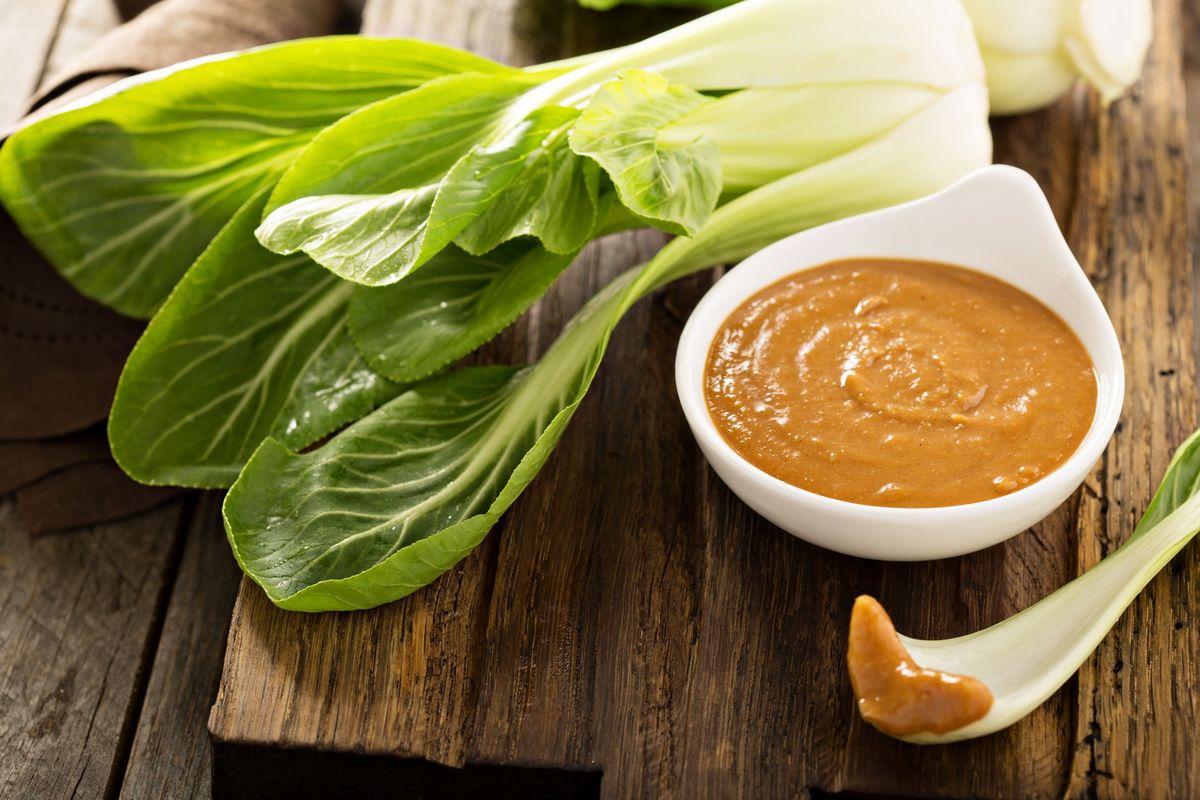 A tasty ethnic sauce in which to dip your meat main courses. Indonesian tradition teaches us the quick recipe!
What is Peanut Sauce? It is a creamy side dish, excellent for enriching main courses of meat or vegetables. However, famous as an accompaniment to chicken, this sauce has Indonesian origins that have been handed down from country to country up to us. The main ingredient is roasted peanuts, but it is often accompanied – or completely replaced – by peanut butter to make the sauce smoother and more homogeneous. Your taste buds will encounter a variety of flavors depending on the spices you decide to use.
Roll up your sleeves, let's get started!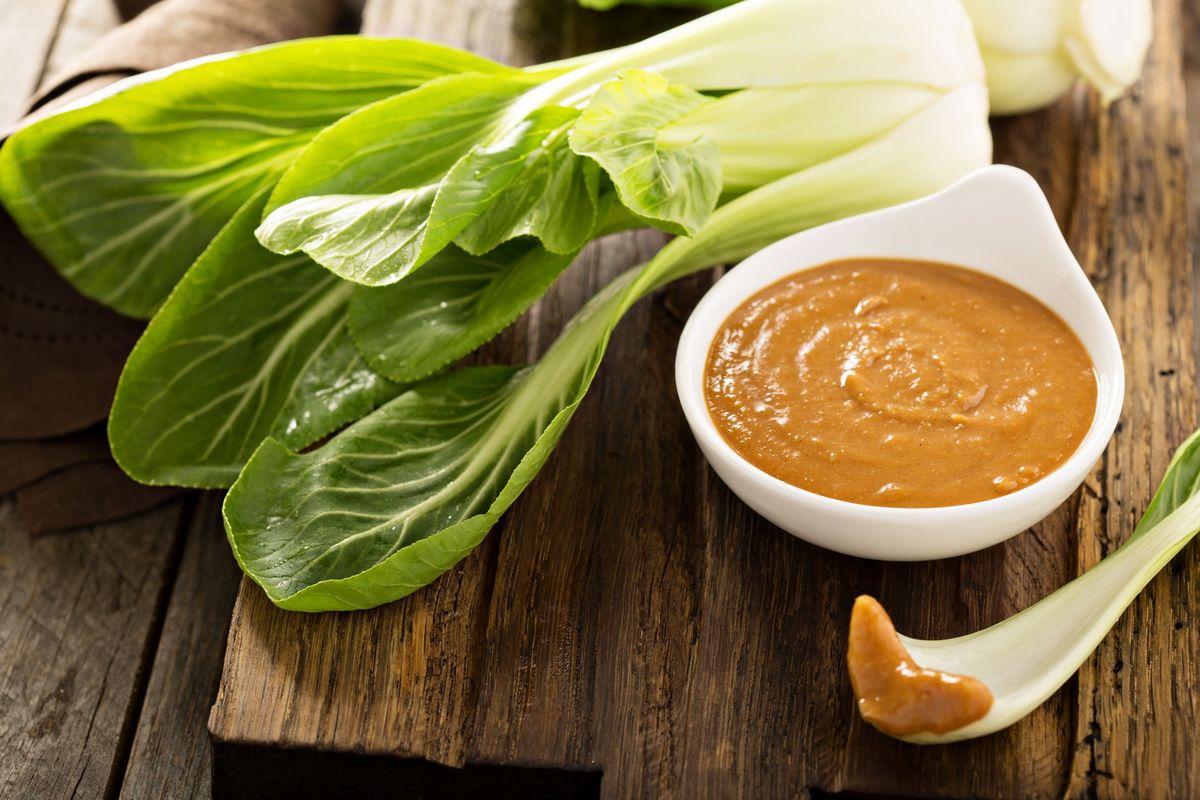 Preparing peanut sauce recipe
Coarsely chop the garlic and shallots and fry in a pan with a drizzle of oil.
Add the cumin and then the tomato sliced ​​into chunks and without seeds . Cook for two minutes on low heat.
Pour in the milk and simmer for another two minutes .
Add the peanut butter, a pinch of salt and heat for a few seconds . The sauce is ready!
Variations of peanut sauce with mixer
As an alternative to the typical recipe just mentioned, you can also find the original Thai peanut sauce: it involves the use of a mixer or food processor. Add 125 g of coconut milk, 1 teaspoon of lemon juice, 2 teaspoons of cider vinegar, 30 g of peanut butter, 1-2 teaspoons of sugar, 1 tablespoon of Thai red curry, half a teaspoon of salt. Mix at moderate speed and then increase it towards the end to create a homogeneous mixture.
A simpler and spicier way to make this sauce is to use 200 g of shelled peanuts together with a drizzle of peanut oil. Mix and then add the juice of half a small lemon, the ground chilli pepper and the salt to taste
Finally, we advise you to also try adding your 200 g of shelled peanuts: 2 teaspoons of turmeric, 1 pinch of curry, 2 teaspoons of honey and 2 tablespoons of soy sauce. Mix in jerks gradually adding warm water if you need to thicken the peanut sauce.
storage
You can store the peanut sauce in an airtight container in the refrigerator for up to a week .
To make this recipe, would you like to avoid supermarket preservatives and make your own peanut butter at home? Get to work and find out how to make peanut butter with the Thermomix!
Riproduzione riservata © - WT