Pear and macaroon strudel, the simple and tasty recipe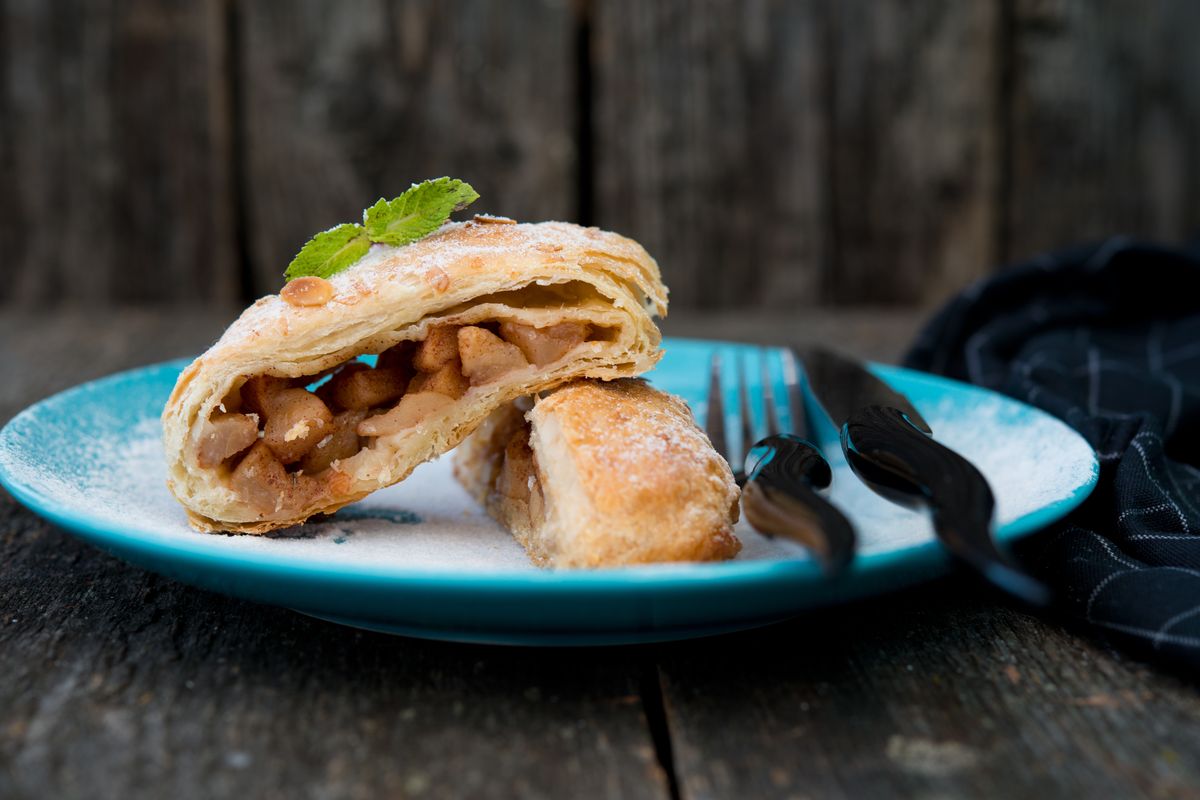 The pear and amaretti strudel is a really tasty rolled pastry dessert. One of the quick and easy recipes that is more pleasant to prepare.
Making a pear and macaroon strudel means developing a sweet filling which, among other things, is one of the quick and simple sweet preparations.
A very easy recipe that, thanks to the presence of macaroons, acquires a particular taste and is perfect both for breakfast and for a snack to be enjoyed in the company of those you love.
Here, then, how to prepare the sweet strudel with pears.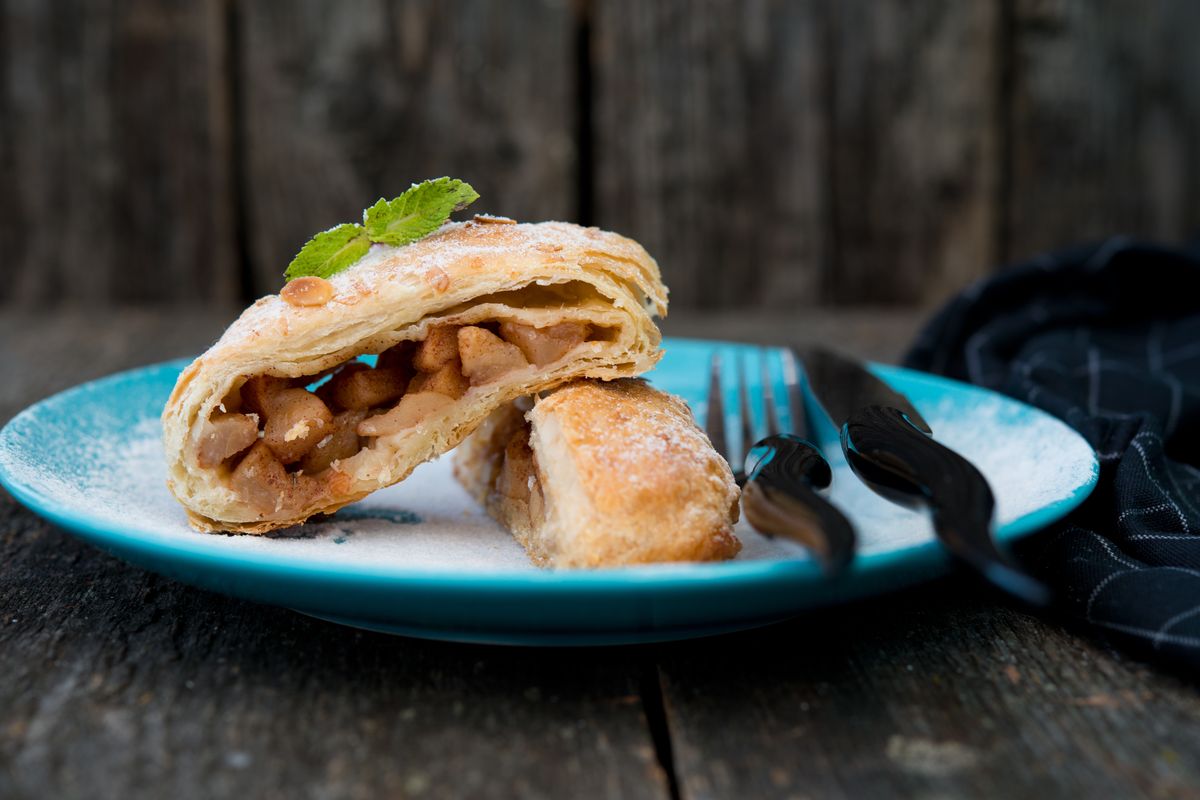 Preparation of the recipe for the strudel of pears and amaretti
Start by washing and peeling the pears. Peel and cut them in half, remove the seeds and finish by cutting the fruit into cubes.
Put the macaroons in a mixer to reduce them into a very fine grain.
Take a non-stick pan and melt the butter over very low heat.
Add the pear pieces and brown them for a couple of minutes .
Also add the chopped amaretti and mix in order to mix the ingredients in the best possible way.
Add the sugar so that it melts and continue stirring, adding a sprinkling of cinnamon just before turning off the heat.
Let it all cool down and take the puff pastry by spreading it out on the work surface.
Arrange the mix of cooked ingredients in a pan in the center of the pastry creating an even layer and fold the dough, sealing the edges well so as to obtain a homogeneous and tightly closed rectangle of dough.
Open the egg, beat it and brush it on the strudel.
Make incisions on it so it does not split during cooking and place it on a baking sheet lined with parchment paper.
Bake in a preheated oven at 180 ° C for 25 minutes .
After the time has elapsed, the strudel with amaretti pears and cinnamon is ready to be baked.
Once cooled cover it with icing sugar and serve.
The variant of the strudel: with pears, macaroons and chocolate
One of the most used variants for this recipe is the one that also includes the presence of chocolate.
To make it, simply add 70 g of chocolate chips to the filling of the strudel. These will be inserted together with the cinnamon and then just before turning off the heat. That way they won't completely melt.
For the rest, the recipe is the same with only this extra ingredient which, on its own, is able to make a difference.
storage
The pear strudel can be kept in the refrigerator for 2 or 3 days as long as it is well placed inside a glass or plastic container.
If you liked this recipe, try the apple strudel one too!
Riproduzione riservata © - WT