Pear and walnut strudel, simple and with a genuine flavor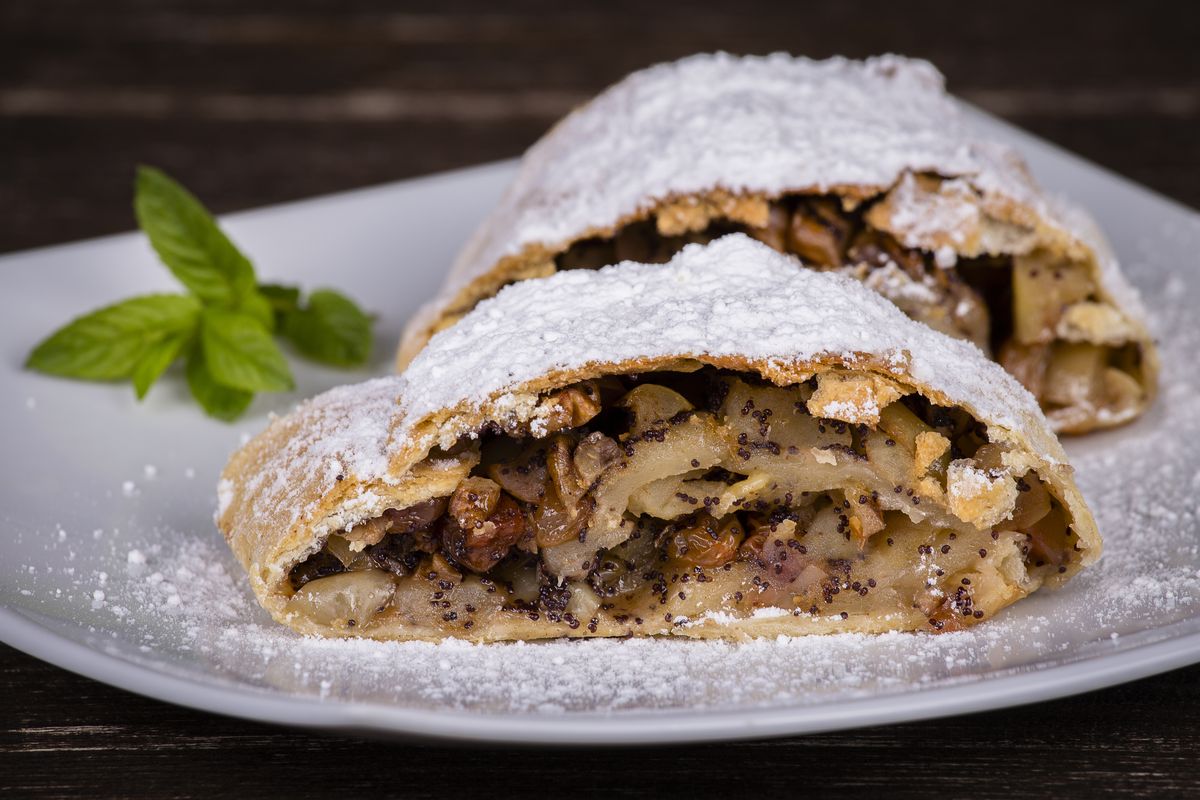 The pear and walnut strudel is a rustic dessert that is one of the quick and easy recipes. Ideal to satisfy the whole family.
Preparing a pear and walnut strudel means baking one of the best quick desserts there is. A classic recipe that is very reminiscent of those prepared by the grandmother and for this reason it is even more pleasant to taste.
It is in fact a dessert that is excellent both for breakfast and at any other time of the day.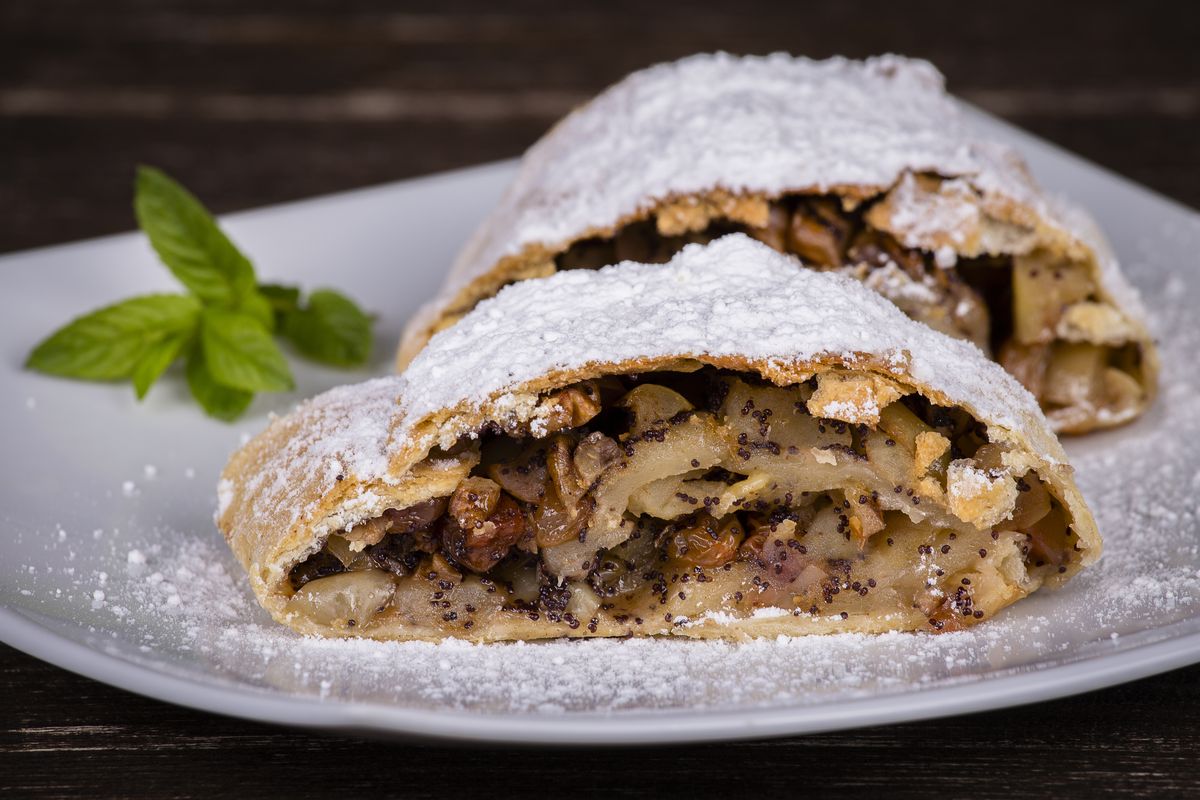 Preparation of the pear and walnut strudel recipe
Start by taking a large bowl and mixing together the flour, water, egg, oil and a pinch of salt.
Continue to mix until you get a smooth and homogeneous mixture. If you have a planetary mixer you can do everything inside.
Once you get the desired result, let it rest.
Wash and peel the pears, core them and cut them into very small pieces .
Take a saucepan and heat the butter with the honey and the juice of a lemon.
Cook over low heat for about 10 minutes and when the ingredients appear well blended, add the crumbled biscuits.
Blend the walnuts and add these too, mixing the ingredients well.
Go back to the previous dough, place it on the work surface and roll it out with a rolling pin giving it a shape that is as rectangular as possible.
Arrange the filling on top of it and roll the strudel, placing it in a loaf pan.
Bake in a preheated oven at 180 ° C and cook for 35 minutes .
Pear strudel can also be made with chocolate and walnuts. To do this, just add about 50 grams of coarsely cut or flaked dark chocolate . The same will then be placed in the saucepan with the butter, lemon juice and honey as it will be part of the filling. For the rest, just follow the instructions above and you will get a different strudel but equally rich in taste.
storage
This dessert can be kept for 3 or 4 days as long as it is well stored in the refrigerator and inside a glass or plastic container.
If you liked this recipe, try the South Tyrolean apple strudel one too!
Riproduzione riservata © - WT