Peposo del Brunelleschi: the second typical Tuscan dish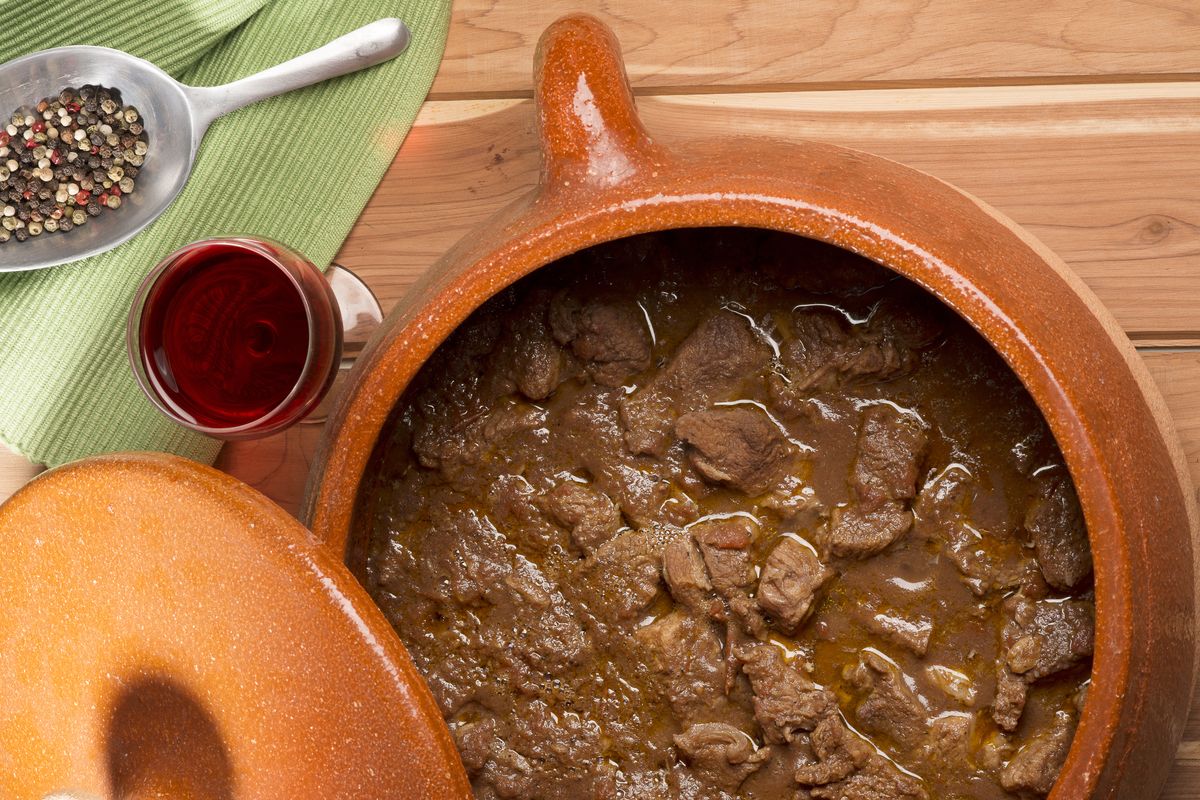 Brunelleschi's peposo, or simply peposo, is a typical Tuscan main course, very inviting and ideal for a dinner with friends or family.
The peposo del Brunelleschi is also known as the peposo dell'Impruneta, a municipality of Florence to which the original recipe is traced back. It is a Tuscan stew with an intense and decisive flavor, perfect to serve during a convivial dinner.
This recipe has very ancient origins and dates back to the times of Brunelleschi. Tradition has it that the bricklayers in the kilns gave life to this dish, leaving it to cook for a long time in a corner of the kiln during working hours.
For this recipe you can use both veal and beef, which is cooked for a long time with aromatic herbs and red wine, until it becomes soft and tasty. In short, what are you waiting for? Try preparing the peposo: an original recipe typical of Tuscany!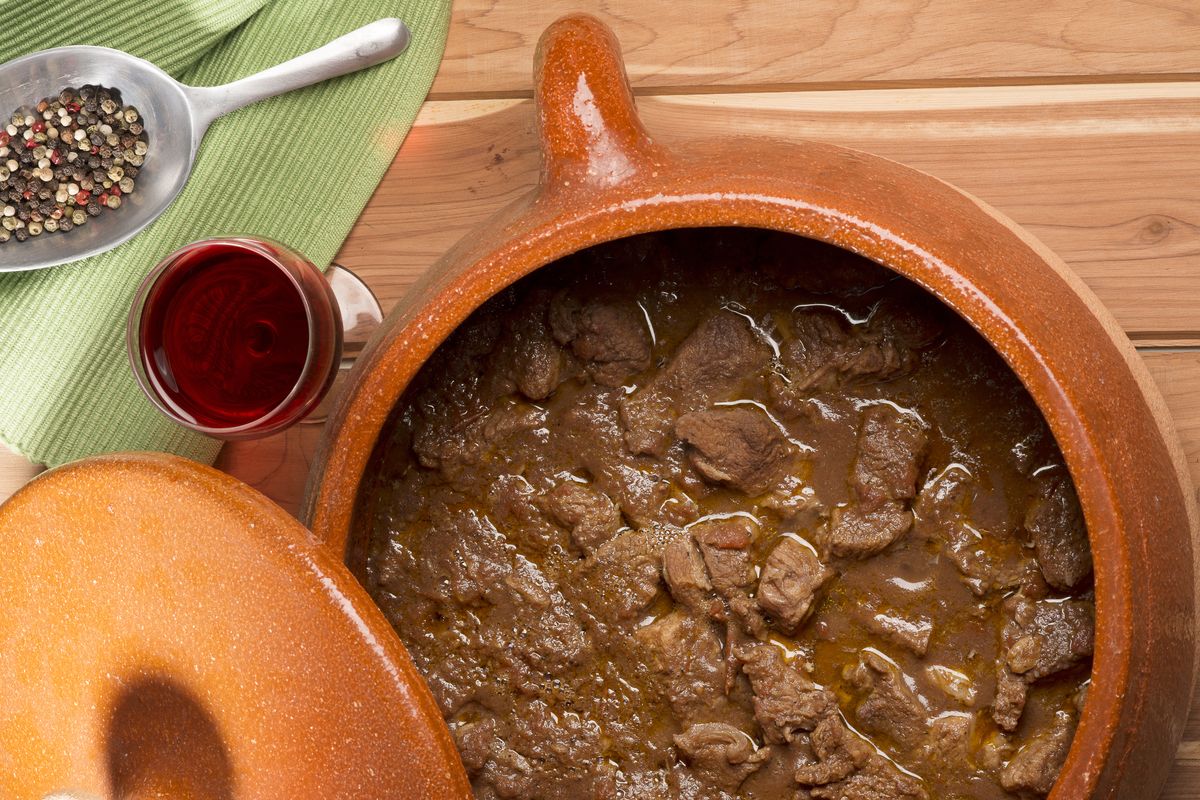 Preparation of the Tuscan peposo recipe
Begin by cutting the muscle into cubes of about 3cm by 3cm .
Once all the meat has been cut, put it in a pan to brown with a drizzle of oil, turn it from time to time in order to brown it completely on all sides.
Add the garlic, a tablespoon of peppercorns and the tomato paste to taste. Mix well then, after a few minutes, add the red wine. If you want to eliminate the pepper once cooking is finished, you can put the grains in a cotton cloth suitable for food, close it with a piece of food string and dip it in the pot.
Let it boil and lower the heat, then immediately add a teaspoon of pepper powder.
Cover with the lid and let it cook for about 2 hours , if necessary you can add water if the meat becomes too dry or add more wine.
When the stew is nice and soft, turn off, add salt to taste and let it rest for a few moments. Serve with slices of Tuscan bread, and enjoy your meal!
And if you want to try other typical Tuscan recipes, here is our delicious Florentine schiacciata !
storage
We recommend keeping the typical Tuscan meat recipe for a maximum of 3-4 days in the fridge , in a pot with the appropriate lid. We do not recommend freezing in the freezer.
Riproduzione riservata © - WT