Peppers and courgettes omelette, a tasty second course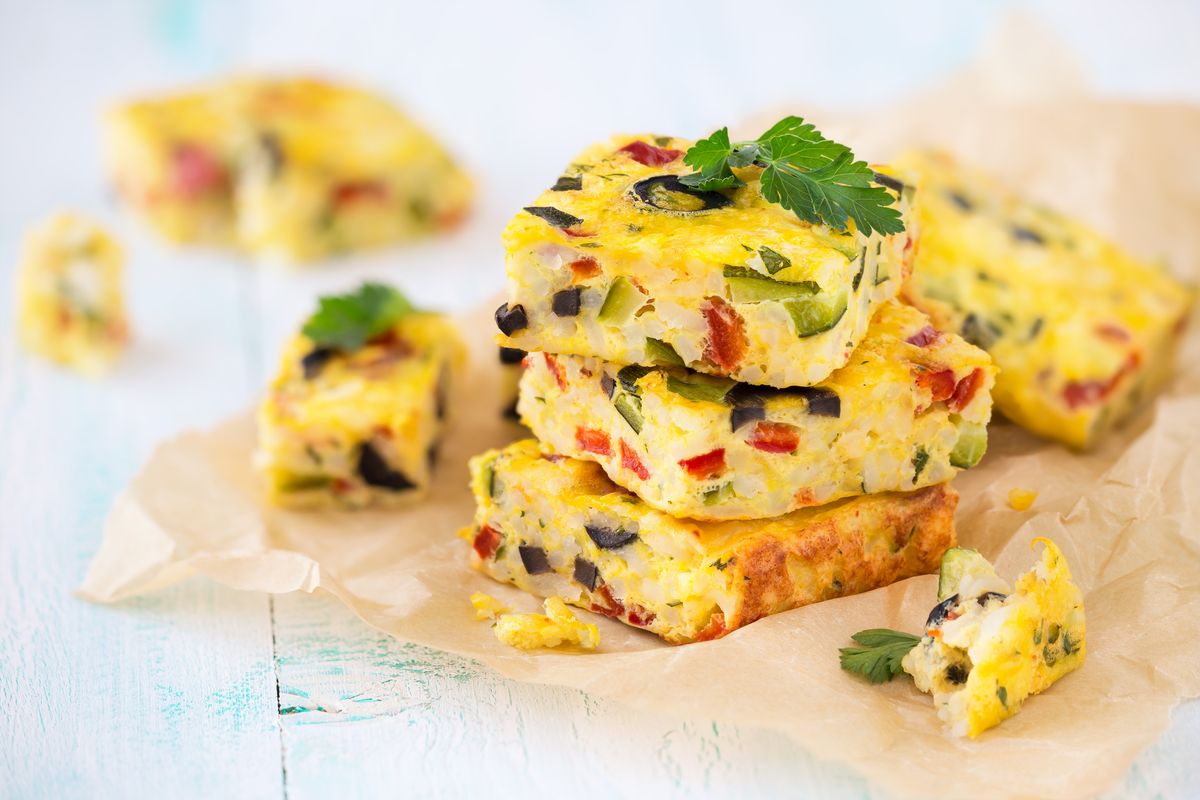 The pepper and zucchini omelette is a delicious recipe that you can prepare in the summer and enjoy both hot and cold.
How many times have you looked for a simple main course to bring to the table but found nothing tasty enough? It often happens to us so we try to revisit some recipes we already know. The pepper and courgette omelette, for example, is a variant of the classic courgette omelette which, however, thanks to the presence of this typically summer vegetable, acquires an extra gear.
The preparation is really simple because it will be enough to cook the vegetables in a pan for a few minutes before adding the beaten eggs. In short, it is prepared just like a classic omelette but it is perfect if you are looking for quick and easy recipes.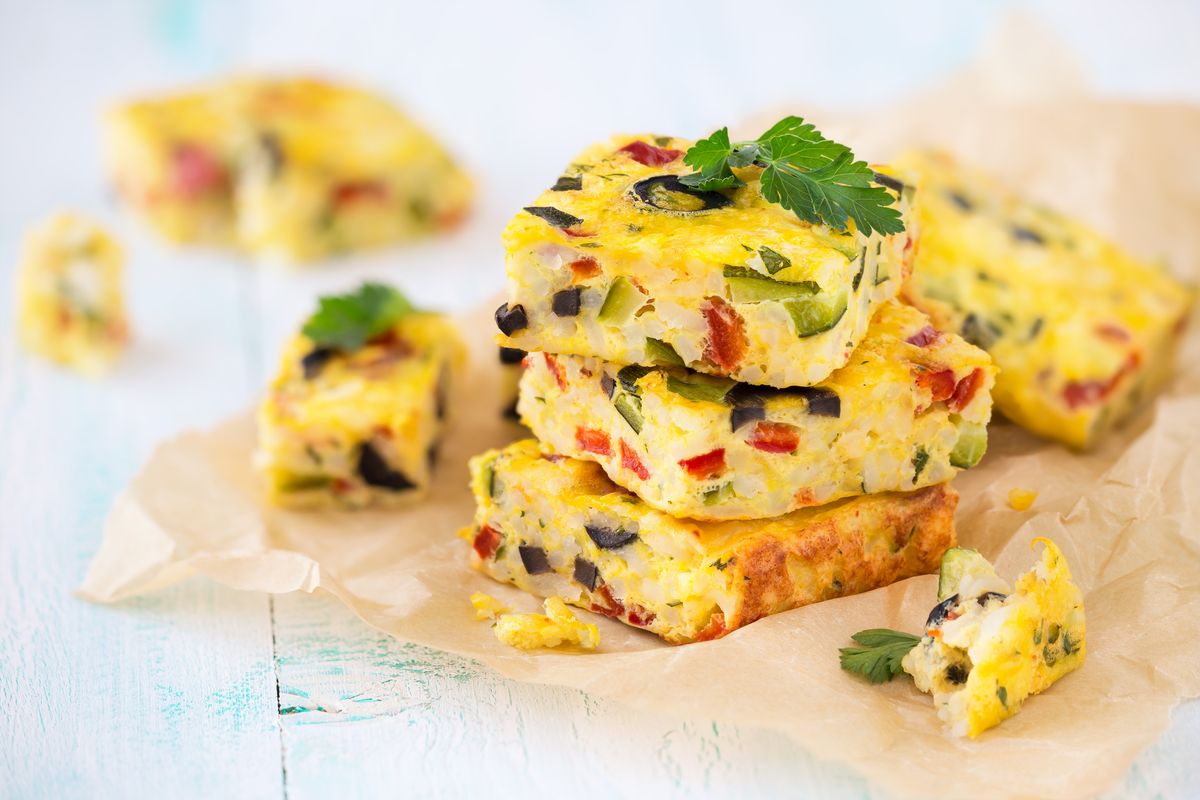 How to prepare the pepper and zucchini omelette recipe
First, wash the vegetables well. Remove the ends of the courgette, cut it in half lengthwise and then into chunks . Also clean the pepper of the seeds and the internal white filaments and cut it into 4 layers and then reduce it into rather thin strips .
Heat a generous round of oil in a 24 cm pan and add the vegetables, cooking them over high heat for about ten minutes. Only finally adjust them with salt and pepper.
Separately, beat the eggs with the salt, Parmesan and a tablespoon or two of milk. Pour them over the vegetables and close with the lid. Let the omelette cook over medium heat for 10 minutes then, once the surface has slightly thickened, turn it with the help of a plate or lid. Continue cooking for a few more minutes then serve.
Among the other delicious recipes that take inspiration from omelettes there is also the omelette roll , excellent to be served cold.
storage
The omelette can be kept in the refrigerator for a couple of days and you can eat it either at room temperature or slightly heated. An advice? Try it in a sandwich with a drizzle of mayonnaise!
Riproduzione riservata © - WT