Peppers au gratin in the air fryer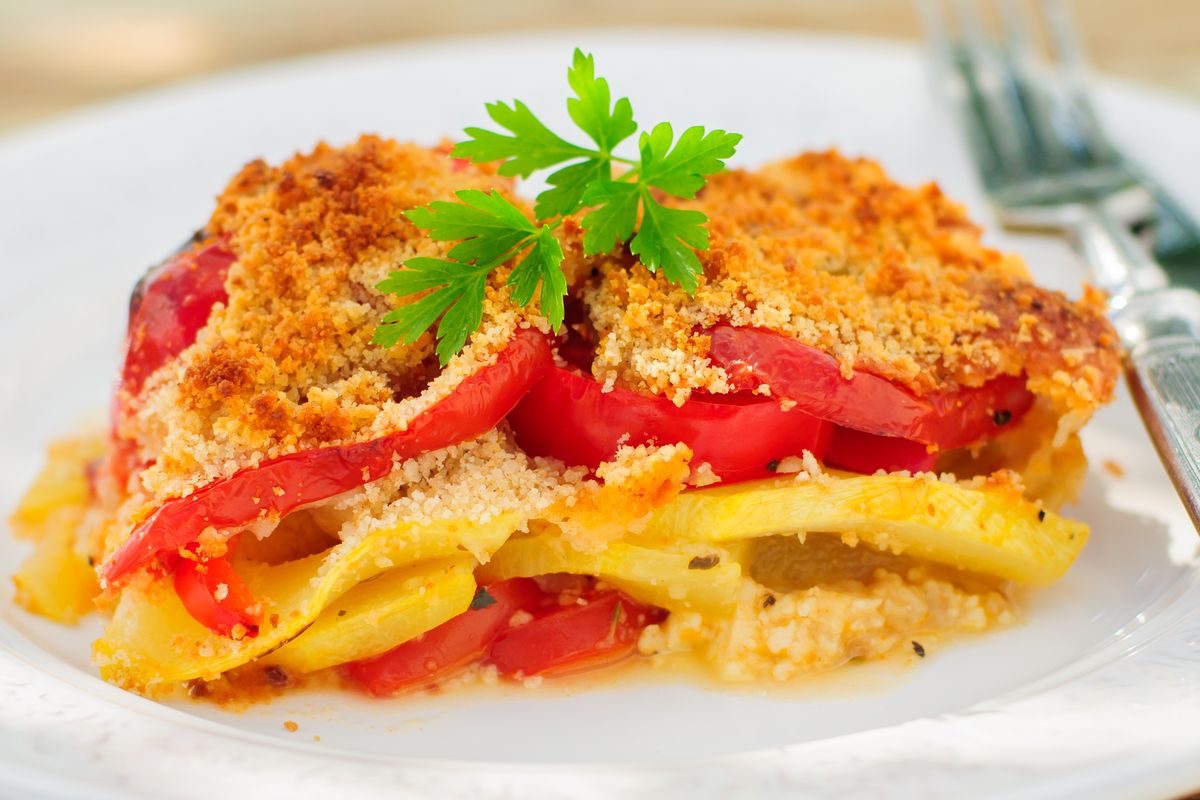 In just a few steps it is possible to prepare excellent peppers au gratin in an air fryer, without turning on the oven!
Once again our beloved air fryer takes away the embarrassment of preparing a "killer" recipe. We're talking about peppers au gratin, a summer must-have which, however, discourages a bit in making them due to the use of the oven. So here's how to prepare peppers au gratin in an air fryer, a light but at the same time tasty side dish, crunchy but melting.
In short, this recipe has all it takes to become one of your strong points. If you add to this that a handful of ingredients are enough to make it then you have no more excuses. We divide the preparation into two: first we roast the peppers and then we grate them after peeling them.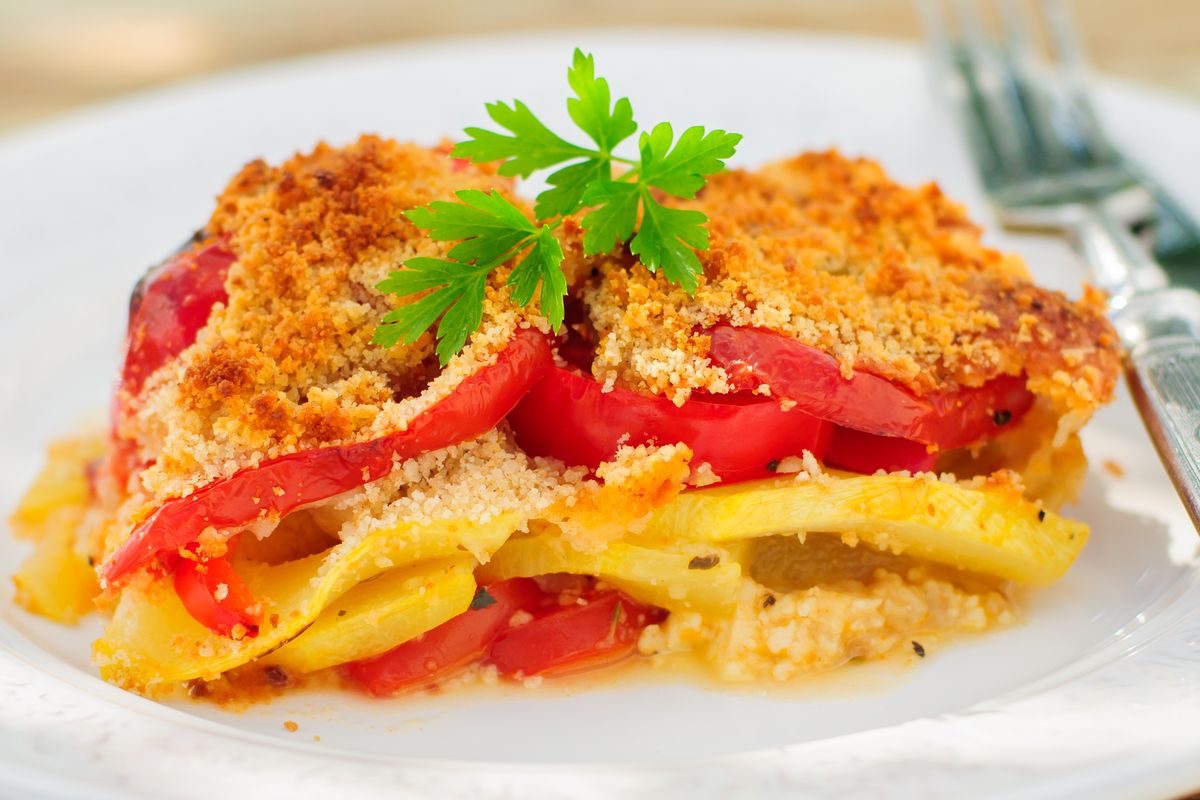 How to prepare the recipe for peppers au gratin in the air fryer
First, wash the peppers thoroughly. Then dry them with kitchen paper and place them in the basket of the air fryer, whole.
Bake them for 20 minutes at 180°C and, once ready, transfer them to freezer bags while they are still hot.
As they cool down this way, they will be easier to clean. In fact, you will have to remove the skin, the stalk, the seeds and the internal white filaments.
Cut the clean peppers into strips and put them in a bowl together with the other ingredients : breadcrumbs, minced parsley with garlic, salt and pepper. Add the oil and mix well to distribute all the aromas.
Put it back in the fryer basket and cook au gratin at 200°C for 5 minutes . Serve them hot or at room temperature.
Take a look at our tips for getting perfect roasted peppers in an air fryer : this appliance is really perfect for getting the right cooking effortlessly.
storage
The peppers au gratin in the air fryer should be tasted at the moment to appreciate the contrast between the softness of the vegetables and the crunchy covering of bread.
Riproduzione riservata © - WT