Photo and video recipe of sautéed carrots, a simple but delicious side dish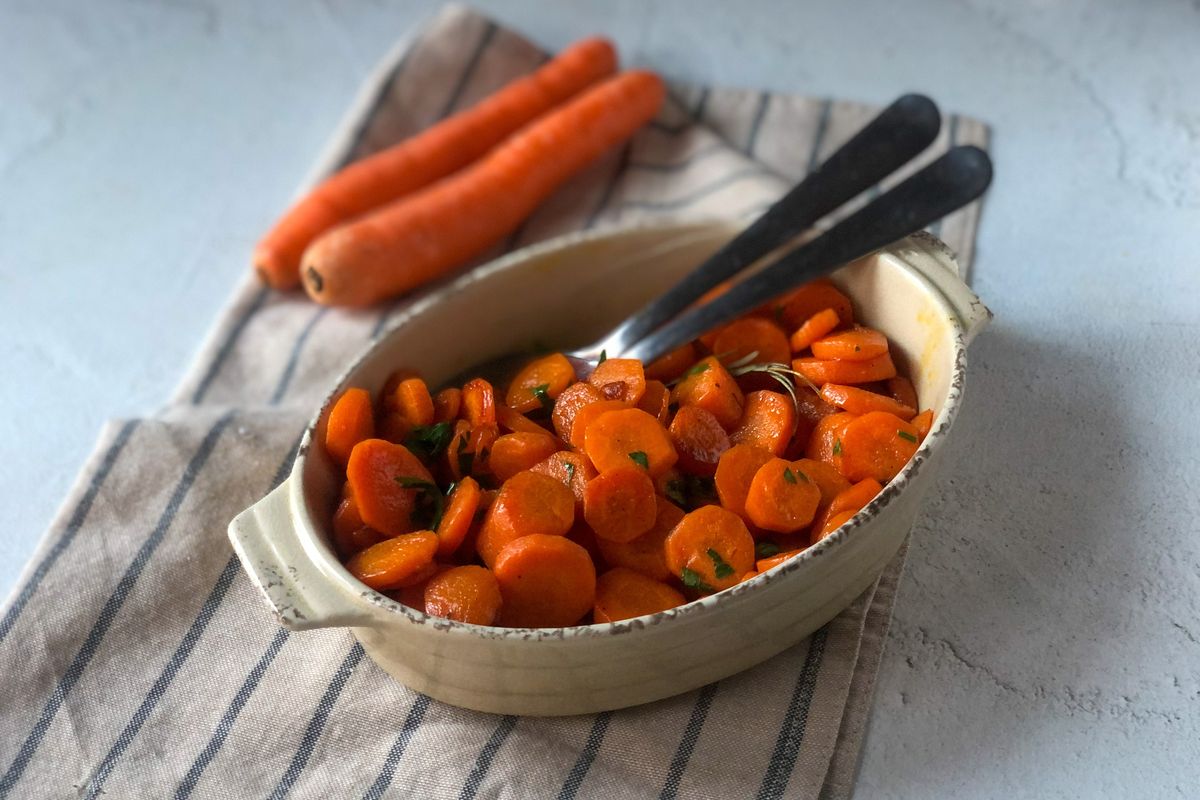 Crispy pan-fried carrots are a classic but timeless vegetable side dish, perfect to combine with any dish you want to taste.
Today we're preparing a fantastic side dish of pan-fried carrots, which are an excellent dish to offer if you have to accompany a tasty dish but haven't decided on a side dish yet, and so you find yourself at the last minute without ideas… and without time!
With these buttered baby carrots , not only will you avoid spending too much energy (and money) in the kitchen, but you will get a delicious side dish that is perfect to combine with both meat and fish.
What do you say, shall we start right away ? Here is the recipe for carrots with butter with the photo steps and the video recipe !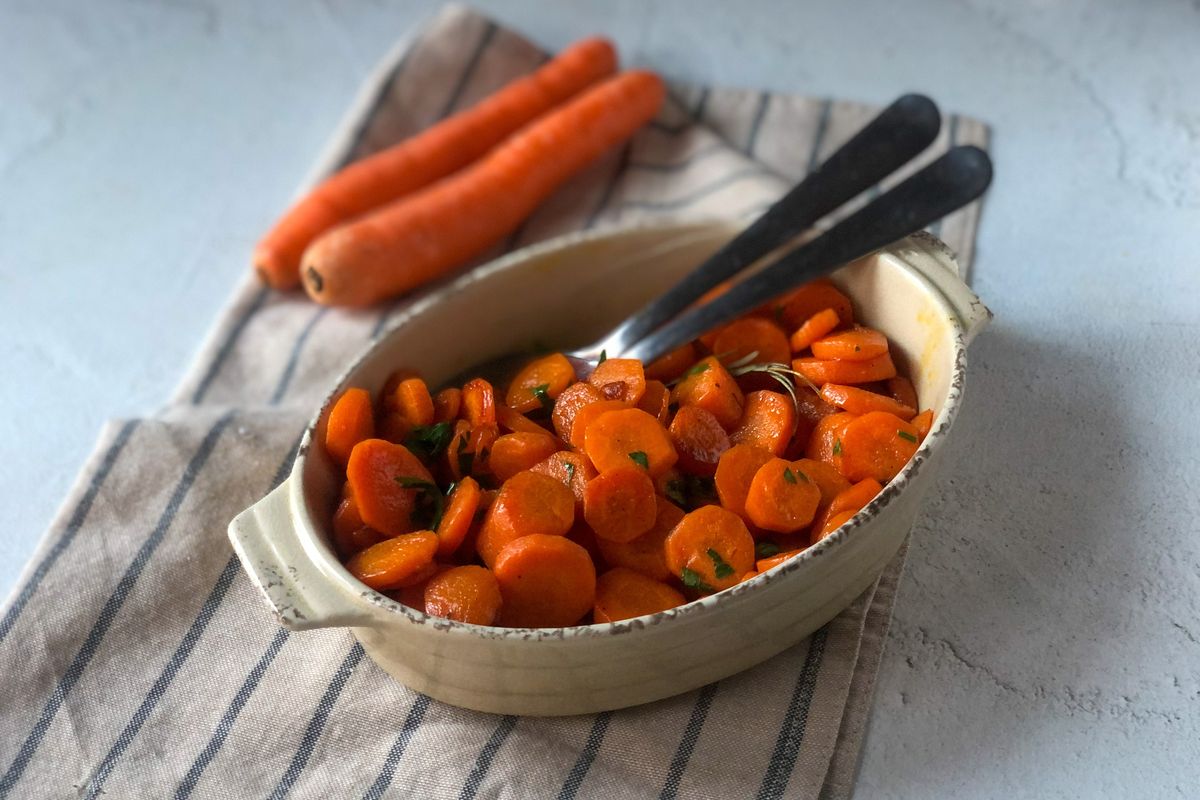 How to cook carrots in a pan with butter
Cooking carrots cooked in a pan is simple and just follow our steps to get a great side dish.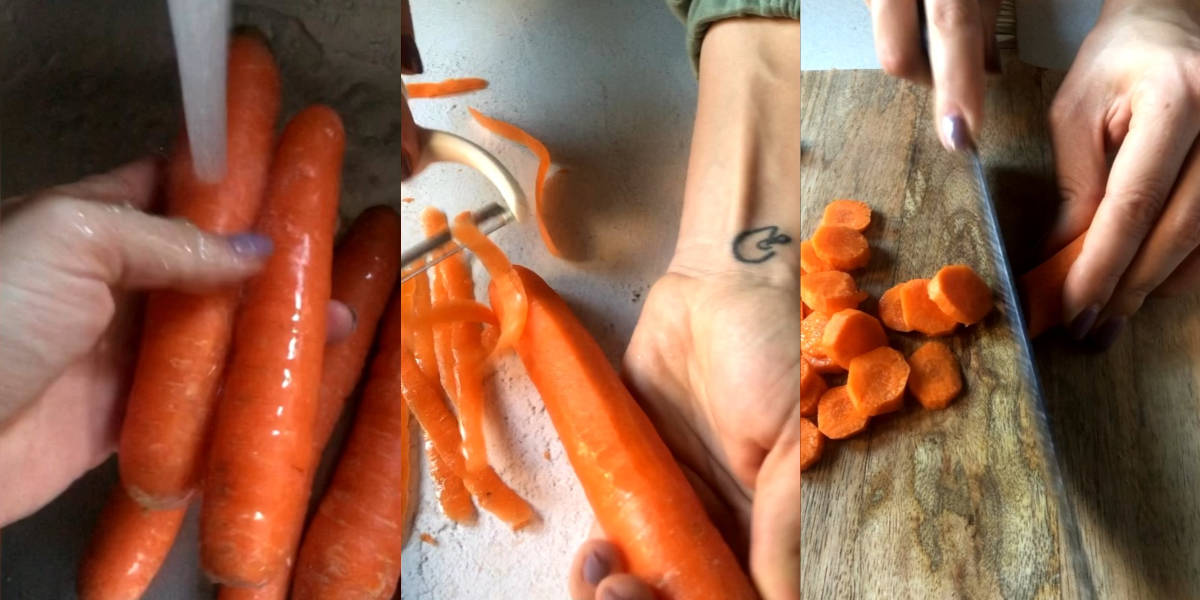 1. First wash the carrots and remove the outer skin with a knife or vegetable peeler. When you have cleaned them all, cut them into regular rounds , trying to give them all the same thickness. Be careful at this stage, because if you cut the carrots too thin, they'll lose consistency and you'll risk burning them, but on the contrary, a cut that's too thick would lengthen the cooking by a lot.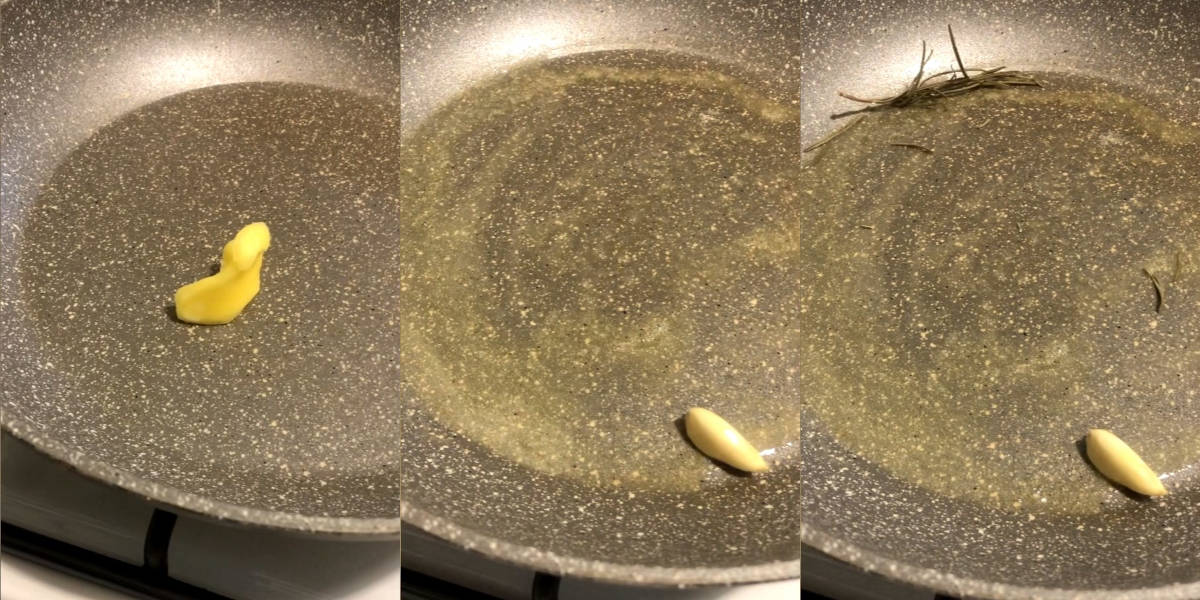 2. When you have cut them, heat a nice knob of butter in a pan with a clove of poached garlic . You can also add rosemary , which will flavor the butter and consequently the carrots.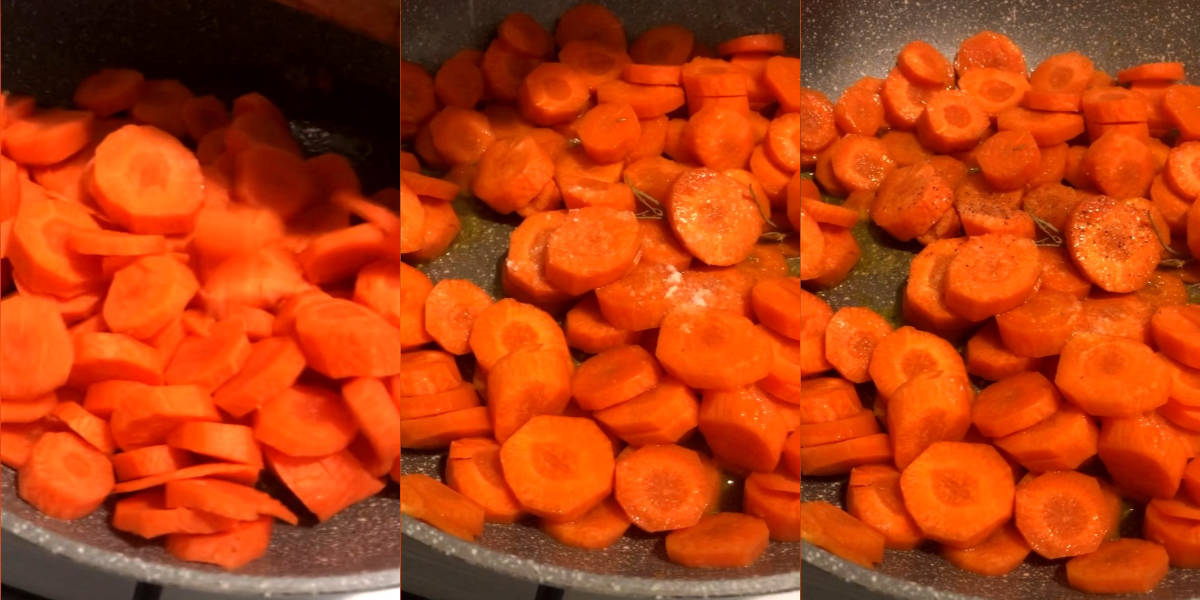 3. When the butter has melted, dip the carrots and sauté them well. Be careful not to burn the butter and add more if needed. Add salt and pepper and cook for about 10 minutes.
4. Once you have obtained nice shiny and crunchy carrots, turn off the flame and serve immediately. Enjoy your meal!
Also discover all our recipes with carrots !
Pan-fried carrots without butter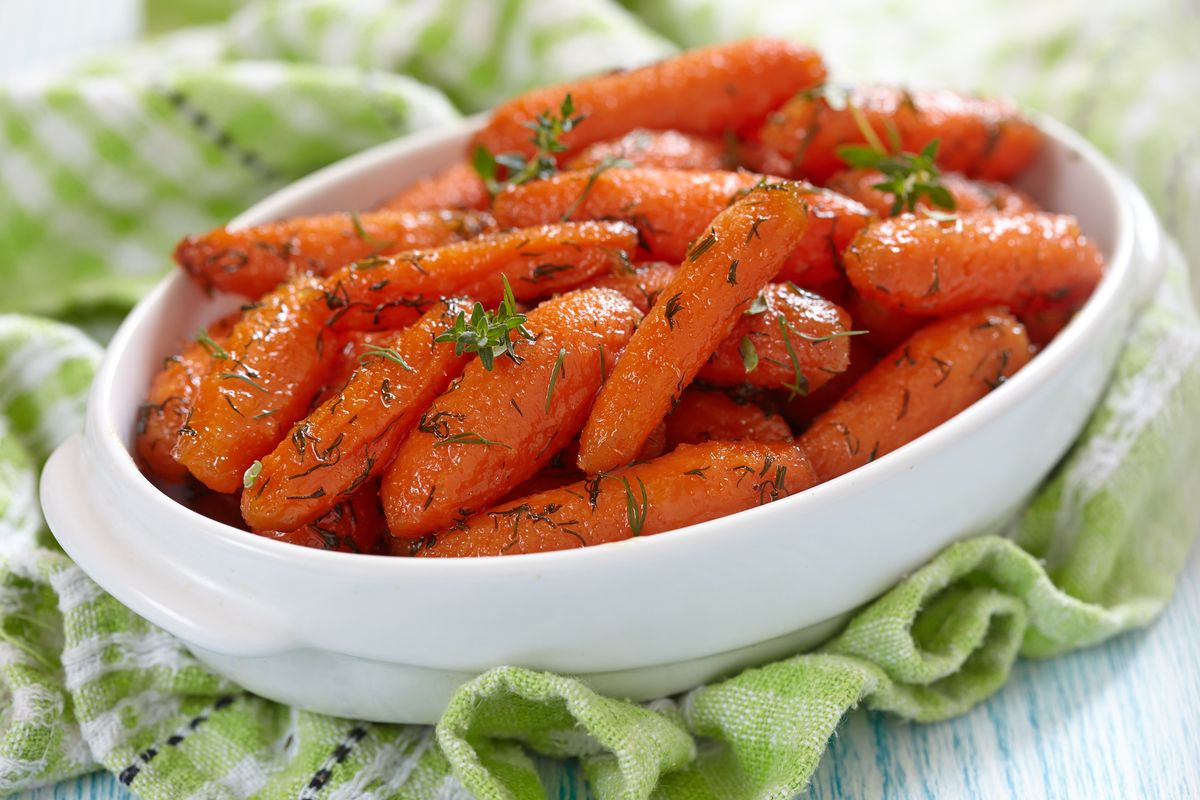 If you want to try this side dish but in a lighter version , what you can do is replace the butter with a drizzle of extra virgin olive oil. Sure your carrots will be less tasty, but that's exactly why you'll have to focus on flavors and aromas .
Absolutely do not forget garlic, strictly poached to give an exquisite flavour, salt, pepper, but also rosemary, thyme, parsley or oregano: choose according to your tastes, and enjoy your meal!
If you love this fantastic food , also try the delicious carrot cake and our glazed carrots !
storage
You can keep them in the fridge for about 3 days , tightly closed in an airtight container or freeze them for several months; the important thing is that they are alone and not with other foods that could alter their flavor and properties.
Riproduzione riservata © - WT