Photos and videos for preparing tornado potatoes: a fun side dish!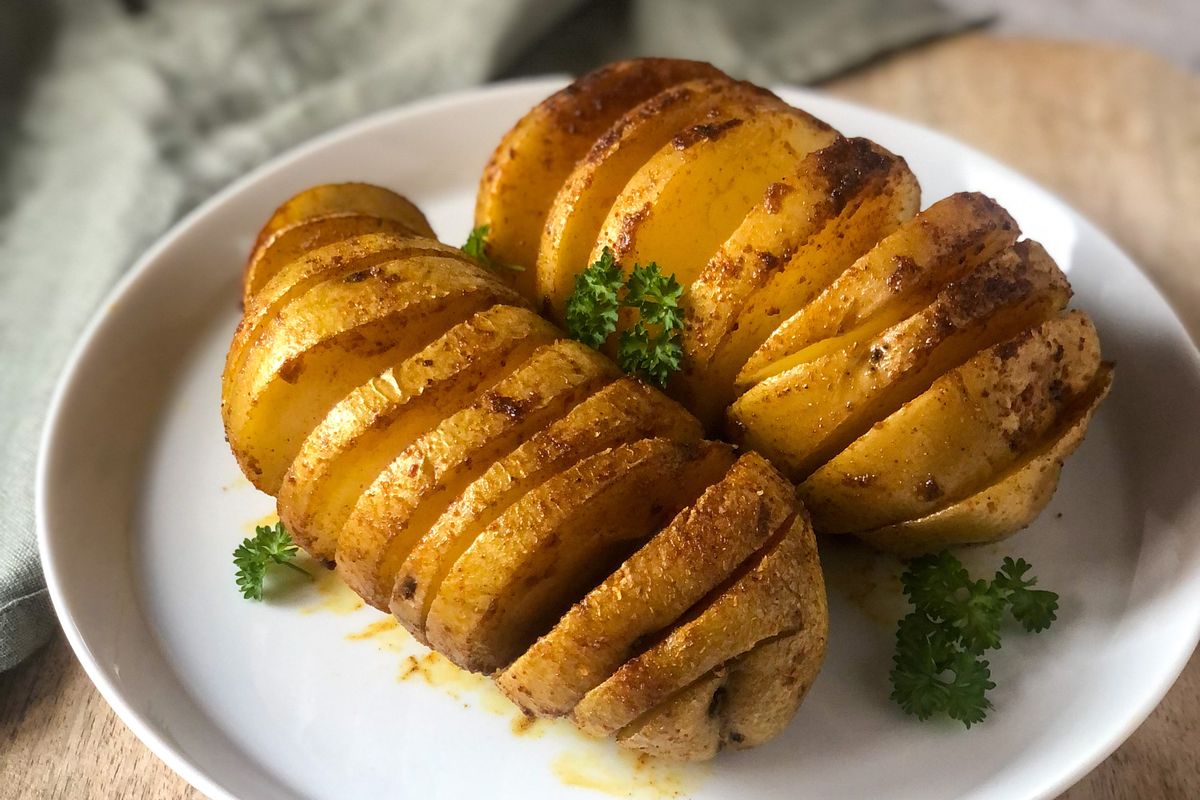 Tornado potatoes are nothing but spiral-cut potatoes, delicious and very easy to make. Here are the ingredients and the recipe!
How many ways are there to prepare and cook potatoes? We could answer infinitely. Tornado or twister potatoes are a way to prepare a tasty and different side dish for the whole family. All you need is potatoes, oil, spices and you're done. Below you will find the two versions to prepare them fried or in the oven and, in the first version, let yourself be guided by the step-by-step photos or the video recipe .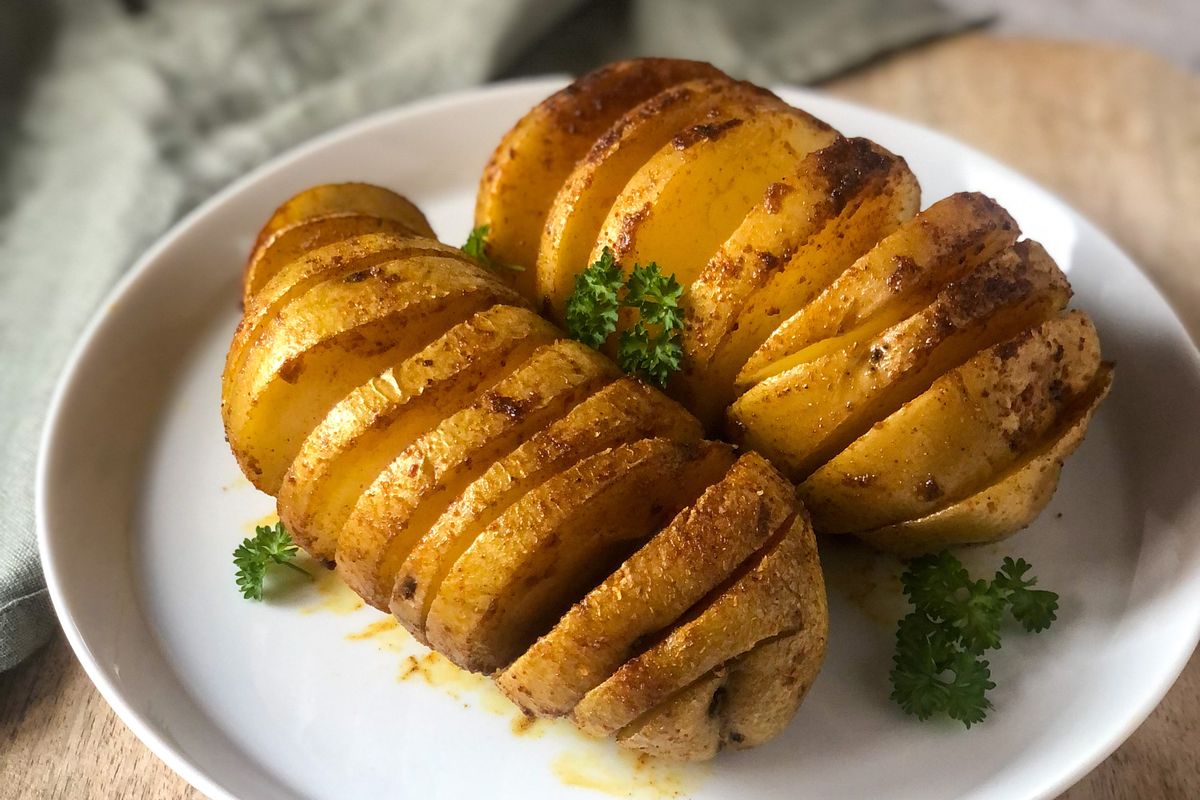 Making Twister Potato Fries
1. Wash the potatoes to remove any dirt or dust.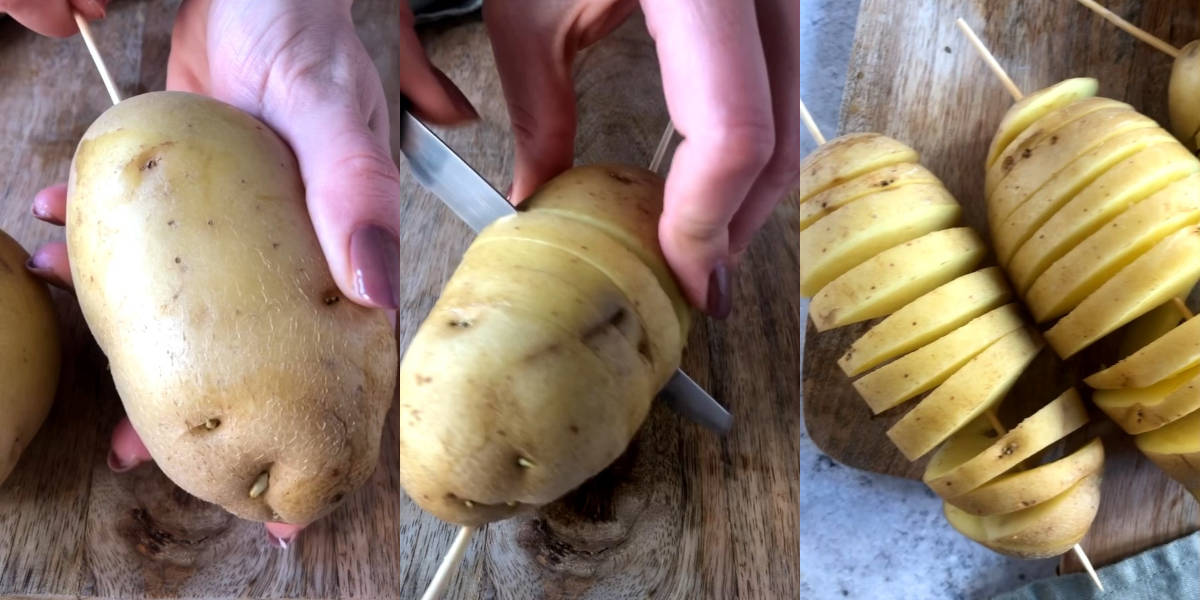 2. Pierce each of these with a wooden skewer then start carving and cutting the potatoes lengthwise forming a spiral.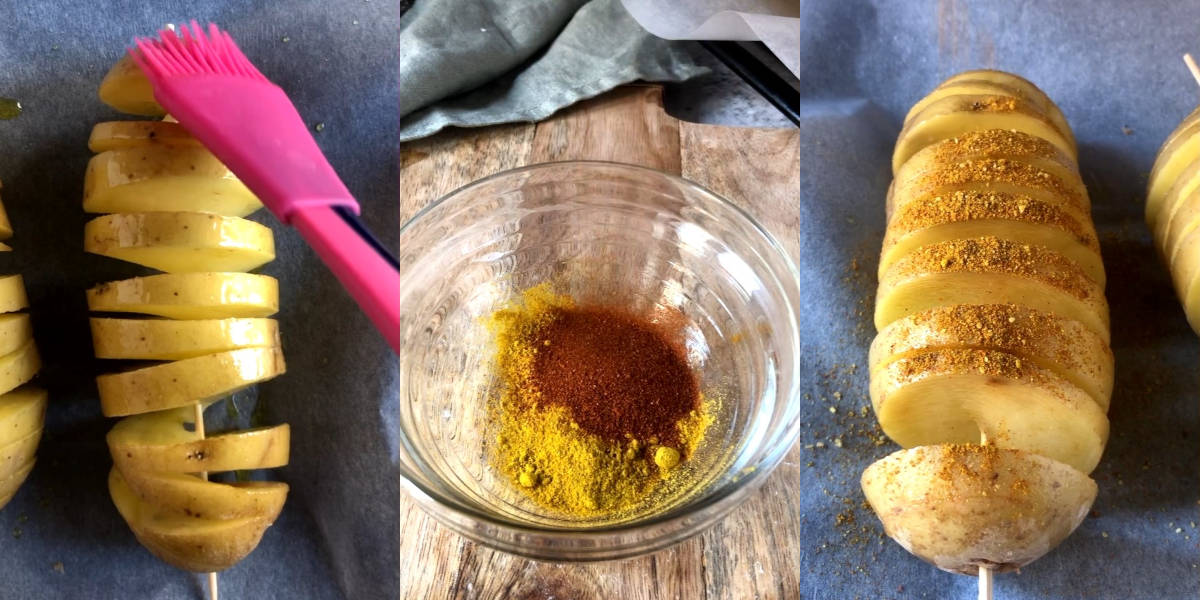 3. Brush the potatoes with olive oil and mix the paprika with the curry on the side. Season the potatoes with the spices then take a large frying pan and fill it with oil for frying.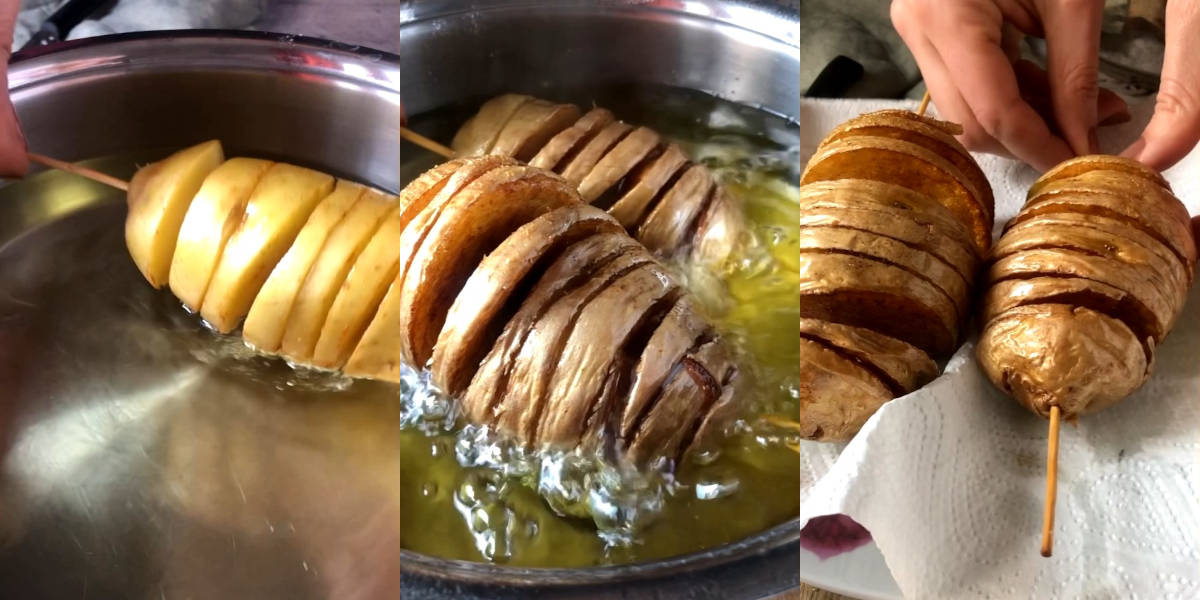 4. Bring the pot with the oil to the heat and let it heat up well . Once the right temperature has been reached, fry the potatoes in a spiral until they are golden brown.
5. Now lift the potatoes with a slotted spoon, place them on a plate covered with kitchen paper so that the excess oil can be absorbed .
6. Serve them piping hot.
How to make tornado potatoes in the oven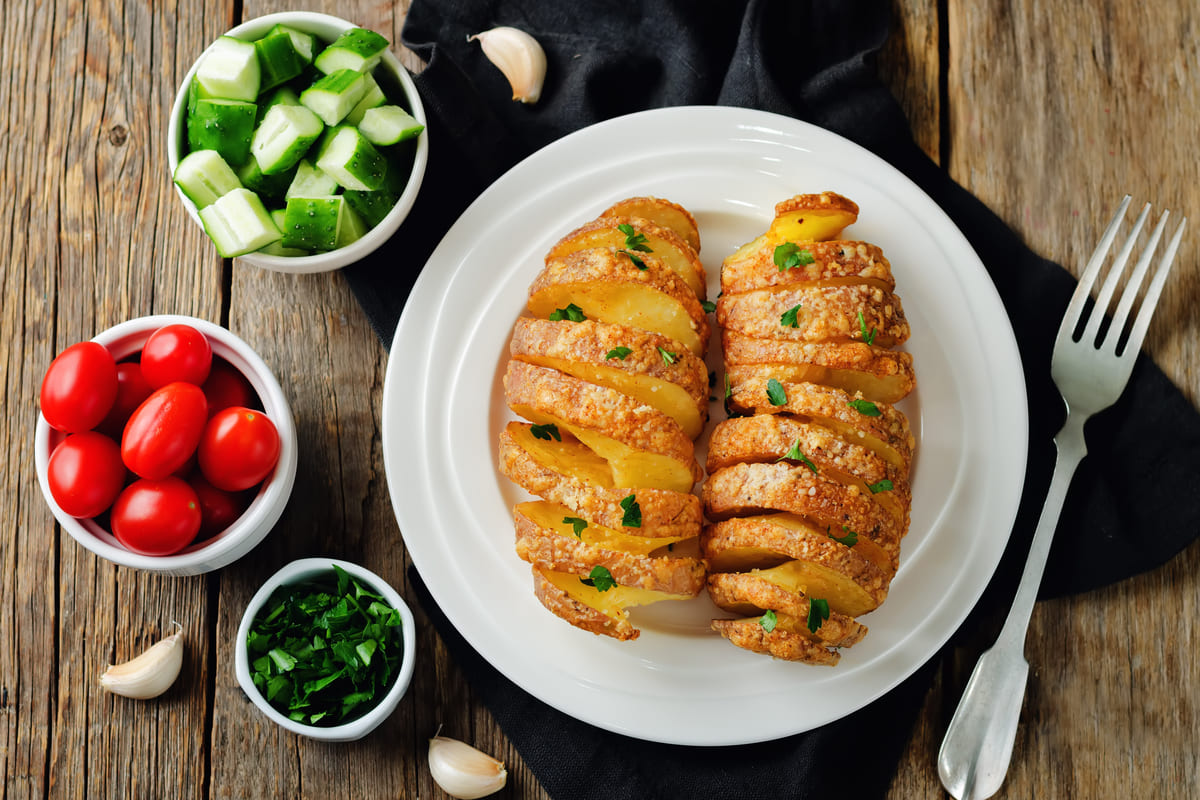 Take the potatoes, wash them carefully without removing the peel. Insert a skewer into the center of each potato lengthwise.
With the help of a smooth blade knife, start cutting the potatoes starting from one end to the other and proceeding diagonally.
At this point with your hands stretched out the spiral obtained . Brush the potatoes with a drizzle of olive oil and place them on a baking sheet covered with a sheet of baking paper.
Separately , mix the powdered spices with which you are going to sprinkle the potatoes. Sprinkle with the spice mix then proceed with cooking.
Place in the oven and cook at 175°C ( ventilated oven ) for 25 minutes. When cooked, remove from the oven and serve immediately.
storage
For the fried recipe we recommend consuming the twister potatoes at the moment , instead as regards the recipe for baked potatoes, you can keep them in the fridge for 1-2 days , well covered in transparent film.
Riproduzione riservata © - WT