Pink salt plantain chips: crunchy and irresistible!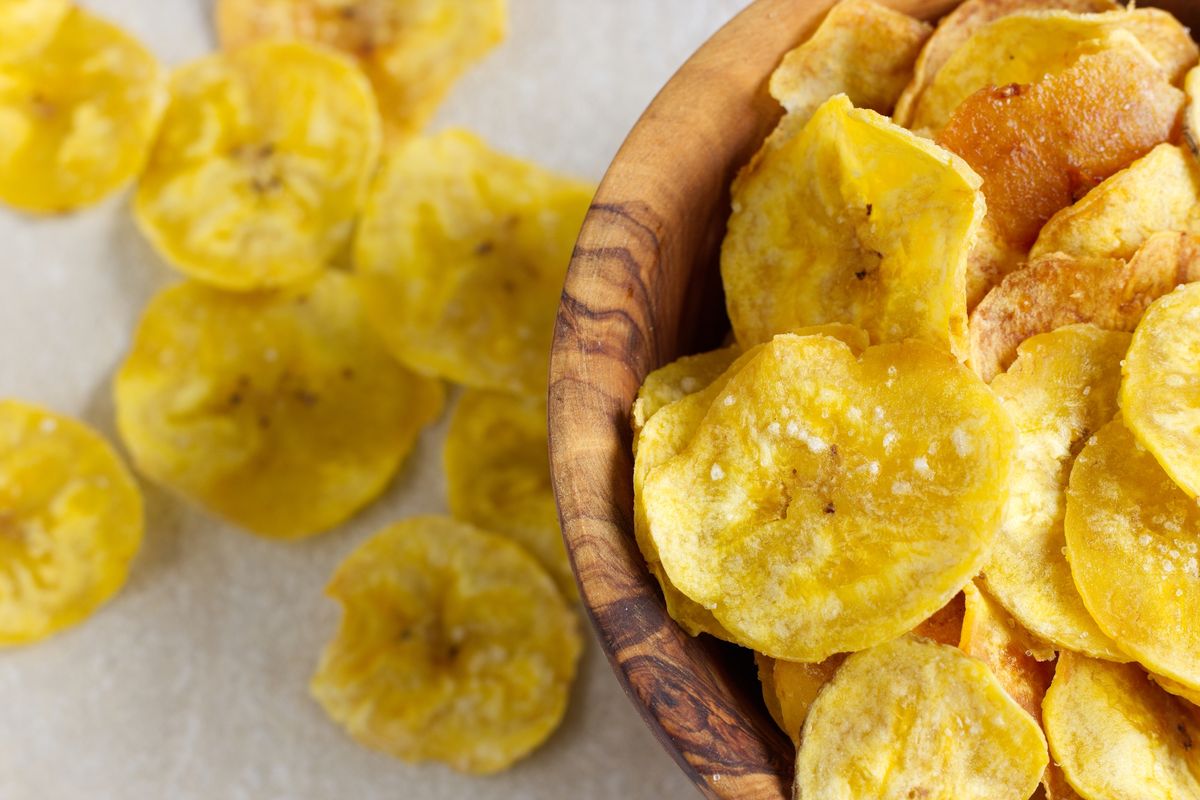 The pink salt plantain chips are a delicious, original and very simple side dish. Your guests will love it!
As simple as all really good things, this side of chips is unforgettable and super easy to make. The pink salt plantain chips are delicious and when you learn how to make them you will never stop. Rich in nutrients including proteins, carbohydrates, minerals and vitamins , this tropical fruit similar in appearance to the banana is a concentrate of goodness and health and lends itself to numerous preparations.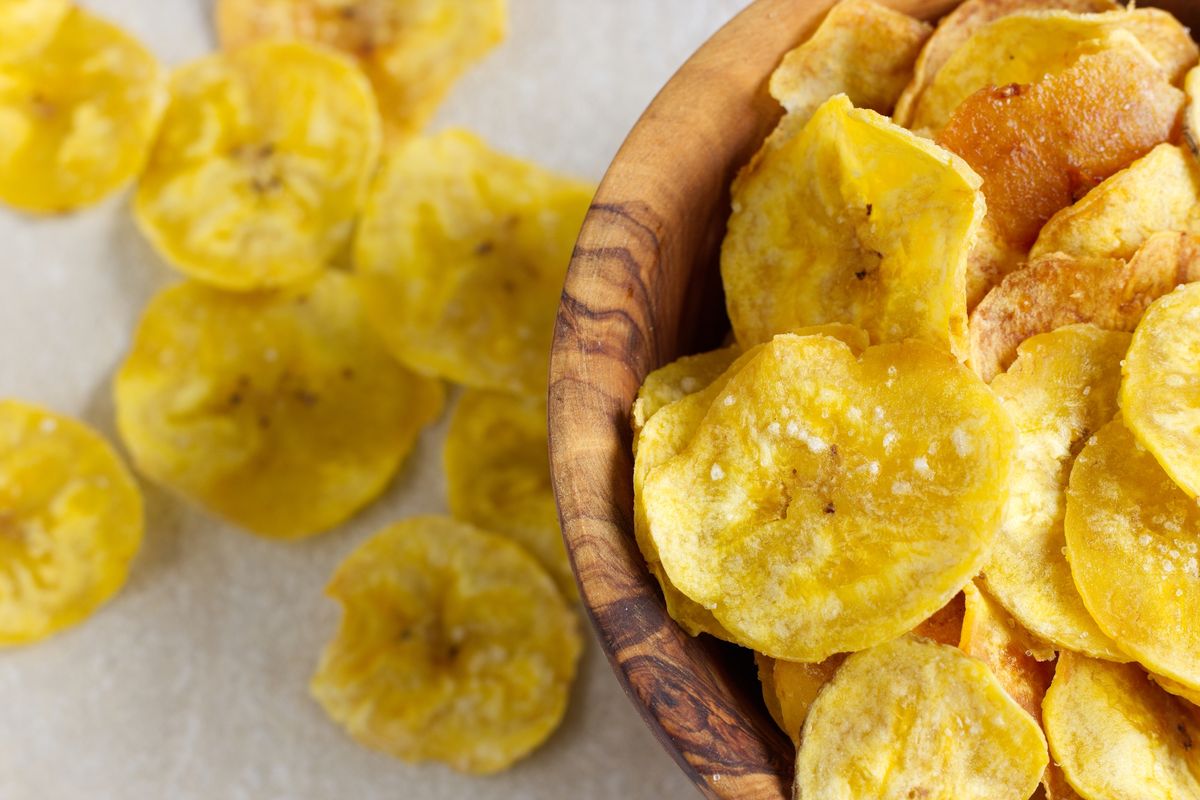 Preparation of plantain chips with pink salt
Begin by peeling the plantains, cut the fruit into evenly slices of a maximum of half a centimeter thick. Mash each washer well with a fork or the bottom of a glass.
Now take a pan suitable for frying and pour plenty of sunflower oil. Slices of plantain will need to be friedas you fry potatoes , it's the same.
When the sunflower oil is boiling (do a test by dipping a piece of plantain) you can slowly proceed with the frying which is optimal when you see these wonderful plantain chips turn brown.
Slowly arrange the chips on absorbent paper and only when they are dry distribute the pink salt. It is fine both fine and coarse, freshly ground with a salt mincer.
Now serve in a nice serving dish or in a small bowl and serve with the second course you have chosen or even alone, as a savory snack, they are delicious.
If you want to try another recipe that uses plantain, you could try cinnamon-scented fried sweet plantain
storage
We recommend consuming the plantain chips at the moment .
READ ALSO: What is the difference between banana and plantain?
Riproduzione riservata © - WT