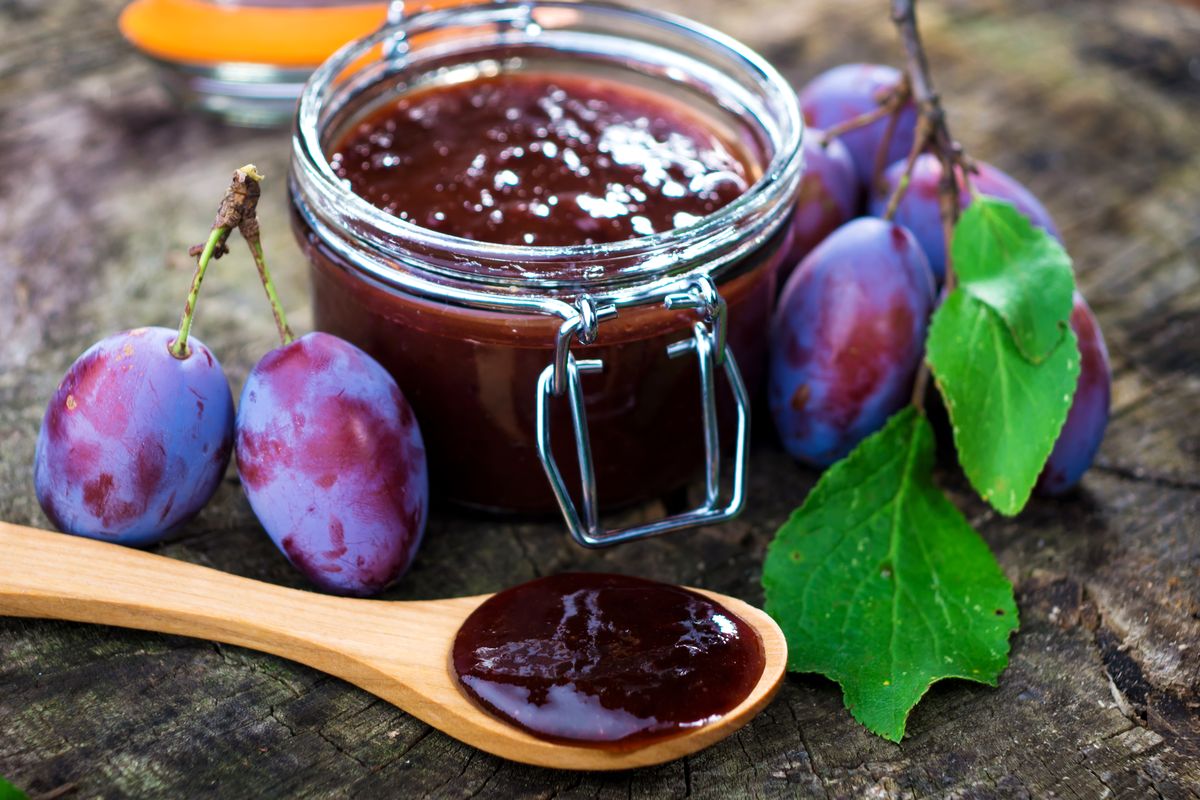 Plum jam is an excellent summer preserve, perfect to be enjoyed on bread or to enrich your desserts. Here's how to prepare it!
Homemade jams are able to give great satisfaction. Excellent spread on bread for breakfast (those with a sweet tooth can also add butter), to enrich tarts or simply as gifts, jams and marmalades are also an excellent way to preserve fruit and vegetables. Plum jam, for example, should be prepared in the summer , when these fruits are ripe and juicy in season, and can be kept throughout the winter.
The preparation of plum jam, even if it would be more correct to call it jam, is very simple and there is no need to add pectin. You will need ripe plums, sugar and lemon juice as well as some well-sterilized jars . Let's see the process together!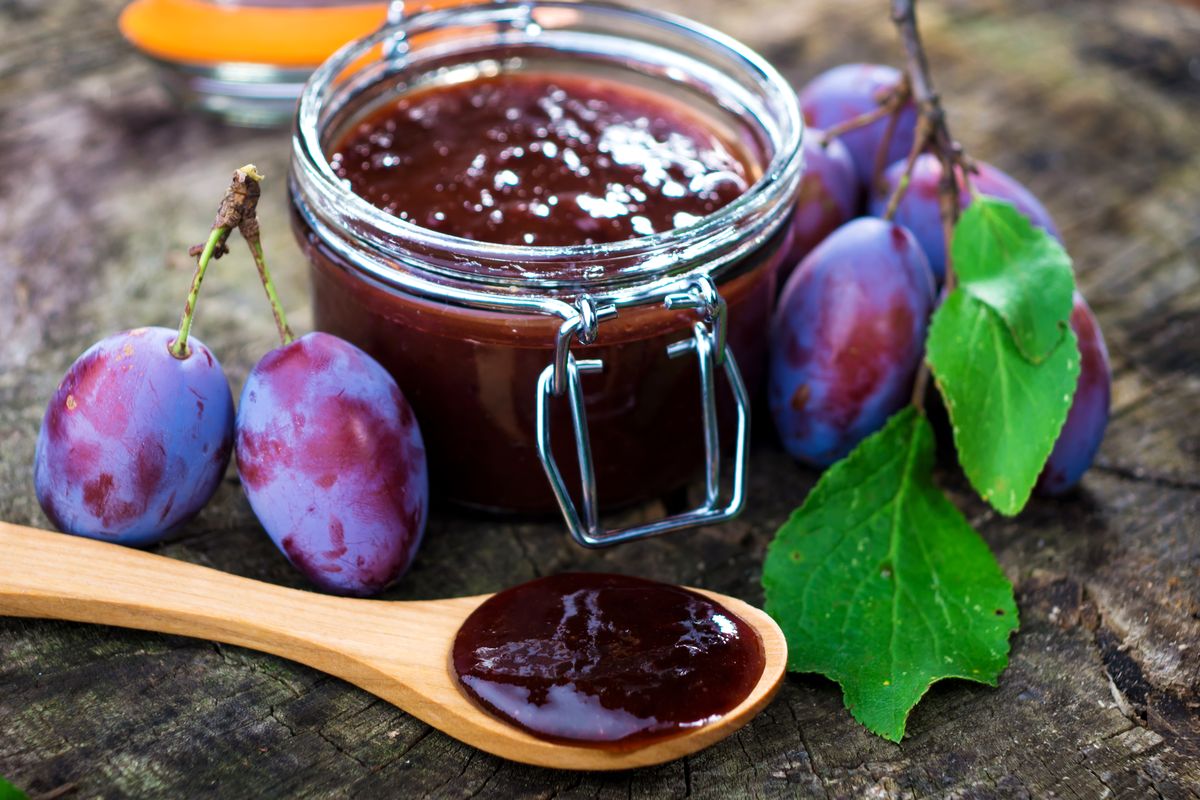 How to prepare the plum jam recipe
To prepare the plum jam, start by sterilizing the jars well by following our guide linked above or that of the ministry of health.
Then wash the plums well, cut them in half and remove the stone.
Transfer them to a large saucepan with the sugar and lemon juice.
Mix well, cover with plastic wrap and leave to macerate for about 1 hour .
Once the time has passed, remove the film and put the pot on the fire, first over a high flame and then, once it comes to a boil, over a low flame, leaving it to cook for 40-45 minutes .
Once the time has passed, proceed with the saucer test and, if the consistency is right, turn off the flame.
Now you can decide whether to leave the jam in small pieces or pass everything with a vegetable mill or with an immersion mixer to have it smooth and homogeneous.
Fill the jars up to one centimeter from the edge, close with the lid and turn upside down immediately. The heat of the jam will be sufficient to form the vacuum.
How to preserve plum jam
Put the plum jam in the pantry for at least a month before consuming it , it will keep for about 3 months if the vacuum was done correctly. Once the jar is opened, keep it in the fridge and consume the contents within 4-5 days .
Riproduzione riservata © - WT