Polenta and osei: the (savory) recipe of the Venetian tradition!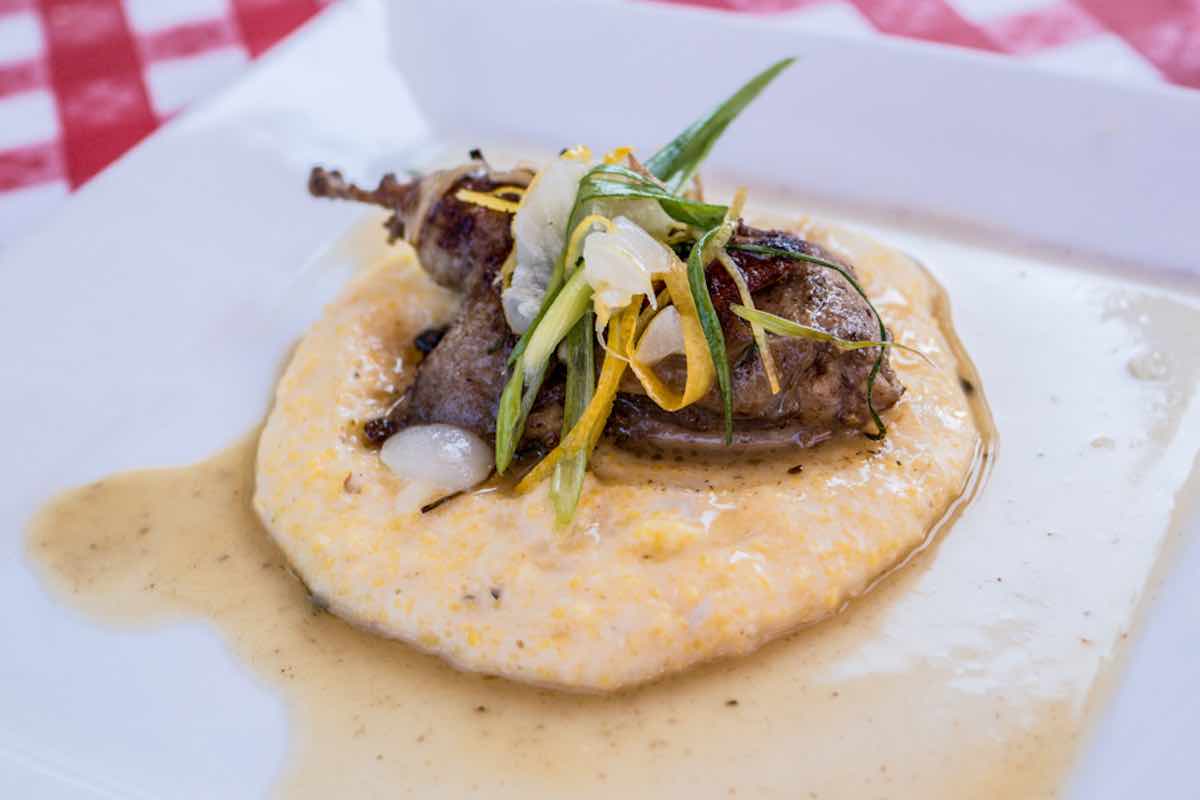 Salted polenta e osei is a tasty traditional Venetian dish, ideal for any occasion and very easy to prepare.
Polenta e osei is a traditional Italian dish that is spread in two totally different variants. The first is sweet polenta e osei , which is made in Bergamo and consists of a sweet polenta covered with almond paste, with little chocolate birds as decoration. The second is a salty version , which can be traced back to the areas of Veneto or Bergamo.
Today we will prepare salted polenta e osei, a Venetian recipe that combines a preparation of traditional polenta with bird skewers, usually quail, larks, finches or thrushes, cooked with sage and with slices of lard or bacon. This recipe is one of the oldest preparations in Northern Italy and is ideal if served as a single dish, but also as a main course. Let's go and see how to make Venetian polenta!
Polenta and osei: the recipe with game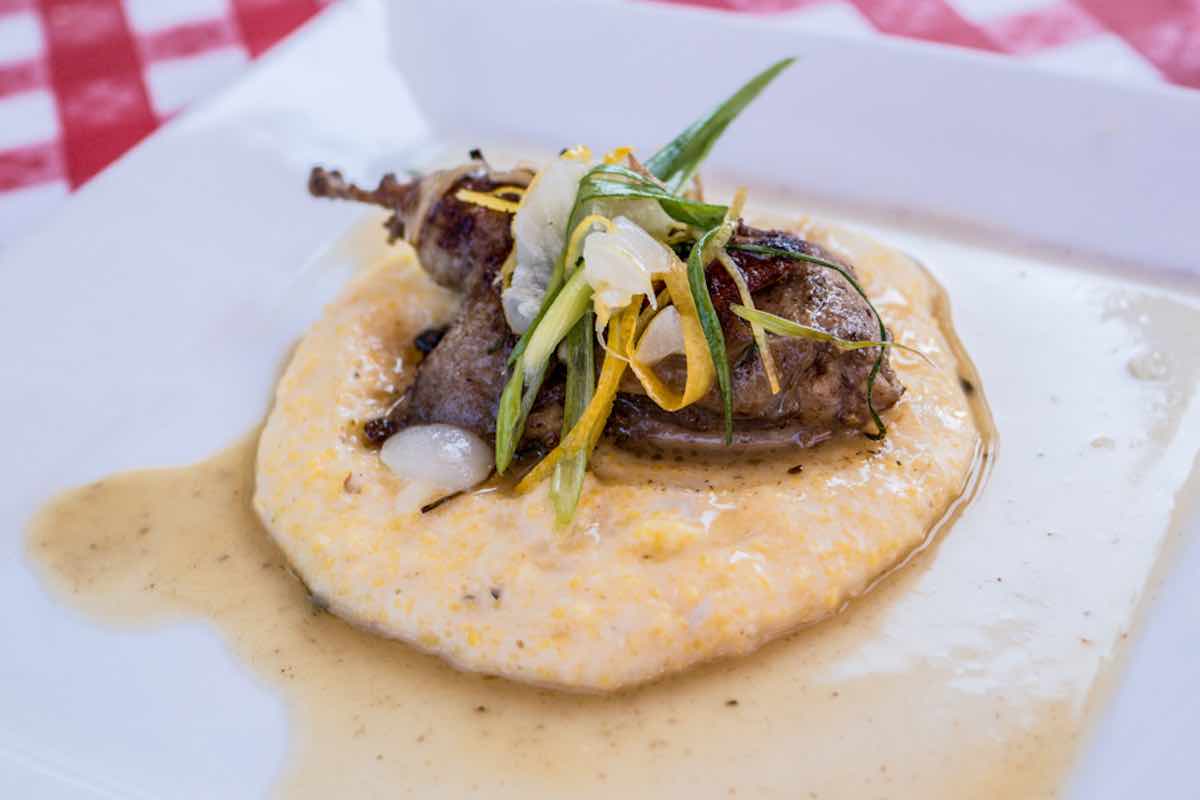 To begin with, heat about 2 liters of cold water in a saucepan, and once it comes to a boil, add the corn flour , a drizzle of oil and a pinch of salt. Cook the polenta for at least 40 minutes, stirring frequently.
Take care of the cleaning of the birds: usually larks and thrushes are used. Remove the feathers from the thrushes and bring them close to a flame to burn all the external hair, remove the legs and eyes and then rinse under running water.
Prepare the skewers, alternating the game with a slice of lard and a slice of sage
Melt some butter in a pan, then cook the skewers for about 10-15 minutes.
In a serving dish, place the skewers on top of the polenta and serve.
If you like polenta, you can't miss our recipe for polenta concia !
Advice
You can also choose pancetta for this dish and not lard for your osei skewers.
If you have leftover polenta from the day before, you can still make this dish. The Venetians bring polenta brustolà to the table in this way, serving it with osei: just arrange the cold polenta on a cutting board and then create slices to be roasted directly on the grill.
storage
Polenta e osei is a dish that you can keep in the refrigerator for 1-2 days at the most.
Riproduzione riservata © - WT