Polenta chips in an air fryer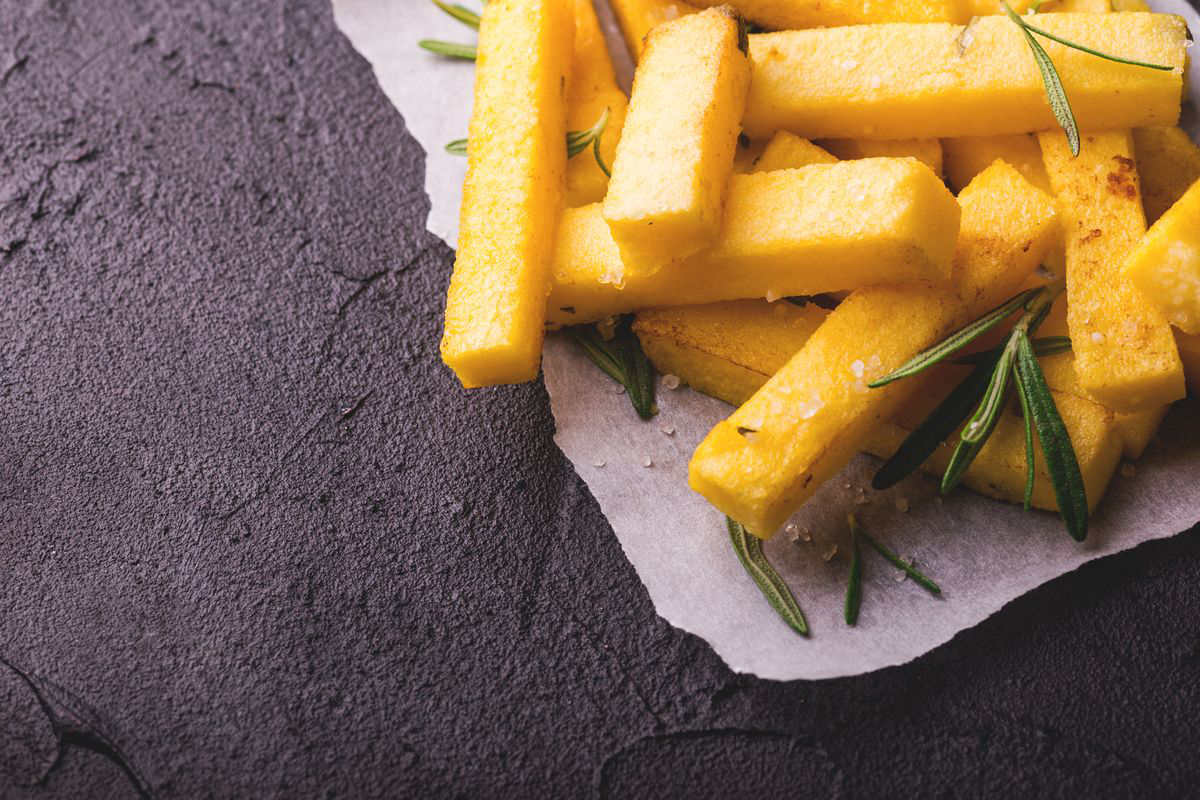 To be prepared with leftover polenta, polenta sticks in the air fryer are perfect as an appetizer or side dish.
If you have leftover polenta, there's nothing better than turning it into delicious crunchy and tasty appetizers such as sticks of polenta in an air fryer. In fact, this appliance allows you to make the outside of the polenta extremely crunchy , while keeping the inside soft. Very few minutes are enough to prepare them especially if, as mentioned, you will use leftover polenta.
We have flavored the polenta sticks with minced rosemary, garlic powder and salt , but you can let your imagination run wild by adding, for example, smoked paprika for an even more rustic scent. Serve them as an appetizer or as a side dish when they're still hot: they'll be snapped up!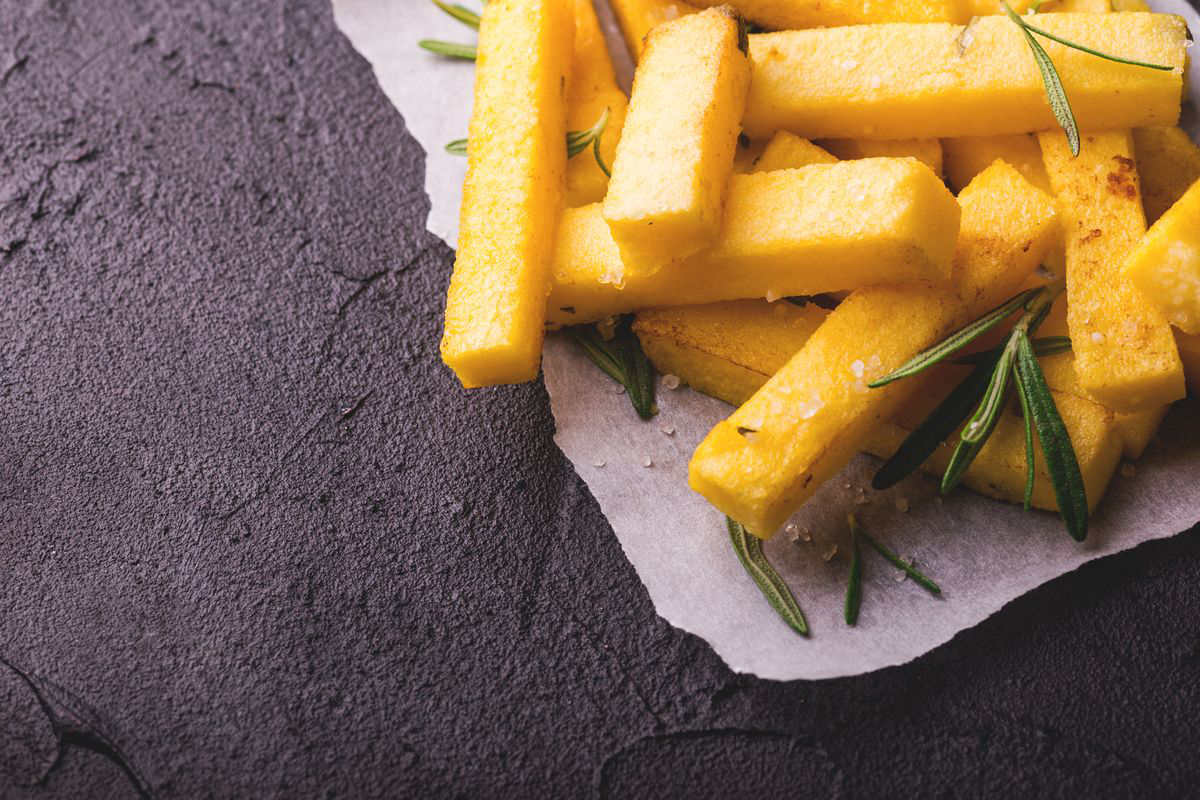 How to prepare polenta recipe in air fryer
If you don't have leftover polenta, the first step is to prepare it. Both instant polenta , the one ready in 10 minutes, and the long-cooking one are fine. In both cases, bring the salted water to the boil, then pour in the flour, stirring with a whisk.
Bake for the necessary time based on the chosen flour and once ready pour it onto a pan lined with parchment paper trying to obtain a uniform thickness.
Let it cool completely before cutting it into sticks 1 cm wide and 10 cm long.
In a small bowl, combine the oil, the rosemary chopped with a knife, the garlic powder and a pinch of salt and mix everything well. With the help of a kitchen brush, distribute the sauce on the polenta sticks.
Place them in the basket of the air fryer and cook at 200°C for 15 minutes . Serve them piping hot and crunchy.
Another way to prepare polenta chips is in the oven : in both cases they are excellent on their own or accompanied with a cheese fondue.
storage
Air fryer polenta will keep for 2-3 days in the refrigerator . We advise you to heat it for a couple of minutes in the air fryer before enjoying it.
Riproduzione riservata © - WT