Polenta pizzas with anchovies and vegetables: delicious and different from the usual aperitif!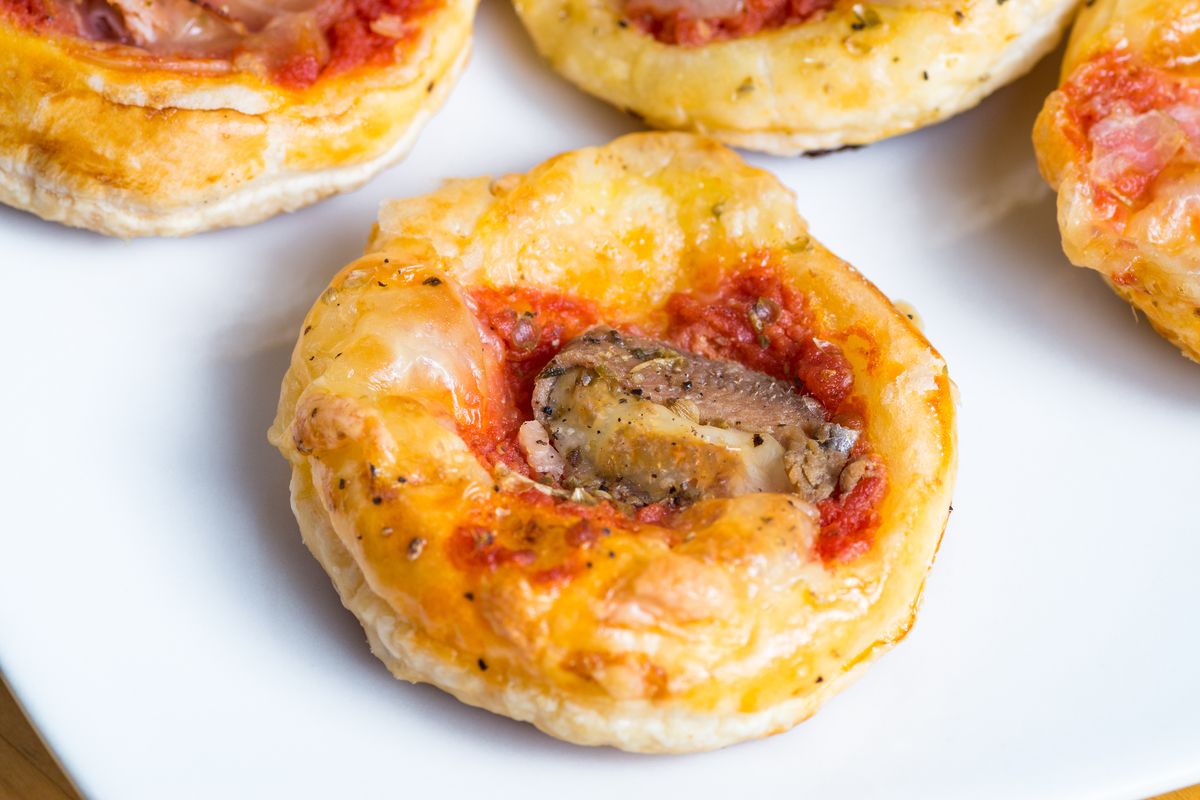 Polenta pizzas with anchovies and vegetables are a perfect idea for delicious appetizers or to be proposed for a buffet or an aperitif with friends.
Polenta pizzas with anchovies and vegetables are an alternative to the classic pizzas, a must in buffets or aperitifs . In this case the base is not made with leavened dough but with compact polenta which was then given the shape of a disk.
You can fill your pizzas as you prefer with the classic tomato and mozzarella or with cold sauces such as creamed cod or ham mousse.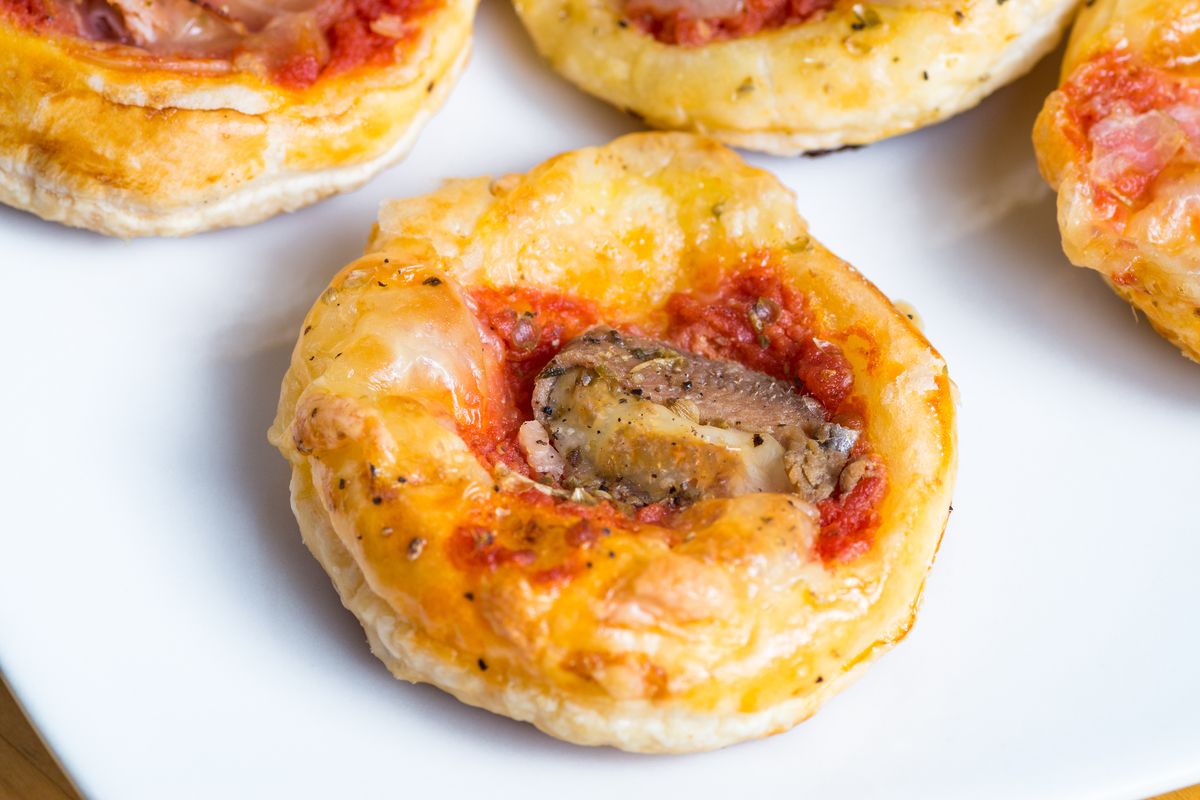 Preparation of polenta pizzas with anchovies and vegetables
To prepare the polenta pizzas with anchovies and vegetables, start with the preparation of the polenta : bring the water and milk to the boil then add a pinch of salt and the flour, stirring with a whisk to avoid the formation of lumps.
Cook until the polenta becomes quite firm.
Immediately transfer the polenta to a baking dish lined with parchment paper and level it with a spatula or spoon. Let it cool down.
Meanwhile , quickly sauté the cherry tomatoes in a pan with a drizzle of extra virgin olive oil, cut the mozzarella into slices and thinly slice the peppers with the help of the mandolin.
Take the now cold polenta and make your pizzas with the help of a mold.
Transfer the discs to a baking tray lined with parchment paper then distribute the mozzarella, peppers, cherry tomatoes and filleted anchovies over them. Finish with a round of ground black pepper.
Bake in a preheated oven at 190 ° C for about 10 minutes , then remove from the oven and decorate with fresh basil leaves to taste. Serve and enjoy your meal.
Do you like this idea but want something more classic? Here's how to prepare puff pastry pizzas .
storage
We recommend keeping the pizzas for a maximum of 1 day in the fridge, then you can put them in the oven or pan for a moment before serving.
READ ALSO: Have you ever tried baked polenta in the shape of sticks?
Riproduzione riservata © - WT