Pork slices breaded with cornmeal: with and without eggs!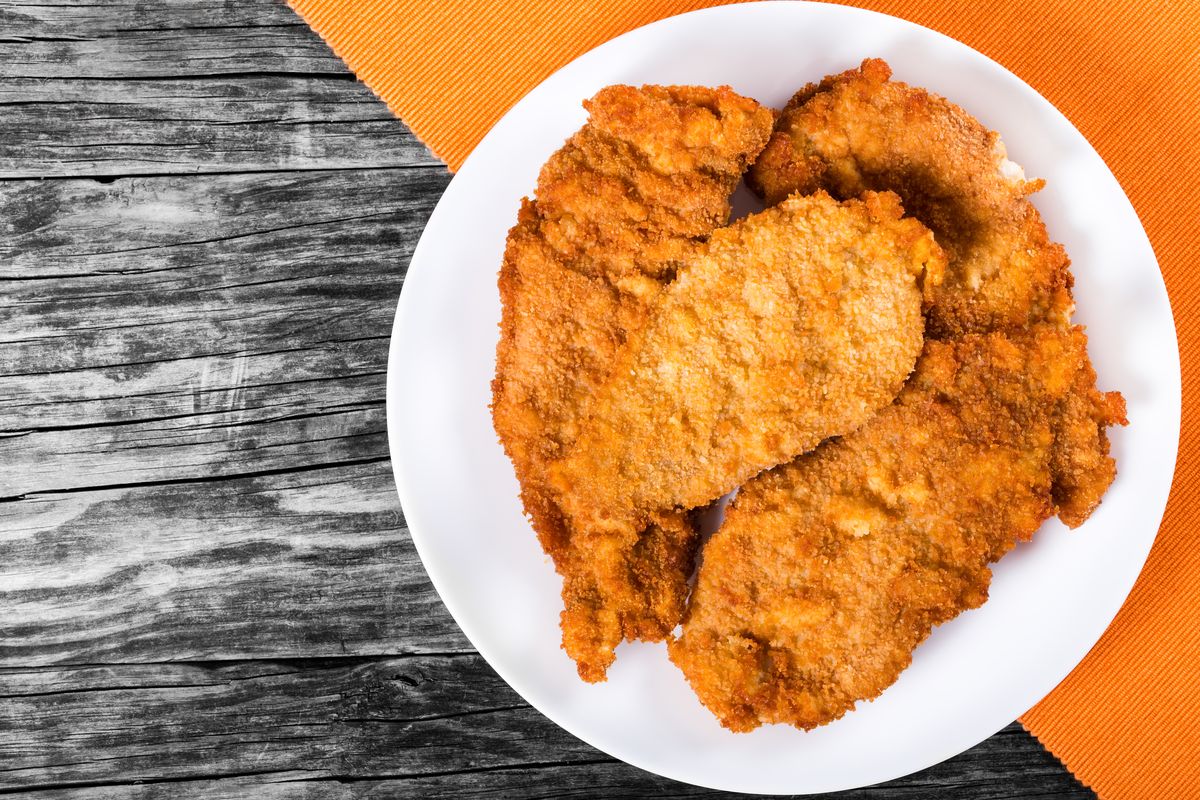 Pork slices breaded with cornmeal are a delicious and easy-to-prepare gluten-free variant, perfect as a second course for a family dinner.
Today we are going to prepare pork steaks breaded with cornmeal in a light and quick version, ideal for coeliacs or for those who want to try a different breading than usual. In today's recipe, in fact, we will use cornmeal, easily available and ideal for breading meat fillets, especially chicken and pork, but also fish. And thanks to its grainy texture it guarantees perfect browning and crunchiness!
Today we'll show you two versions of this recipe: a more traditional one with eggs, and another one where we'll replace them with mustard! Let's go see what ingredients we need for our 100% gluten-free breaded steaks!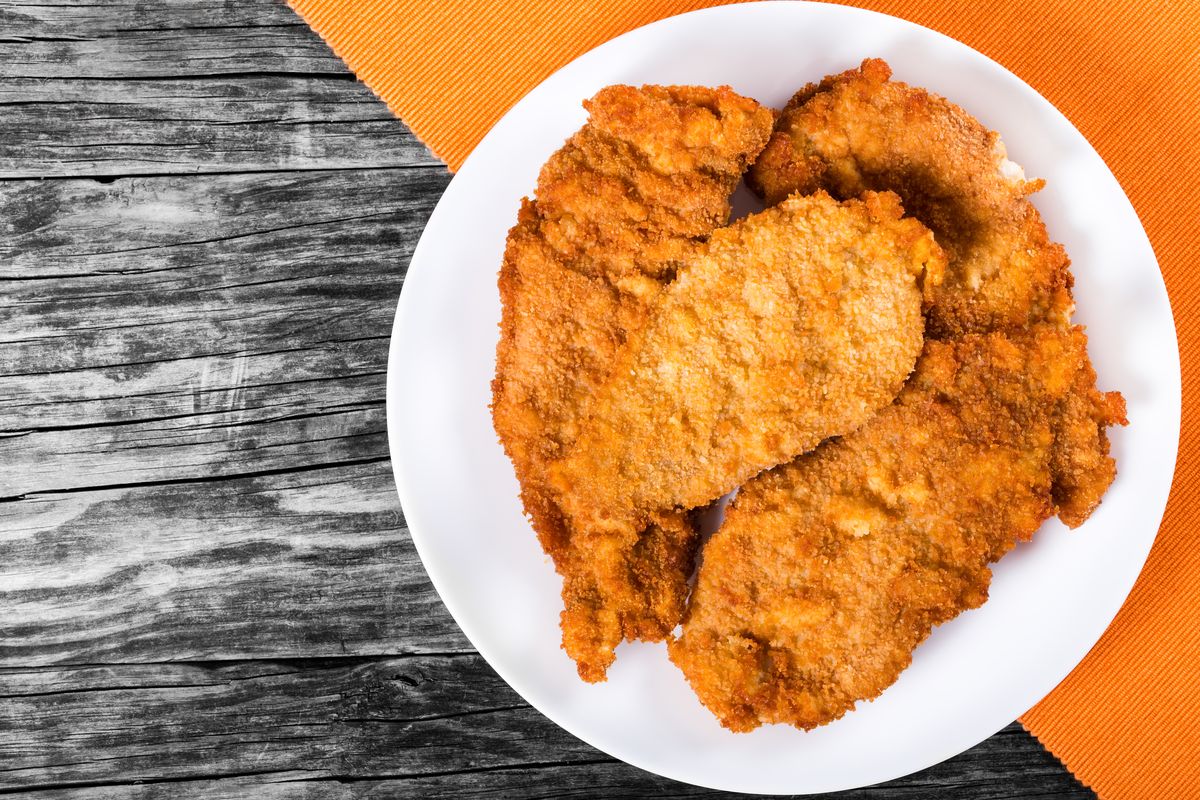 How to make gluten-free breaded pork
Pour the cornmeal into a large tray, then take the pork fillets and dry them well, so that the breading adheres better.
In a bowl, beat the eggs with a pinch of salt and when you're done, completely immerse your slices in the egg. Finally, coat the meat in flour on both sides.
If you want a thicker breading, you can also repeat the operation twice. Once your slices are ready, let them rest in the fridge for 10 minutes.
Cook the slices of pork in a pan with the very hot seed oil, and when the breading starts to turn golden , remove them from the heat and dry them with a paper towel.
And if you want to make a lighter dish , try cooking your breaded pork slices in the oven: all you have to do is put them in the oven for about 10 minutes at 180°C.
Eggless breaded pork chops recipe with cornmeal
4 pork steaks
300 g of cornmeal
200 g of mustard
Salt to taste
seed oil or any frying oil
In a bowl, put three tablespoons of mustard and an inch of water to dilute, then brush your steaks on both sides with mustard.
At this point, dip them in cornmeal and adhere well. The mustard will ensure that the breading does not come off and will give your meat a different flavor than usual, strong and spicy!
Cook in a pan and pat dry the steaks once ready. Enjoy your meal!
Also try our gluten-free beef stew !
storage
In both versions, we recommend consuming the breaded slices of meat at the moment, as they are fried, otherwise you can also keep them for 1 day in the fridge , covered in transparent film. We do not recommend freezing in the freezer.
Riproduzione riservata © - WT