Potato and ham pie, simple and tasty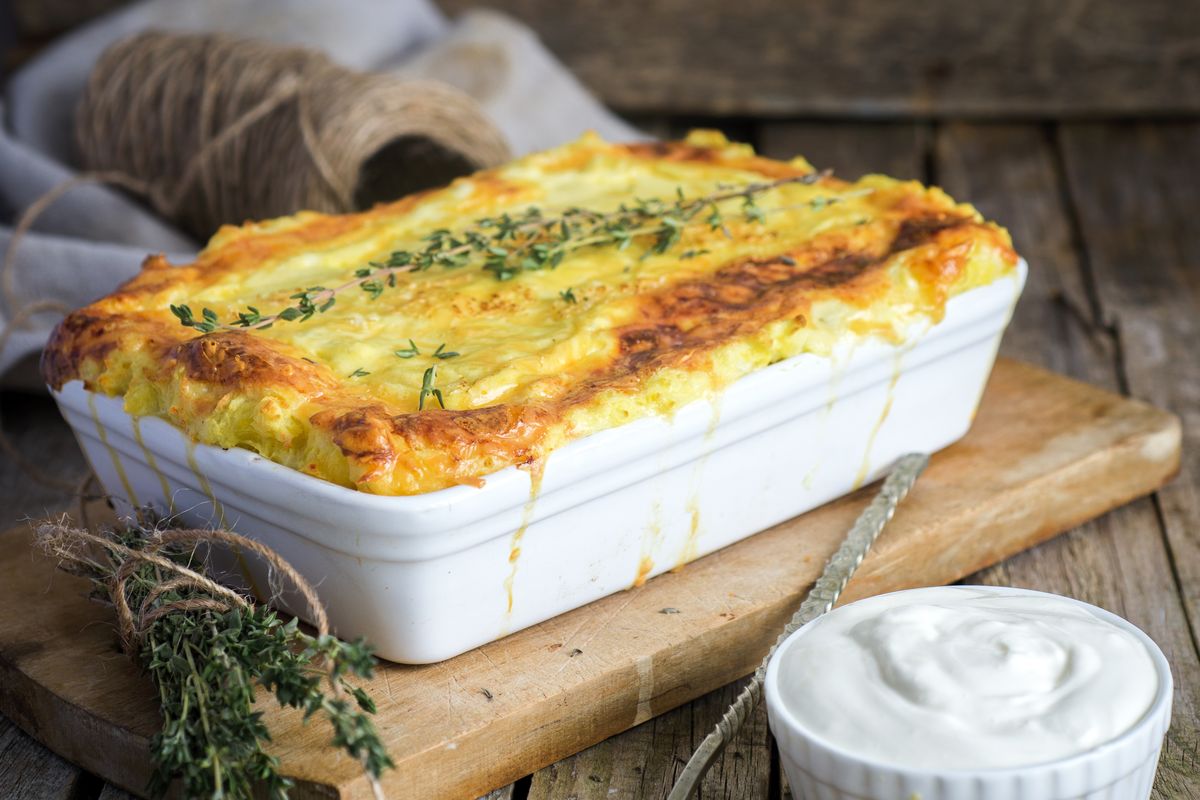 The potato and ham pie is an extremely pleasant dish to taste. Let's find out how to prepare it for maximum taste.
When we talk about potato and ham pie we mean a potato-based preparation that is baked in the oven and that can be made with always different ingredients.
Among the many possibilities, the most common and appreciated is that of the potato flan with ham and cheese. A tasty and stringy dish that always conquers both adults and children and that is suitable for both a family lunch and an evening with friends.
So let's find out how to best make the potato and ham flan!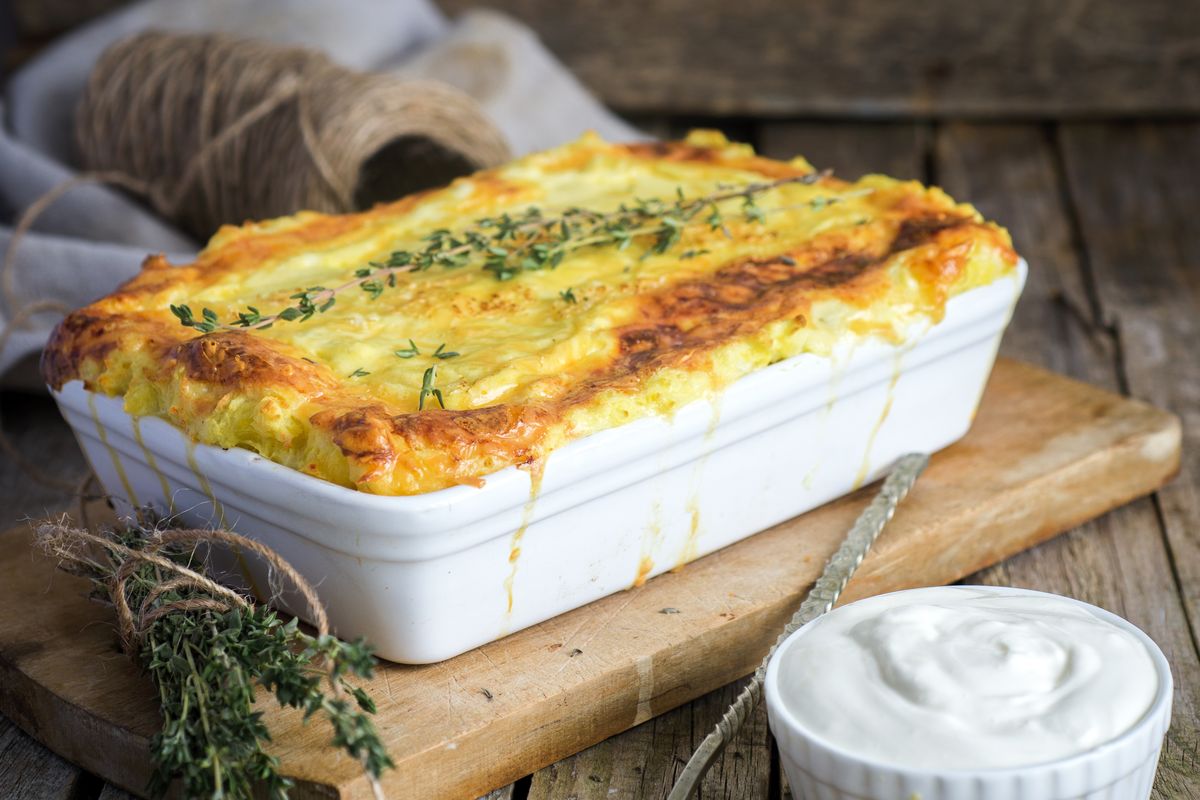 Preparation of the recipe for the potato and ham pie
Start by putting the potatoes in boiling water and letting them cook for about 20 minutes .
After the time has elapsed, drain and peel them , mashing them immediately afterwards with a potato masher.
Transfer the puree obtained to a large bowl and season with pepper, salt and Parmesan.
Mix well , add the eggs and butter without stopping mixing the ingredients.
When the mixture appears well blended, take an ovenproof dish lined with parchment paper and use half of it to create a first layer.
Cut the mozzarella and ham into cubes and place them in the pan covering them with the other half of the potato mixture.
Cover everything with breadcrumbs and bake in a preheated oven at 180 ° C for about 30 minutes .
After the time has elapsed, take the potato pie with cooked ham and cheese out of the oven and serve it still warm.
There is a tasty variant of this dish which is that of the potato and ham pie without eggs.
To make it, simply omit the eggs and, if desired, increase the quantity of potatoes a little. Instead of 1 kg you can use 1.2 kg . In this motion the potato and ham flan will still be greedy and pleasant to taste.
storage
The potato, ham and mozzarella pie can be stored in the refrigerator for 1 or 2 days . The important thing is to place it in a tightly closed airtight container and keep it always and only when it has cooled down.
If you liked this recipe, try the vegetable flan too!
Riproduzione riservata © - WT