Potato balls in an air fryer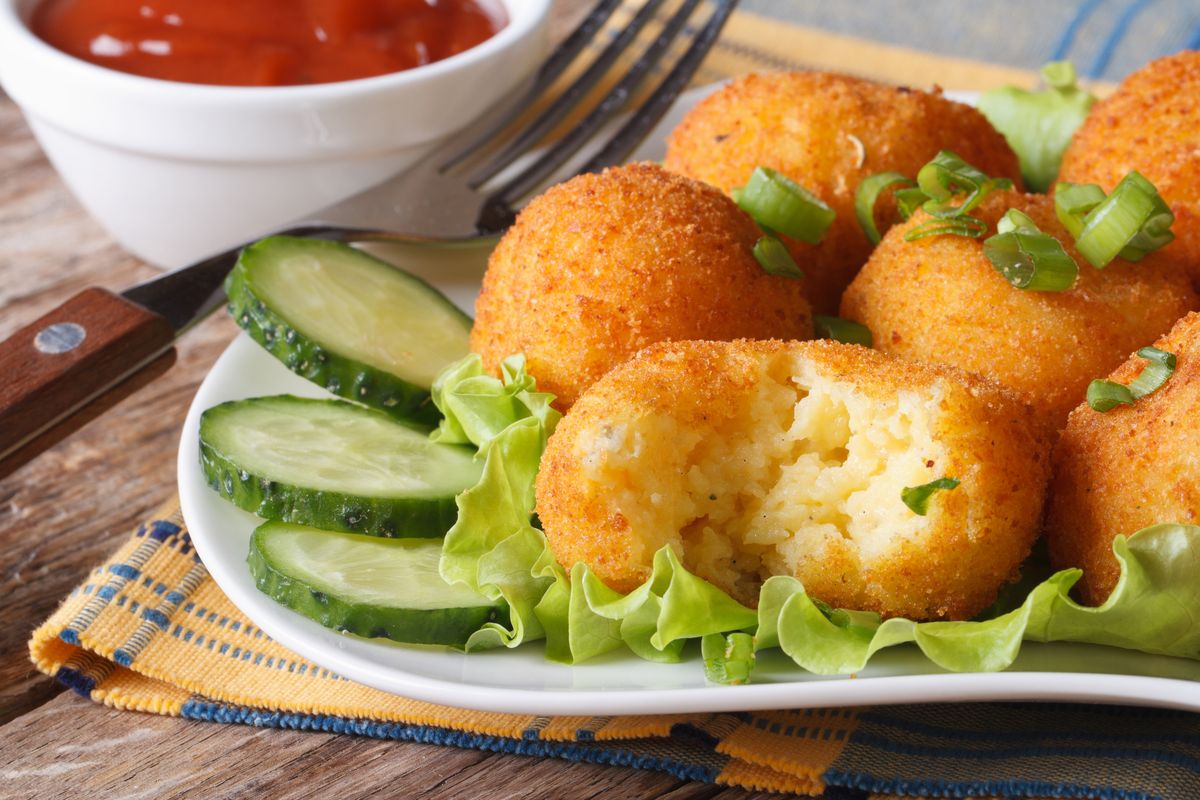 Excellent hot or cold, as a main course or appetizer, potato balls in the air fryer are a versatile and tasty recipe.
Meatballs are one of those dishes that everyone agrees on. Perfect to eat with your hands , they are prepared in a short time and do not require great cooking skills. This is also the case with potato balls in an air fryer, a quick and easy recipe that lends itself well to being served both as an appetizer and as a second course.
The preparation starts from cooking the potatoes, which must be boiled. Then add eggs, Parmesan cheese, parsley and breadcrumbs as needed to thicken everything. Once the meatballs are formed, they will be cooked in an air fryer simply sprayed with a little oil. The result is meatballs that are crunchy on the outside and soft on the inside.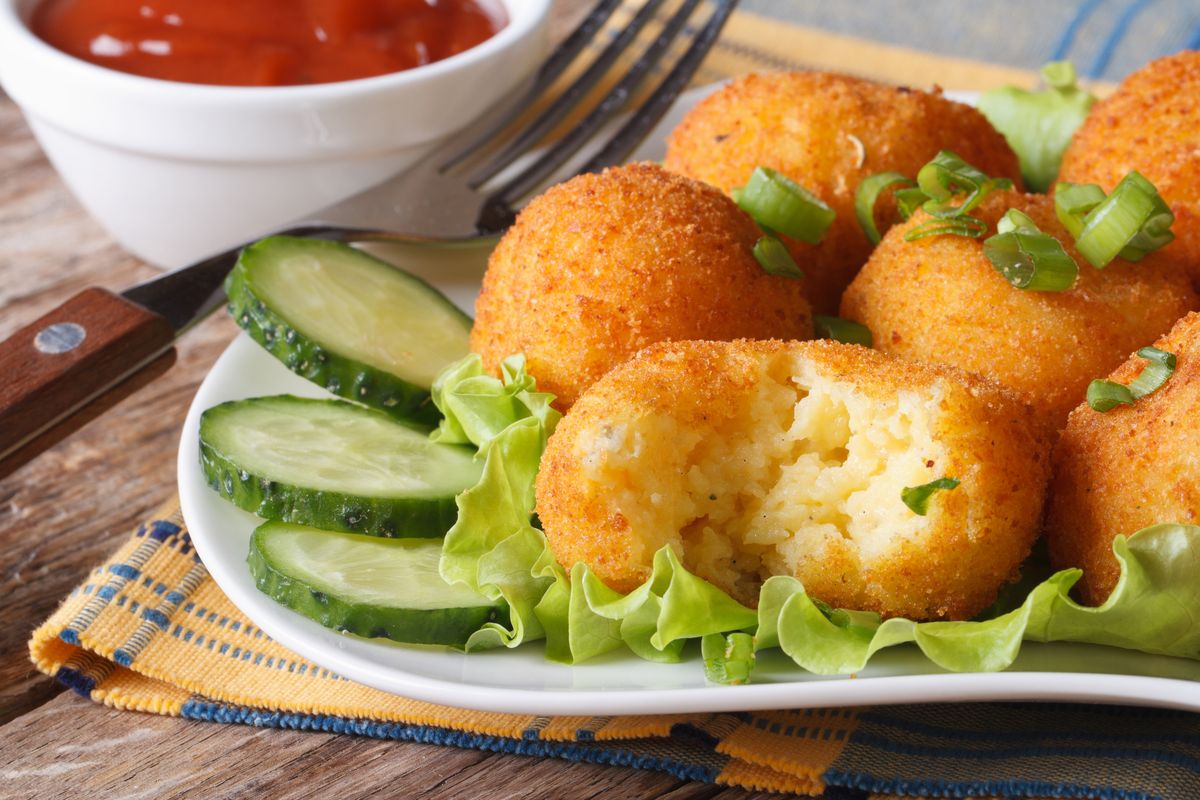 How to make air fryer potato patties recipe
First, peel the potatoes, cut them into 2-3 cm side pieces and boil them in plenty of salted water for about 20 minutes or until tender.
Transfer them to a bowl and, while they are still hot, mash them with a fork to reduce them to a puree. Let cool.
Once the potatoes are cold, add the egg, Parmesan cheese, chopped parsley, grated nutmeg, salt and pepper and mix everything well.
Incorporate the breadcrumbs a little at a time bearing in mind that it will take about ten minutes before you realize you have obtained the right consistency. Our advice therefore is to add a little, mix and wait for it to absorb before adding more. Patience is the secret to these and all meatballs.
Then form meatballs about the size of an apricot and flatten them with your hands. As they are ready, roll them in breadcrumbs and place them in the fryer basket.
Sprinkle them with a little oil and cook them at 180°C for 20 minutes , turning them halfway through cooking and spraying the other side as well. Serve after letting them cool for 10-15 minutes.
Potato balls are really irresistible but in the air fryer you can prepare all kinds of them. An example? Meatballs in the air fryer : a perfect second course!
storage
The potato balls are kept in the refrigerator for 2-3 days placed in an airtight container. You can enjoy them at room temperature or after heating them in a pan or air fryer.
Riproduzione riservata © - WT