Potato flan with sausage and mozzarella, rich and tasty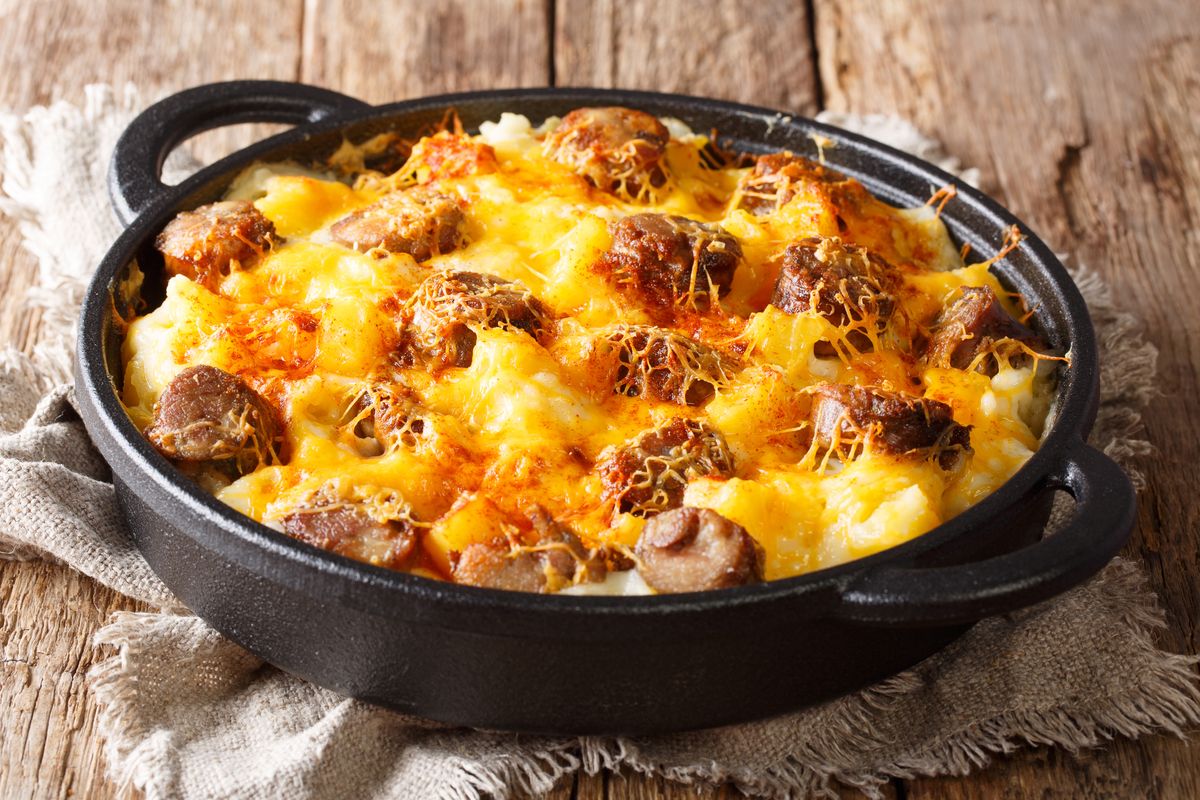 Potato flan with sausage and mozzarella is a single dish that is very simple to prepare. It can be prepared in advance and reheated at the right time.
The potato flan with sausage and mozzarella is a tasty single dish that is very simple to prepare. The longest preparation, in fact, is the cooking of the potatoes. To make it tastier, you can replace the mozzarella with scamorza or smoked provola. I also recommend using mozzarella for pizza which tends to release less water during cooking.
This flan can be stored in the refrigerator in an airtight container or tightly covered with plastic wrap for two days. Any more ideas? Try replacing the sausage with speck or ham and adding other vegetables such as grilled zucchini or aubergines.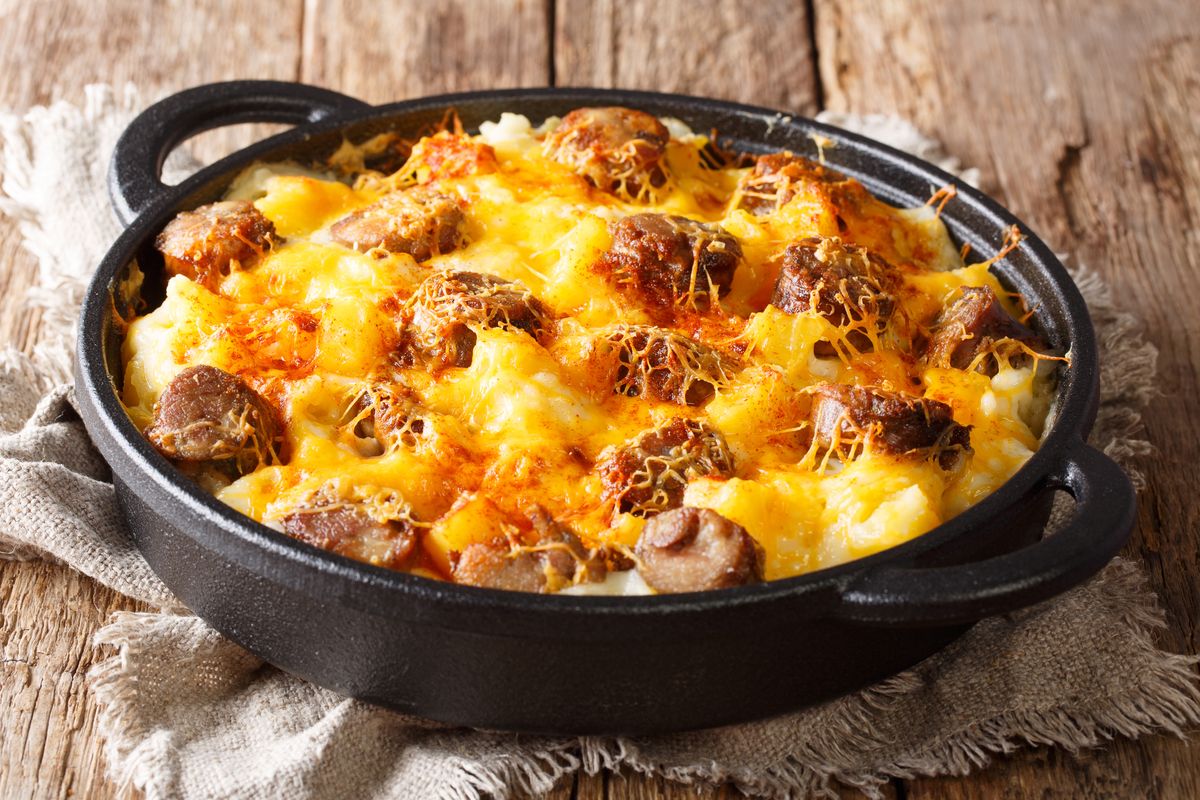 Preparation of baked potato pie with sausage and mozzarella
To prepare this potato, sausage and mozzarella gateau, start by boiling the potatoes in abundant salted water without removing the peel . Cook for about twenty minutes then drain and leave to cool.
In the meantime, remove the casing from the sausages, cut them into small pieces and brown them in a pan with a drizzle of extra virgin olive oil for five minutes.
Cut the mozzarella into slices.
Peel the cold potatoes and cut them into not too thin slices.
Line a pyrophile with baking paper and start arranging the ingredients in layers.
Bake in a preheated oven at 200°C for 10-15 minutes . Remove from the oven and leave to rest for 5 minutes before sprinkling with fresh parsley.
Serve and bon appetit!
If you liked this recipe, you can also try the juniper pumpkin and potato flan .
storage
It is possible to preserve the flan in the fridge for 2-3 days , well covered in transparent film.
Riproduzione riservata © - WT