Potato pizza, the recipe that saves you the expense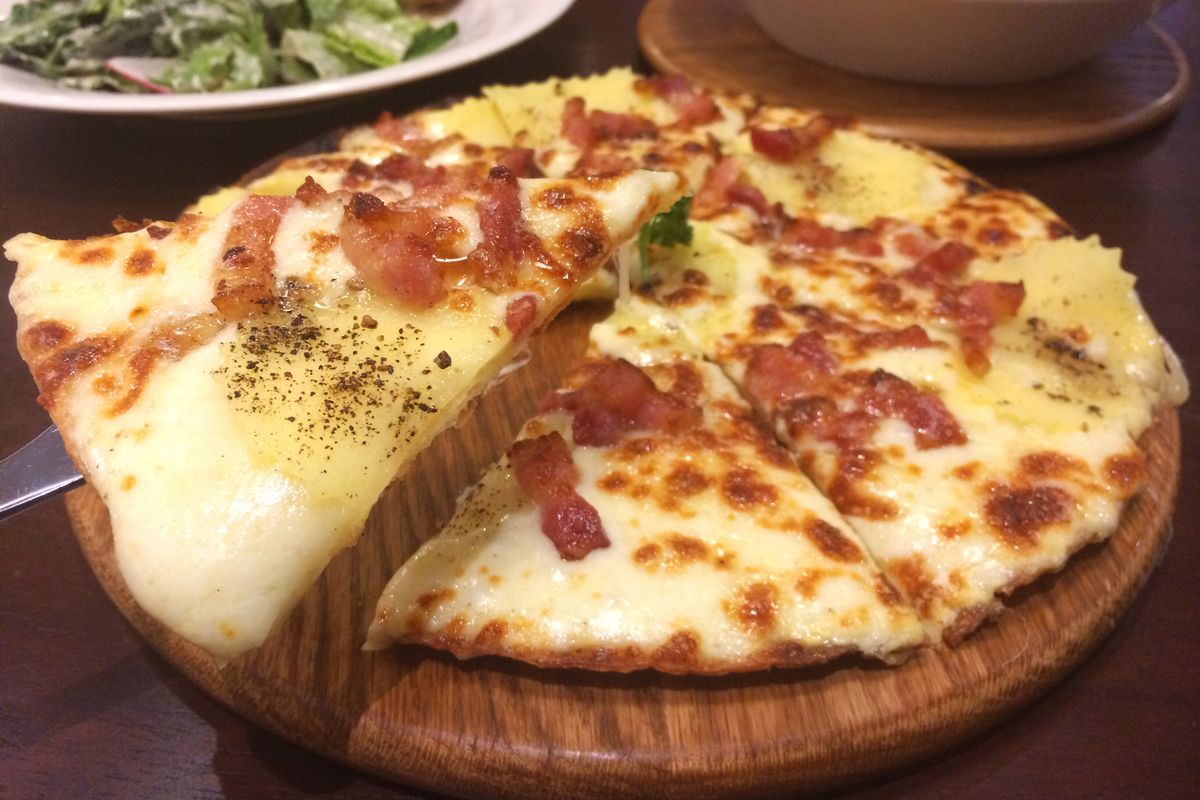 Halfway between a margherita pizza and a potato gateau: here is the delicious potato pizza with tomato and scamorza cheese.
Potato pizza is a delicacy that – we assure you – deserves to be prepared at least once in a while, as a single dish to be combined with a nice fresh salad. It is a recipe that recalls the classic potato gateau, but which is actually stuffed exactly as if it were a margherita pizza . The result is a variegated flavour, which brings to mind Neapolitan cuisine and also has a scent of Greece: in fact, it is seasoned with a mix of spices typical of moussaka, namely oregano, nutmeg and cinnamon.
The doses are for two , calculating a single dish. If you offer it as a second course, it's good for four.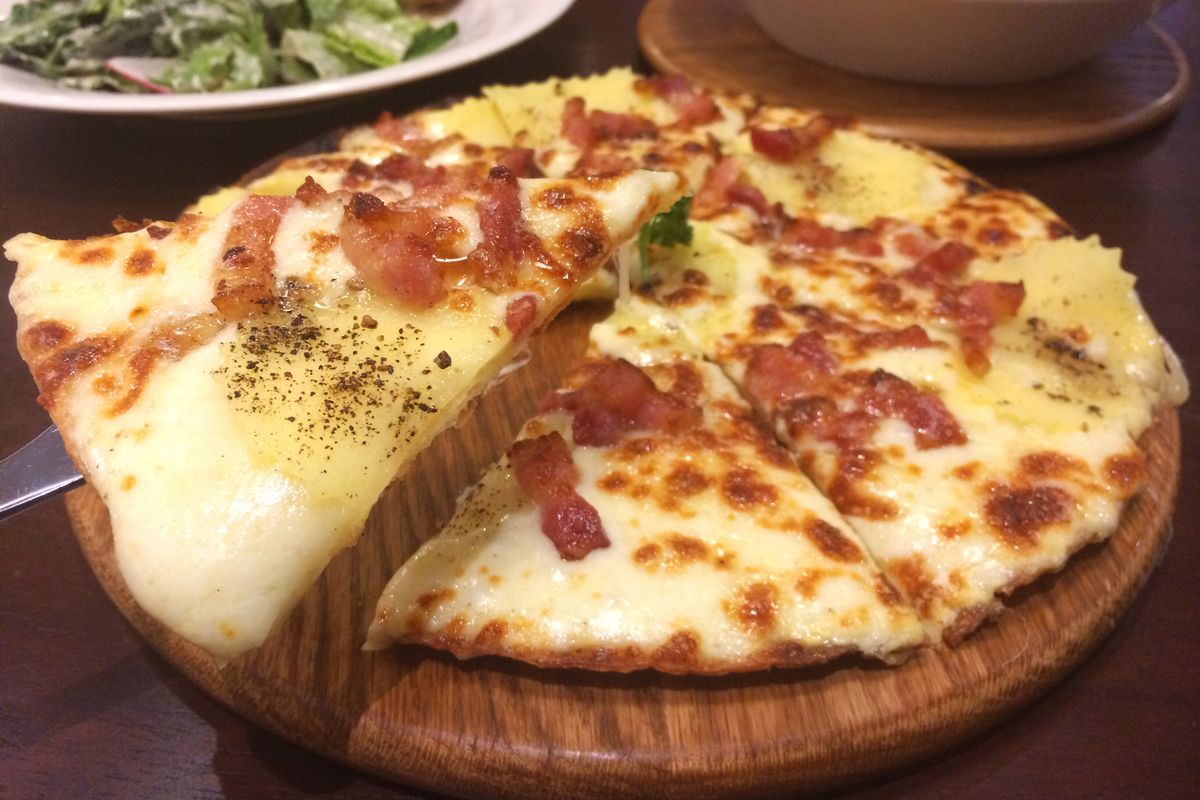 Preparation of potato pizza
First, boil the potatoes in their skins, starting with cold water. Peel them and pass them through the potato masher, collecting the puree in a bowl.
Cut half of the half of the scamorza cheese required by the recipe into cubes. Thinly slice the green olives.
Add a little salt to the potatoes, then incorporate the egg, olives, cream, scamorza cheese.
Grease a pizza pan and sprinkle with breadcrumbs (we used two crumbled rusks with a rolling pin). Pour the potato mixture forming a round, giving it the shape of a pizza about 2 cm thick. Also arrange the slices of coppered tomato, without peel.
Sprinkle with the remaining breadcrumbs and bake at 180°C for about 30-35 minutes .
While it is cooking, cut the remaining scamorza into thin slices. When the base is ready, arrange the scamorza slices as if you were filling a pizza and sprinkle with a mix of oregano, nutmeg and a hint of cinnamon. A round of oil and back in the oven for 5-7 minutes.
Serve your delicious potato pizza with tomato and hot scamorza cheese.
The classic version of this recipe is the potato gateau : a must try!
storage
We recommend keeping the potato pizza for a maximum of 1 day in the fridge , in a special container with a lid.
Riproduzione riservata © - WT