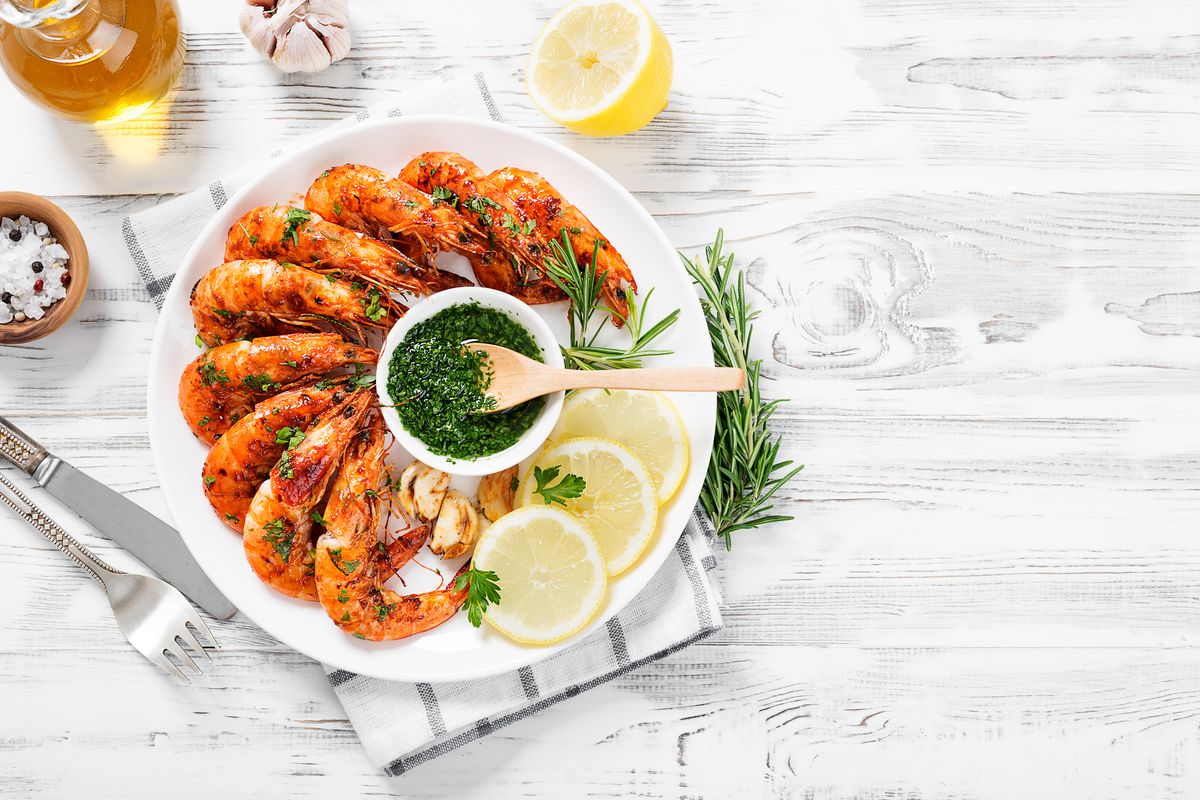 Prawns in an air fryer: how to get a plate of tasty, juicy and soft inside crustaceans.
The prawns in the air fryer crust represent a delicious variation of the classic crustaceans cooked in the oven. The appliance, which has been very popular for some time, allows not only to halve cooking times but also to obtain tender and juicy meat, without altering its organoleptic properties. Perfect as a single dish, they can also accompany risotto or pasta with the scent and flavors of the sea. For the preparation you can use either fresh prawns or frozen ones . Let's see together how to prepare them.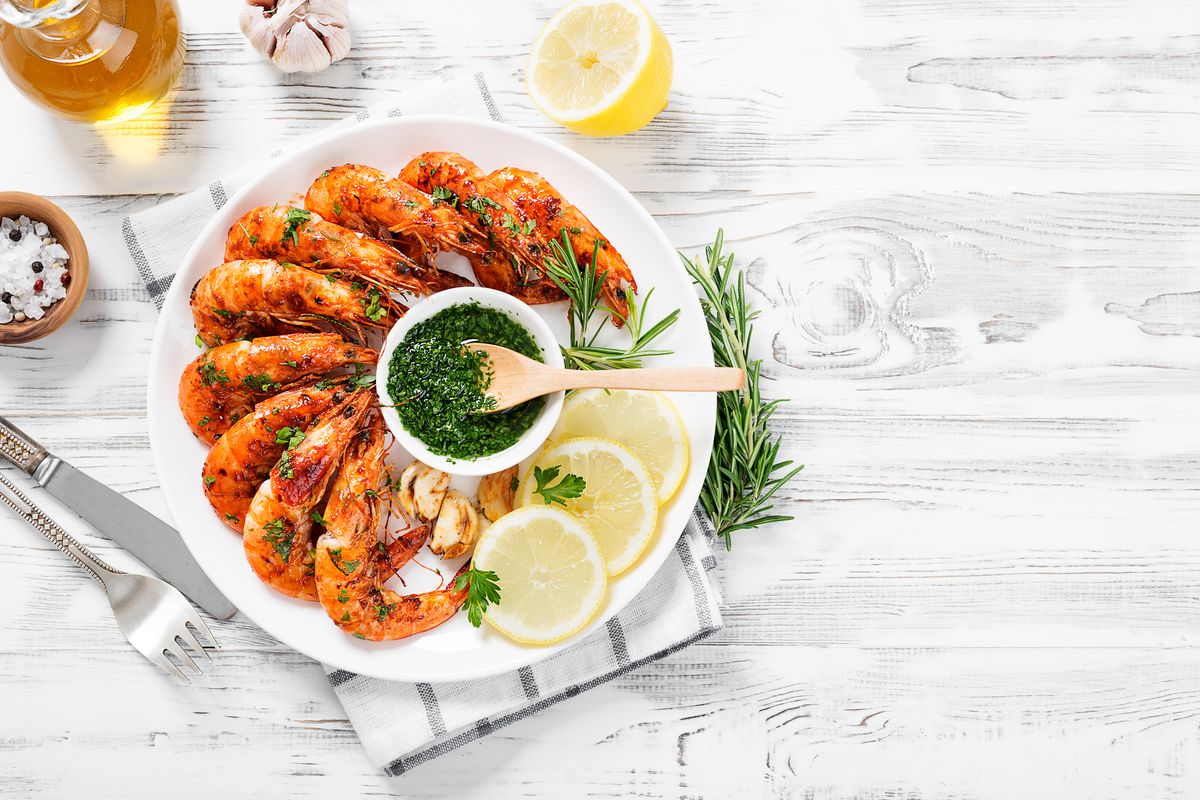 Preparing the prawns in the air fryer
Wash and chop the parsley .
Cut the garlic clove in half, remove the outer skin and core, then chop finely.
Pour the two ingredients into a small bowl, adding a generous drizzle of extra virgin olive oil, lemon juice and a pinch of salt.
Mix everything well.
Thoroughly wash the fresh prawns and dry them with an absorbent cloth. For aesthetic purposes, we suggest leaving the carapace but eliminating the black intestinal thread . To proceed, insert the kitchen scissors into the armor and make a small incision on the back. Insert a toothpick into the slot trying to reach the filament. Lift it up and gently pull it upwards until it is completely removed, being careful not to break it .
Marinate the crustaceans in the sauce made with parsley, garlic, oil, lemon, salt and leave to flavor for at least half an hour at room temperature.
After the indicated time, place the prawns one by one in the basket of the air fryer, without using trays or parchment paper and being careful not to overlap the shellfish . Depending on the size of your appliance, you may need to repeat this last step due or more times.
Cook at 160°C for about 12/13 minutes , turning the prawns halfway through cooking.
Serve with a few slices of lemon and a sprinkling of chopped fresh parsley.
To give a little more character to the dish, you can add coriander if you wish.
storage
The prawns in the air fryer should be eaten on the spot, served still hot or at the most lukewarm. However, if you really have some left over, you can keep them in the refrigerator to be eaten during the day , perhaps for dinner.
If you like the other air fryer recipes with fish, don't miss the sea bream preparation .
Riproduzione riservata © - WT