Pumpkin and mushroom risotto, an autumn first course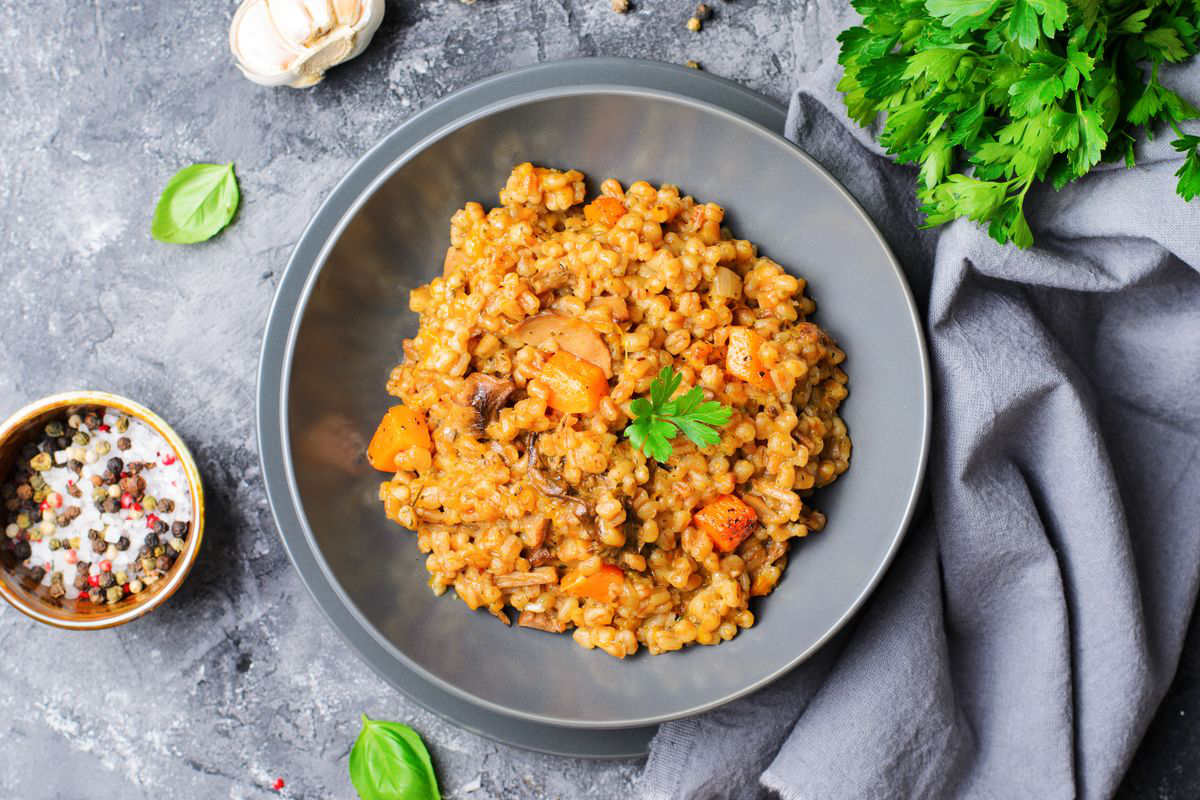 If you are looking for an easy recipe perfect for autumn we recommend you try the pumpkin and mushroom risotto: it's really delicious!
There is nothing better than a risotto to make a great impression with your guests or to pamper the family during a Sunday lunch. If you are looking for an autumn recipe then, the pumpkin and mushroom risotto is for you. There are no two ingredients that go together better than these two and if you have already experimented with the combination in other recipes you probably already know it.
We have used dried mushrooms in the preparation of rice with pumpkin and mushrooms because it is not easy to find fresh porcini mushrooms throughout the season. Then a fresh note of parsley will be enough to complete the dish. Are you curious to find out all the details?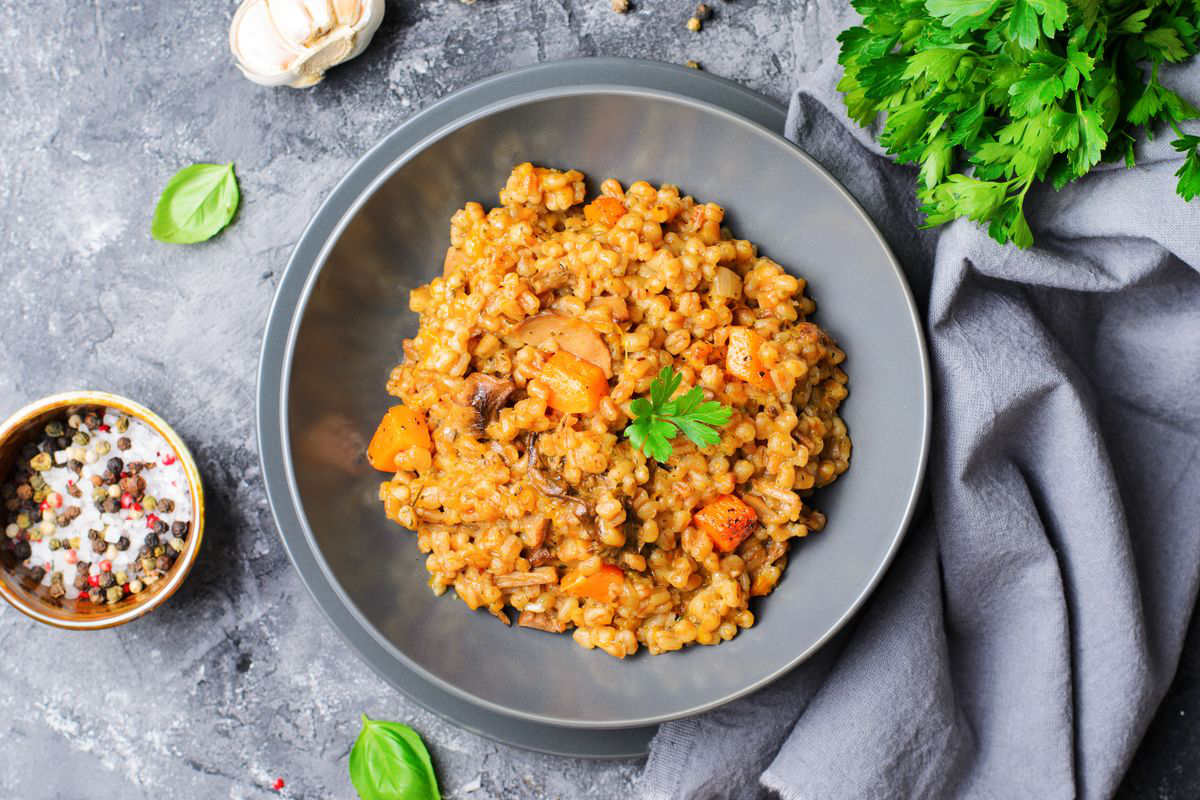 How to prepare the recipe for pumpkin and mushroom risotto
First, soak the dried mushrooms in a bowl with warm water. Meanwhile, peel the pumpkin, remove seeds and filaments and cut the pulp into cubes of about half a centimeter.
Finely chop the rosemary and onion and brown them in a pan with the oil . Then add the rice and toast it for a couple of minutes.
Add the pumpkin, the squeezed and chopped mushrooms with a knife and blend with the white wine.
Only when you no longer smell alcohol rising from the pan do you start cooking by covering the rice flush with the broth. Depending on the variety it will take 16 to 18 minutes . Bring it to cooking by adding boiling broth a little at a time, so that it is always just covered.
Once ready, remove from heat, stir in butter and Parmesan cheese and flavor with freshly chopped parsley. Serve immediately.
In a very similar way you can also prepare a risotto with pumpkin, mushrooms and chestnuts , even tastier and even more autumnal.
storage
Risotto as you know should be consumed at the moment . However, if you have any leftovers, you can reheat it in a pan or microwave. In the refrigerator, well covered, it can be kept for a couple of days .
Riproduzione riservata © - WT