Pumpkin and potato cream, a light and tasty first course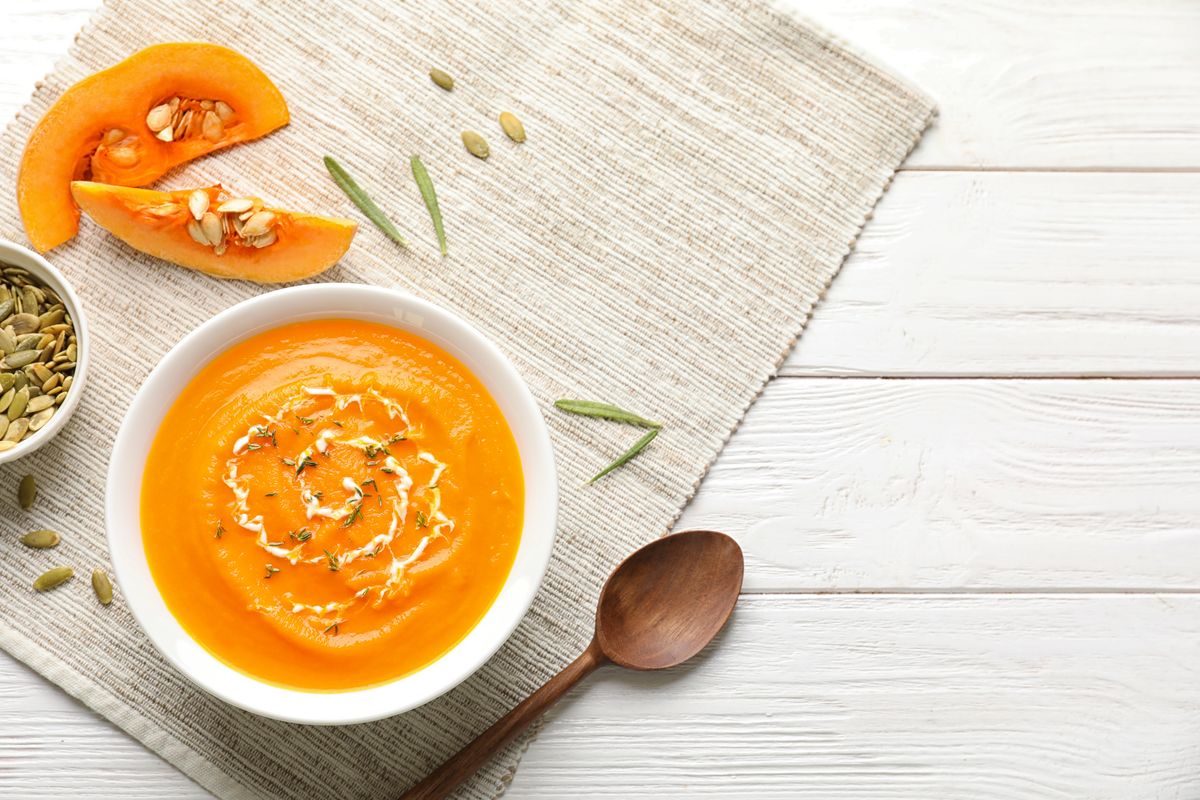 Let's find out how to prepare the recipe for the pumpkin and potato soup, a vegan, light and very tasty first course.
With the arrival of the first cold and autumn, the pumpkin season begins. So why not prepare a delicious cream of pumpkin and potatoes to be served simply with some croutons ? The preparation is really simple: just cook the vegetables with water, season to taste and then blend everything.
This pumpkin and potato puree is also perfect for those who follow a vegan diet as it does not contain any kind of animal derivatives. However, if this is not a priority, adding half a glass of fresh cream before blending will make your pumpkin and potato soup even more creamy.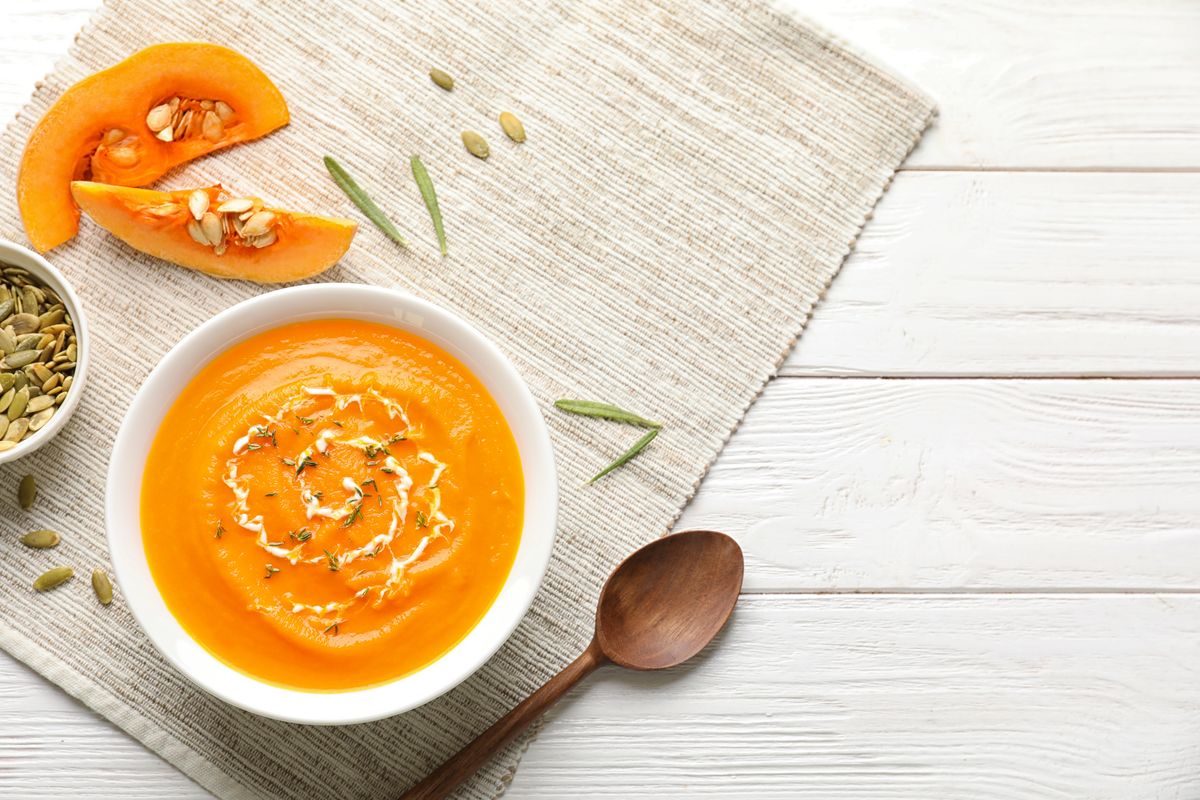 How to prepare the pumpkin and potato cream recipe
First clean all the vegetables : peel the potatoes and onion and remove the skin and seeds of the pumpkin. Then cut them into coarse pieces (the smaller they are, the sooner it will cook) and transfer them to a pan with oil.
Brown for a few minutes, add the salt then cover flush with water. Close with the lid and cook for 20-30 minutes, until the vegetables are tender.
Then blend everything with the immersion mixer and if necessary adjust the consistency by adding a little water. Conversely, if the potato and pumpkin soup is too liquid, you can put it back on the heat and let it thicken.
Serve hot, completing with croutons, a round of raw oil and a grind of black pepper.
The pumpkin and potato soup is already good like this but if you want to give it a different note you can add, while cooking the vegetables, a sprig of rosemary and a few leaves of sage . Alternatively, perfume it with a teaspoon of curry or a grating of nutmeg as we did with the pumpkin and spice cream .
storage
The pumpkin soup can be kept in the refrigerator for 2-3 days in an airtight container. It is also possible to freeze it already in portion for over 3 months.
Riproduzione riservata © - WT