Pumpkin cupcakes with frosting … one leads to another!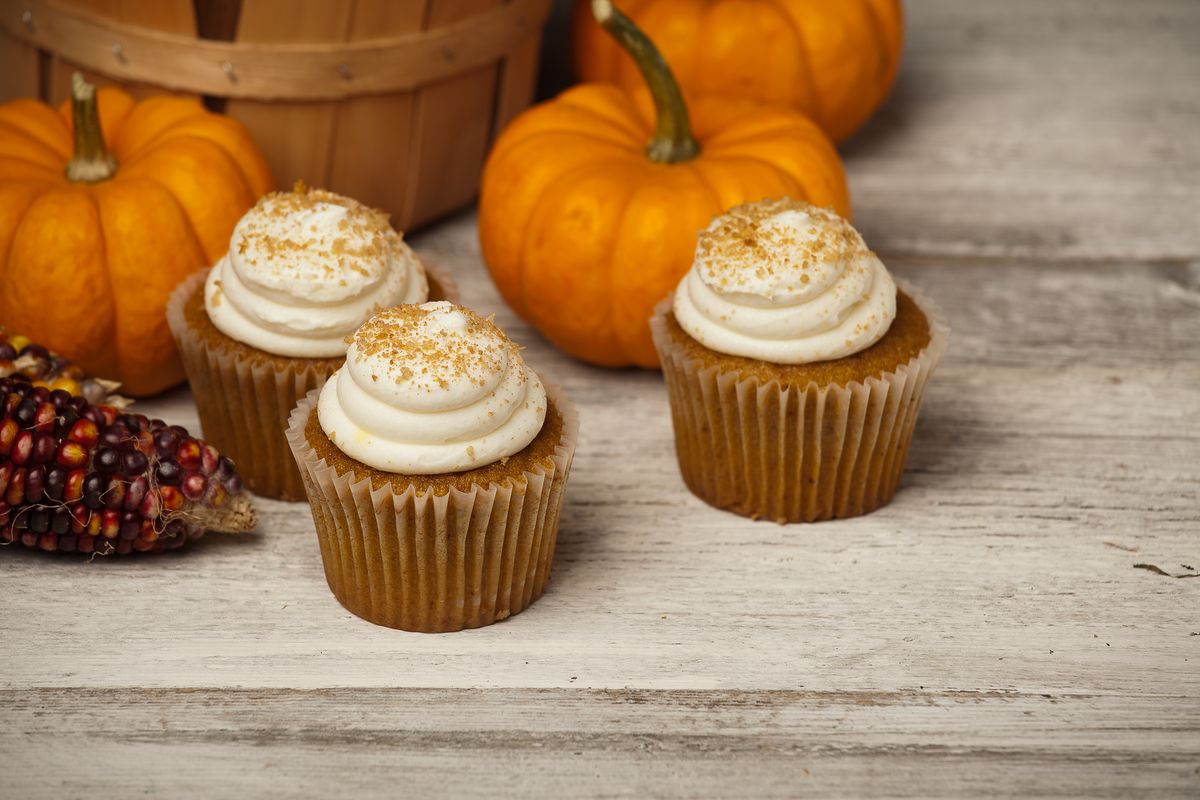 Pumpkin cupcake recipe, perfect for those looking for a Halloween dessert to prepare on other occasions.
Pumpkin cupcakes are delicious desserts characterized by a pumpkin- flavored dough . They have the unmistakable shape of a cake, reminiscent of that of muffins, to which, however, a delicious frosting is added, a soft coating based on spreadable cheese, butter and powdered sugar. You can prepare these treats for a Halloween party or simply if you have a lot of pumpkin to consume!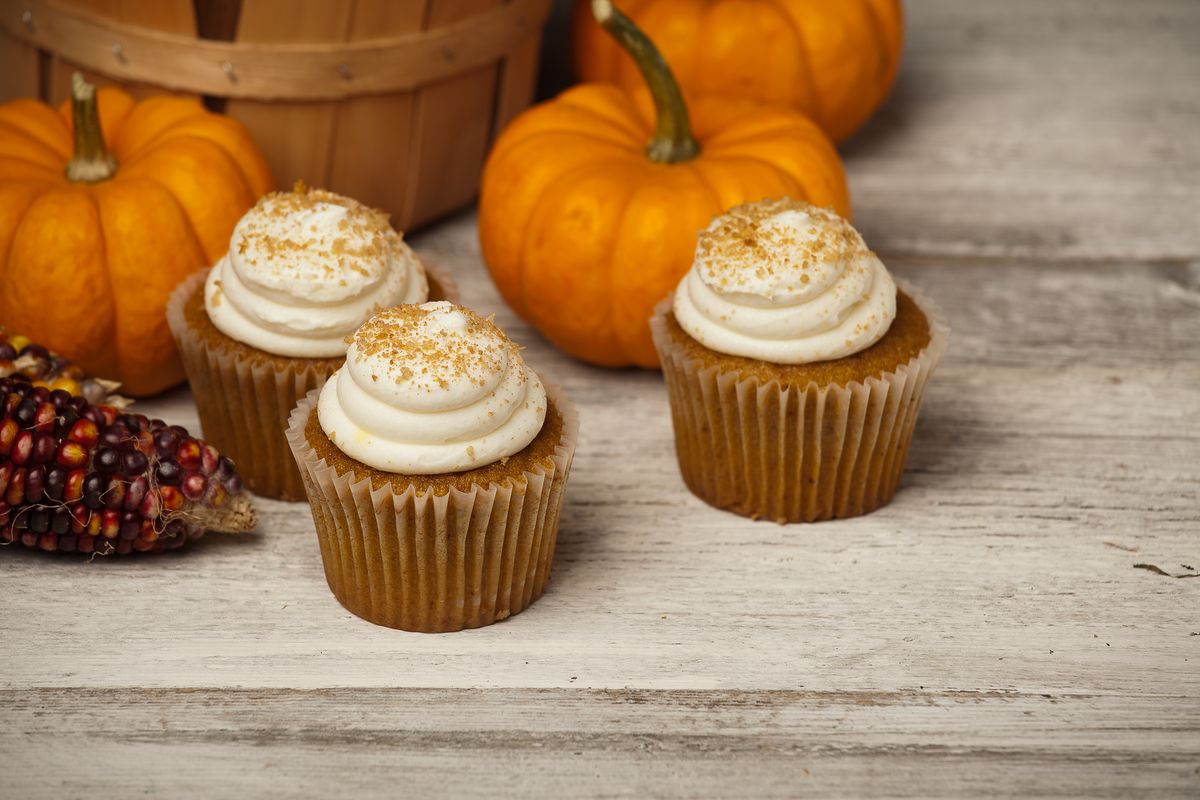 Preparation of pumpkin cupcakes
Take the pumpkin, remove the seeds and peel until the required amount of pulp is obtained. Rinse quickly under cold water then place it on a baking sheet covered with parchment paper.
Bake in a hot oven at 200 ° C for about 20 minutes.
Transfer the cooked pumpkin to the blender jug, blend until smooth and set aside.
Now put the slightly softened butter (120 g) in a bowl, add the brown sugar and start mixing with the electric whisk so as to obtain a soft dough.
Add one egg at a time without stopping mixing and waiting for the first one to be well absorbed before adding the other.
Add the sifted flour and baking powder and mix again.
At this point also add the pureed pumpkin pulp and mix everything.
Distribute the dough in special muffin or cupcake molds, taking care not to fill them more than 2/3 full.
Bake in the oven at 180 ° C for 20 minutes , take the sweets out of the oven and let them cool.
In the meantime, you can dedicate yourself to the preparation of the frosting for the covering: whip the remaining butter with the cheese and the icing sugar until you get a cream .
Transfer it to a pastry bag and decorate the surface of your cold sweets as you prefer. Finish by decorating with a little brown sugar or crumbs of dough.
storage
The cupcakes thus prepared can be stored for 2-3 days at room temperature in an airtight container. However, we recommend that you keep the base of the sweets separately, from the frosting cream which can be kept 1-2 days in the refrigerator tightly closed in a container.
Try makingpumpkin muffins too, you won't regret it!
Riproduzione riservata © - WT